10 Must Have DIY Tools for a Beginner
Last Updated on June 11, 2019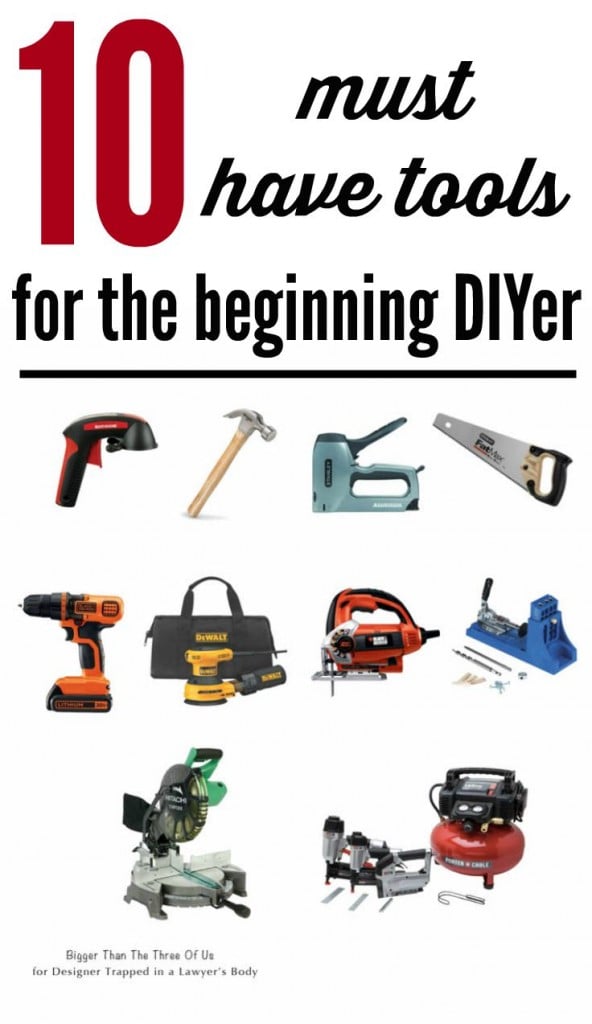 Hey, everyone! I'm Ashley and I blog over at Bigger Than The Three Of Us. You may remember the first two projects I have shared over here at Designer Trapped in a Lawyer's Body: my DIY moss wreath and my DIY scrap wood banner.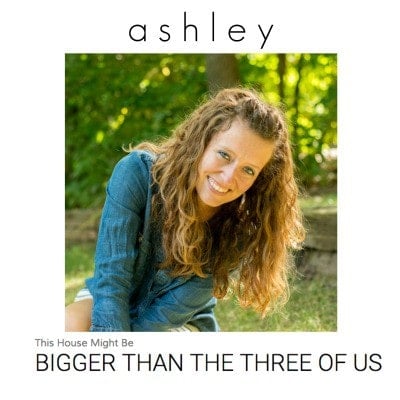 I love DIY projects that include tools, but I'm not what you would call a "seasoned" DIY'er. I'm just getting started with woodworking and building small projects. Most times, trying to decide what types of tools you need for projects and learning about or buying those tools can seem overwhelming. I'm here today to help you feel less overwhelmed. I'm sharing 10 Must-Have DIY Tools for a Beginner and breaking down what types of projects each tool could help you do. Ready to get started?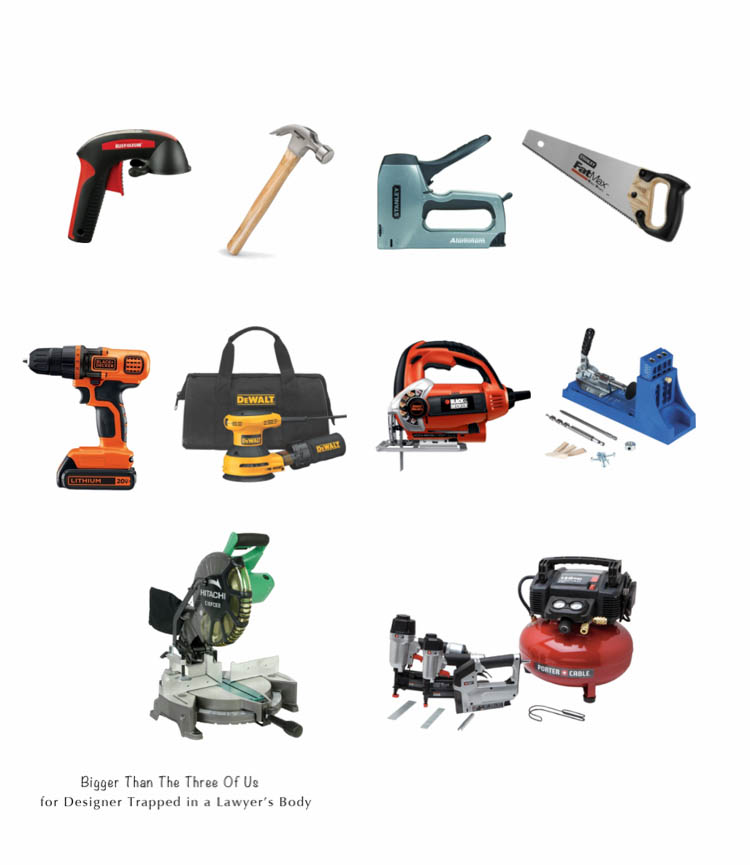 I've listed the tools in order of how easy I think they are to just pick up and feel confident with. This post contains some affiliate links for your convenience. Click here to read my full disclosure policy.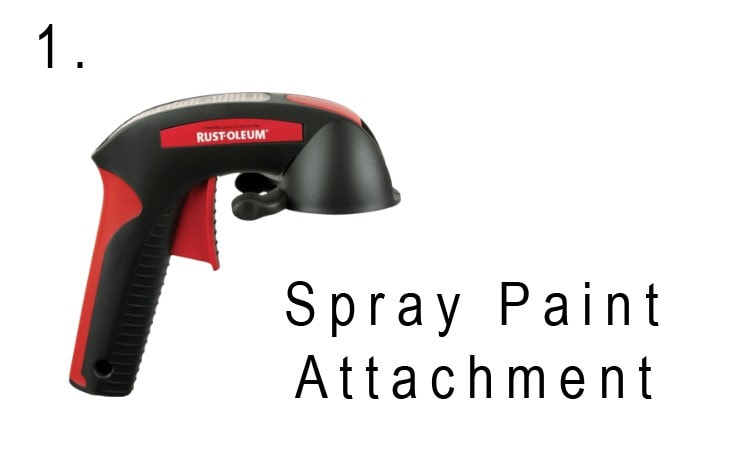 You might see this spray paint attachment and think "that's not really a tool"? But, oh it is. This attachment piece goes on the end of any spray paint can and allows you to pull the trigger to release the paint. If you've ever tried to spray paint something large, then you know that your finger can get tired and sore pretty quitkcly. This little thing is such a cheap and useful investment.
Project Idea – Grab an old planter pot and give it new life with a fresh coat of spray paint!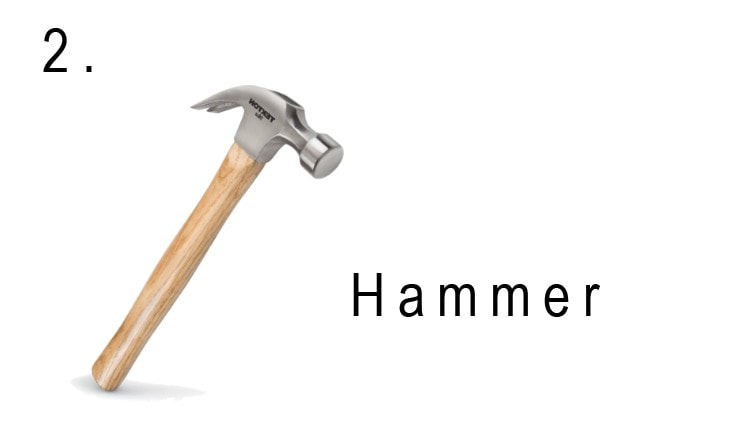 I feel a bit silly putting this on the tool list but, hey, using a hammer is out of the comfort zone for some. I mean, it definitely was for me a few years ago. The best use of a hammer, in my book, is hanging pictures and installing gallery walls. My biggest hammer tip for you is this– don't worry about messing up! Just start hammering nails. For most areas, even if you have to move your nail a few inches after you get it in, your picture frame hides it. Just pick up that hammer and give it a go. Once you get a few nails in, tackle a gallery wall. They give you a big bang for for your buck. Don't have matching frames and want more frames that match? Use that handy spray paint attachment and give your frames new life :)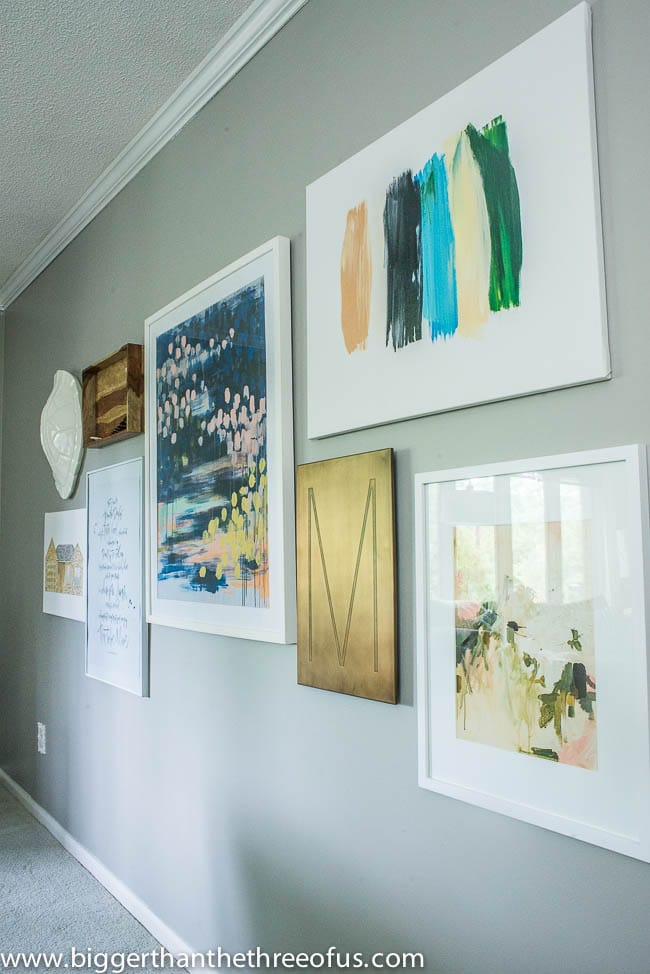 Gallery wall via Bigger Than The Three Of Us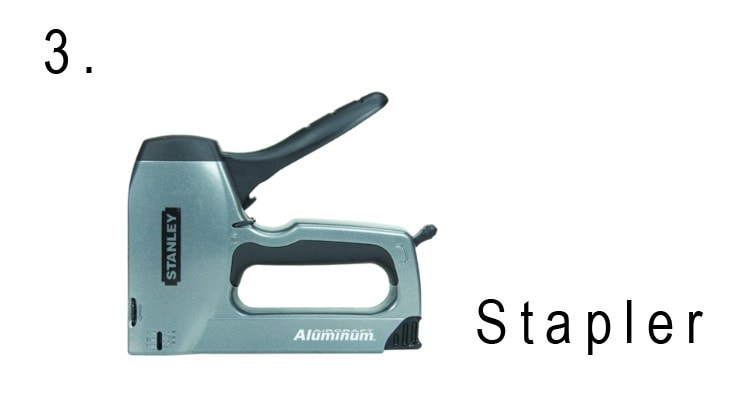 When you're getting your feet wet with DIY and don't want to spend a fortune on tools, a stapler will be your best friend. They are usually under $30 and you can use them on light-weight wood projects such as a DIY Planter Box.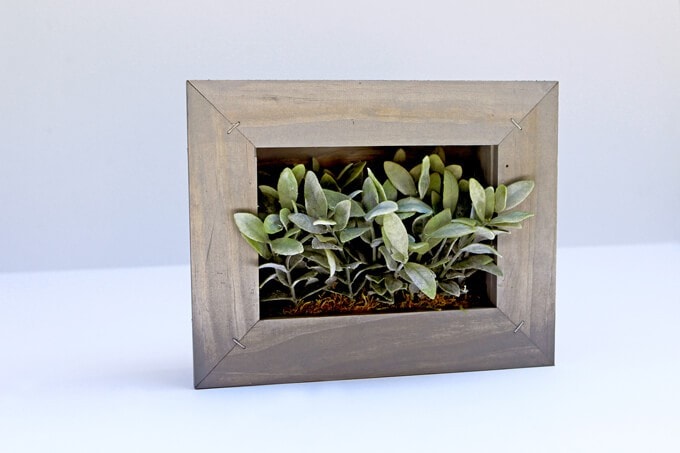 DIY Picture Frame Planter via Gray House Studio
You can also tackle fast and easy upholstery projects such as a DIY Headboard or changing out fabric on a chair. The possibilities are really endless.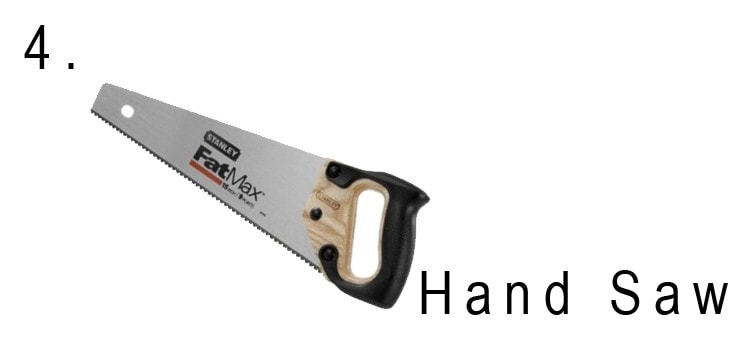 A hand saw is a great general purpose tool. It's not as amazing as a table saw, but with the price point at around $10 you can do so much with it! For example, you can cut wood pieces to make your own light, like this DIY West Elm inspired light that Tasha made.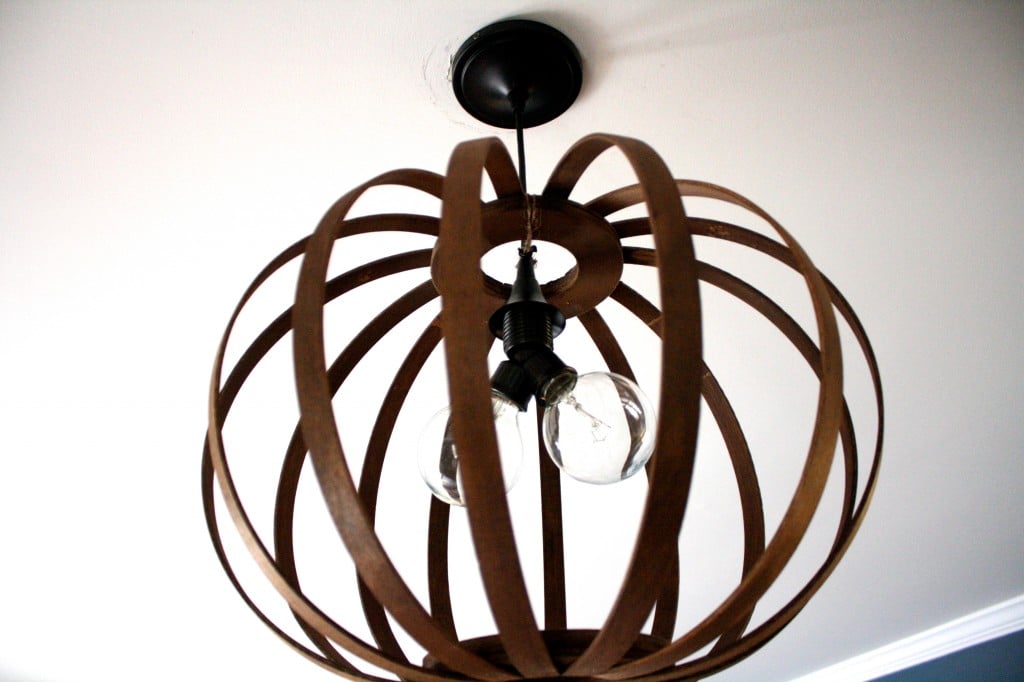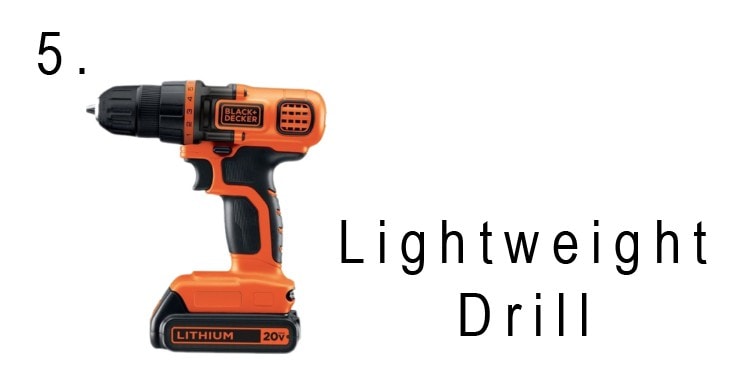 Did you know that there are different sizes of drills? When I first started DIYing, I was trying to do projects with a monstrous drill. I couldn't hold the drill straight because it was so heavy. It wasn't until last year that I realized there are lightweight drills that are a bit smaller than some of the bigger drills, but they still get the job done. I'm more comfortable doing projects with a drill that I can lift. Wouldn't you be?
The projects possibilities with a drill are really endless, but one of my personal favorites is adding a bucket and pulley to a play set.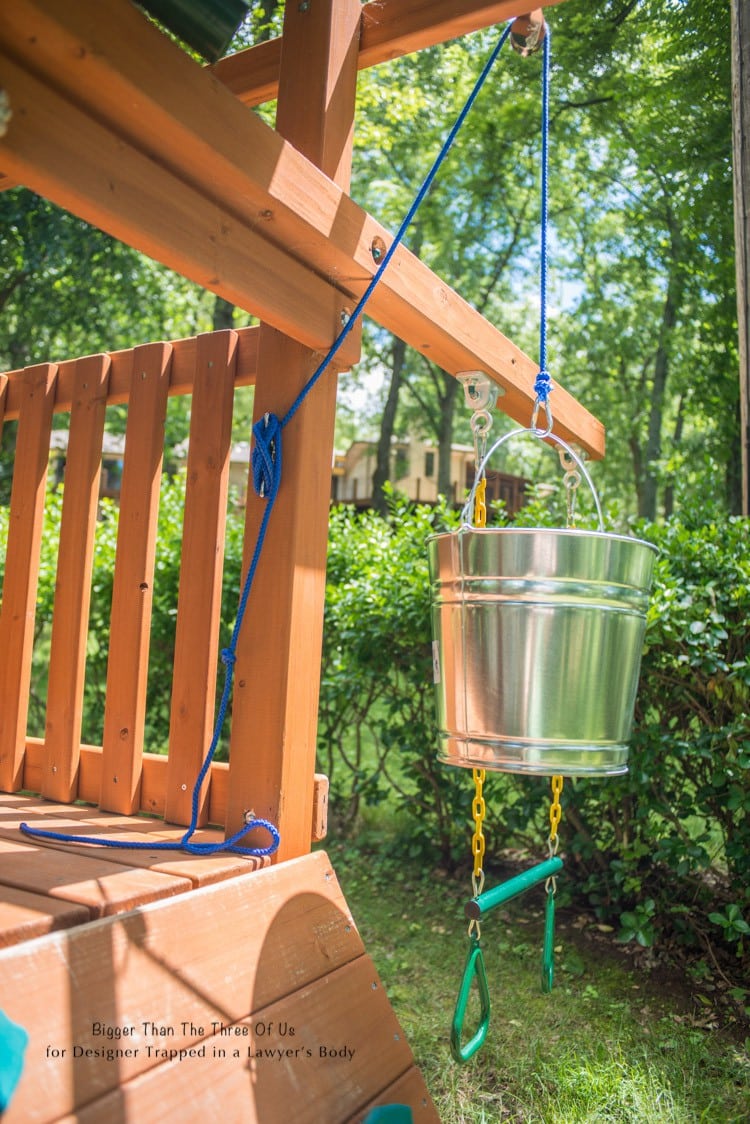 Or, use the drill inside and hang some storage baskets for toy organization.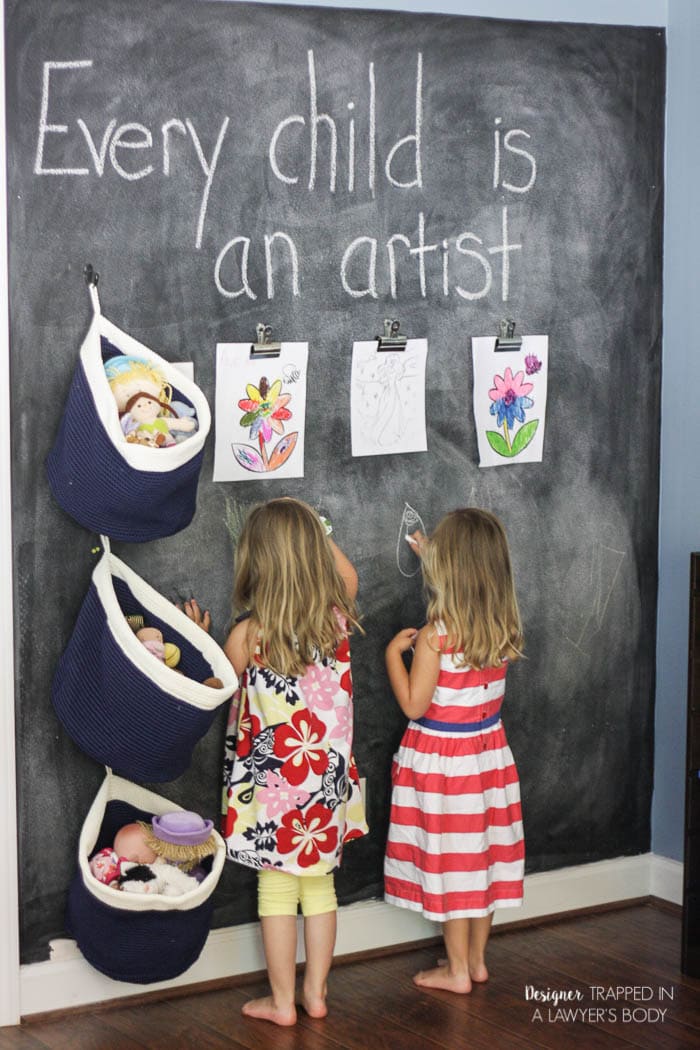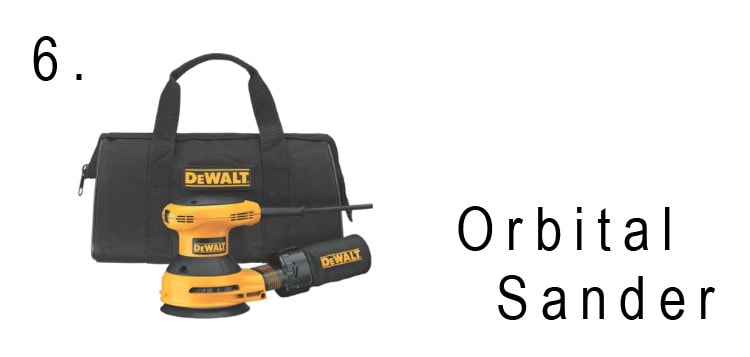 If you are going to get your feet wet with any type of wood project, then an orbital sander will be your best friend. It's not an expensive tool and it doesn't feel scary to use. Once you use it for a few minutes, you will be wondering why it took you so long to purchase one.
Projects like this DIY chalkboard would be incredibly hard with little sanding blocks, but by using the orbital sander the results are outstanding.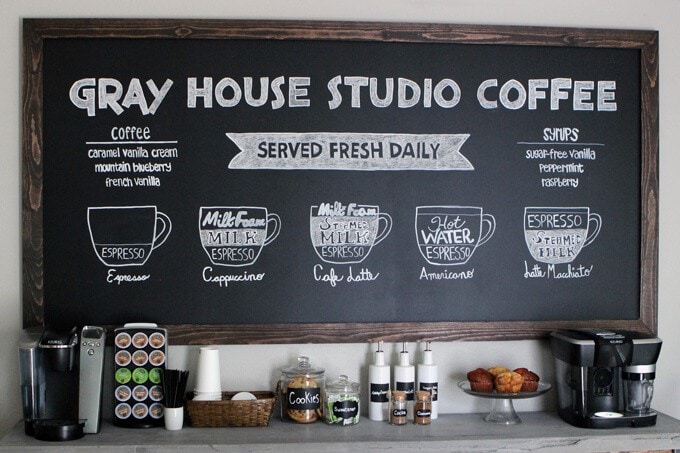 DIY Chalkboard via Gray House Studio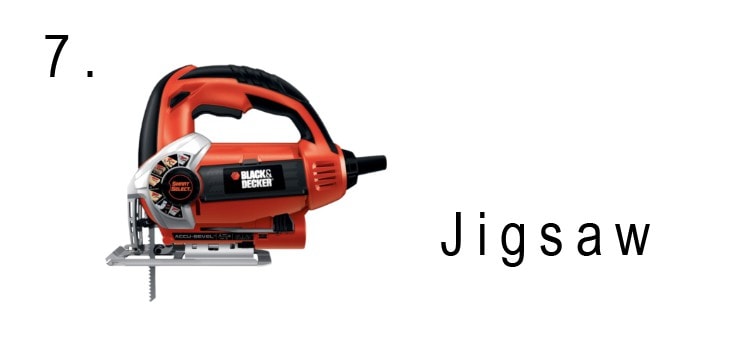 If I had to pick a personal favorite, the jigsaw would be it. You can do so many types of projects with it. Projects can range from a reclaimed wood snowman to a DIY upholstered headboard. A jigsaw really opens the door to small woodworking projects.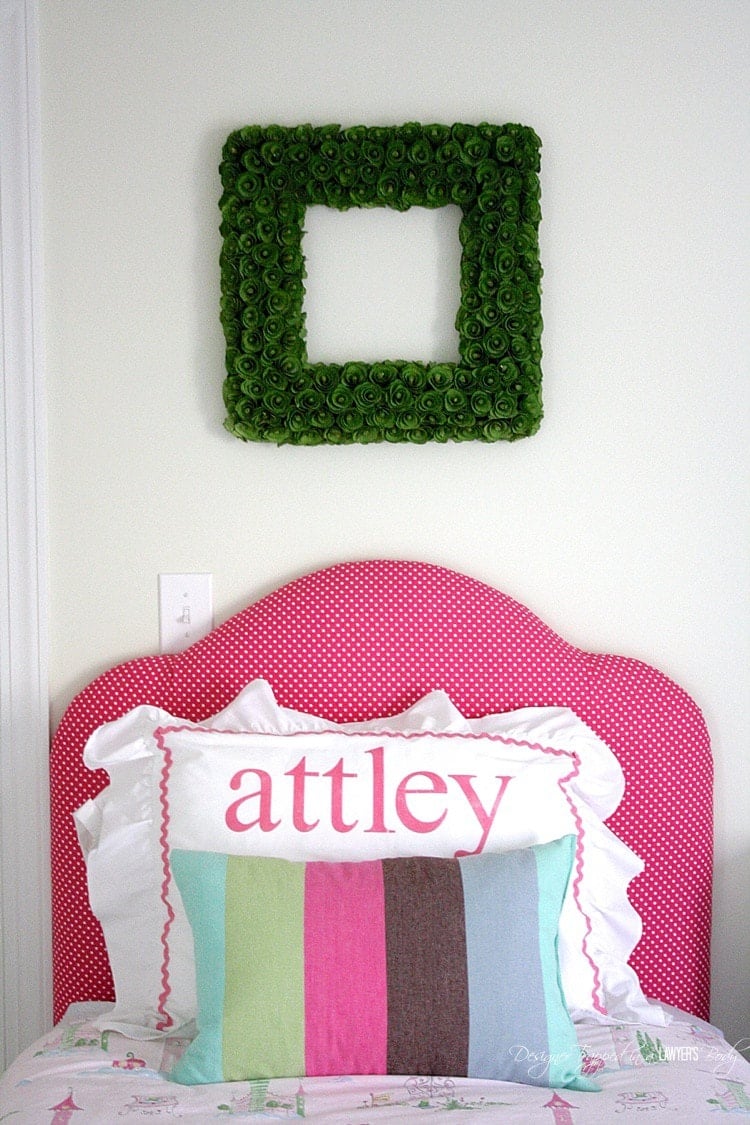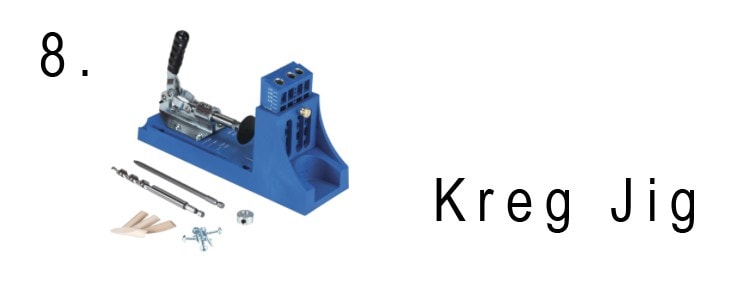 I've just started using a Kreg Jig and I'm thrilled with how easy it makes sinking screws at an angle. For a wood-working type tool, this one is super easy to use and pretty affordable. You can build cabinets, drawers, tables, planter boxes and more with this.
If you have a builder-grade mirror in your bathroom, framing it out using some reclaimed wood and a Kreg Jig is so easy. It's the perfect project to get you started with this tool and it also provides a big bang for your buck.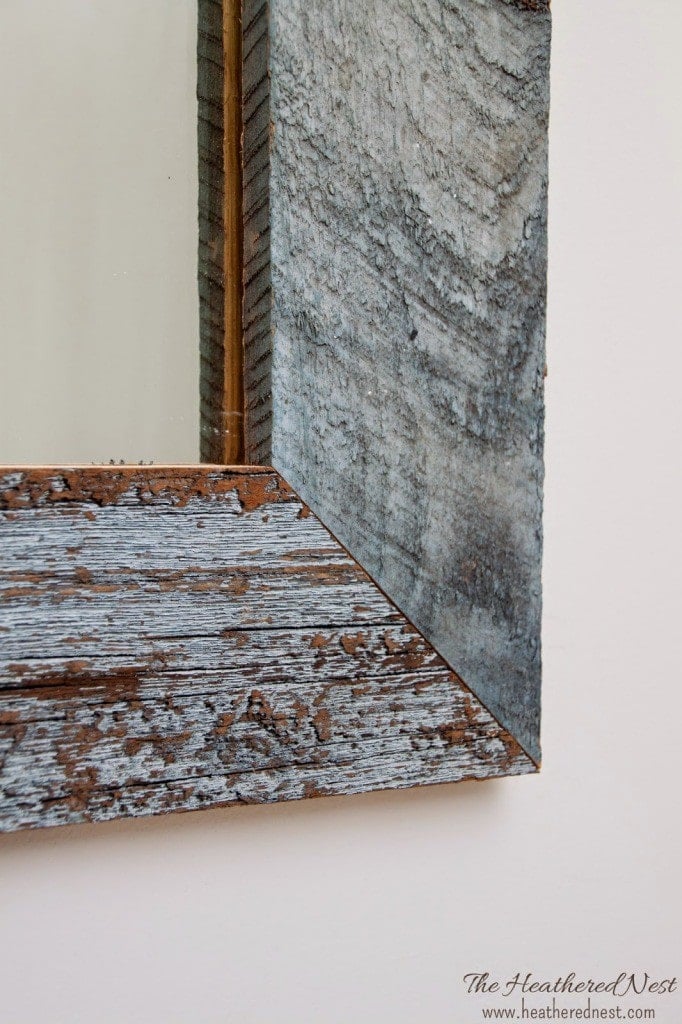 Frame Out a Mirror Tutorial via The Heathered Nest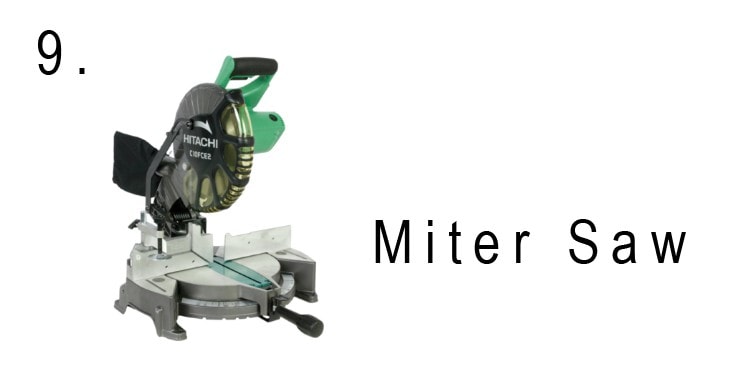 The miter saw has been our go-to saw for just about everything. When you are doing multiple projects with a small amount of tools it can be used in a lot of situations. The saw is portable and relatively small so it's one of those tools that you don't have to have a lot of room for. By using a miter saw you can build a pipe shelf built-in, upgrade baseboards or even put up a plank wall.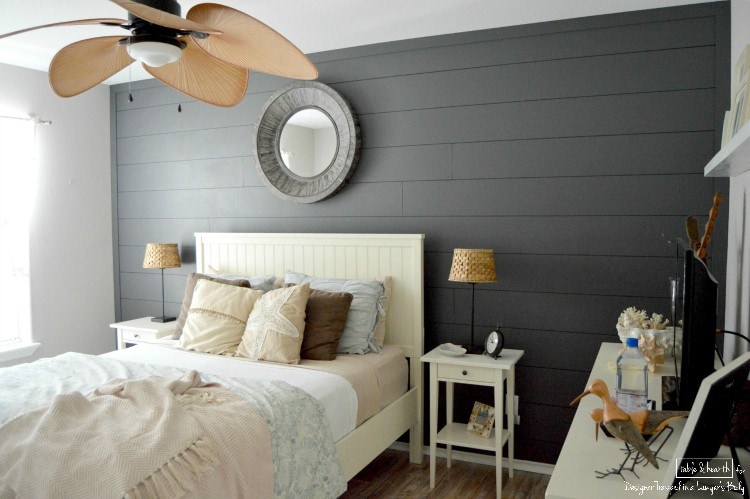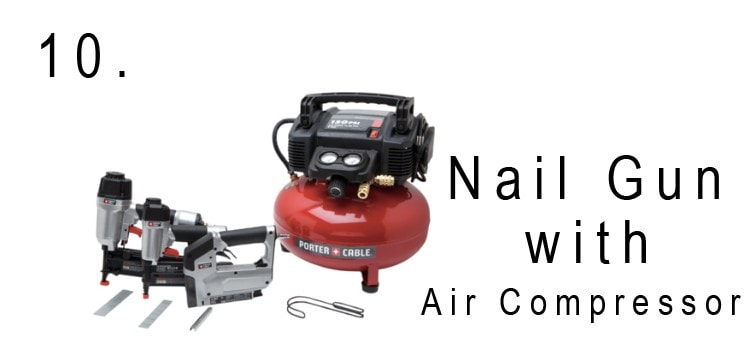 Last, but not least, we have the nail gun with air compressor. For a semi-beginner DIYer, this tool makes me the most nervous but it opens lots of doors for projects and can cut your time in half. Any large project, such as DIY herringbone plank wall, upholstery project, baseboard install, etc.) can be finished much faster using this tool.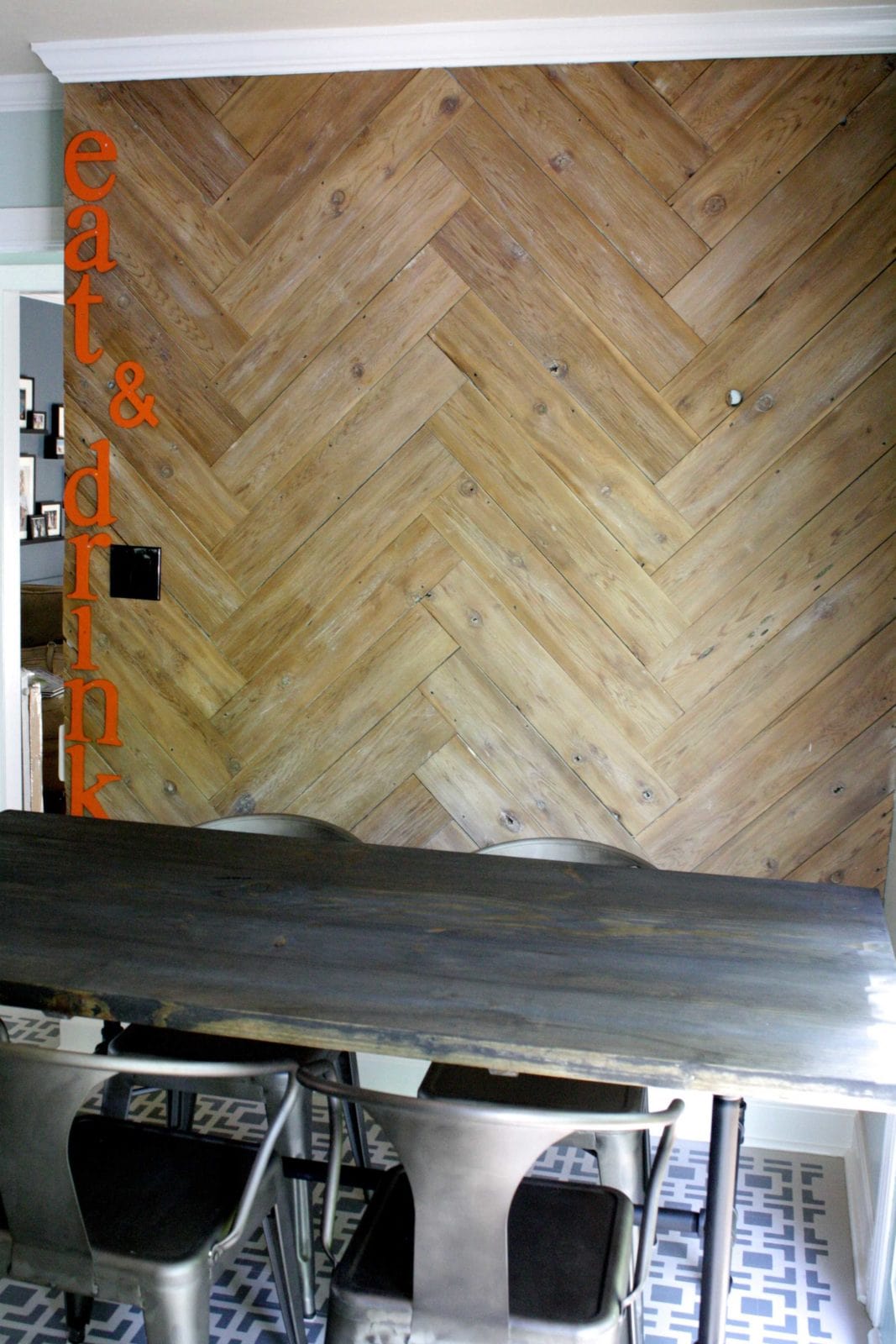 So, what do you think? Are you ready to add some new tools to your arsenal? Do you agree with my10 Must-Have DIY Tools for a Beginner? My hope is that, with this list, you will be encouraged to try a few new tools and expand your DIY skills!
Oh, and if you loved this and want to see more projects from these tools then hop on over and visit me at Bigger Than The Three Of Us.
[mv_create key="1″ type="list" title="Most Popular Projects" thumbnail="<a href="]