Even if you aren't a clothes horse, it's important to invest in a few on-trend pieces every season. In this post, you'll find the 10 must-have Fall clothes for women that will help you decide what to add to your closet this Fall!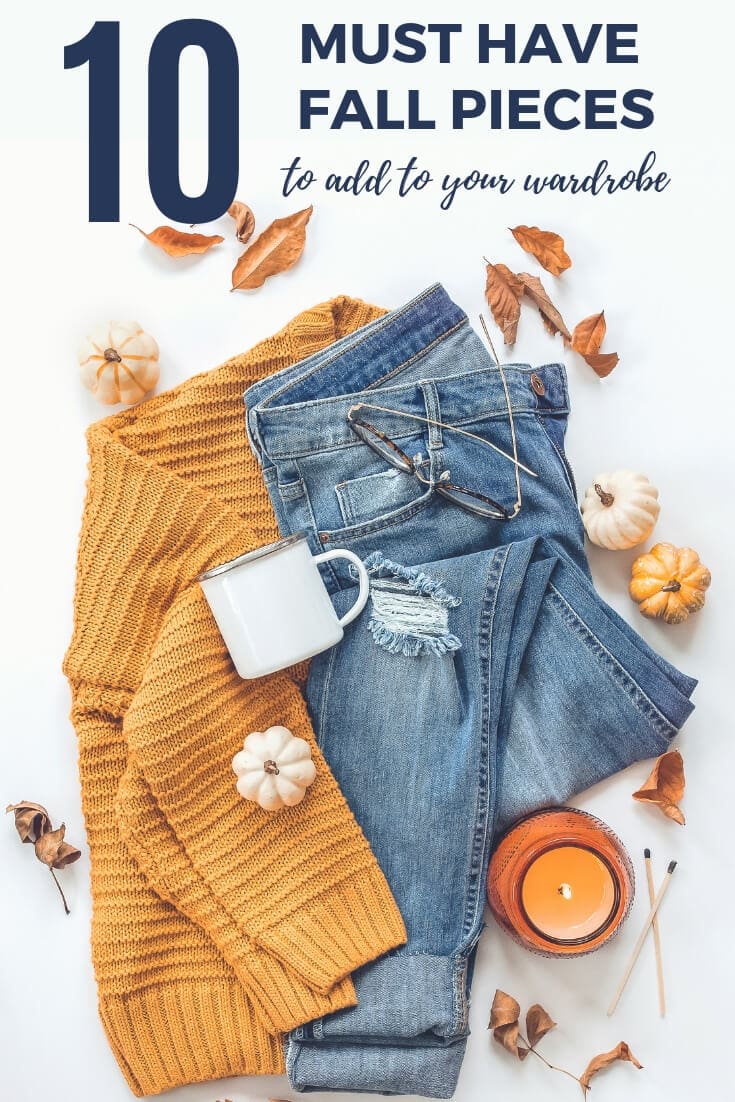 Hi friends! It's Tasha here. I'm super excited to announce that I have brought a fashion contributor on board to share fashion tips and trends with you in the form of monthly posts. Her name is Wendy and she is a personal stylist with  Millie and Main . I'm participating in the Millie and Main Early Winter Session right now, and I can tell you it's awesome so far! And no, I'm not an affiliate or being paid to say that–I'm just a fan of what they are doing! Wendy is sweet, funny and has a killer sense of style. So let's give her a big welcome :) Take it away, Wendy!
---
I'm so excited to be here! As Tasha mentioned, I'm Wendy and I'm a personal stylist. It's my passion to help women love their wardrobes and feel amazing in their clothes.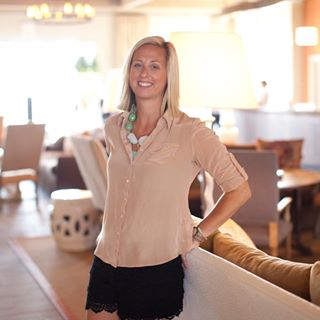 Here's the thing… Deciding what to buy for the current season is never easy. It is always helpful to inventory what you already have before you go out and shop so that you don't buy more of what you already have and leave gaps in your wardrobe.
To help you fill in any holes in your Fall wardrobe, I've rounded up 10 must-have Fall clothes for women that you should definitely consider as you shop this season. The best part is… that all of these items are under $100!  This post contains some affiliate links for your convenience.  Click here to read my full disclosure policy.
10 Must-Have Fall Clothes for Women (all under $100)
White Blouse// An essential piece to any capsule, the white blouse can be layered to be worn many different ways.

Brown Bootie// If you are only buying one boot this season, make it brown instead of black. This will give you an update to your Fall Looks in one simple piece.
Cropped black denim// Go for a black jean instead of a blue jean this Late Fall. Pair it with those brown booties for a fashion-forward look.
Grey cardigan// The grey cardigan can layer over any of your early Fall tops to keep you warm and also elongate your body. This piece streamlines any look to make you look tall and slender.
Tortoise jewelry// Tortoise jewelry is both affordable and trendy this season and can be worn straight through the seasons until summer. It is an easy piece to pick-up your Fall look.
Vest for Layering// For warmth and style, a vest is a style saver on cold mornings and evenings. Choose a fun color if you really want to change things up.
Animal Print Top// Animal print is popular this season. Try a hint of it by adding a blouse in leopard or cheetah print. Then pair it with the black denim and brown boots.
Fun sneakers// There is no better way to go casual in the late Fall then a fun color or printed sneaker. Wear it on the field while watching your kids play sports, to the grocery store, or even a daytime party.
Plaid Shirt// The Plaid Shirt has made a comeback. If you kept one in your closet for several years, pull it back out. If not, try a more form-fitting version and tuck it in or keep it tucked out.
Brown Bag// Try a brown bag this season instead of the safe, black leather bag. It will add a pop to your looks and carry you through until late Spring.

Thanks so much for reading! I'm excited to be back every month to share fashion and style goodness with you. I'll be back next month sharing a post about how to put together an evening party look for less than $100 total!
In the meantime, if you are looking for help with your seasonal capsule? We can help!
Millie and Main is an online wardrobe styling program designed to create season-specific looks with the clothes you already own along with smart and thoughtful purchases. A personal stylist will assist with simple styling and organization strategies based on the client's fashion goals, lifestyle, and budget. Click here or on the image below to learn more.