Hey friends! I've teamed up with some AWESOME bloggers to bring you the DIY Housewives series. Each month we are going to be sharing some of our best DIY projects that are sure to inspire you to DIY your own home. This month we are sharing our DIY kitchen projects.
Designer Trapped in a Lawyer's Body
I LOVE a good kitchen makeover. Don't you?! If you've followed my blog for a while, you already know that we completely made over our kitchen on a tiny budget and y'all kind of went CRAZY for my tutorial on how to paint kitchen cabinets without priming or sanding. This is what our kitchen looked liked when we moved in.
This is what it looked like after we completely reimagined it, spending only $700. No I'm not kidding–and before you ask, we did not change the countertops, they just look different with everything else painted :) And when I say everything, I mean it. We painted the walls, doors, cabinets, backsplash. We even painted and stenciled the floor! You can read all about our budget kitchen makeover here and here.
Months later, we decided to replace the backsplash. The paint was holding up PERFECTLY, but we still didn't like the shape or texture of the tiles. We opted for this super sleek and modern Formica backsplash, which we are in love with. It's so pretty and is so easy to clean. No grout to worry about! You can read all about our Formica backsplash here.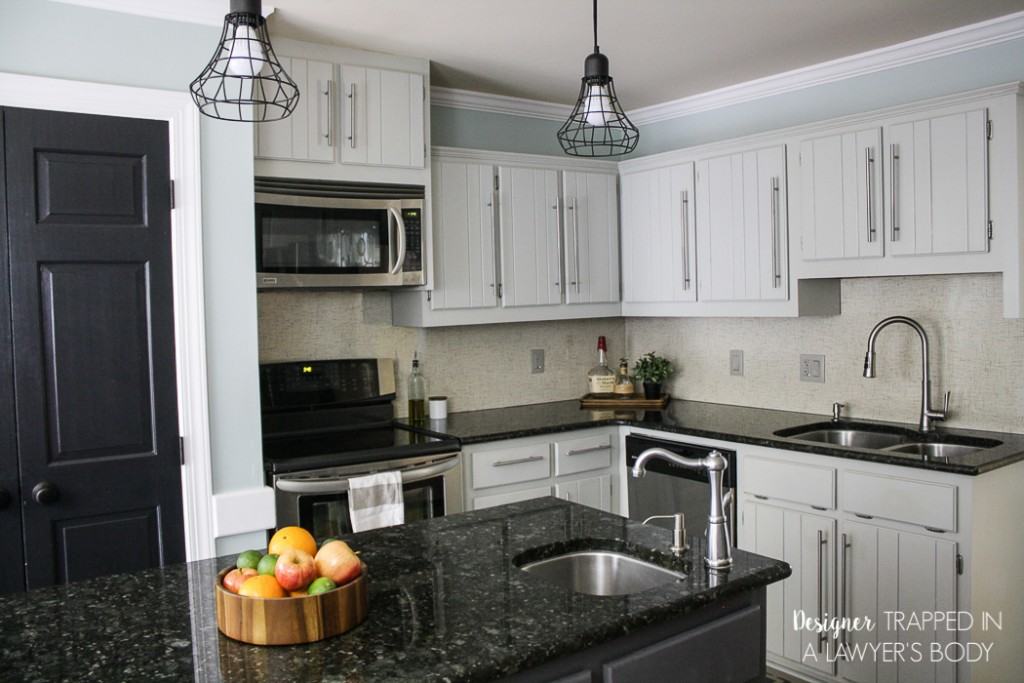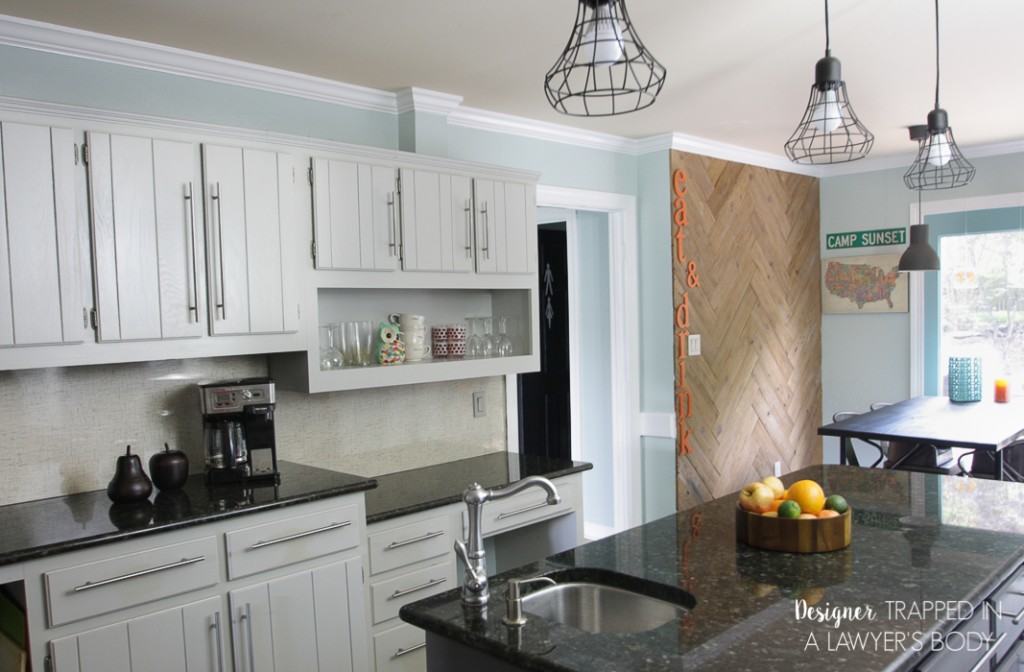 Oh, and see that herringbone plank wall in the eat-in area? Yep, that's a DIY project, too. You can see how we created that plank wall FOR FREE here.
Well guess what? My bloggy friends have some pretty EPIC DIY kitchen projects of their own–you are going to love them! Just click on any of the images you see in the link-up below for more info. Have fun drooling over all of them!
12 DIY Kitchen Projects


And if you want to be able to refer back to this post later, be sure to pin it!