Tired of trying to find the best Cyber Monday deals on your own? I've got you covered! I've rounded them up for you right here. These are the best Cyber Monday sales for home decor and fashion lovers!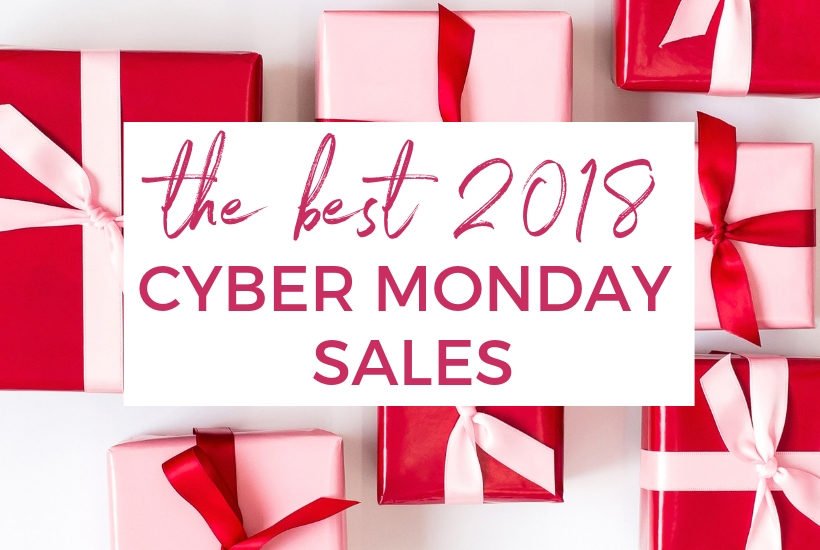 I hope your weekend was simple and relaxing. Ours was! We had some quality puzzle time (yes, we are nerds), did some online shopping because there are sooooo many good deals around. We also took the girls to visit Santa and there wasn't even a long line, so that was a big win!  Just as with Black Friday deals, I scour the web for the best Cyber Monday sales and I'm rounding them up for you in this post. Happy shopping! This post contains some affiliate links for your convenience. Click here to read my full disclosure policy.
2018 Cyber Monday Sales for Home Decor

Target– Right now at Target there is an online only home sale. You can save up to 40% off home items. And you can save 15% across the entire Target site. Click here to shop the Target home sale now.
World Market– World Market is offering a Buy More, Save More sale. You can save 15% to 40% off everything, depending upon how much you spend. But that's not all! And if you spend $50 or more, you also get free shipping. Just use the code CYBERBMSM. Click here to shop the World Market sale now.
Pottery Barn– You can save 25% off all regular prices + free shipping with the code CYBER. Shop the entire sale here.
And don't forget that I'm offering my own Cyber Monday sale this week! All digital products in my shop on on sale for 40% off using the code "CYBERMONDAY40" at checkout. That includes Designer in a Binder (the PLUS and basic packages), all digital art prints and YES, even digital gift cards! Click here to shop now!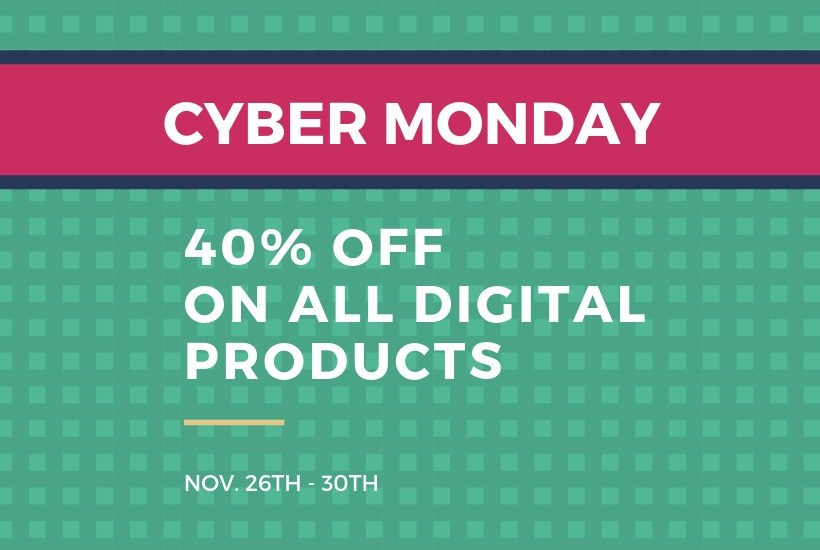 2018 Cyber Monday Sales for Fashion and Clothes
Anthropologie– You can save 30% off everything at Anthropologie right now! I love, love, love everything from Anthro, but can rarely afford it, so sales like these are special! Click here to shop the Anthropologie sale now.
Nordstrom Rack– Right now if you spend $150 you get a $25 promotional e-certificate to spend online and in stores January 11-February 2. Plus you can save 30% off all clearance items! I've purchased a few items from Nordstrom Rack recently and love them all (you can check them out below–just click on any image for full product details). Click here to shop the Nordstrom Rack sale now.

Old Navy– Old Navy is running a 50% off everything–no exclusions and no code needed! This is a rare sale for Old Navy because the discounts almost always include lots of exclusions, like "everyday steals." Not this time! Take advantage while you can! Click here to shop the Old Navy sale.
J. Crew Factory– If you have any clothes lovers to shop for (or need some new clothes for yourself), you can save a whopping 60% off nearly everything right now. J. Crew Factory has become one of my favorite places to shop because the prices are reasonable and the quality is fantastic. And with 60% off, the prices are INCREDIBLE! Click here to shop the J. Crew Factory sale now. You can see some of the items I recently purchased from J. Crew Factory below. Click on any of the images for full product details.

J. Crew– Is offering 50% to 60% off your entire purchase with code CYBER. Shop the sale J. Crew sale here.
Loft– This is another favorite clothing store of mine these days and it is offering 50% off your purchase AND free shipping with code CYBER. You can shop the LOFT sale by clicking here.