Affordable Throw Pillows Under $50
Last Updated on March 2, 2022
The fastest way to freshen up your decor is to change out your decorative pillows. We found the best affordable throw pillows that won't blow your budget. Each stylish option is under $50 and absolutely beautiful!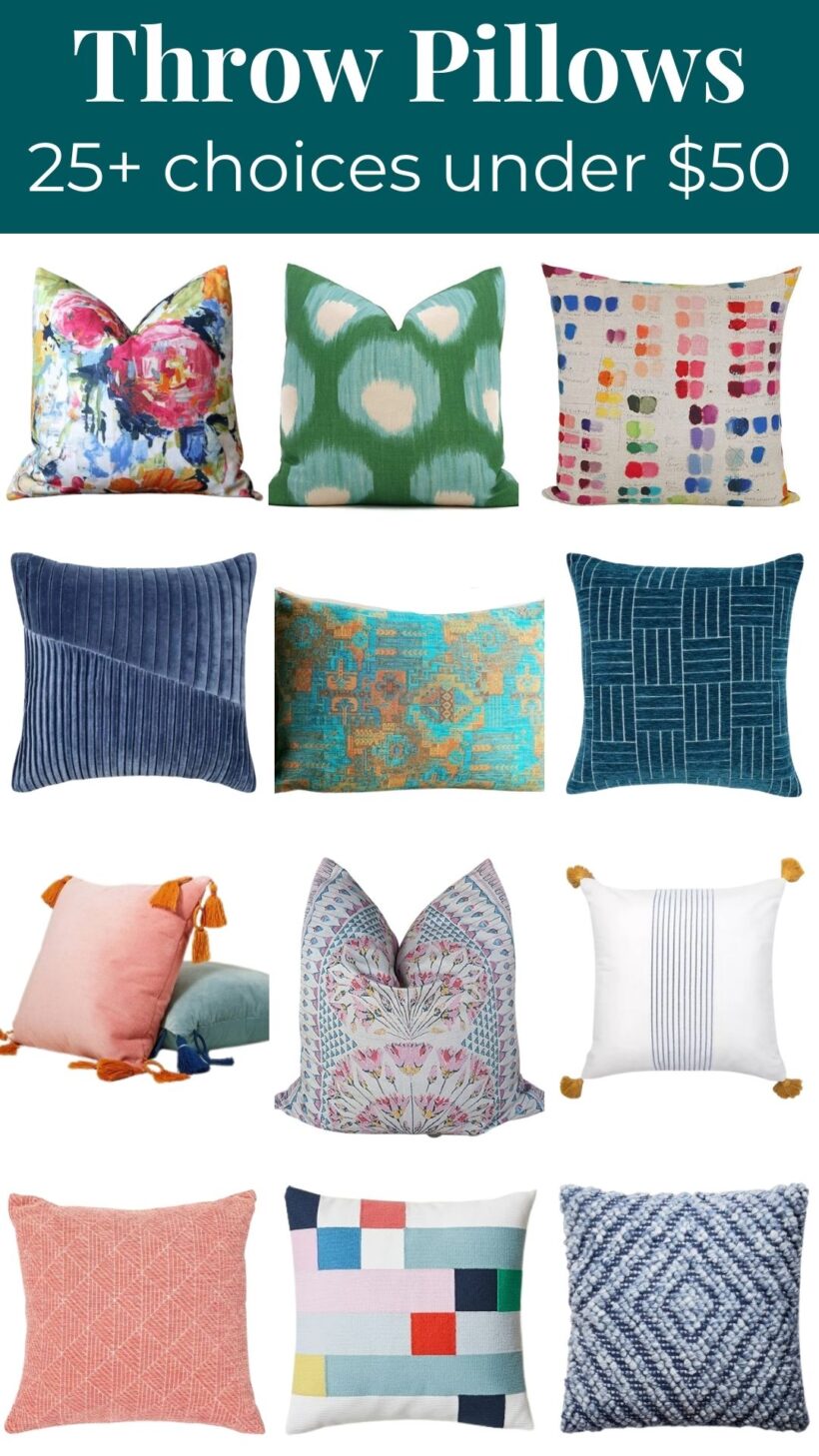 Want to know my secret weapon for freshening up a room when I am itching for a change? Swap out the throw pillows or to make a new cover for my DIY lumbar pillow! They are the MOST versatile piece of decor. Pillows can add pops of color, transform your space for the season, and make your room feel finished and polished. I LOVE changing out my pillows occasionally–it keeps me from getting bored with my decor. Not to mention, it is super easy to do when you can find stylish AND affordable throw pillows.
Check out what a change it makes when I swapped out the throw pillows on our bed. Same bed, same art, same lamp, even the same bedspread! But changing out the decorative pillows and my throw blankets gave the bed a quick and easy refresh!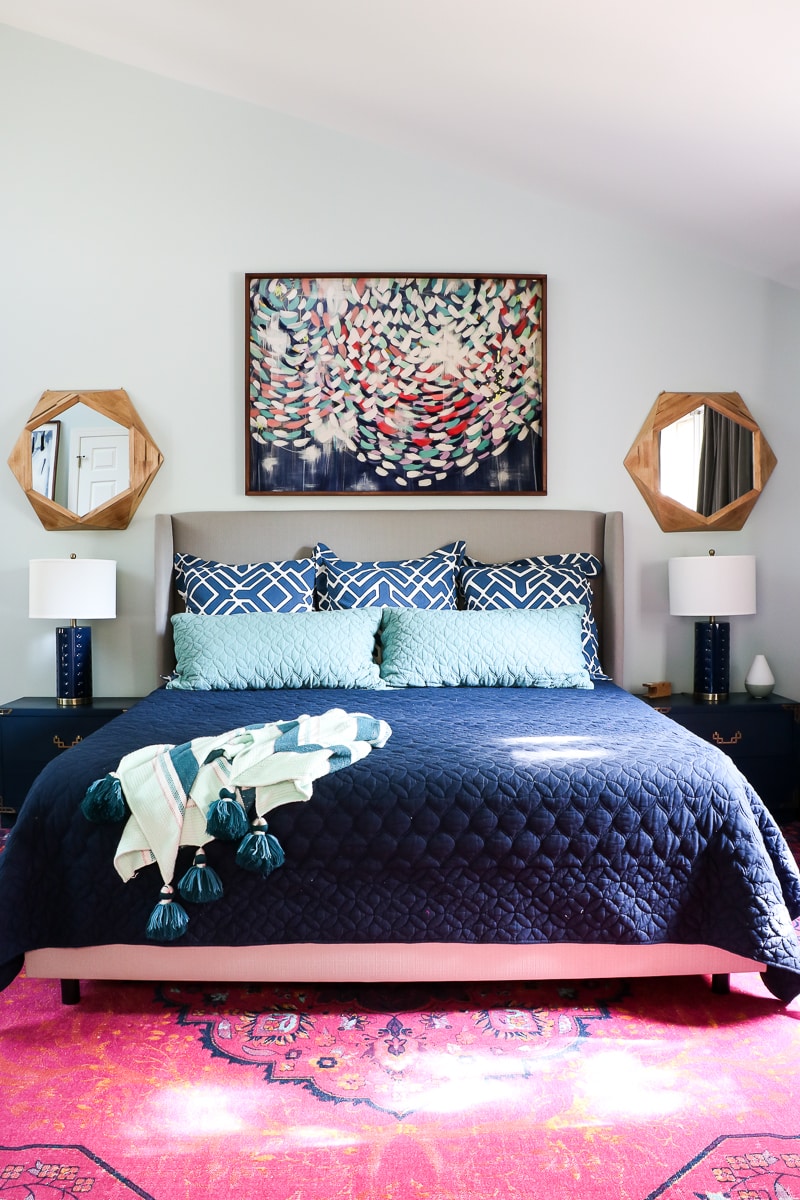 See that giant lumbar pillow below? I love it! Learn to make that DIY lumbar pillow for yourself!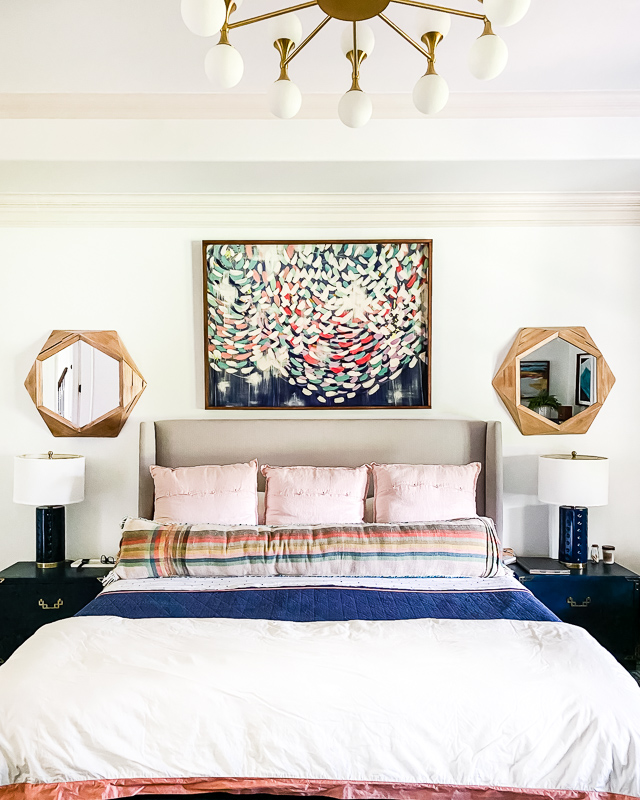 I love the pillows we added to Avery's new room. The colors pop against the solid bedding, and when she is ready for a new vibe it will be simple to switch these out!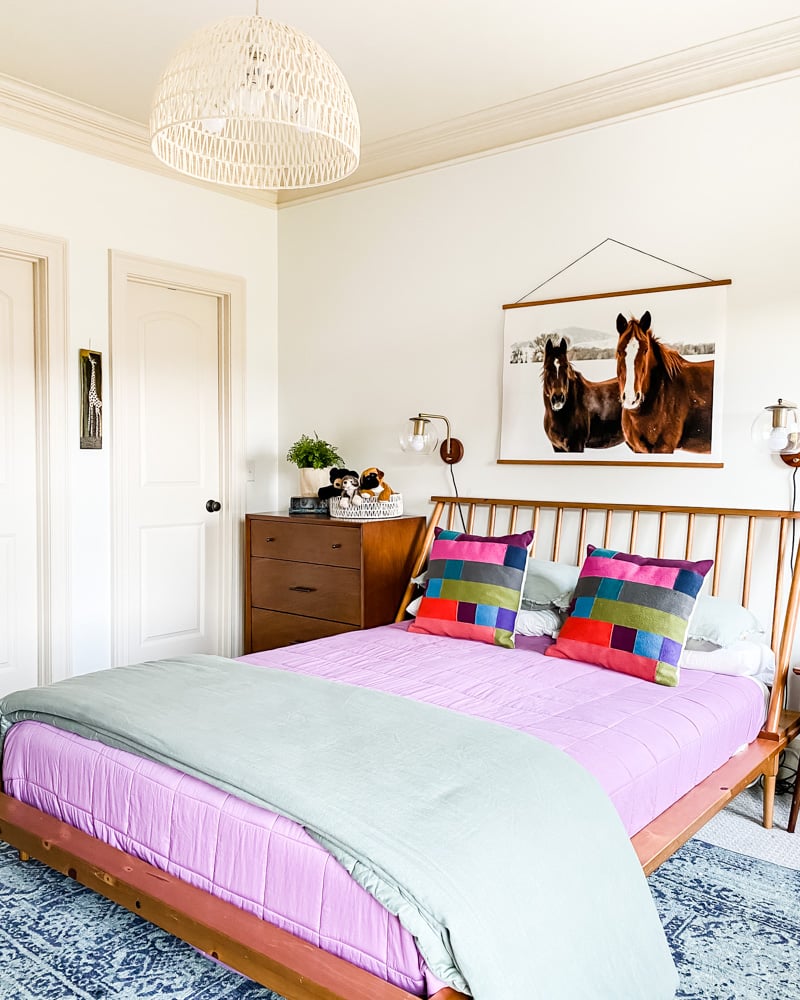 Clearly, I love buying and switching out my throw pillows. I have done lots of research and found THE BEST affordable throw pillows and they are all under $50! I am in love with all these choices. I cannot wait to add some of these to my pillow collection!
This post contains affiliate links for your convenience. Click here for my full disclosure policy.
Throw Pillows Under $50
Some of the throw pillows I've included are covers only. You don't have to use a plain insert inside the covers. You can slide them on top of a pillow you no longer like! I've built up inserts over the years and just swap out the covers. That way I don't have to store a bunch of full-size pillows when I'm not using them.
CLICK ON ANY IMAGE BELOW FOR FULL PRODUCT DETAILS

Aren't these affordable throw pillows amazing? There are options here for every home and palette, no matter your style. Freshen up your home without blowing your budget with these beautiful choices.
Other posts you may enjoy:
Curious how I choose furniture and decor for my home? The answer is Designer in a Binder®! It is the simple system I have used for years and years to design spaces in my own home. A couple of years ago, I finally put it all down on paper so that others can use it as well! In it I walk you through all the important stuff like choosing items that are the correct scale, space planning, mixing patterns, choosing colors and more! I give easy-to-understand guidance on all of this in Designer in a Binder®! You can order your binder now. We have over 7,900 happy customers so far! Click HERE to learn more.
Wondering how I approach transforming rooms and spaces in our home? Check out Designer in a Binder®.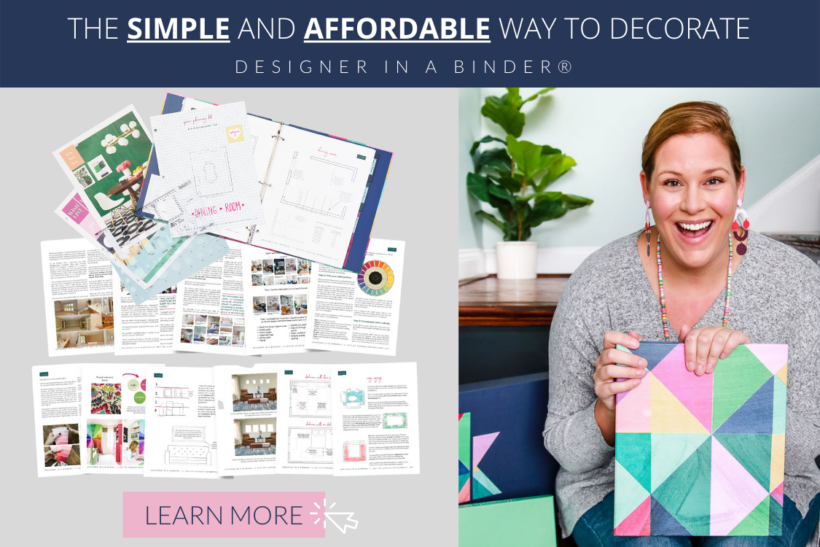 And if you want exclusive content and behind-the-scenes sneak peeks, be sure to subscribe before you head out!


[mv_create key="14″ type="list" title="Shopping Guides" thumbnail="https://designertrapped.com/wp-content/uploads/2021/08/command-centers-featured.jpeg" layout="circles"]