If you find yourself lacking functional bathroom organization and storage, this post is for you! We found this incredible bathroom organization and storage system that has TOTALLY changed the function and style in our bathroom for the better.
Hey friends! If you follow me on Instagram, you've heard me talk about how we have not yet renovated our master bathroom. We have renovated our girls' bathroom, which used to have carpet in it–you can see that bathroom renovation here. And more recently, we completely renovated our half bathroom on the main level of our house. But our master bathroom remains untouched for now.
Our master bathroom is ugly. Straight out of the 80s, y'all. It is spacious, which is a nice change from the teeny, tiny bathrooms we've had in the past. And in theory, it has plenty of storage. But like a lot of outdated bathrooms, the storage is not functional. Some of the drawers stick so badly it takes brute strength to open them. And the cabinets under the sink aren't good for anything but storage items like toilet paper in bulk.
Want to see our 80s bathroom in all it's glory? Here are the listing photos and we haven't really changed anything.
I am honored to be a brand ambassador for The Container Store! This post contains some affiliate links for your convenience. Click here to read my full disclosure policy.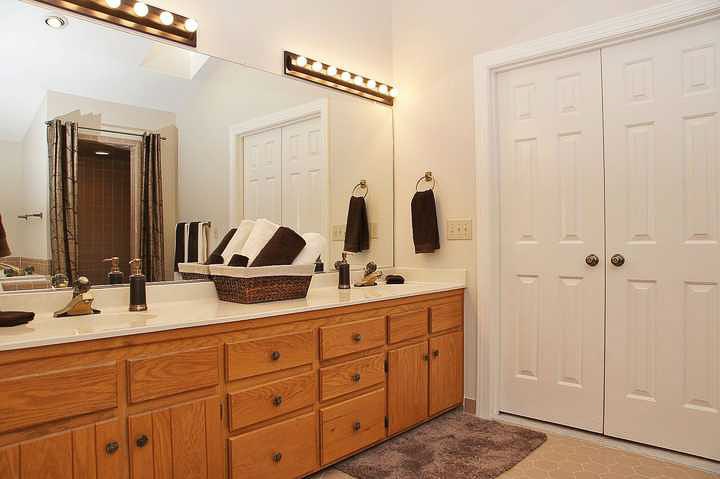 The lack of functional storage means that we have taken to keeping the items we need to use daily (and don't want to have to break a sweat to open the drawers) on the countertop. This is what our countertop has looked like for the past 7 years. Not exactly a great system. And it was starting to drive us nuts.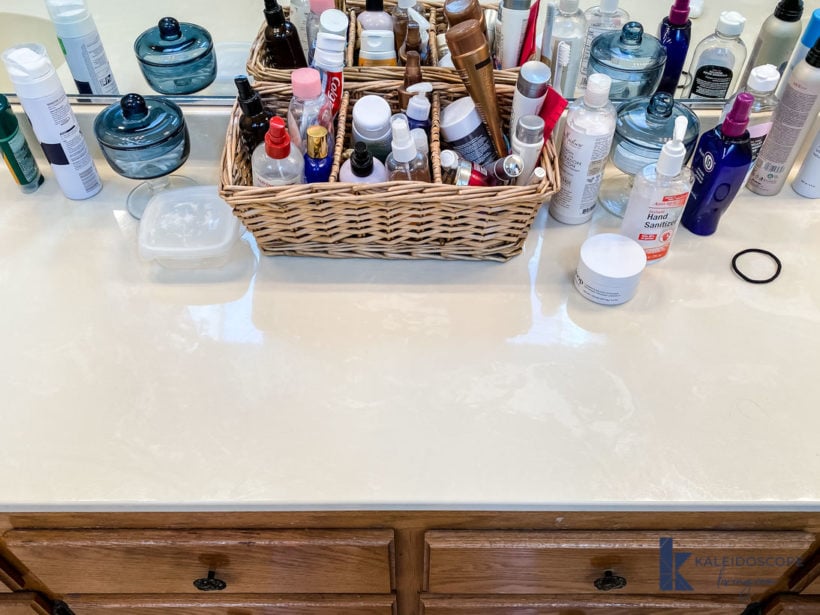 So as a brand ambassador for The Container Store, I was ecstatic when this month's project centered around their beautiful and functional makeup organizers that stack to maximize storage, I was pumped.
We chose the Luxe Acrylic Modular Makeup Storage for our bathroom and I am so happy with it! I'm a big believer in taking advantage of vertical storage (like on the back of doors as we did here), and this system does exactly that!
I know this bathroom organization system is really intended for makeup, but we actually use it for so much more! As you can see, we have used it for all of our small items that we use regularly. That means we can now use the sticky drawers for all of the larger items that used to sit out and that we don't have to use so regularly.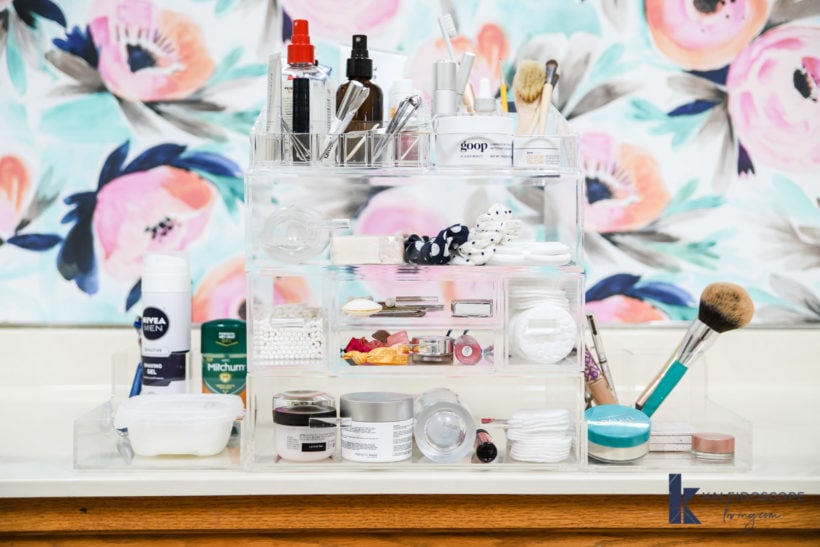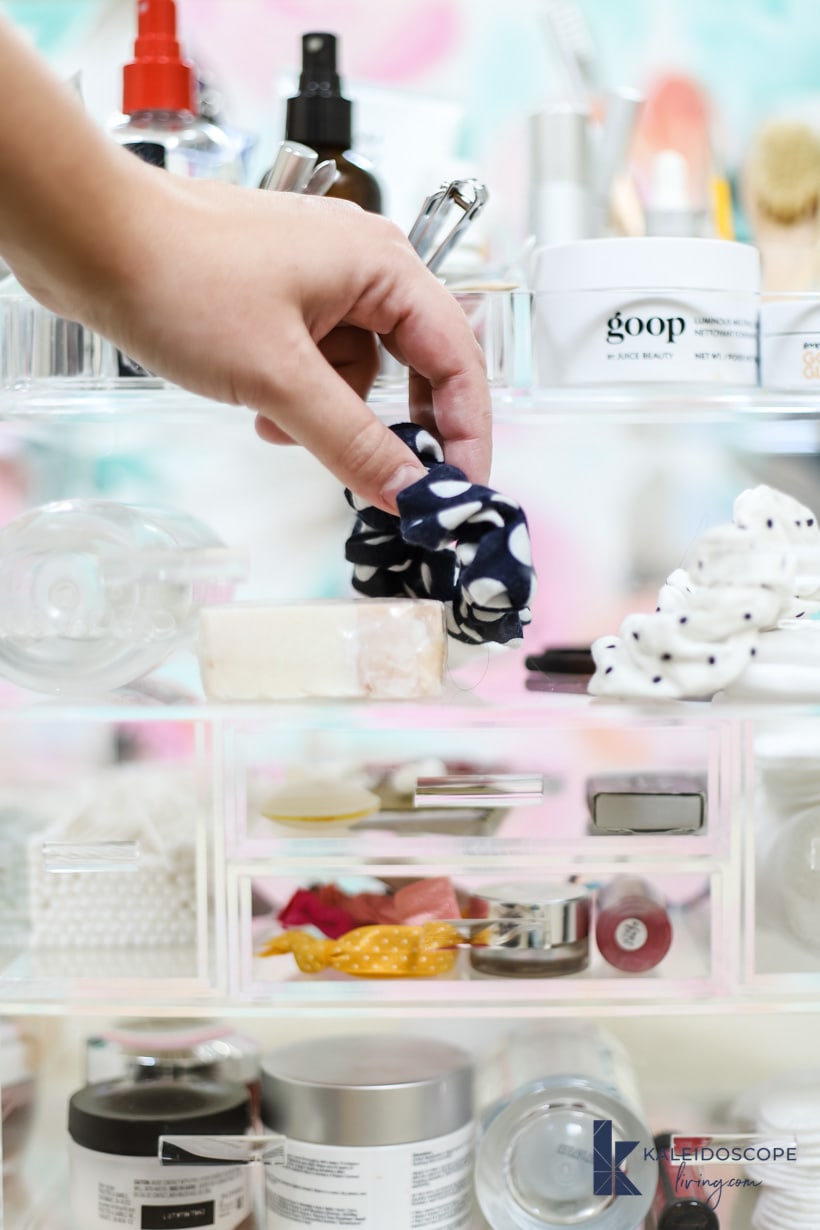 The Luxe Acrylic Modular Makeup Storage is pretty much endlessly customizable. You choose the components that make sense for your bathroom organization needs. The modular components are designed to stack securely on top of each other. So brilliant!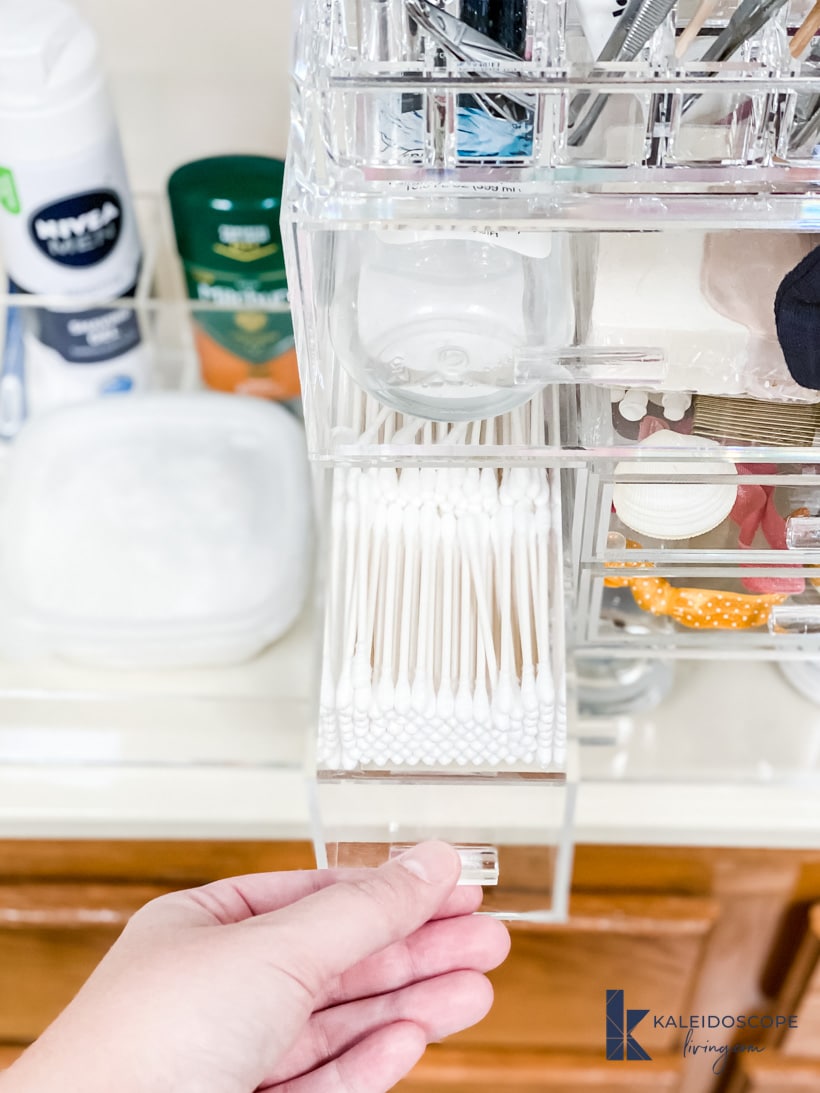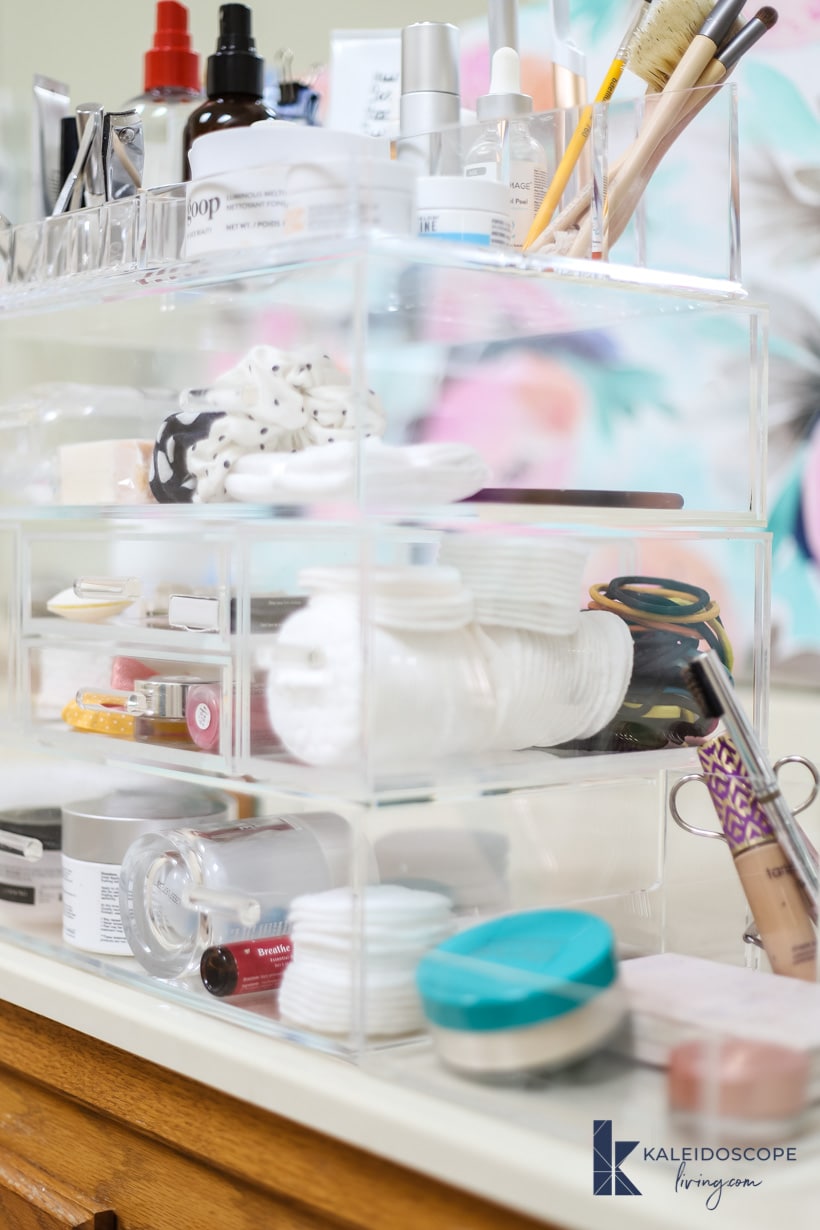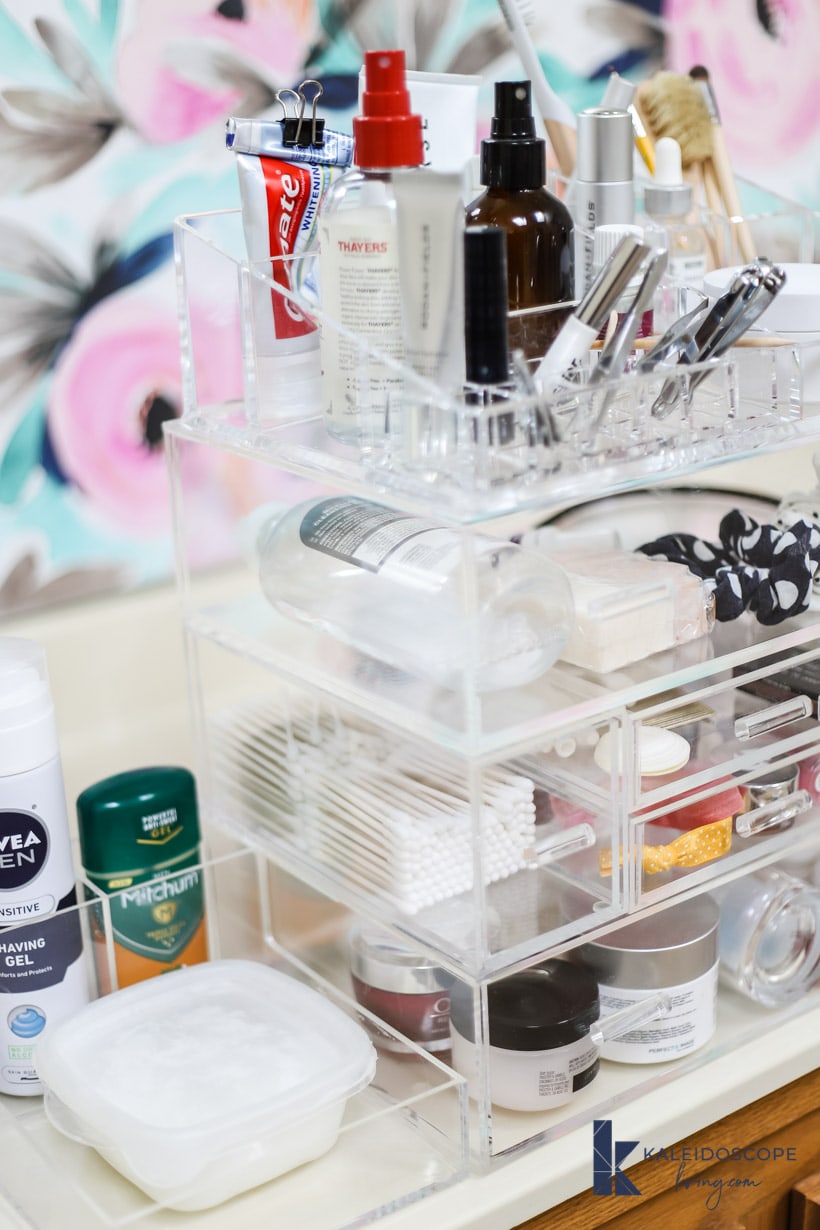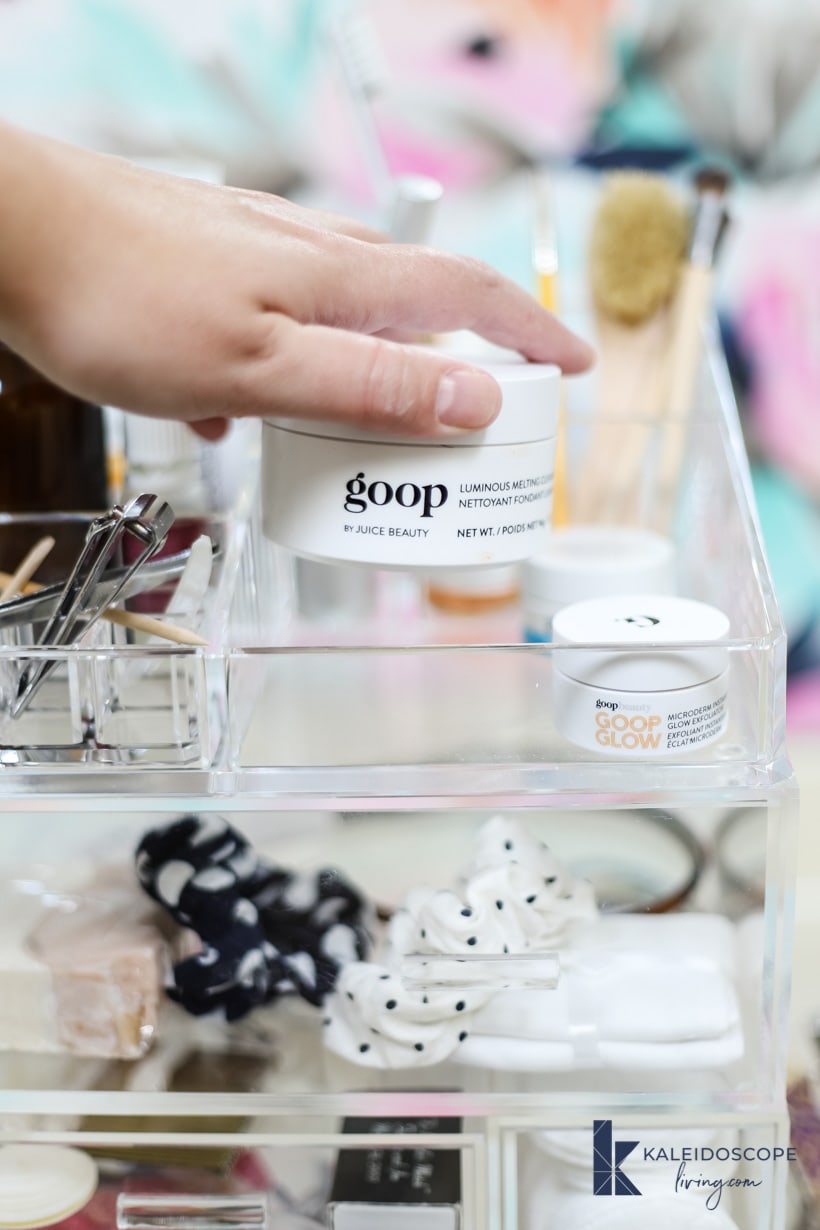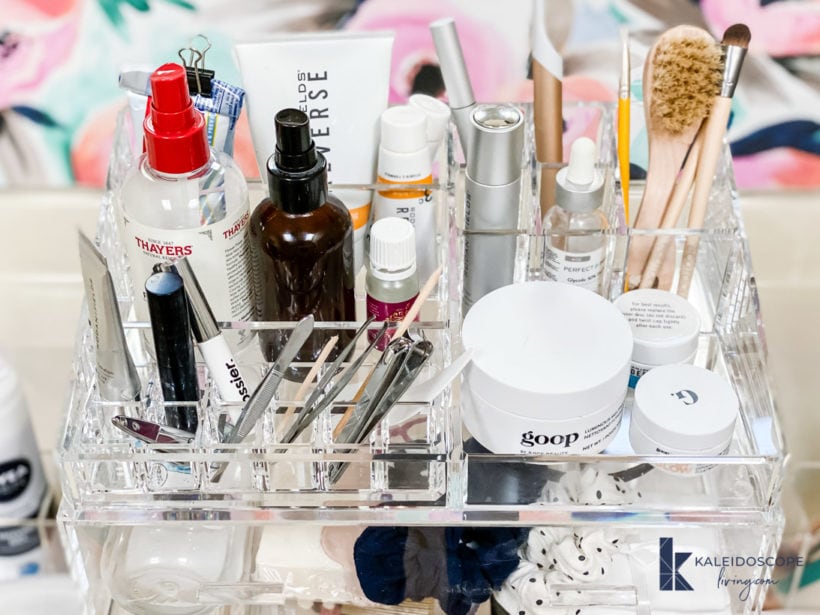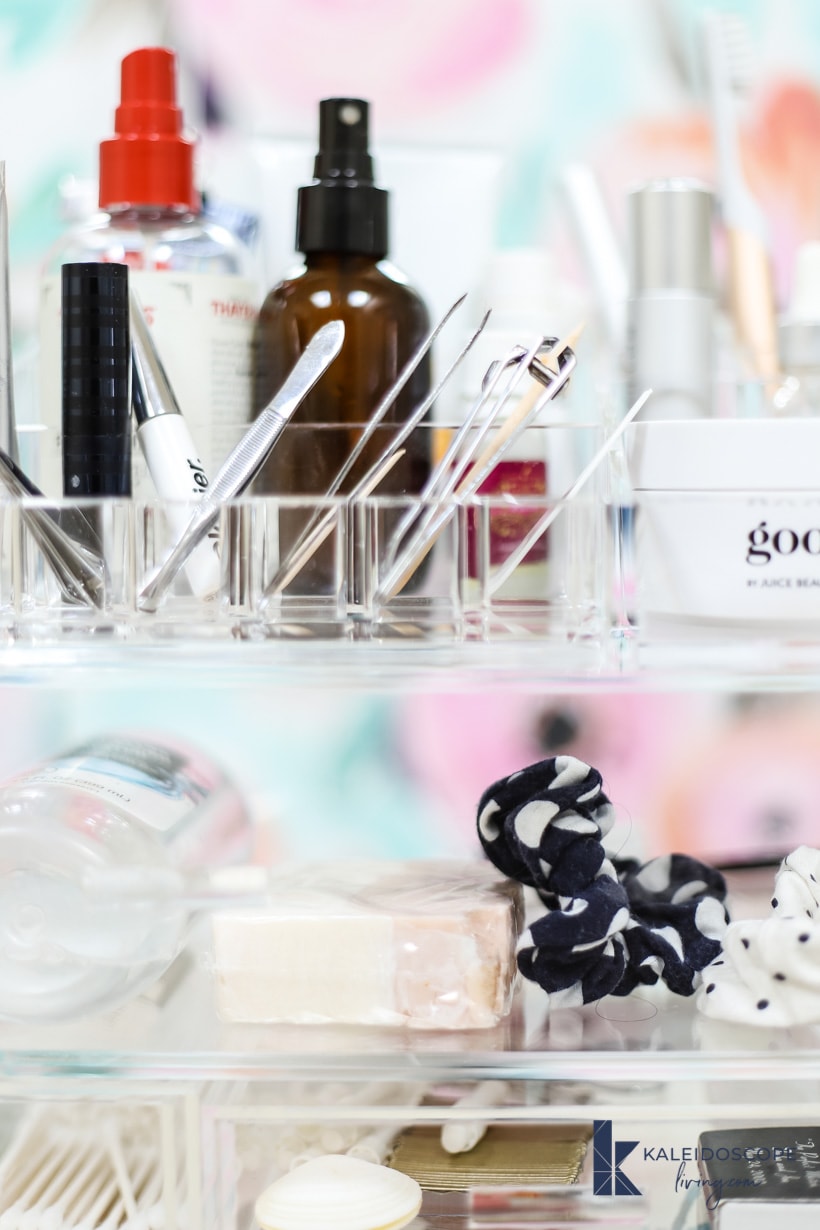 We are so grateful to have some super functional bathroom organization and storage that also looks beautiful! Even when we renovate our bathroom, I'm thinking we will include somewhere for me to sit to do my hair and makeup and this Luxe Acrylic Modular Makeup Storage will sit right on top of it!