Happy Thursday friends! Today I have something fun and a little bit different for you. Not only am I going to give you a mini-tour of my master bedroom to show you my delicious new bedding, but 7 other amazing bloggers will be doing the same! So after you check out my post, be sure to head over and see theirs as well.
Now, let me remind you what our master bedroom looked like after we finished the new laminate floors this summer (you can read all about that here).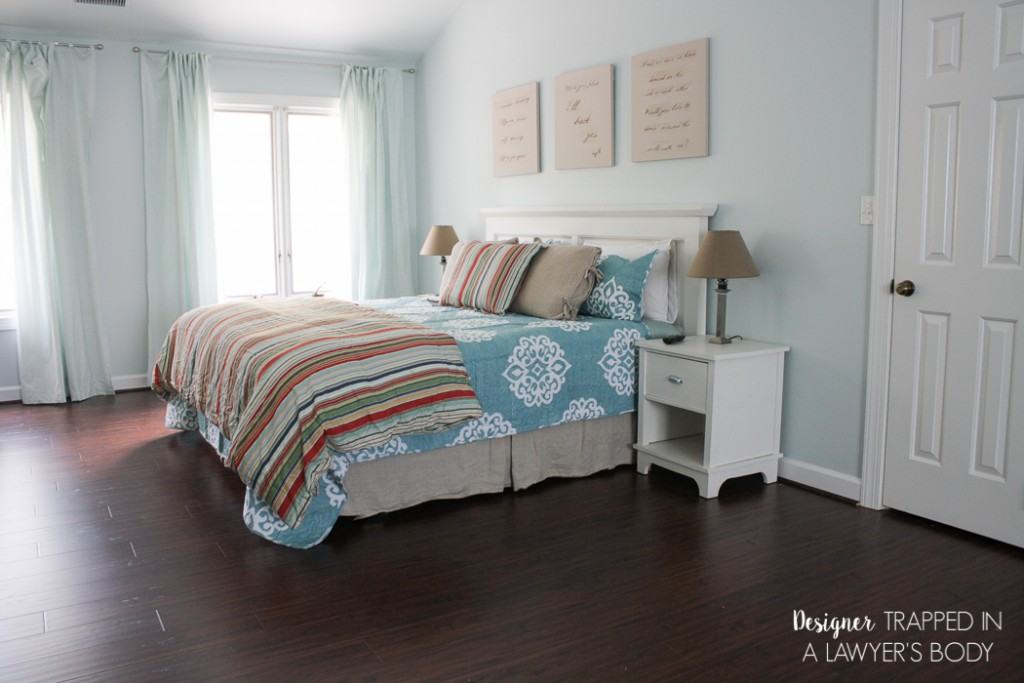 That striped duvet, bed skirt and quilted shams we have had for at least 10 years. I enjoyed that striped duvet, but I've really moved away from using red inside my home (I still love using red outdoors). So, it was time for a crisp, sophisticated look in the master bedroom. Check it out. This post contains some affiliate links for your convenience. Click here to read my full disclosure policy.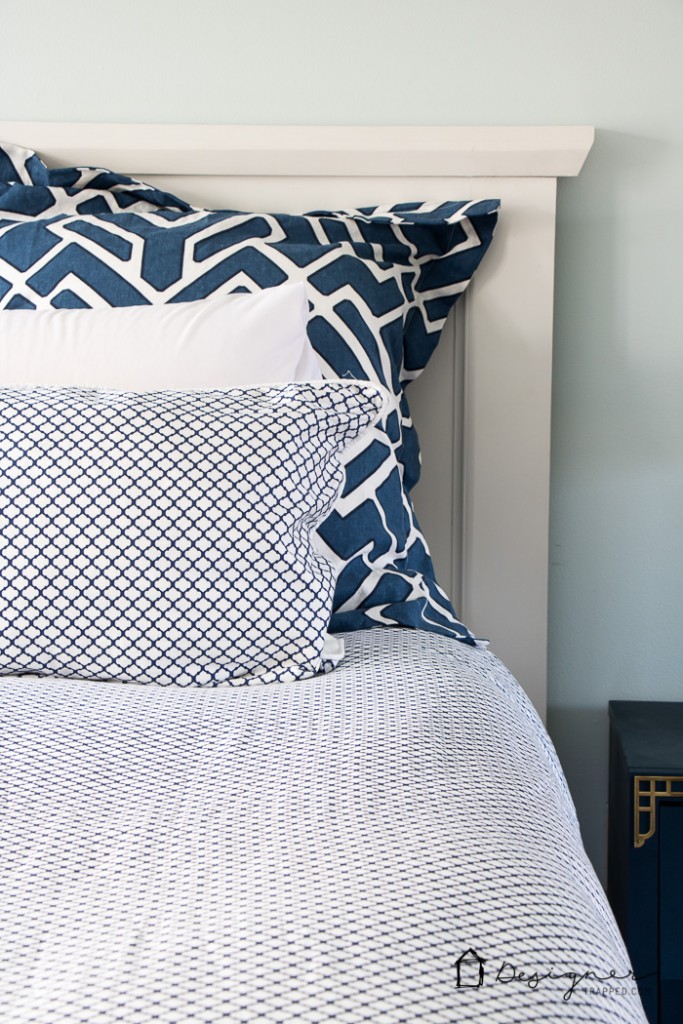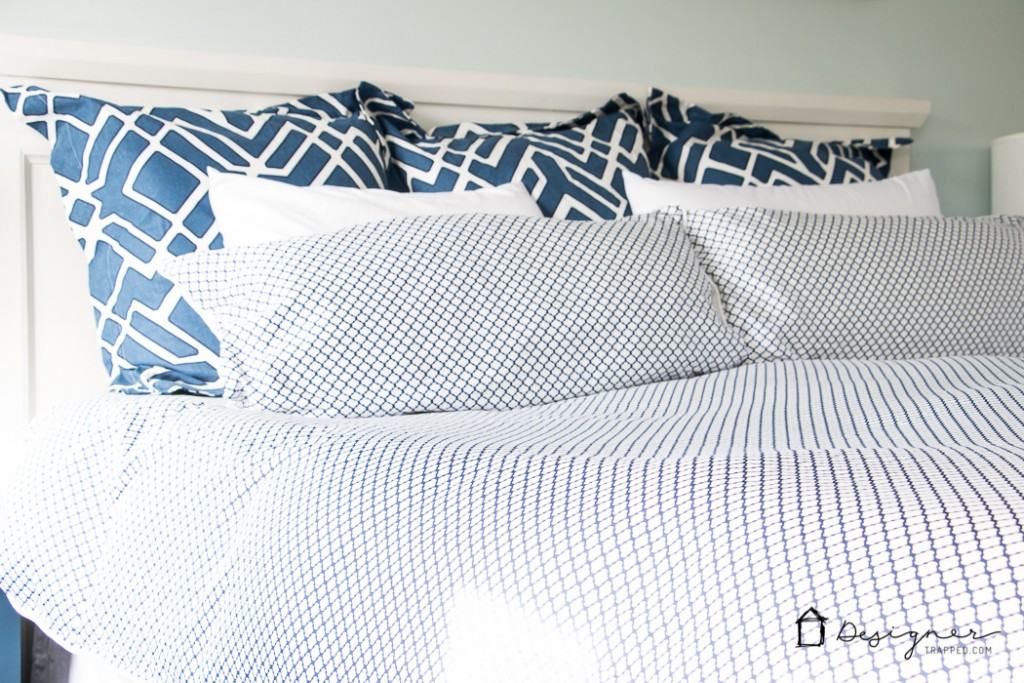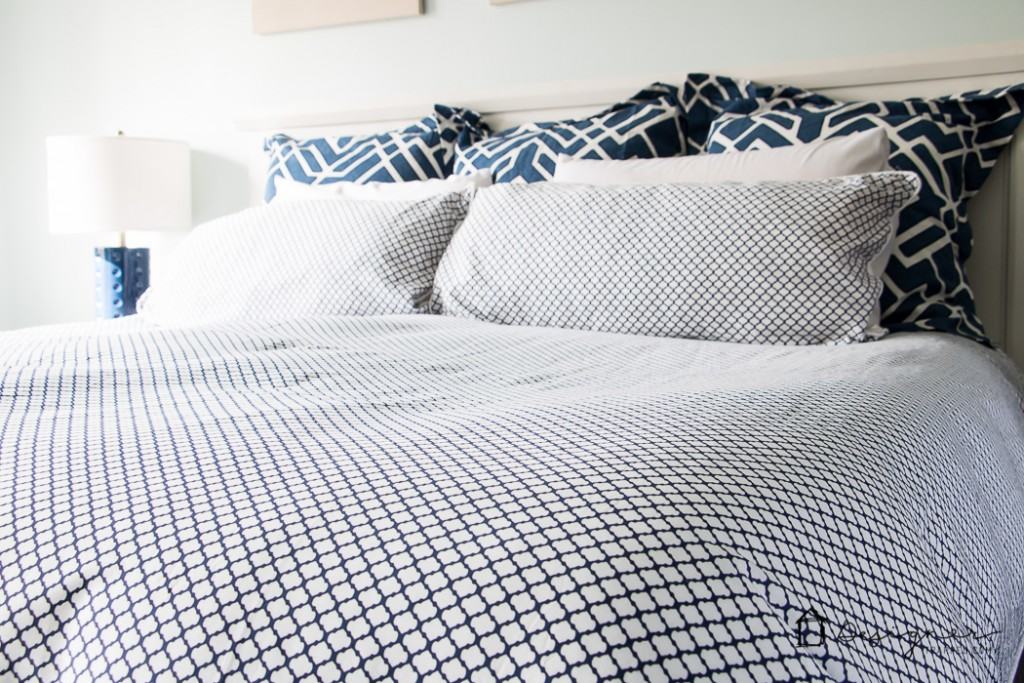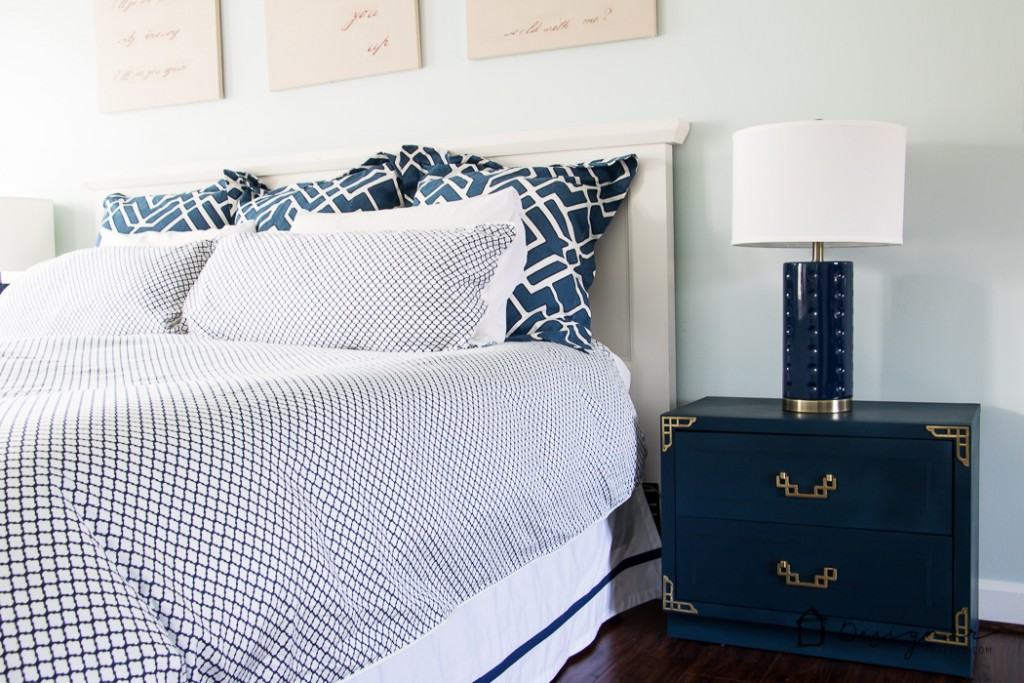 Isn't it GORGEOUS?! I am a total sucker for navy and white and the trellis pattern on the new duvet cover and shams from Crane & Canopy is perfection (if you want to check out the exact duvet I got, you can find it here). You know I love to mix patterns, right?! So, I added some bold printed euro shams from Pottery Barn and love how they look with the new duvet cover (I also found the bed skirt at Pottery Barn). And did you notice my new paisley curtains? OMG, love them! The teal, aqua, green and dark blue colors are perfect in our bedroom. I found those beauties at Home Decorators' Collection and love how they look with the new duvet cover.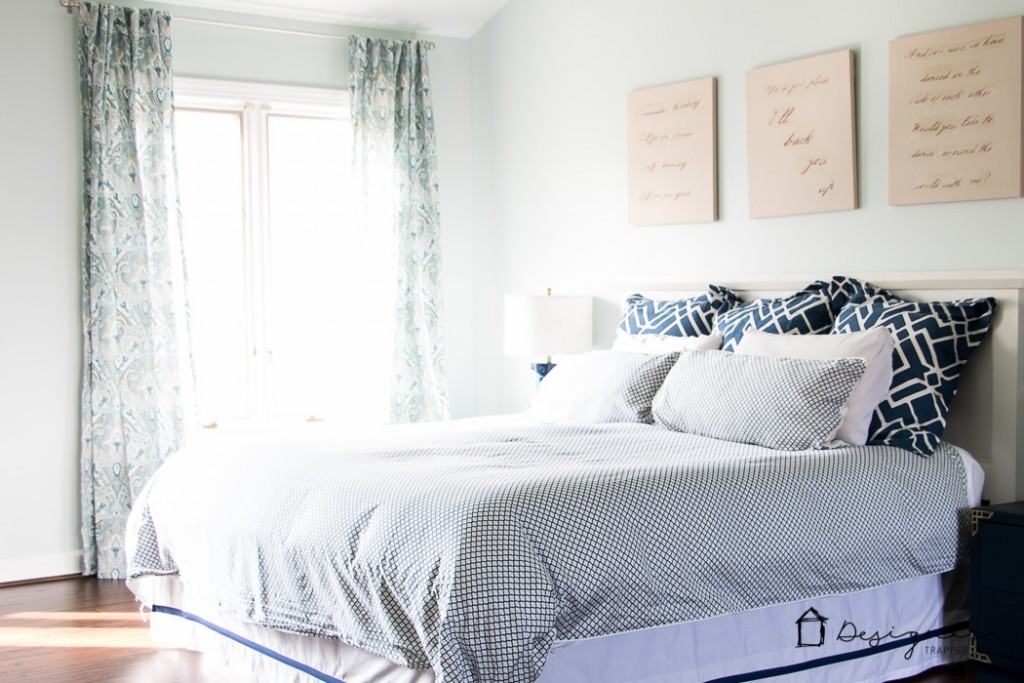 And a tour of my bedroom mini-makeover wouldn't be complete without mentioning those campaign nightstands. More details will be coming on those soon, but the short story is we purchased an entire set of furniture (dresser, chest of drawers, mirror and 2 nightstands) off the side of the road for $140. AND IT'S SOLID WOOD. They weren't so pretty to start with, but I cleaned up the hardware and painted them and now they are beautiful. I topped them off with some new lamps from Wayfair that top them off perfectly. Love, love, love our new lamps!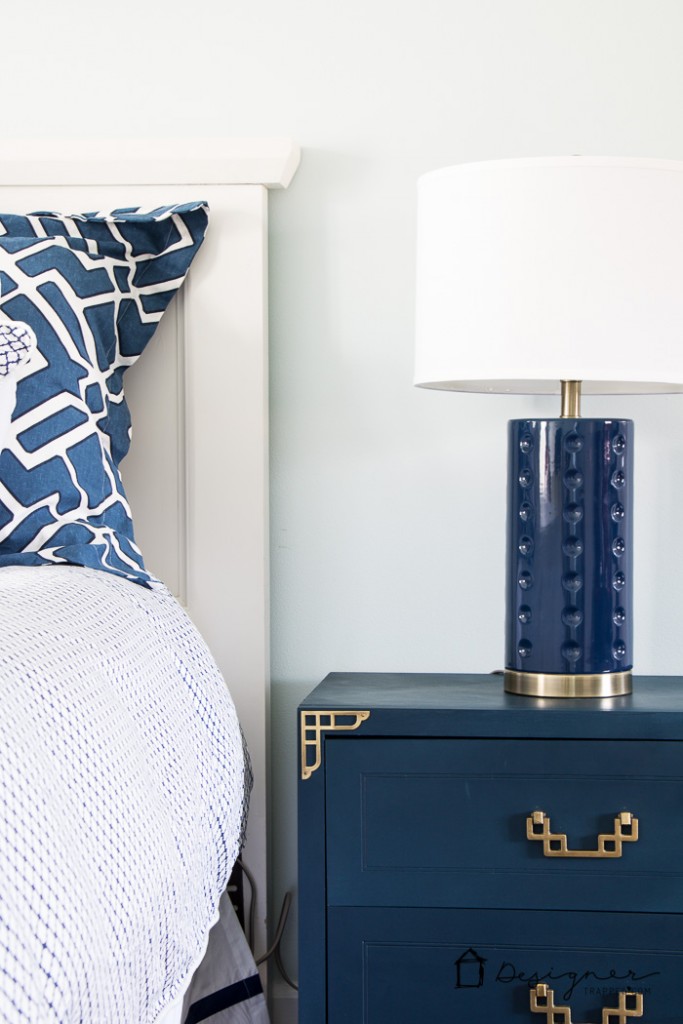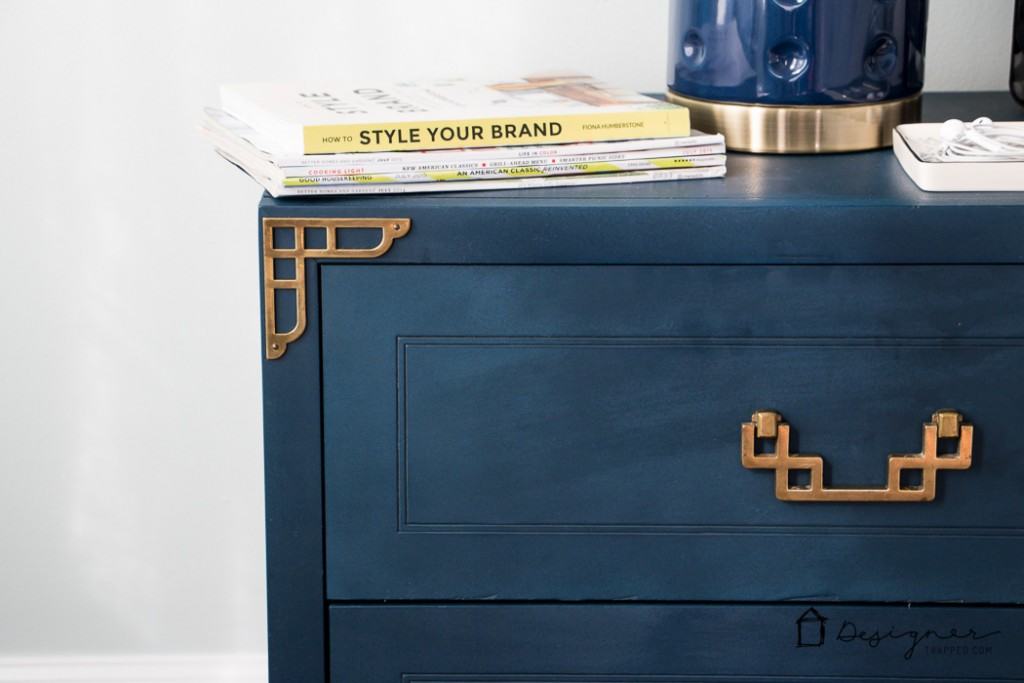 Now, I thought it would be fun to answer some personal questions for you :)
1. Ok, so tell us the truth how many throw pillows are actually on your bed? Currently, our bed has two pillows (that we sleep on), two regular shams and three euro shams. I have plans to make a lumbar pillow from this gorgeous fabric I found, but that will be the last pillow that will go on this bed!
2.
What's your favorite show or book to read before you go to bed?
I don't really read or watch TV before bed. Browsing Pinterest and
Instagram
is how I unwind at the end of the day.
3. For a cozy bed proper bedding is a must. What is your favorite bedding company? Why? My new duvet cover is from Crane & Canopy and I am so in love with it. I've never had Crane & Canopy bedding before, but I may now be addicted. Crane & Canopy uses the highest quality extra long staple cotton, with weaves ranging in the 300-400 thread count. Did you know that 1,000 thread count sheets are actually not good? I didn't! But apparently to get 1,000 thread you need to use really thin threading and the actual sweet spot for duvet covers/sheets is 400. Best of all the duvet has corner ties at the top AND bottom to keep our down comforter from shifting around and there is piping all around the entire duvet which makes it feel extra luxurious. PS- the beautiful packaging doesn't hurt either. Yes, that's a sachet of lavender!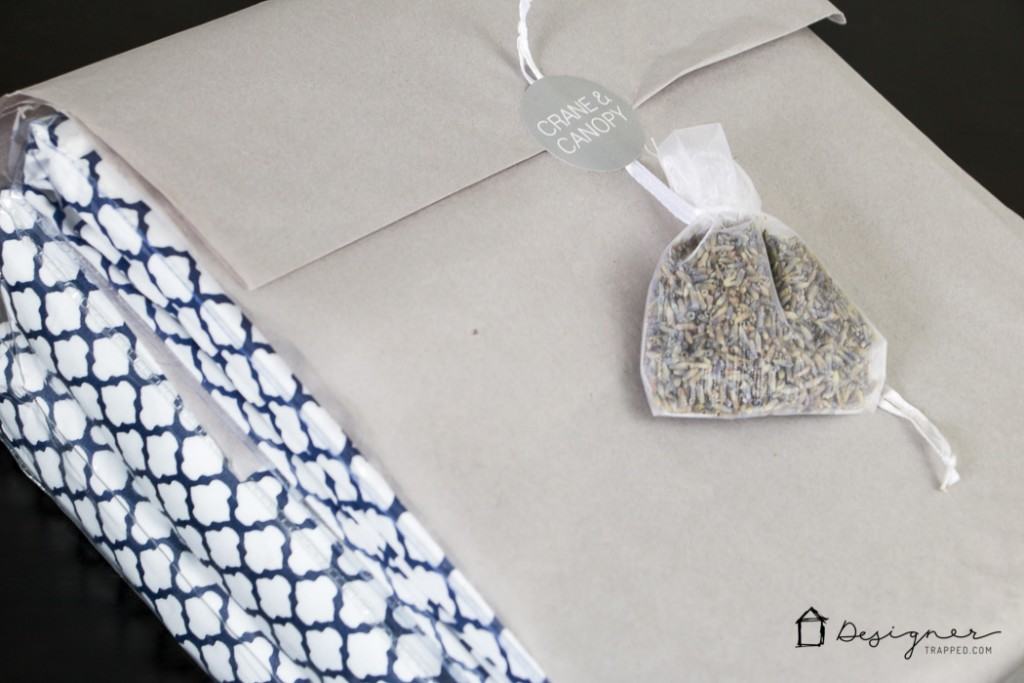 4. What is your wake-up call in the morning? It depends! Usually I set the alarm on my Fitbit and wake up to the gentle vibration on my wrist (I prefer it SO MUCH to my old, loud alarm clock). But occasionally one or both of my twin girls wake me up before my Fitbit does :)
5. Favorite breakfast in bed meal? Don't laugh, but I am not sure I've ever eaten breakfast in bed. So, my favorite would be ANYTHING my family wanted to serve me, especially if it involved coffee :)
Now, how about a before and after comparison? You know I can't help myself!
That's it! What do you think of the mini-makeover in my bedroom?
Now be sure to head over to check out the bedrooms of these other amazingly talented bloggers!
Camila – Effortless Style
Diane – In My Own Style
Bre – Rooms for Rent
Amy – The Idea Room
Erin – DIY on the Cheap
Chelsea – Making Home Base
Thank you to Crane & Canopy for providing me with a free duvet and standard shams to test out. I have absolutely fallen in love with Crane & Canopy bedding as a result! As always, my opinions are 100% genuine and are not influenced by the fact that I received free product.