The BEST Fitness Gifts for the Fitness Lovers in Your Life
Last Updated on October 21, 2022
Need fitness gifts for the fitness lover in your life? Look no further! These fitness gift ideas are the best out there.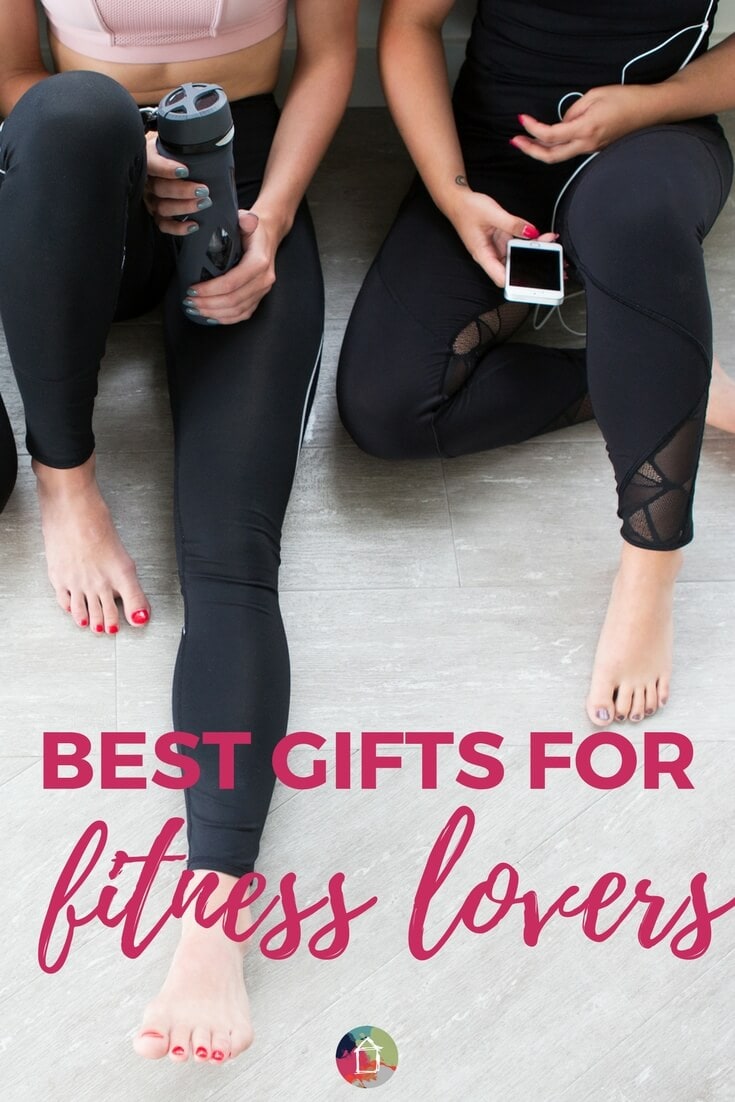 If we are being totally honest, which I try hard to be, I don't LOVE working out. I mean, I love how it makes me feel, and I love the results, but the actual working out isn't my favorite. Joe, on the other hand, is super dedicated to working out and really loves it. Before he was a firefighter, he was a high-level personal trainer, so to say he is a professional is not even a little bit of a stretch. Even though I don't love to exercise, I do know a fair amount about how to do it right and what the best things are to make it lots more bearable! I have put together a list of my favorite fitness gifts. These are not only perfect for fitness lovers (people like Joe), but also for those of us who have to work a little harder to love it (like me) ;)
This post contains some affiliate links for your convenience. Click here to read my full disclosure policy.
Beach Body On Demand Subscription – If you know a fitness enthusiast who prefers to work out at home, then a Beach Body on Demand subscription is the best gift you can give them! With a subscription, you can live stream ALL the Beach Body workouts (there are approximately a zillion, lol), plus access step-by-step program guides, workout calendars, meal plans, and more. And it's surprisingly affordable.
Chill Pal Cooling Towel – Working out or running in the summer can be unbearable, especially down here in North Carolina. This Chill Pal towel is an awesome way to stay cool and avoid overheating. They are one of my favorite fitness gifts because they are also useful anytime you are in need of a quick and easy cool down (pool, beach, yard work, the possibilities are endless!). I even use mine when I am sweating it out watching my girls' summer swim meets. #sadbuttrue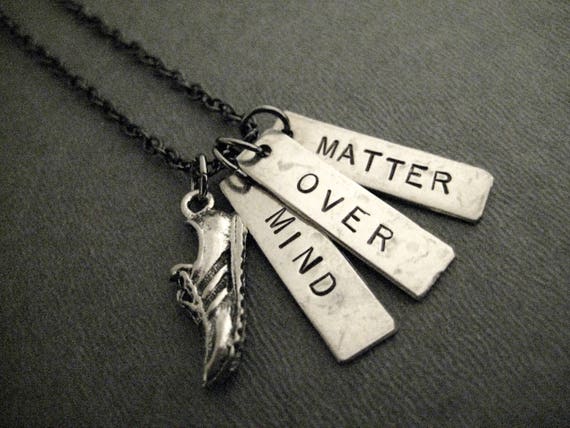 Mind Over Matter Necklace – Give your favorite athlete or fitness enthusiast a gift that will show them you believe in their hard work and success! I love this necklace. It is so perfect for someone who doesn't need any new equipment or gadgets, and is so meaningful and thoughtful.
Dry Shampoo – For some of us, one of the hardest things about working out is finding the time not only to work out, but find the time to make yourself look presentable after you do it! That's what makes dry shampoo so important. It's perfect for those days when someone has to fit in a quick workout during their lunch break and doesn't have time for wash and style their hair. With dry shampoo, you can take a quick shower while keeping your hair dry and then freshen your locks with a few sprays! The one I use religiously (whether I workout or not) is this one. It smells great, works well and is affordable. It's one of the most practical, but not obvious, fitness gifts out there!
Fascia Blaster– Yep, this is that gadget that you've probably seen all over the place promising to get rid of cellulite. Sigh. That is NOT why I got the Fascia Blaster for Joe last Christmas. Not even close. You see, if you look beyond the cellulite marketing angle, what you learn is that it helps keep your soft tissues healthy, which helps tremendously with pain relief. It also helps with muscle soreness. It is the only device with ultrasound evidence to document fascia restoration. Bottom line… it helps your body FEEL better. The funny thing is that while it's one of the best fitness gifts I have ever gotten Joe, I use it as much as he does! I am no stranger to joint pain (having had 2 knee surgeries already) and I can tell you that I have become addicted to our Fascia Blaster. In fact, we recently added the Fascia Blaster Mini 2 to our collection and it has helped a lot with the tendinitis I have been battling in my left foot.
Road ID – If you have a runner in your life, then you know it can be stressful when they take off for a run without any type of ID because they are hard to carry and might get dropped. This company makes a variety of IDs that are worn! I love this one on the Apple Watch band, but you can also get lightweight rubber bracelets, shoe tags, and more. Such a great way to keep your favorite runner safe! (PS-they also have tags for kids which are great if you are headed somewhere crowded or out of the ordinary.)
Blender with Travel Sport Bottle – Is your favorite fitness lover always on the go? This seriously cool blender is one of my favorite fitness gifts. It is perfect for the person who already has everything else! They can mix up a quick and healthy smoothie right in the sports bottle and then head to work out. So simple and so convenient!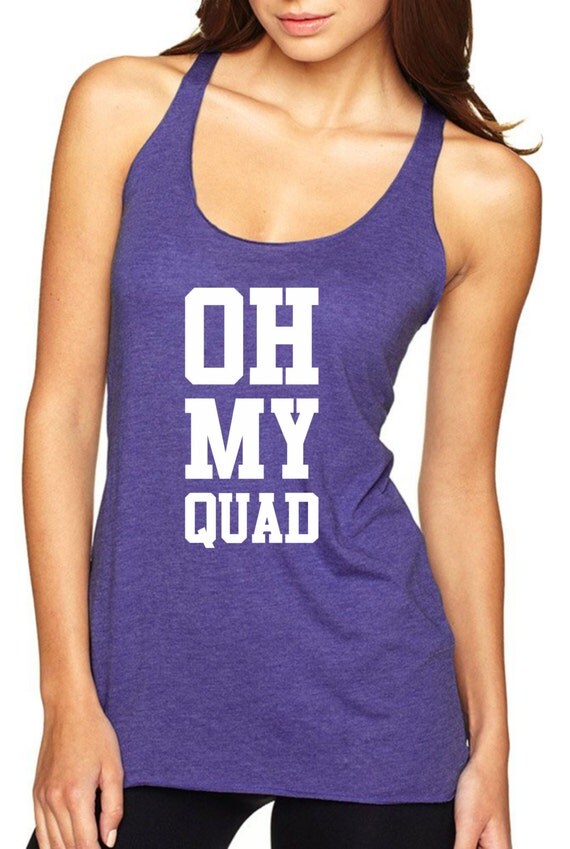 Oh My Quad Tank – Sometimes the only thing getting me through a workout is cute gear and laughing. This tank combines both! This is a perfect fitness gift for that girlfriend who always shows up or a trainer who is your biggest cheerleader.
Waterproof iPod Shuffle – Both Joe and I are swimmers and we both LOVE being able to listen to our music while we swim. So this is what I asked for (and happily received) this past Mother's Day. I LOVE IT! Some days my tunes are the only thing that get me through when I am feeling tired and unmotivated. Any swimmer on your list won't believe they ever lived without this amazing gift once they use it a few times. The laps fly by when you are listening to your favorite jams!
Treadmill Desk – I hated the treadmill until I realized I could work while I walked. Joe made me a treadmill desk that changed everything! But if you don't feel like making one yourself, this simple desk is perfect for any fitness enthusiast that is also a workaholic (or loves being super efficient!!!).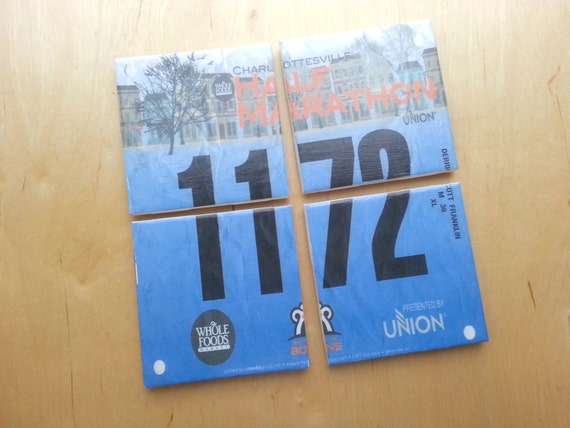 Race Bib Coaster Set – A lot of runners save their race bibs. Instead of leaving it in a drawer somewhere, turn it into a coaster set! These are cool fitness gifts that are super meaningful. Every time your runner sees their coaster they will be reminded of their marathon success!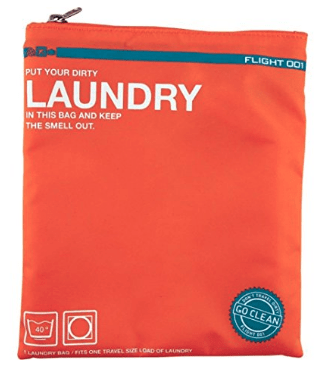 Dry Bag – Fact: gym clothes stink. Also a fact: your whole gym bag stinks after dirty clothes have been carried over and over. The good news is, you can make someone's gym life so much easier with this cool little bag. Lock in the gym stink and sweat, and save everything else in your bag!
Aren't these the perfect fitness gifts for the exercisers on your list? I think they all are great. Which have you added to your Christmas list this year? I am thinking about getting Joe a Road ID for his runs and I might just treat myself to that fun tank!
Other posts you may enjoy:
Wondering how I approach transforming rooms and spaces in our home? Check out Designer in a Binder®.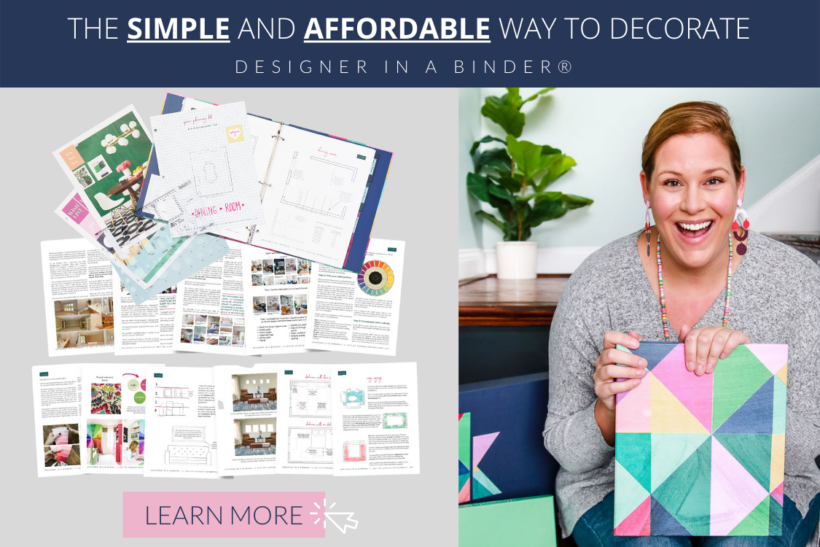 And if you want exclusive content and behind-the-scenes sneak peeks, be sure to subscribe before you head out!