When I Buy Curtains vs. Make Them Myself
Last Updated on March 3, 2022
Hey friends! If you've been around here long enough, you know I've made my own curtains fairly often. For example, I made these easy DIY curtains for our dining room. They are unlined and are too flat when closed, but that's totally okay because we NEVER close them. So, DIY curtains in our dining room was a perfect choice.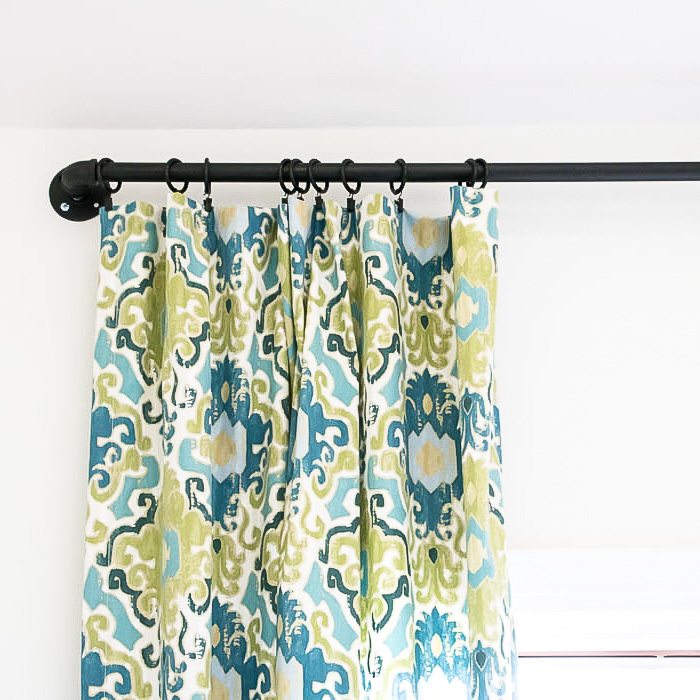 But, now that I've moved my office down to the girls' old playroom, I have another huge window to contend with. On the one hand, it's great because it's sooooo nice to work in a room full of natural light. BUT, I also want to be able to film DIY videos in my new office, and the only spot to fit the table I want to use for videos is in front of the large window. That means I can't have light blasting through it when I film. So lined curtains were a must. And since the curtains will be closed fairly frequently, they also needed to be nice and full when they are closed, so my easy DIY curtain method just wasn't a good option for the office. And my sewing skills just aren't advanced enough (and my patience is not great enough) for me to sew wide, lined curtain panels. Nope, to get exactly what I wanted I was going to need to get my hands on pre-made curtains that fit the bill.
Enter Barn & Willow. I received an email from Barn & Willow asking if I'd like to try out some of their custom curtains. Barn & Willow is a really cool company, based out of San Francisco. It keeps the costs of fine, custom window treatments down by eliminating the middleman and operating exclusively online. All of the linens it uses come from a certified mill in Belgium. Bottom line, you get incredibly high-quality linen window treatments for a fraction of the cost because of the way they do business. Love that! So, I signed-on and said I would love to try some out for my home office. I partnered with Barn & Willow and received my home office drapes in exchange for this post. I was not monetarily compensated and all opinions are my own.
I started by checking out the fabric samples they sent me. Most of the fabrics are fairly neutral. Now, as a lover of color and pattern, you may think that I was looking for something totally different. BUT in this instance, I wanted a fairly neutral backdrop for when I film videos. The Seafoam is a gorgeous, but not overwhelming color, and the texture of the linen is on point. So, it was actually perfect (and rest assured, the rest of the office design includes lots of color and pattern)! You can order free swatches on their site, which makes choosing a lot easier than just looking at a photo and hoping it's true to color.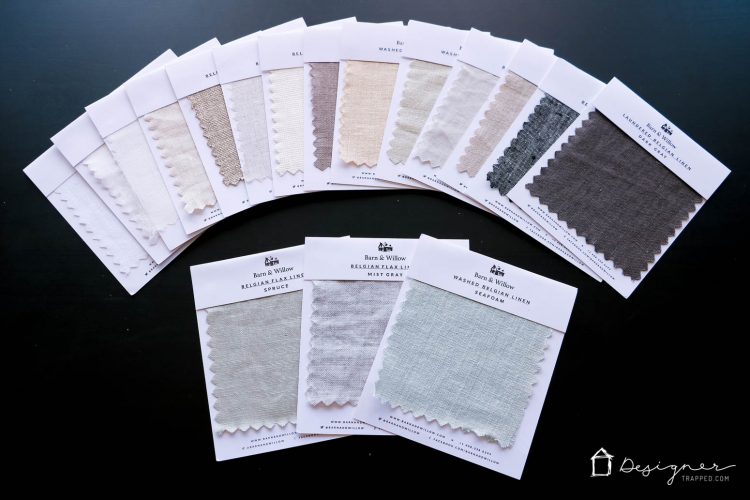 I narrowed it down to the Beligian Flax Linen in Spruce, Mist Gray or Seafoam. In the end, the Seafoam won!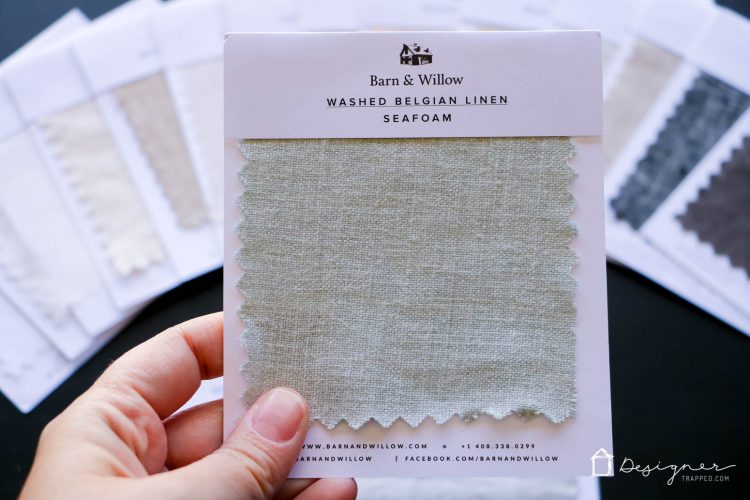 I had never in my life ordered custom curtains, so I wasn't really sure where to start. Luckily, Barn & Willow makes it super easy to customize your drapery. There is an easy to use auto-sizing calculator to help you with measurements. Worked like a charm for me!
Y'all, custom curtains are not inexpensive. They are an investment! But they cost 1/3 less at Barn & Willow because they cut out the middleman and only operate online. But I'll tell you, you get what you pay for! My curtains arrived yesterday and I am STUNNED by the quality of them. I could tell immediately that they were impressive just by the weight of them when I took them out of the box. They are heavy!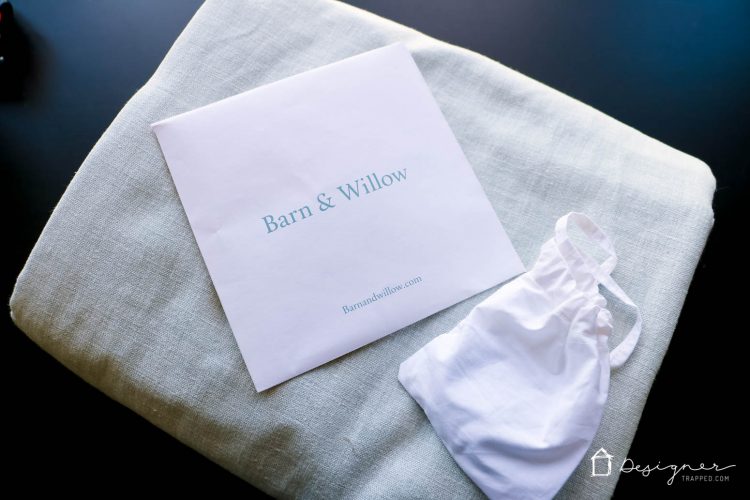 And let me tell you, the privacy lining is perfect. There is no way I could have made beautiful curtains like these on my own! There are even drapery weights in the hems to ensure that they drape perfectly while they are hanging.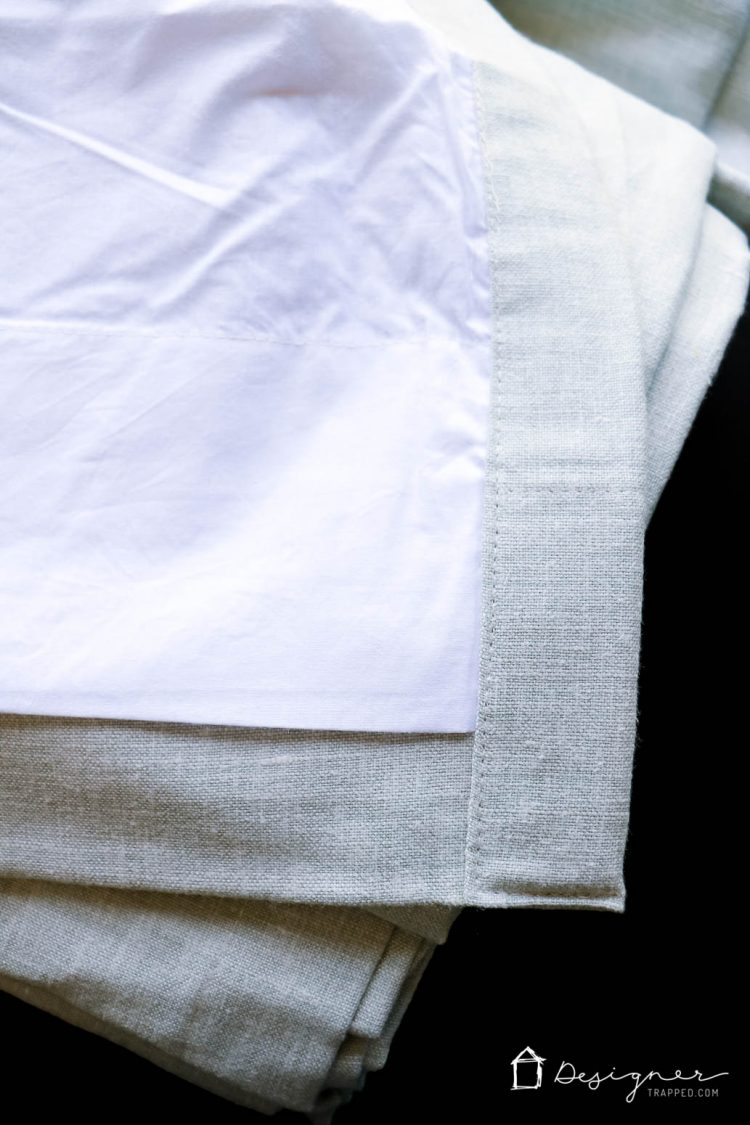 Now, the office is far from being done. In fact, all we've done so far is paint and hang our Barn & Willow curtains. But here's a sneak peek of how gorgeous the curtains are. I'm so, so happy with them and am so glad I didn't go the DIY route on this one. It was just too far beyond my sewing skill set, lol!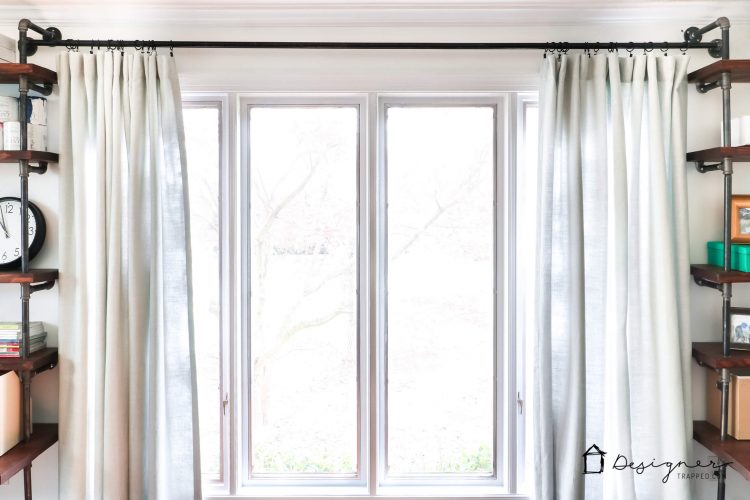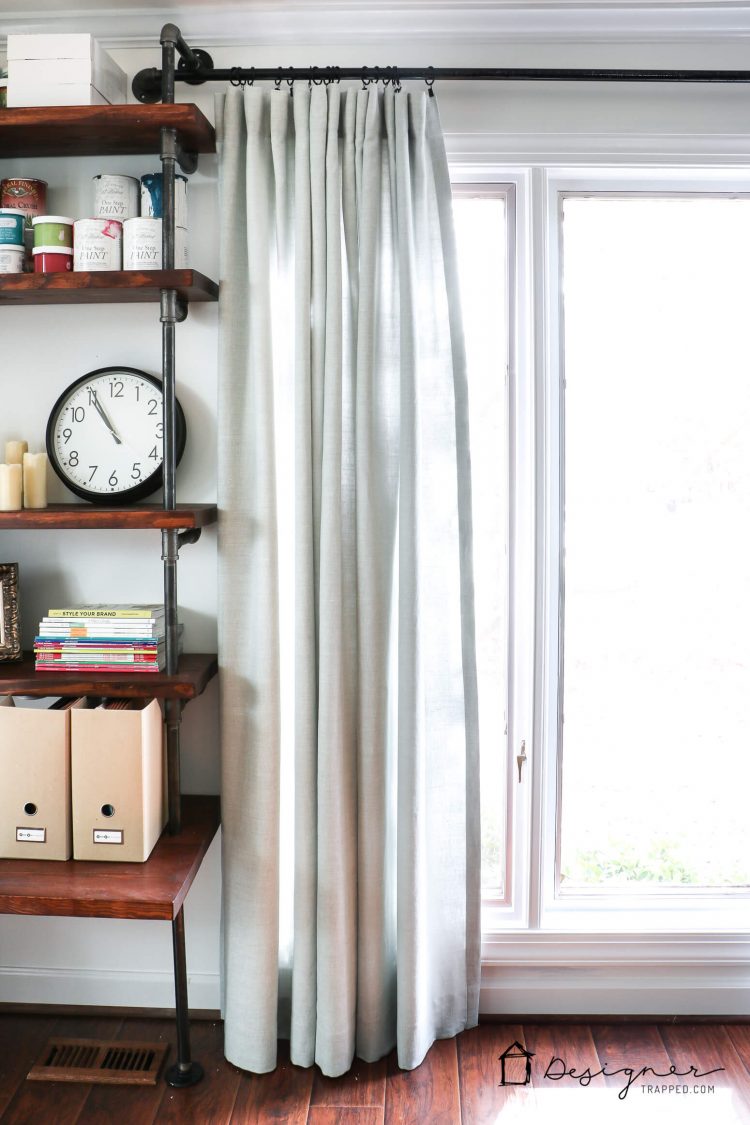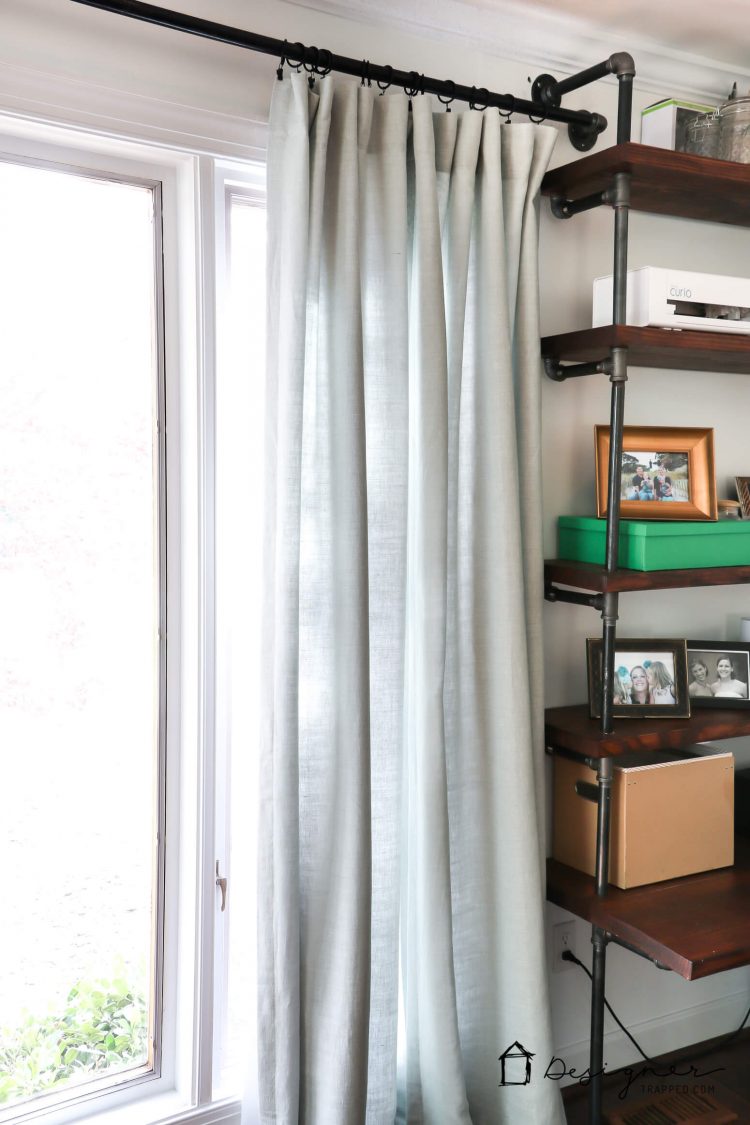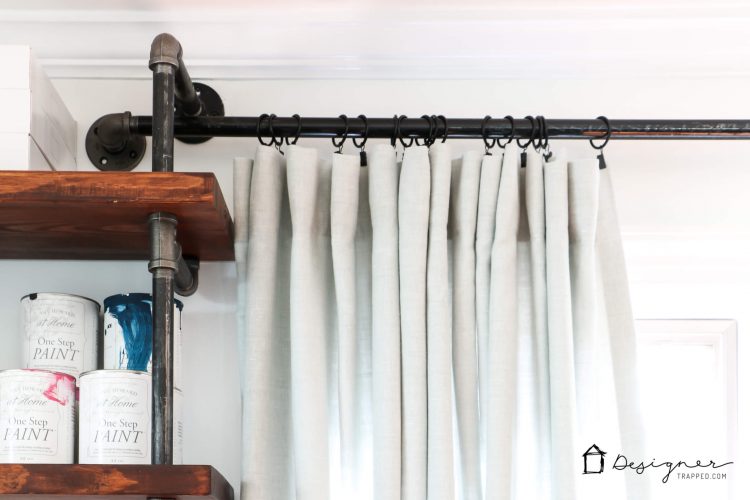 I'm so, so happy with them and am so glad I didn't go the DIY route on this one. It was just too far beyond my sewing skill set, lol!
I am so impressed with Barn & Willow's attention to detail and their commitment to providing the very best product. So, so happy with my new curtains! If you decide to order some for yourself, I'm super excited to share with you a special 10% off coupon code that Barn & Willow set up just for my readers: BW&DESIGNERTRAPPED. Just click here to start customizing your window treatments now :)

[go_portfolio id="diy_textiles_and_sewing"]