The BEST Cat & Dog Lover Gifts
Last Updated on November 14, 2018
We all have loved ones who are crazy about their pets. This is the BEST list of amazing cat and dog lover gifts! You can't go wrong if you surprise your favorite animal lover with one of these.
Hi friends!  I'm back today with the SIXTH shopping guide in my 12 Weeks of Christmas series and this week it's all about pets! So, do you have pet lovers to buy for this Christmas?  Or do you buy gifts for your four-legged family members (we do)!?  Then this list of cat & dog lover gifts is going to help you choose the coolest gifts out there and will make you very, very popular!
This post contains some affiliate links for your convenience. Click here to read my full disclosure policy.
Best Cat & Dog Lover Gifts
Custom Pet Portrait– I have to start with my favorite of all the cat and dog lover gifts on this list!  CUSTOM PET PORTRAITS!  I mean seriously, how awesome is this?  Best of all, I met the fabulous artist who creates these beautiful portraits.  Her name is Zoe.  She is not only talented but a serious sweetheart so you can feel great about ordering such a personal gift from her.  I need to snap some good and recent shots of Titan because I am getting Joe a portrait of Titan for Christmas this year.  (Joe, I hope you aren't reading this.  If you are, ACT surprised when you open it!)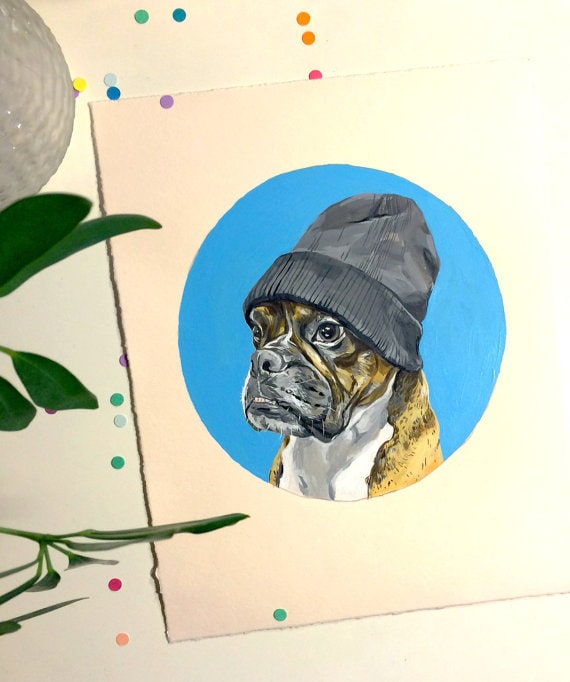 Wine Barrel Pet Bed– Be still my beating heart!  This is hands down the most AH-MAING pet bed I have ever seen.  I love that it's comfy for pets and it also serves as super chic decor.  Win, win!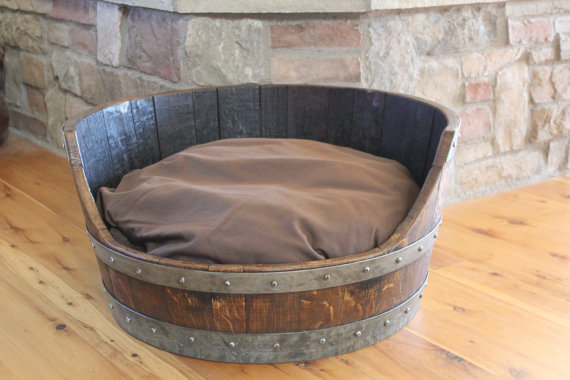 Catnip Fortune Cookies– What cat doesn't love cat nip?  Make your kitty (or kitty loving human) happy by giving them these adorable catnip fortune cookies :)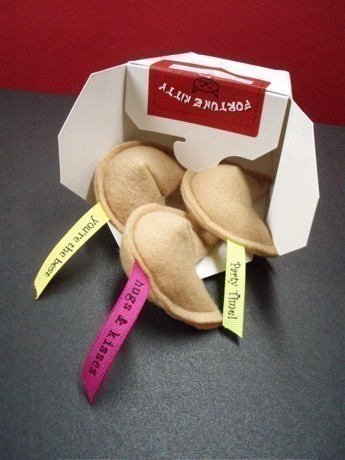 Concrete Pet Bowls– Y'all know how much I love concrete, right?  So, it should be no surprise that I had to include these gorgeous concrete pet bowls on this list of cat and dog lover gifts!  And don't worry, they are sealed with all-natural, food safe bees wax :)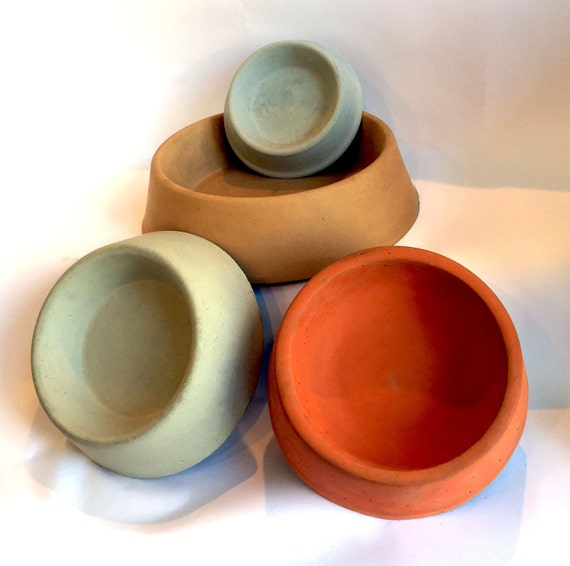 Cat Lady Phone Case– Have any cat obsessed friends or family to buy for?  This cat lady phone case is sure to be a hit.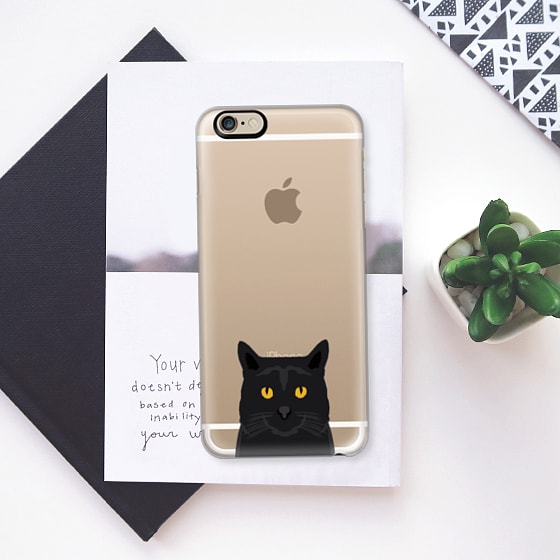 Pet Gift Box Subscription– Okay, this is one of my top picks on this list of the best cat and dog lover gifts!  You can send a monthly goodie box (for either a cat or dog) as a gift.  SO COOL!  Choose from a 1, 3 or 6 month subscription.  It's awesome because instead of spending tons of money to try things out for your pet, the team at PetGiftBox screens all of its selections for quality, ingredients and taste, and then they put them to the real test by giving them to their own pets.  They always make sure they are a hit before including them in any pet gift boxes.  Talk about built-in quality control.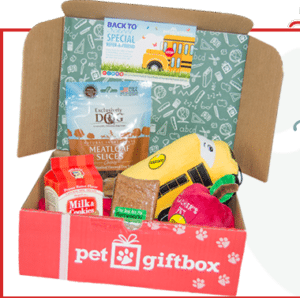 Cat Ears Ring– The cat lovers in your life will be able to subtly profess their love for felines with this delicate and chic ring.  So cute!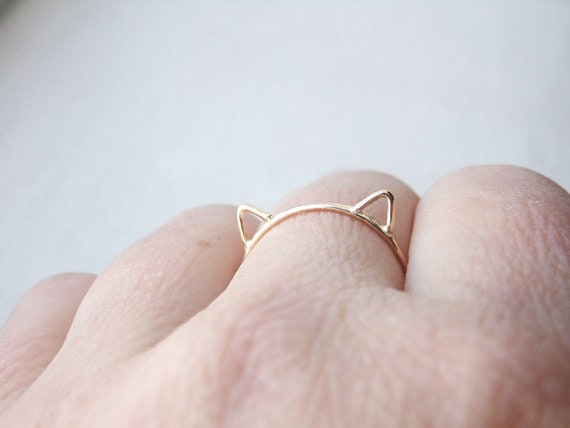 Thundershirt– We are lucky that our sweet Boxer, Titan, doesn't have anxiety (at least not yet!), but we know sooooo many dogs that do. A friend of mine whose dog had severe anxiety SWEARS by this shirt. It's patented design applies gentle, constant pressure to calm anxiety, fear, and over excitement.  It really helped my friend's dog during thunder storms, fireworks, trick-or-treating, etc!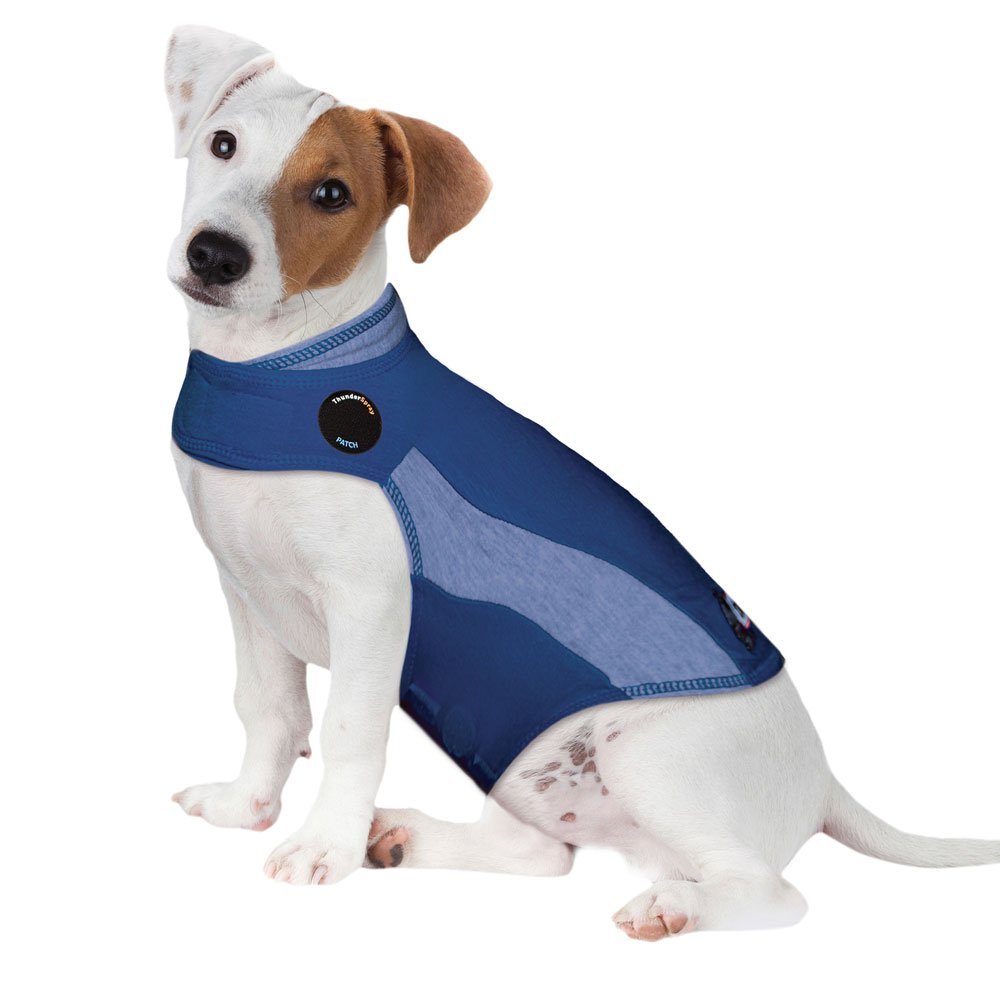 Engraved Dog Collar– Not only are these collars GORGEOUS (you know I love all that color and pattern), but they are awesome because your pet's ID info is engraved on the collar itself.  No more listening to the sound of tags clinking together or worrying about the tags falling off.  I have a feeling Titan will be getting one of these for Christmas :)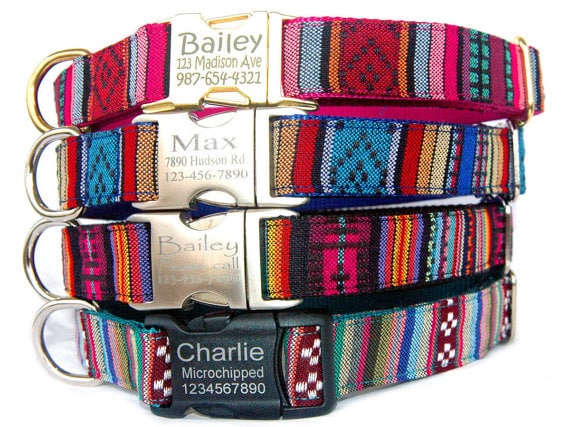 Crazy Cat Lady Mug– Help a cat lover in your life flaunt their love of felines with this adorable mug :)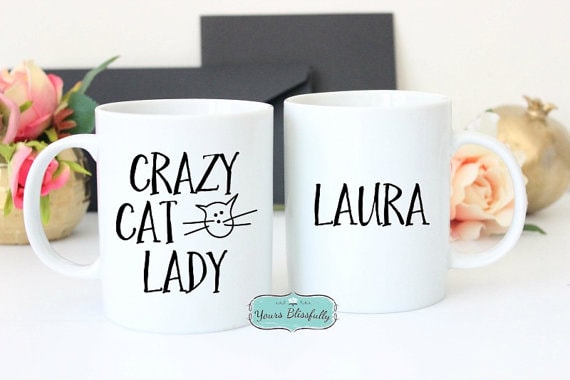 Personalized Pet Bed Cover– OMG.  Of all the dog lover gifts out there, this is one I would love for someone to get for us!  It would be as much of a gift for me and Joe as for Titan.  Let's face it, attractive dog beds are hard to find and this one is not only stylish, I love that's it's personalized!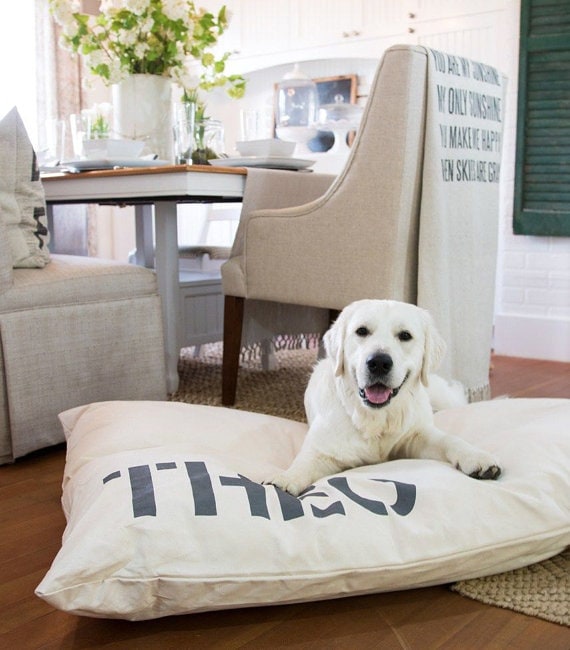 Furminator Pet Brush– All the dog lovers in your life need a Furminator pet brush if their dog's hair is longer than 2 inches (think Australian Shepherds, German Shepherds, Labs, Golden Retrievers, etc.). It's designed to reduce shedding by up to 90% and the friends and family I know that use it sing it's praises constantly.  Fortunately for us, Titan is a Boxer so his hair is like 1/4 of an inch long and his shedding is tolerable.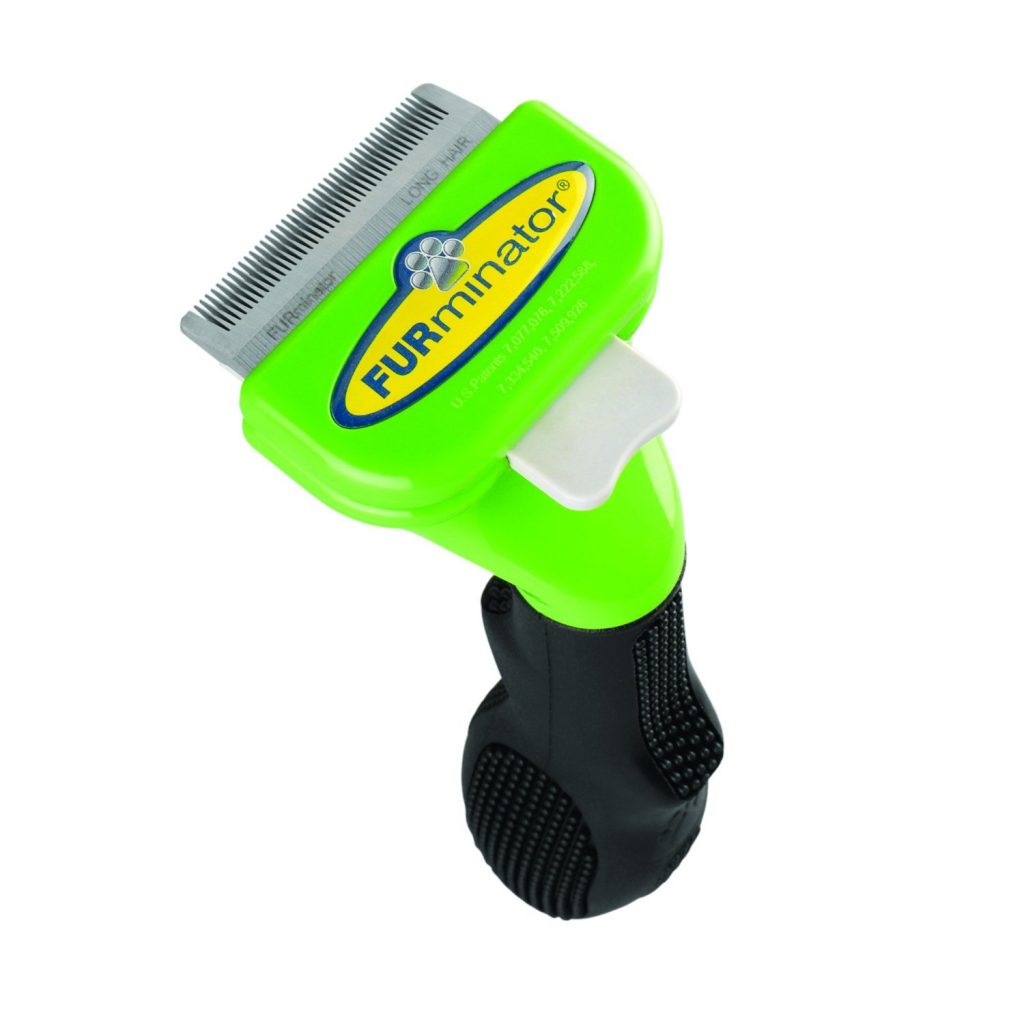 Dog Breed BluePrint– Help your loved ones show off their love of a certain breed with this awesome dog breed "blueprint" that can be customized with their dog's name.  I absolutely LOVE this gift idea for dog lovers!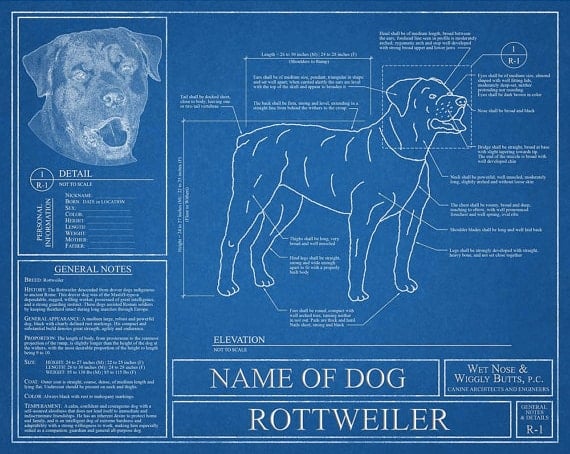 Turdlebag– Okay y'all, no one likes to talk about dog poop, but this Turdle Bag HAD to be included on this list of dog lover gifts because it's GENIUS!  The Turdlebag is the "tasteful solution to a not-so-tasteful problem: what to do with that full bag of dog poo?"  In the words of its creators, "[t]here you are, out on a lovely stroll, run or hike and your furry friend decides to do their business…and now you're strolling/ running/ hiking with a steamy bag of poo, looking for a garbage can. You could tie it to the leash, or leave it on the path and hope you remember to pick the bag up on your way home…or you could simply drop it into your Turdlebag™…"  It reduces odor by 80% and most importantly hangs on your dog's leash so you don't have to carry a dog full of dog poop in your hands!  There is no question I am getting this for my husband for Christmas!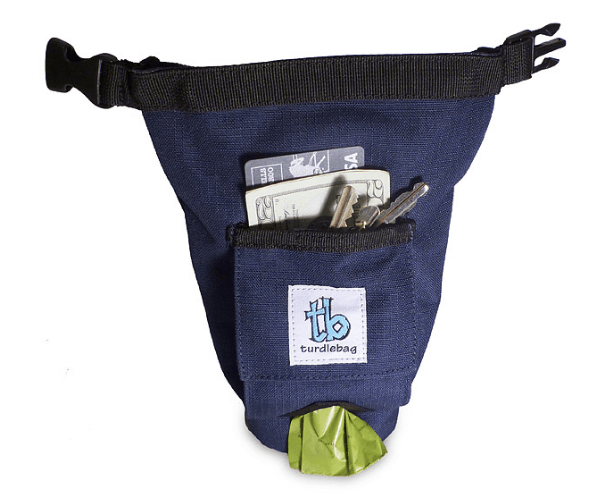 Brooklyn Cat House– This is officially the COOLEST CAT HOUSE ever.  Enough said.  I am obsessed.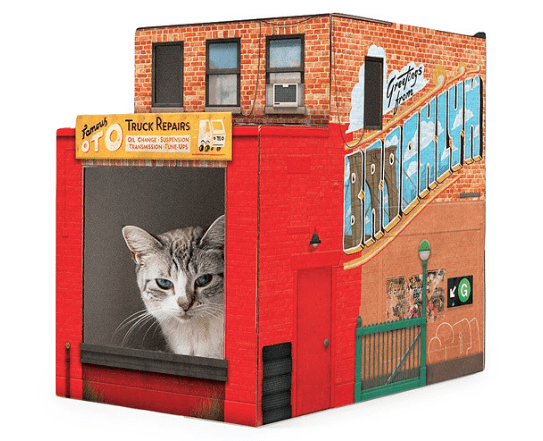 Dog Bowl Water Bottle– Any dog owner who likes to take their dogs on long walks can tell you that keeping their furry friends well-hydrated on the go is kind of a pain.  We usually wind up carrying a big water bottle and trying to get Titan to effectively drink from it is laughable.  So this water bottle that doubles as a bowl is going to be one of Titan's presents this year :)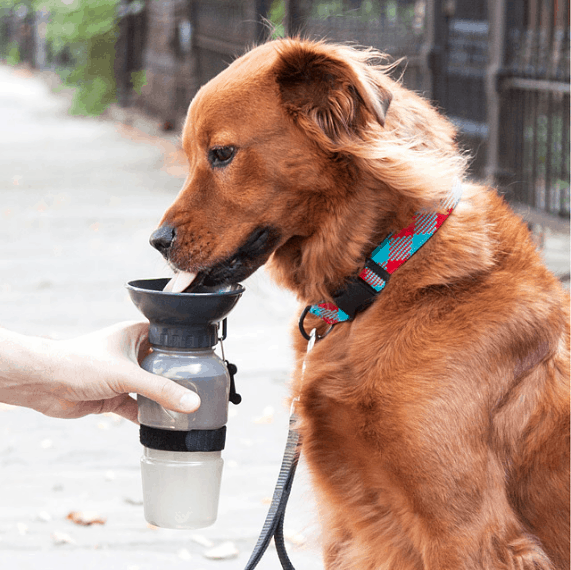 That's it, friends!  The best cat and dog lover gifts I could find. I can't wait to get some of these for my sweet boy Titan!