How to Choose the Right Finishes for Your Home
Last Updated on August 10, 2021
Learn how to choose the right finishes for your home because they DO matter! Think of them as jewelry for your home :)
So often we focus on the BIG updates our home needs, like new flooring, new wall paint, new cabinetry. What often gets a whole lot less attention are the finishes in our home that we have to look at every day, like our door knobs and hinges. And y'all, those things not only matter, they can make a huge impact in your home. That's why there are so many to choose from, like matte black, satin nickel, aged bronze, polished nickel, etc. But choosing the right finishes for your home does not need to be complicated! Read on for tips on how to choose the perfect finishes that will compliment your home's style.
Thank you to Schalge for sponsoring this post.
Tips for Choosing the Right Finishes for Your Home
Tip #1: First, you need to determine what finishes suit your style. If you aren't clearly drawn to certain finishes and need help figuring out what "finish style" is, I really recommend taking Schlage's Style Selector quiz. It's so easy to use and you basically click on the photos you are drawn to and then it magically tells you what finishes are best for your sense of style!
Tip #2: Do not be afraid to mix finishes! If you have satin nickel finishes in your kitchen, that doesn't mean you are limited to that finish throughout your home. We have satin nickel faucets and cabinet hardware in our kitchen, but we also have matte black door hardware on our exterior doors in the kitchen and they complement each other perfectly. It's no secret that we have chosen Schlage for all of our door hardware (you can read about that here, here and here), partly because Schlage's Decorative Collections make it easy to express your individual taste by offering a huge range of styles, from simple and classic to sleek and contemporary. Couple that with tons of different finishes, and there is literally a perfect choice for everyone.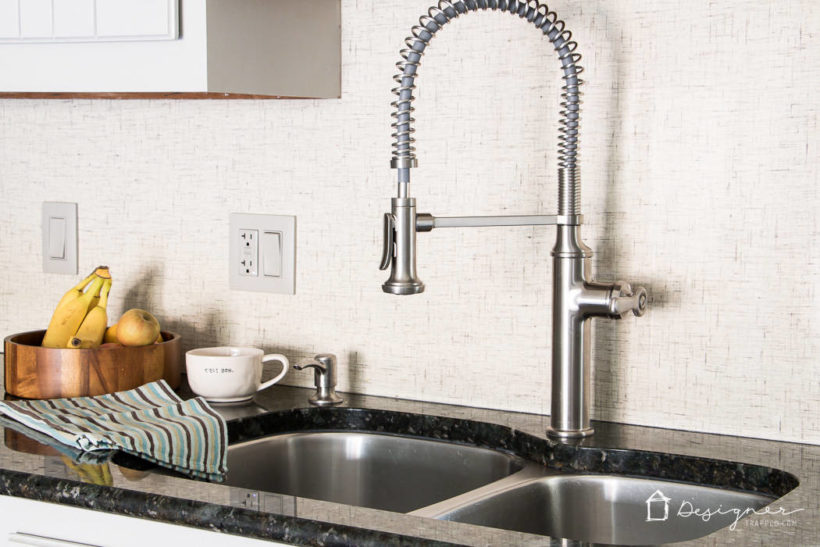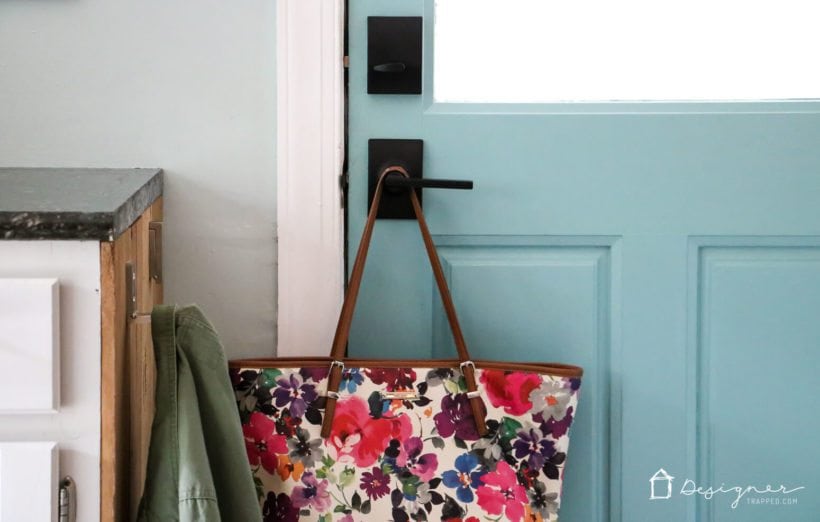 Tip # 3: You can and should mix finishes, but don't go overboard. Aim for between 3 and 4 finishes total throughout your home. Throughout our entire home, we have exactly 4 hardware finishes: satin nickel in our kitchen, matte black on our exterior doors, oil-rubbed bronze on all of our interior doors and a few touches of satin brass in our girls' bathroom and our master bedroom. Those finishes fit our personal style, but Schlage has every finish you can think of to complement your home's unique style and décor.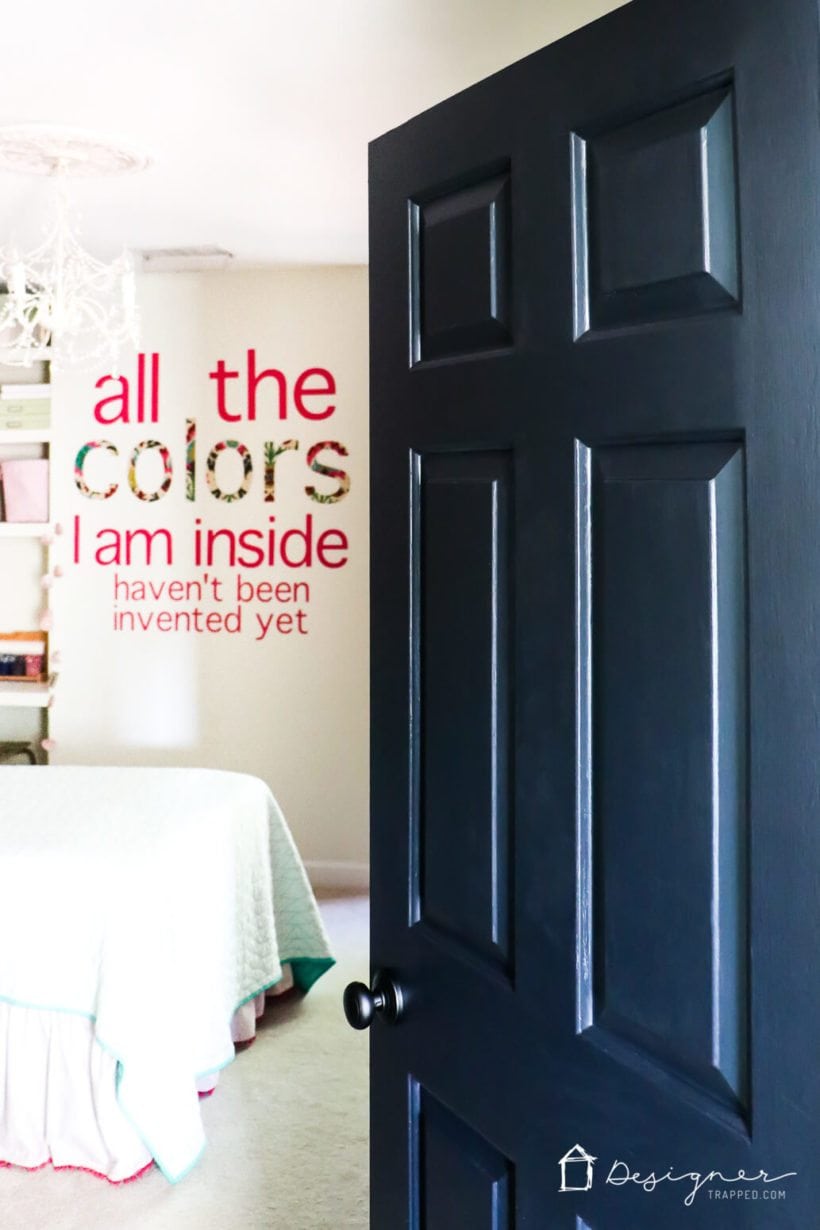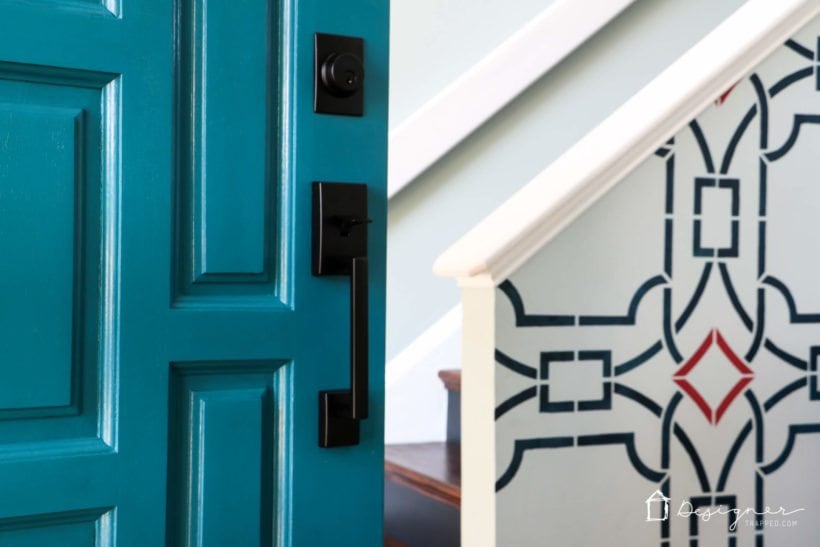 Tip #4: While you should aim for between 3 and 4 finishes in your entire home, I recommend no more than 2 different finishes within a room, particularly when it is small. For example, in our girls' bathroom, we have oil-rubbed bronze and satin brass. Adding a third or fourth finish in that small room would be a bit too chaotic.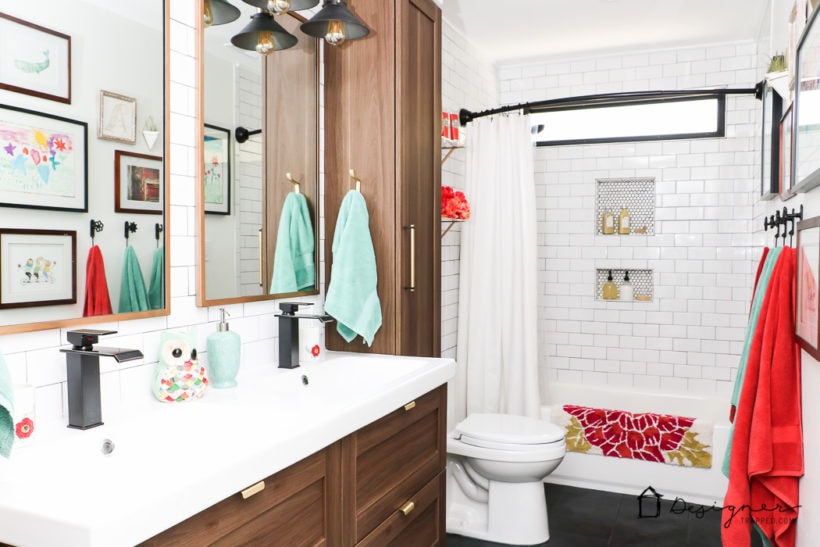 Tip # 5: Don't refrain from updating the finishes in your home because you are paralyzed by the thought of how overwhelming it is. You do not have to replace all of your door knobs and hinges in one day! Trust me, we are still slowly but surely updating all of the hardware in our home and it's going to take a while, because we are also painting all of our interior doors black as we also replace the hardware. Does that mean some of our doors are still white with cheap bass hardware from the 1980s? YEP! But each door we paint and update with new knobs we are a step closer to having them all done.
Just this weekend, I finally had time to update the doors in my home office. This is what I started with.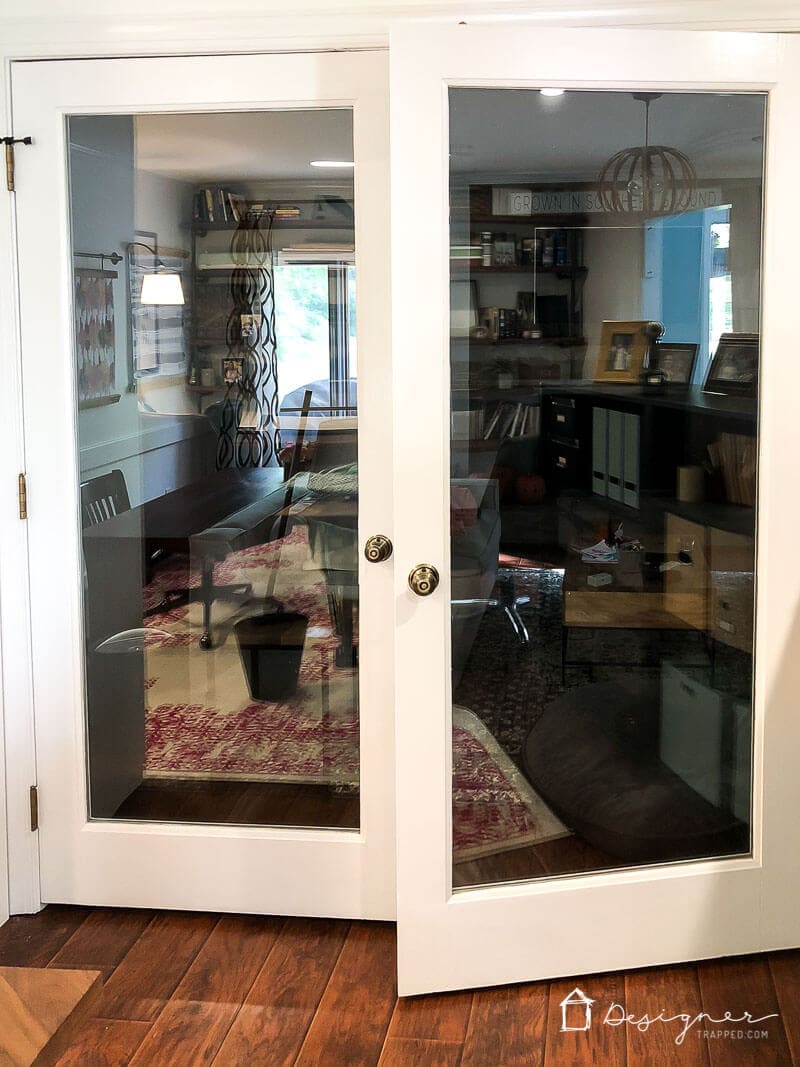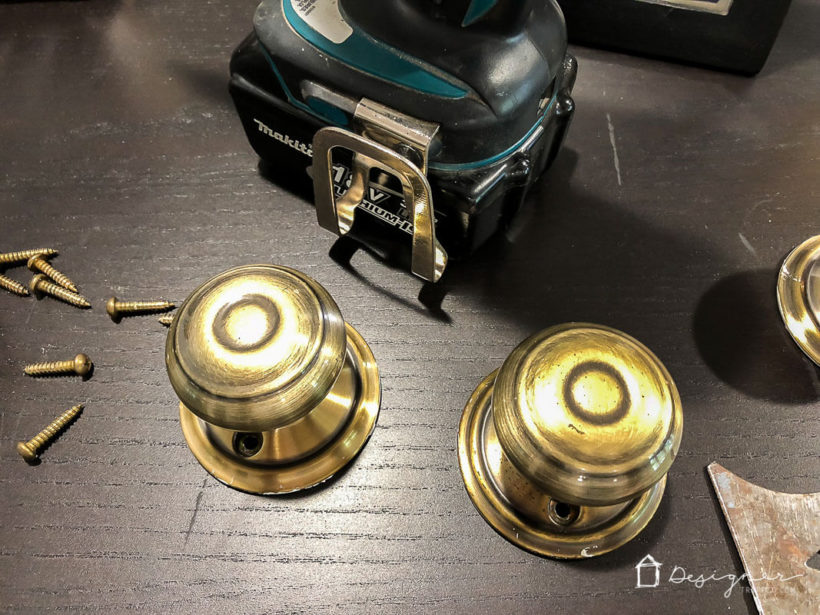 And after just a couple hours of work (painting and installing the new hardware–we used Schlage Latitude levers with Century Trim for my office doors), this is what I have now. WAY more our style!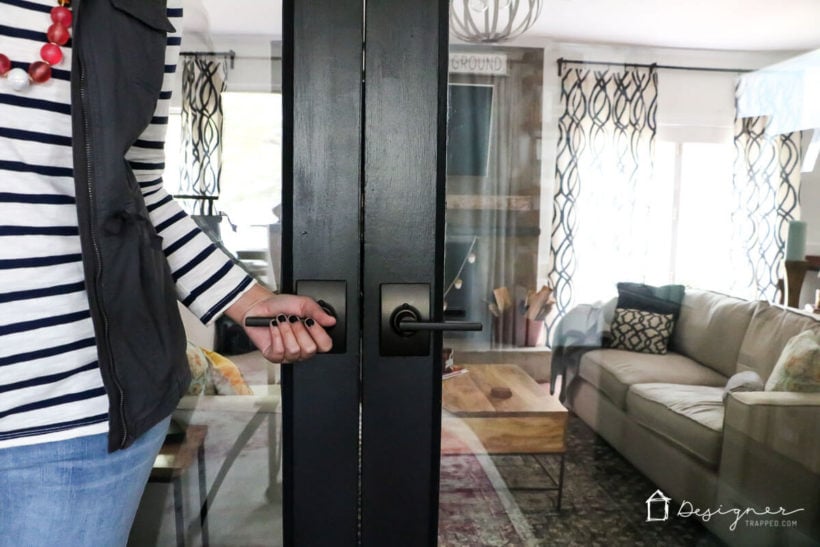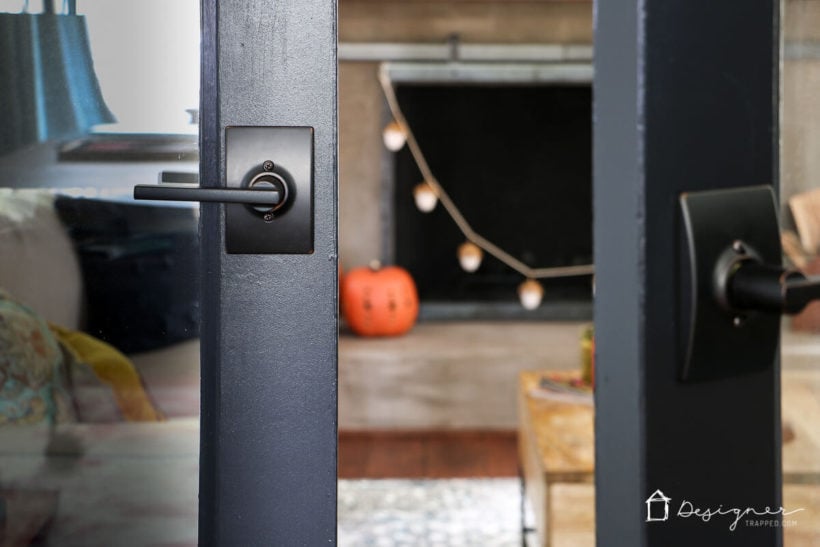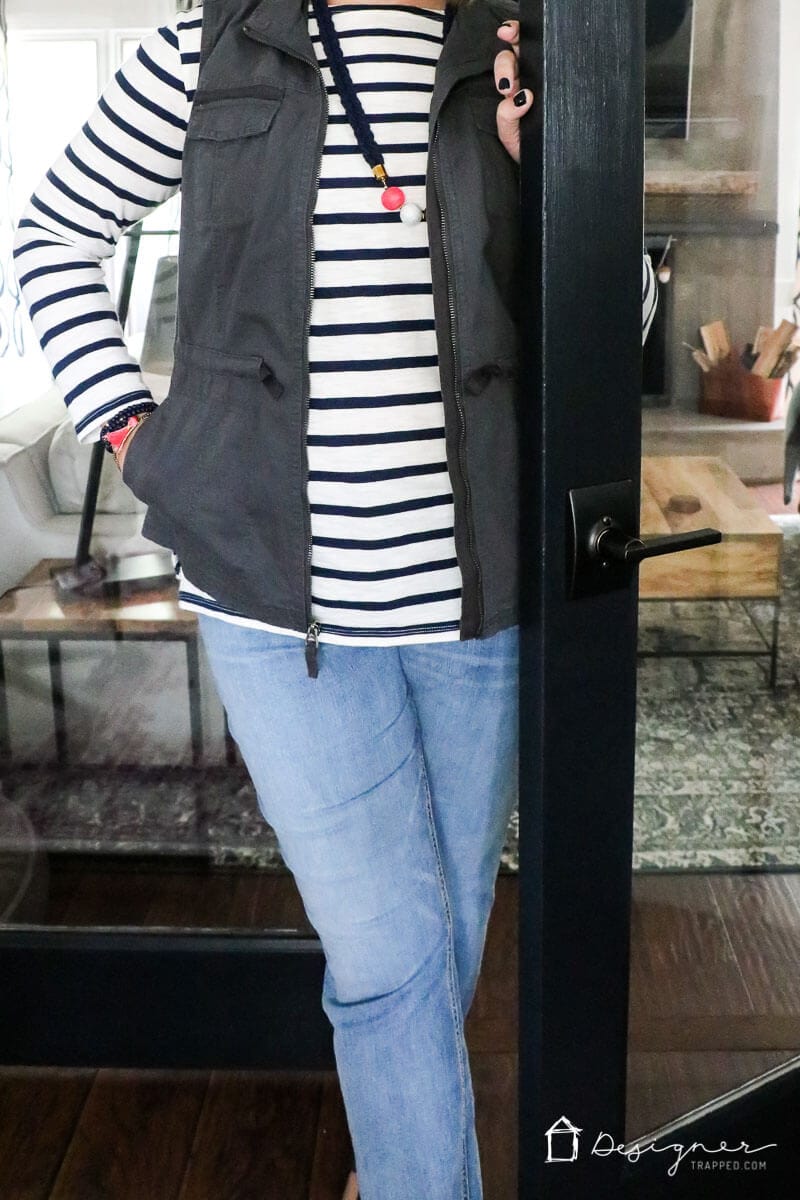 So if you have been neglecting the "jewelry" in your home, it's time to make a change! Just follow the steps above. Easy peasy :)
This is a sponsored conversation written by me on behalf of Schlage. The opinions and text are all mine.
[mv_create 1 11 200 2016 key="1″ type="list" title="Most Popular Projects" thumbnail="<a href=" https designertrapped com wp content uploads diy home decor projects blog jpg a]