Closet Design Ideas: Systems We Actually Use!
Last Updated on September 16, 2022
These closet design ideas will maximize your space and keep you organized! We use (and LOVE) all of these functional and affordable systems.
Get ready for a behind-the-scenes tour of all of our closets! Why? For a few reasons. First, I want to prove to you that amazing closet systems can also be super affordable. Second, I want you to see how simple it can be to organize and maximize the space in your closets. All you need are solid closet design ideas and I am about to show you my favorites!
This post contains some affiliate links for your convenience. Click here to read my full disclosure policy.
My Favorite Closet Ideas
We have been using the IKEA Algot system for years. It's absurdly affordable, functional and I think it looks great as well. We first used it in our guest room closet, which is not a huge closet. That system cost only $145–that's a FRACTION of the price the comparable Elfa System from The Container Store would cost. We were pretty much hooked after that.
We have since installed the Algot system in both Attley's room and Avery's room when we completed their recent room makeovers. They have good-sized walk-in closets, and we spent less than $250 for each of their closet systems.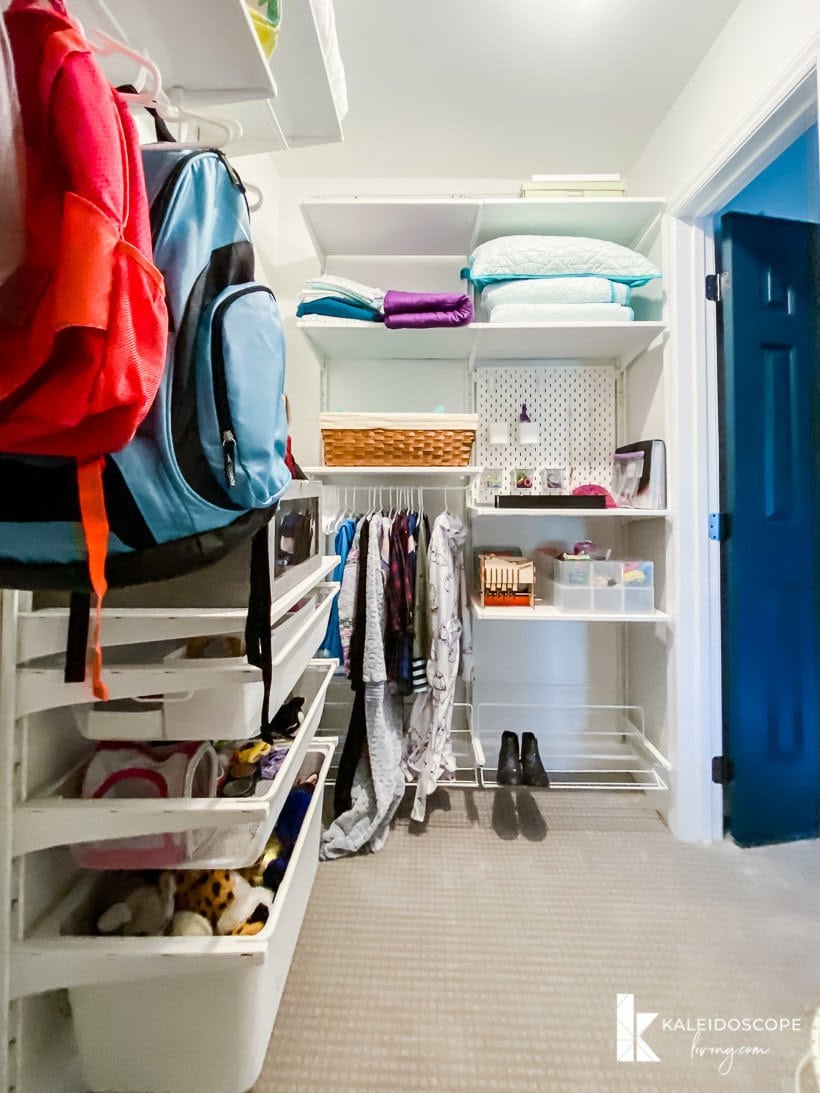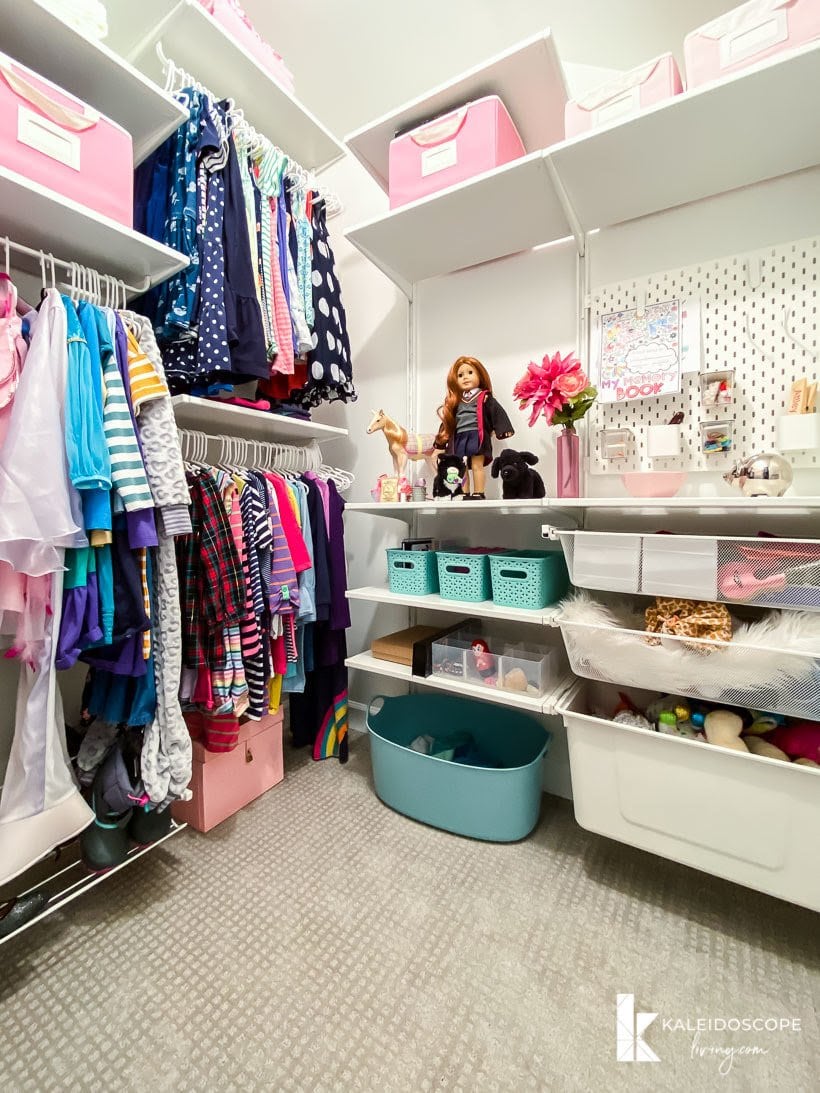 You probably already know that I also installed an entire wall of the Algot system in my home office/craft room. I can't tell you how having all this storage has helped to keep me organized.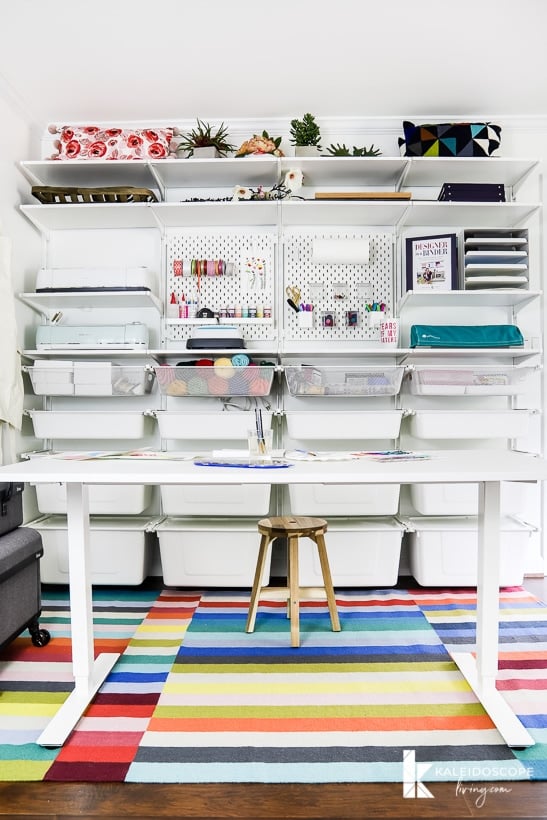 Most recently, we gave our coat closet an overhaul using the Algot system for right around $100. That AMAZING shoe rack is not from IKEA system–you can find it here (it's affordable and we are so, so happy with it).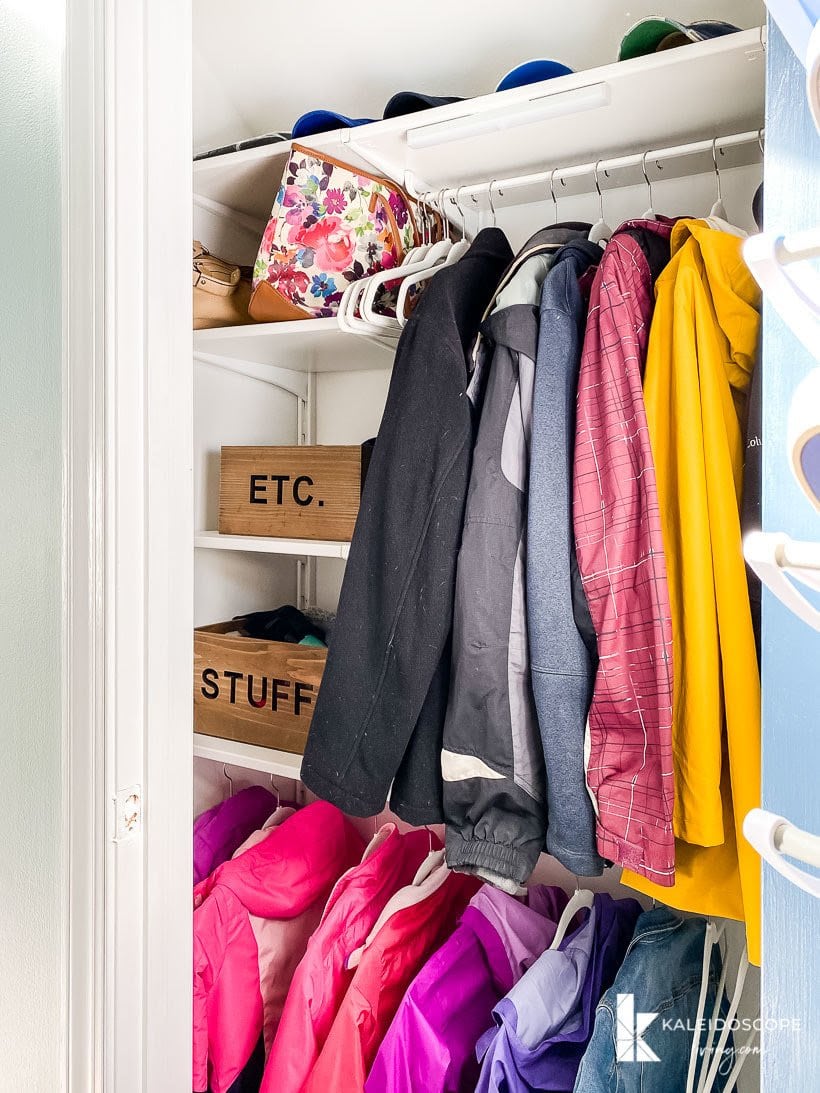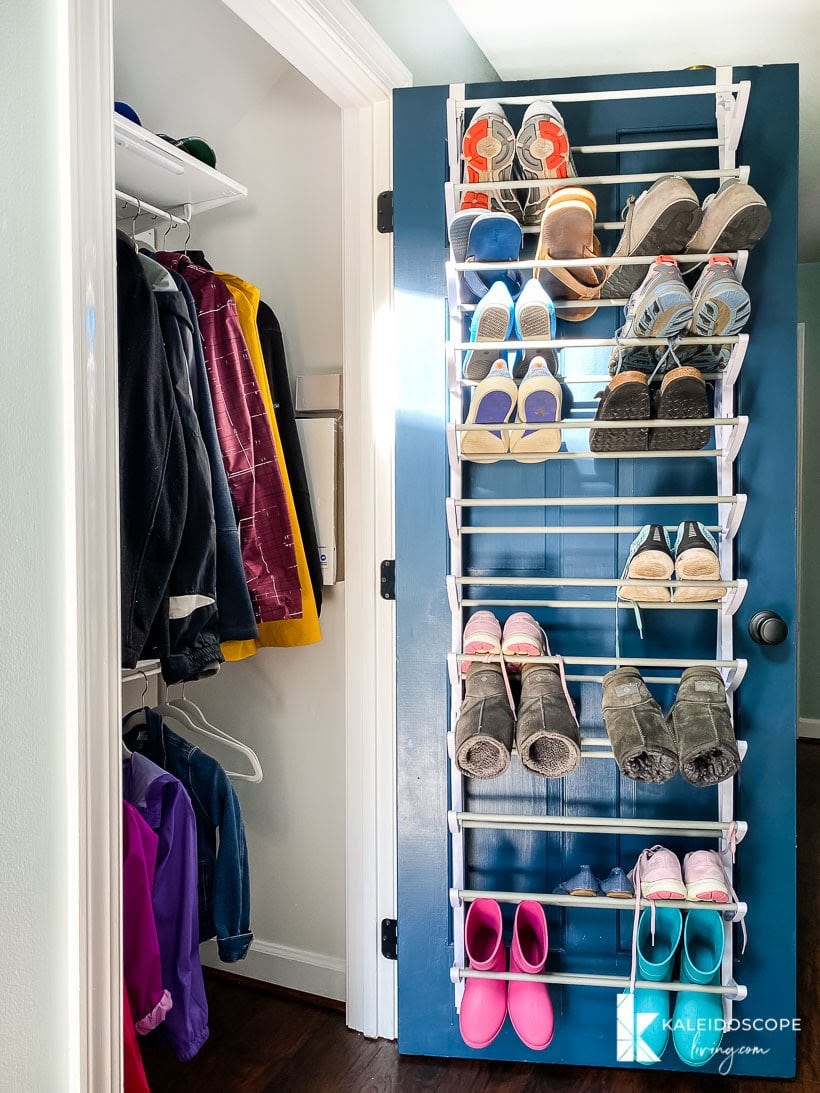 Now, we did install this more expensive closet system in our master closet years ago. We do love it and it does have a more high-end look than the Algot system. But to be perfectly frank, we probably would have installed the Algot system in it and been very happy with it if we had known about it back when we did our master closet. We recently reorganized our master closet since organizing things is helping to keep me sane right now :)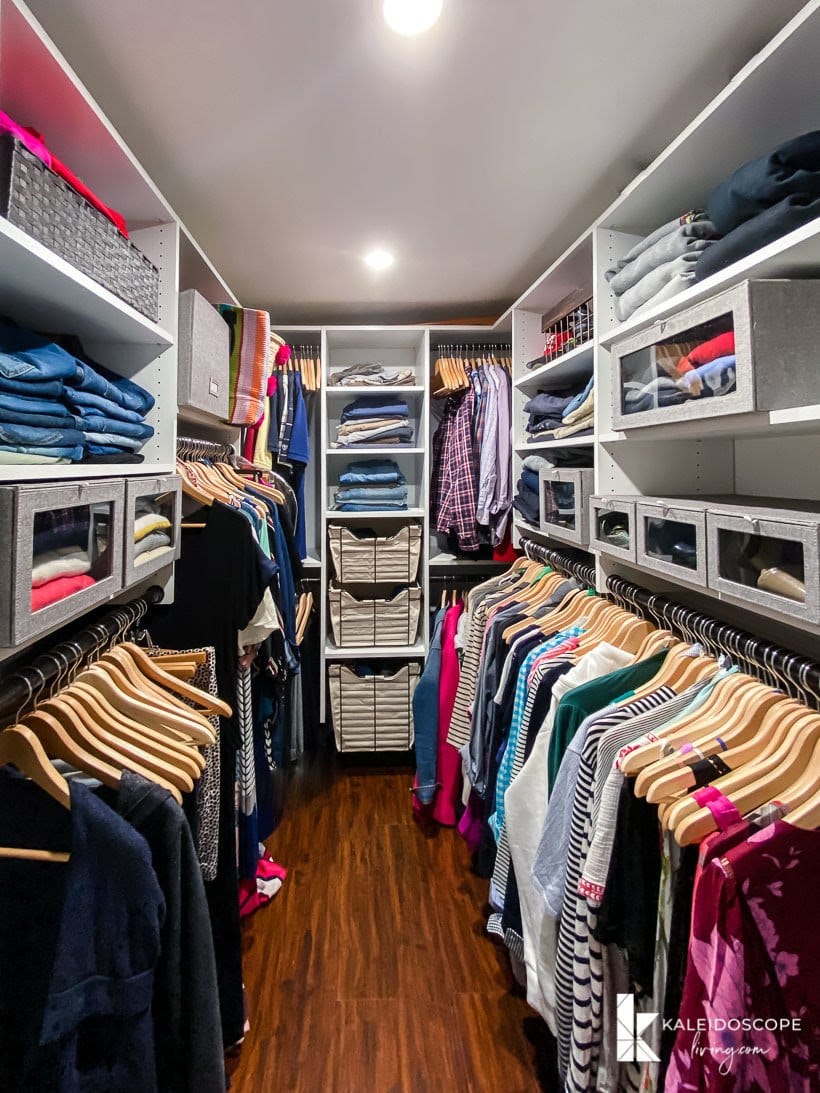 And if you've been around here a while, you know we beautified and organized our linen closet a couple of years ago. We installed beautiful removable wallpaper and added some simple bins. We also added this door organization rack (you've probably already heard how obsessed with these door racks I am–and they are on sale right now)! We used the same system on Attley's closet doors. It holds all of those little girl things that need a spot–bags, hair bows and bands, bracelets and her jacket!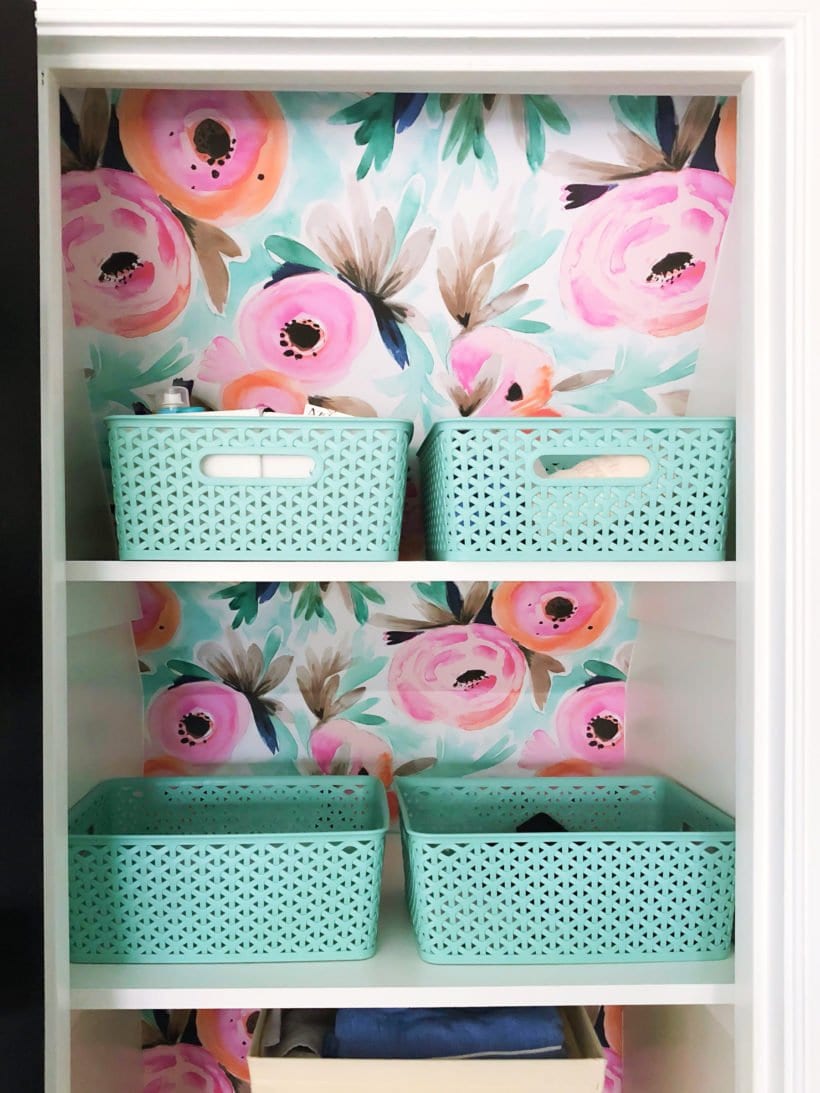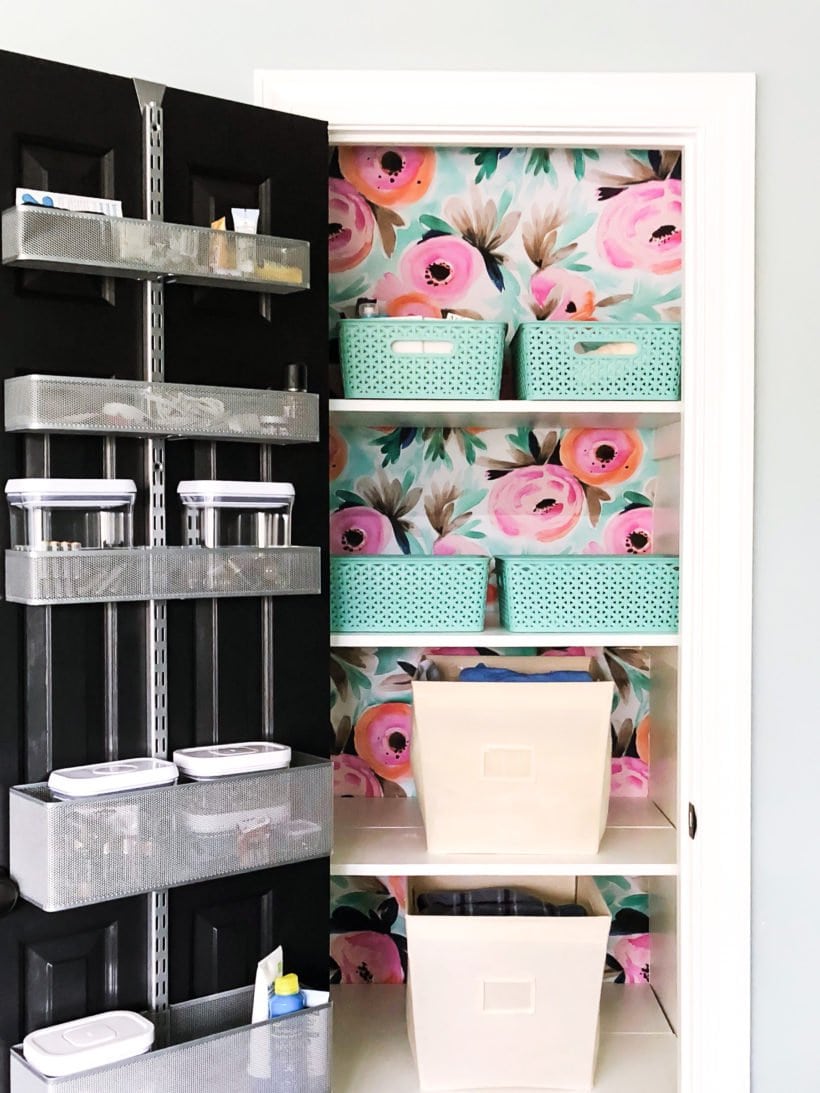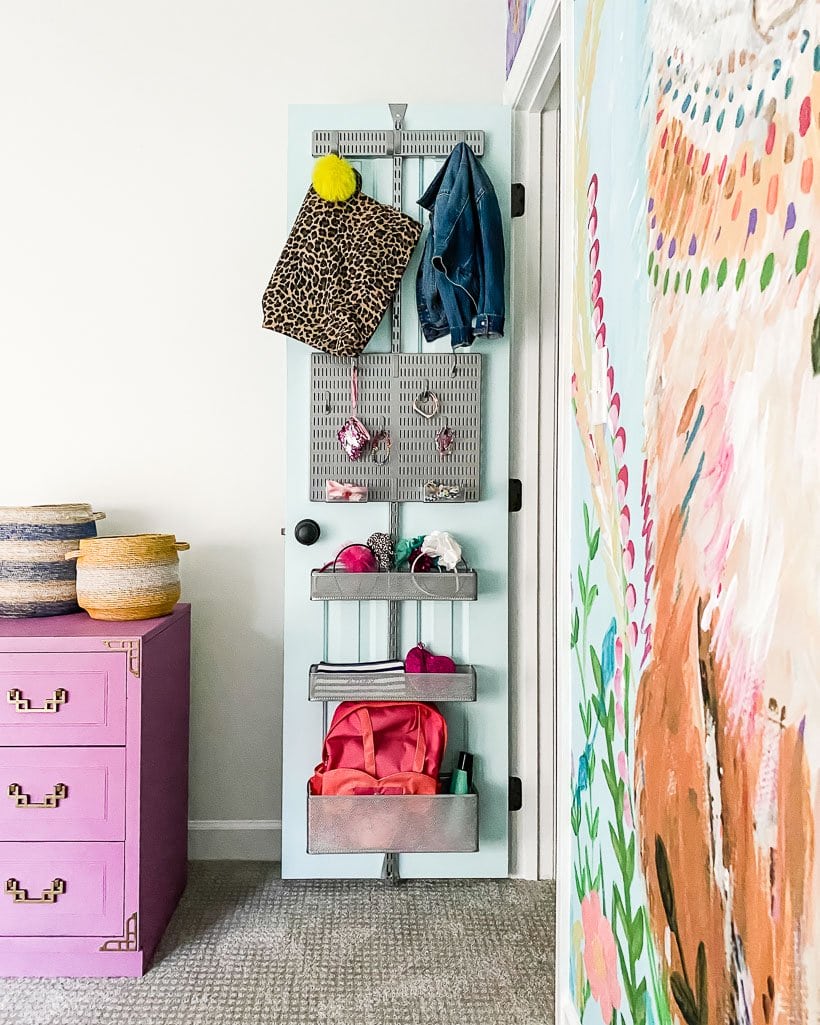 Finding the perfect system can be tricky. These closet design ideas are my favorites! Do you want other great ideas for keeping your closets neat and tidy? Check out 7 Simple Tips for a Pretty and Functional Linen Closet + Inspiring Linen Closets, How to Get Organized: Kids' Drawers and Closets, and Functional and Pretty Small Closet Organization. Having your closets useable will make everyday life easier–no more searching for coats, bandaids, or your favorite jeans! 
Wondering how I approach transforming rooms and spaces in our home? Check out Designer in a Binder®.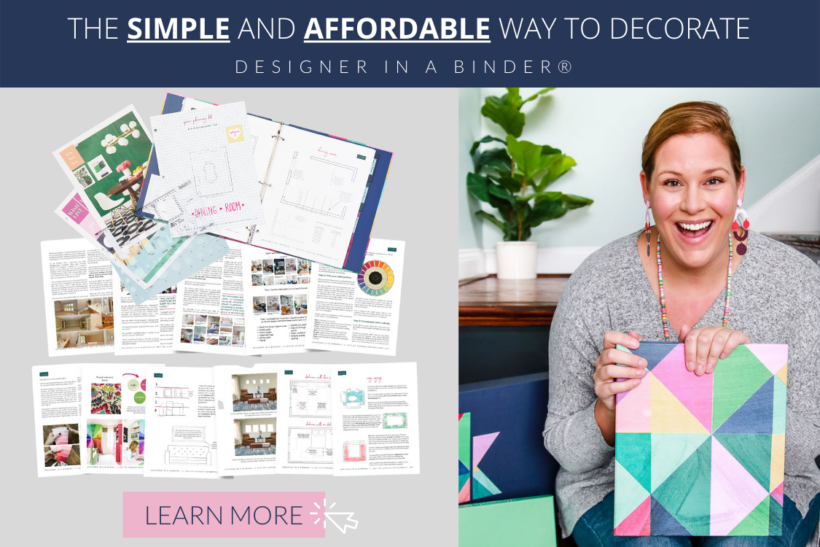 And if you want exclusive content and behind-the-scenes sneak peeks, be sure to subscribe before you head out!