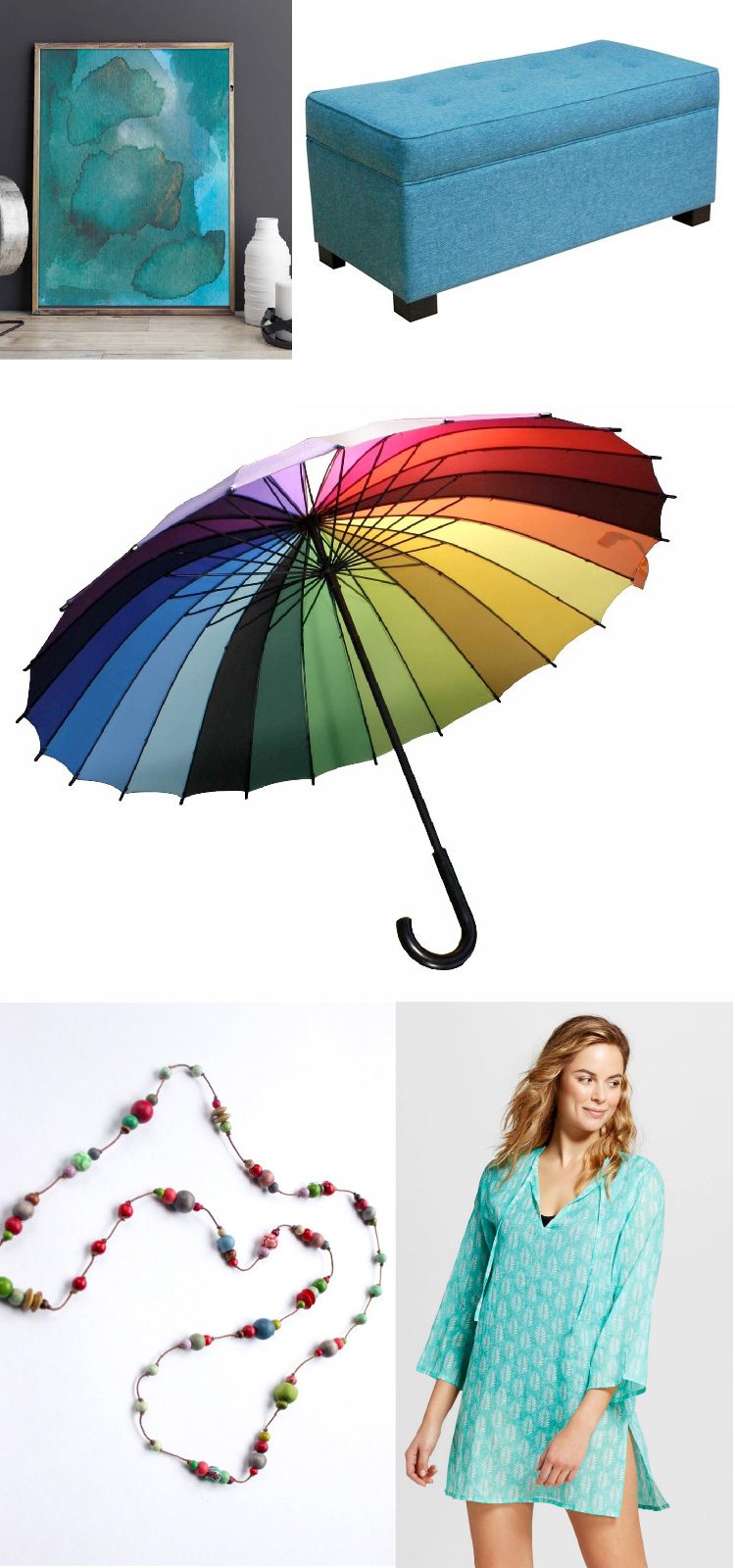 Welcome to the second edition of, "Colorful Catches." On the last Friday of every month, I share colorful items that have made my heart skip a beat and that I think you will love, too.  I've included affiliate links for your shopping convenience :) That means if you click an item you love and make a purchase, I'll get a small percentage of the sale at no additional cost to you, but those commissions help me keep bringing you free content on the blog.  Thanks for your support! You can check out prior editions of Colorful Catches by clicking here.
Teal Storage Bench– I purchased this a few weeks ago to use in our girls' "new" playroom (that is actually part of our family room now) and I'm obsessed with it. The color is so much prettier in person and I can't get over how much storage there is in it. We have been able to fit ALL of our board games in it (see the photo below on the right), plus some puzzles. WIN!
Color Wheel Umbrella- I ran across this umbrella the other day and am 100% obsessed with it. Best of all, I actually need a new umbrella (my only large umbrella got seriously bent) and this is going to be my replacement. I don't even think I'll mind walking in the rain with this beauty!
Modern Abstract Watercolor– Isn't this piece GORGEOUS?! I may be incorporating it into my new home office soon ;) You'll have to wait and see.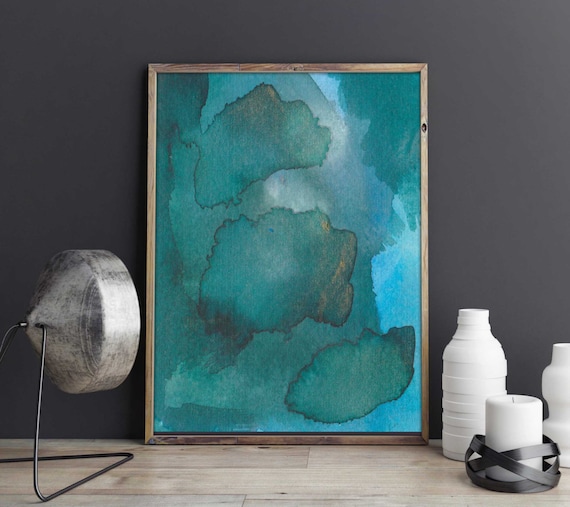 Wooden Bead Necklace– This extra long wooden bead necklace is full of colorful. It's definitely calling my name! I love that you can wear it as a long strand or loop it twice for a shorter necklace.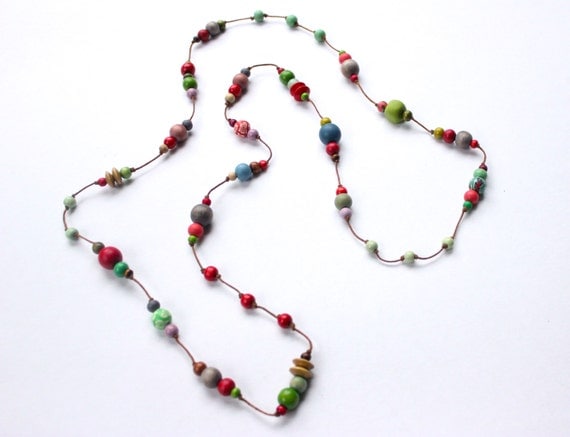 Swimsuit Coverup– I'm more than a little ready for our neighborhood pool to open on Memorial Day! My old coverups are worn out, so I've been on the prowl for a new one and love this bright and happy number!
That's it! I hope you enjoyed getting a glimpse into my color-loving brain by seeing the things I fell head-over-heels in love with this month!  And I hope you are feeling inspired by all the color and beauty! Now go add a little color to your world :)

[go_portfolio id="affordable_decor"]