The listeners have spoken! Check out the top five Colorful Conversation podcast episodes–some might surprise you. Listen and learn something, have a laugh, and be more thoughtful about creating a home you love with these fan favorites.
The listeners have spoken! We have pulled together our top 5 episodes and they are all epic. Every time we sit down at the mics we work hard to bring you really valuable information on decor, interior design, and loving your home, with a lot of funny stories thrown in for good measure. We are so proud of the podcast and love doing it. But what we love even more is the feedback we have gotten from y'all about what you love, how you can relate and questions you have. We appreciate each and every listen and download! Check out our top five listener favorites below.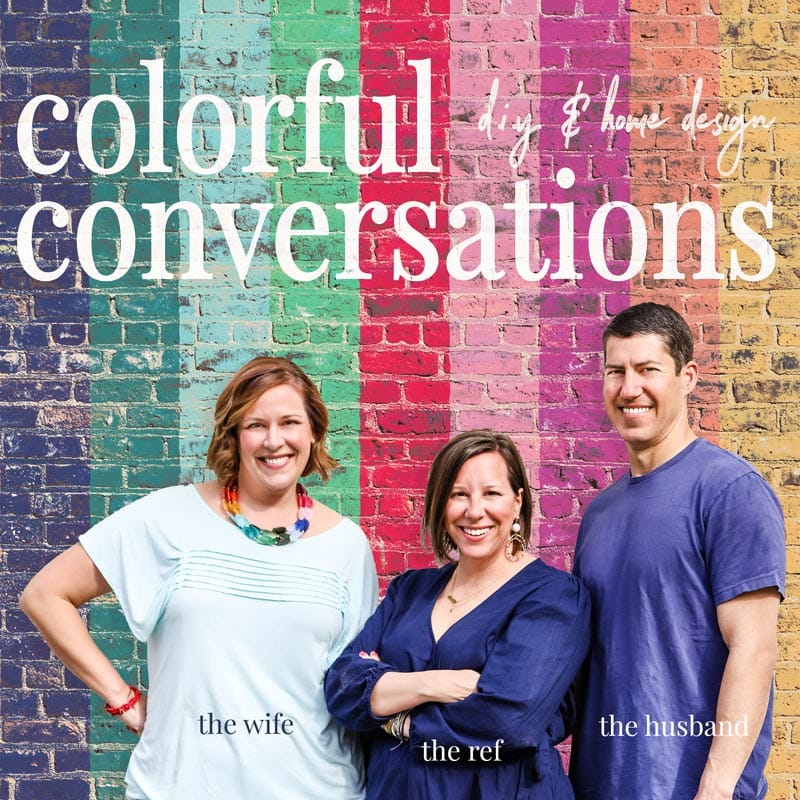 The Top 5 Colorful Conversations Episodes
Which episode is your favorite? I love the IKEA episode because the next best thing to shopping at IKEA is talking about it. Make sure you subscribe to Colorful Conversations wherever you like to listen to your podcasts. Then you will know every time a new episode drops. We don't want you to miss any!
Get Social With Us
We want to see which episodes you love! Tag us on IG at @tasha.kaleidoscope and tell us! Also, tag us in pics or screenshot your episode and tell us what you are doing while you listen. You might even get a mystery surprise if you do ;) We love seeing those and try to share them as often as possible. Make sure you are following on Instagram so you can follow along with my stories and see all the behind the scenes action. I talk about ALL the things (not just home decor and DIY!) and it is very fun. I also do lots of podcast research for upcoming topics and would love your feedback! So come hang out with us!
Want to go back to the beginning and listen to all of the episodes? Check them out below!