DIY Christmas Card Display
Last Updated on March 3, 2022
Hey friends! Are you starting to receive lots of lovely Christmas and holiday cards? We are! I love, love, love receiving lots of cards from our friends and loved ones and they are always so beautiful, I feel compelled to display them somewhere other than our refrigerator. You may recall that I made a holder for them last year, which you can see here. But I just didn't feel like it was special enough. So, I revamped it a bit this year and am here to show you how to make a beautiful DIY Christmas Card Display that is sooooo easy and cute! This post contains some affiliate links for your convenience. Click here to read my full disclosure policy.
DIY Christmas Card Display Tutorial
Materials Needed:
Steps:
1) Cut your sheet of plywood in half lengthwise, so that the finished it is 1 x 4 feet.
2) Paint your wood with the Amy Howard One Step Paint. Mine required two coats only because the wood was stained to begin with. Bear in mind that a little bit of this paint goes a LONG way and it dries quickly.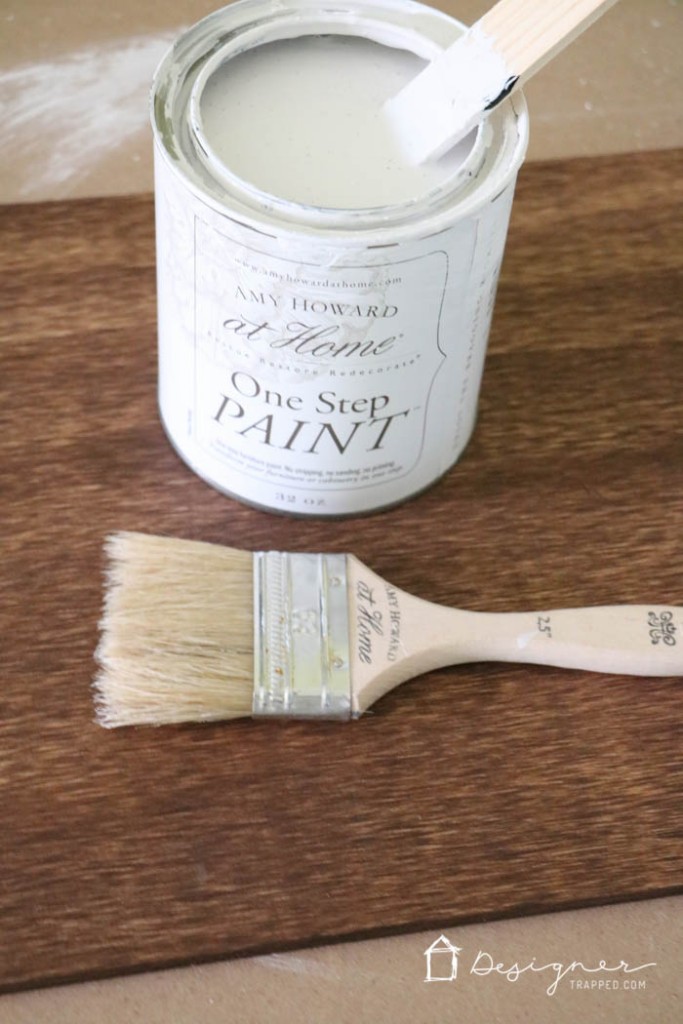 3) Design and cut your text out using your cutting machine software. I have a Silhouette CAMEO, so I used Silhouette Studio. Just be sure to cut the wreath detail separately after you switch your vinyl :) Then "weed" your design.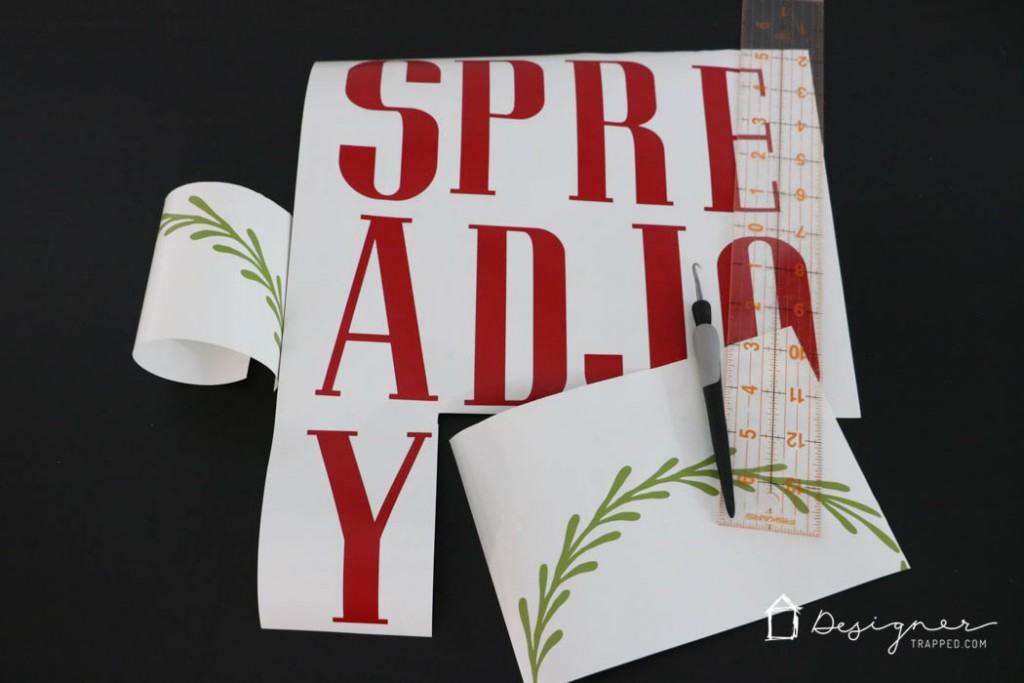 4) Apply your vinyl design to your wood board. I applied them by hand, as opposed to using transfer paper, but it's totally up to you!
5) Apply a coat of Amy Howard Light Antique Wax. After the wax becomes tacky, apply a coat of Amy Howard Dark Antique Wax.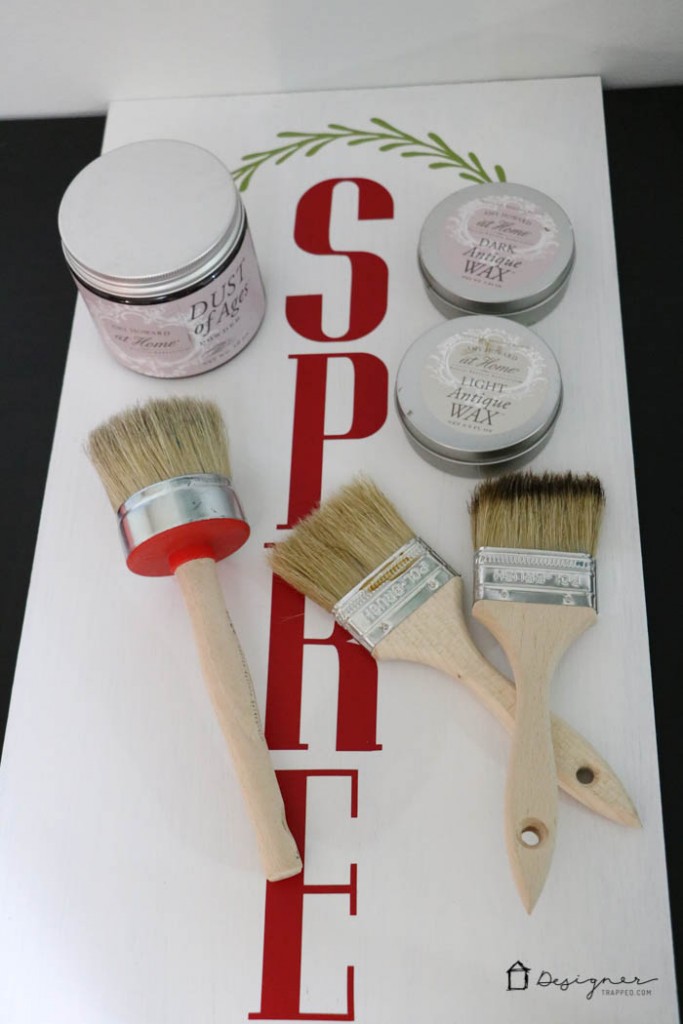 You can check out the video below to see how to apply the waxes.

7) After your dark wax becomes tacky, apply the Dust of Ages. Simply brush it on and then buff it off. It adds a whole new layer of depth and character. I LOVE this stuff. Here is a close-up to give you an idea of how the waxes and Dust of Ages will give your piece just the right touch of age and character.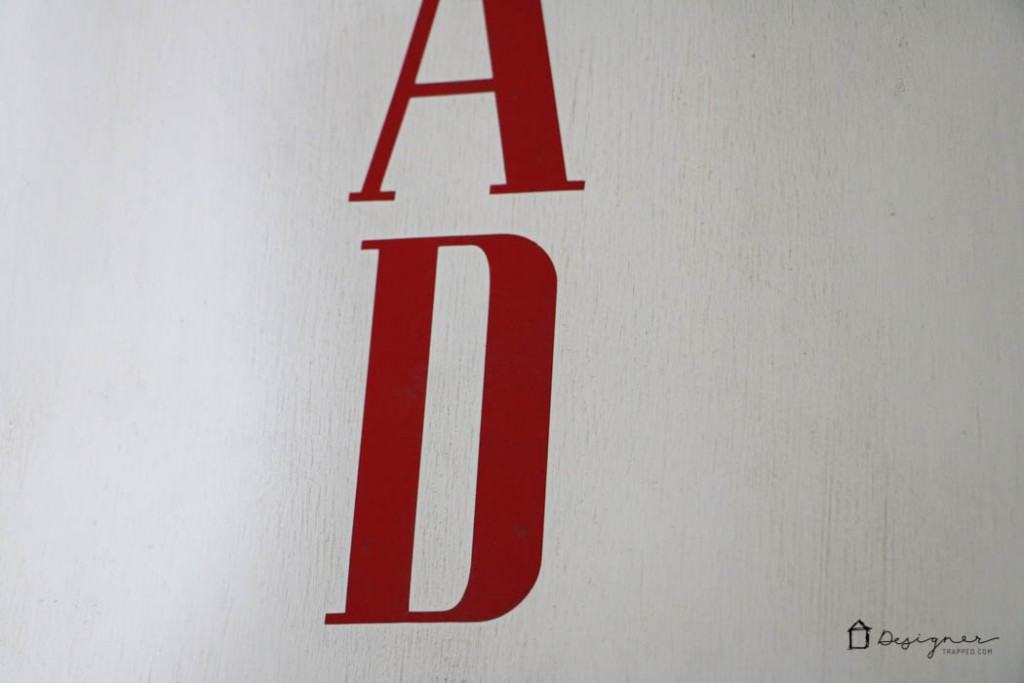 8) Clip your clothes pins on and put this baby to use! I am so in love with how it turned out! It has pride of place on our fireplace :)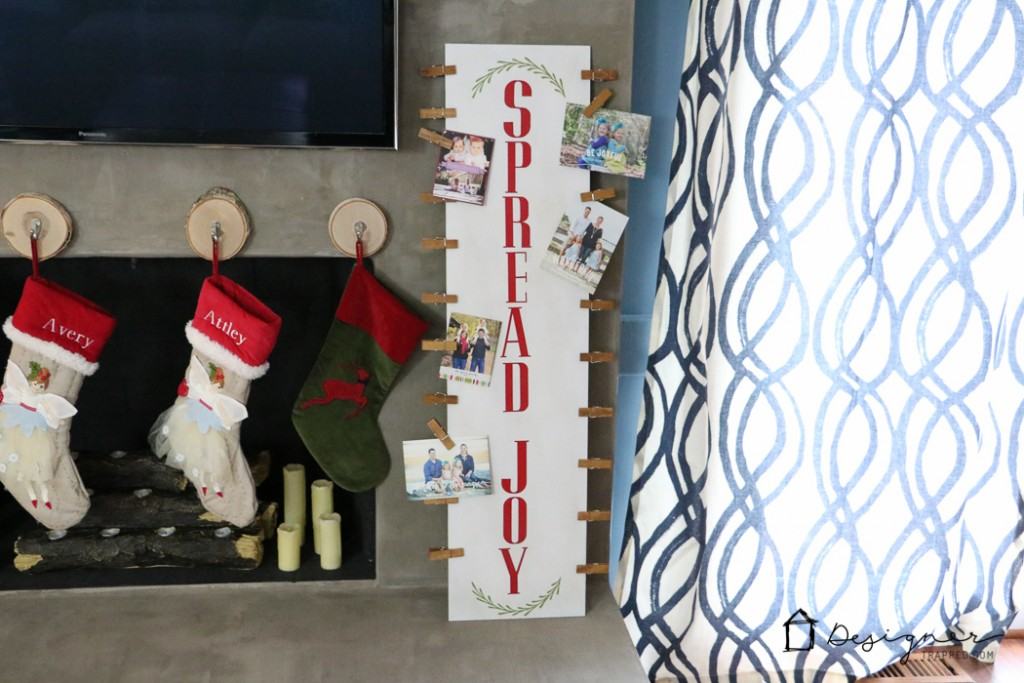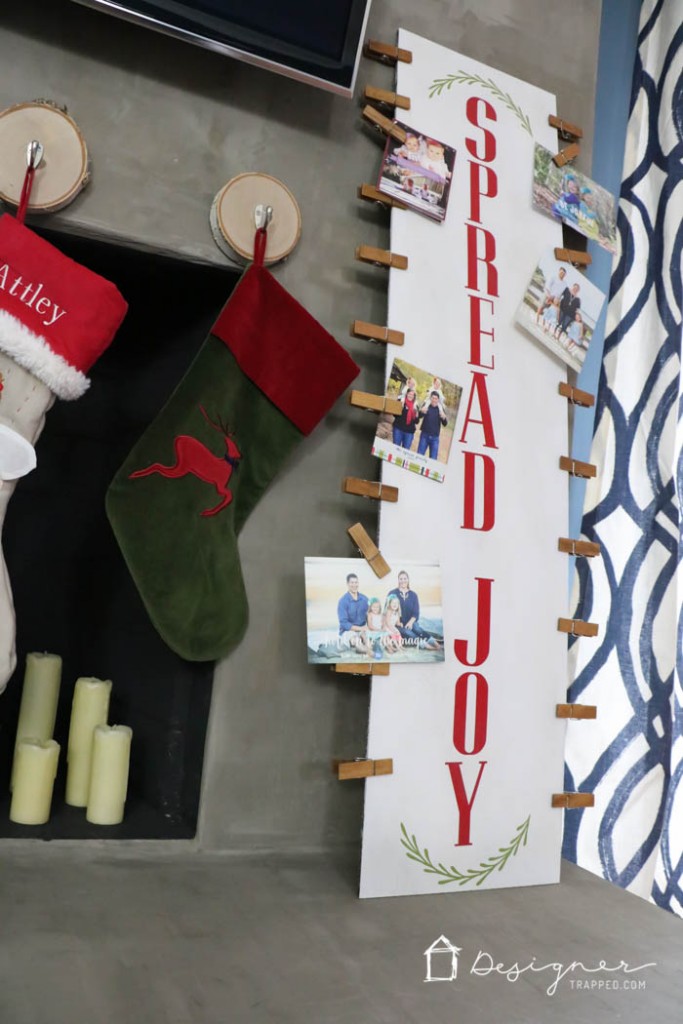 If you love this DIY Christmas card display idea, be sure to pin it so you can refer back to it later :)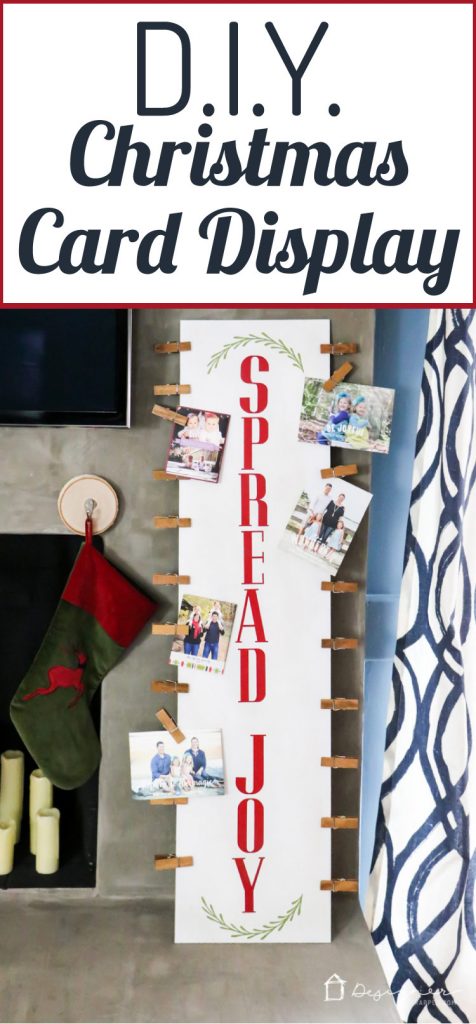 And be sure to check out some of my other DIY Christmas projects below :) See you back here soon!
​​
[mv_create 1 11 200 2016 key="1″ type="list" title="Most Popular Projects" thumbnail="</span><a href=" https designertrapped com wp content uploads diy home decor projects blog jpg target="_blank" a span]​
​