Y'all, Fall is just around the corner (yay!) so now is a good time to think about refreshing and renovating your family or living room since you'll be spending more time inside as the temperatures drop. So, I rounded-up some of the most awesome DIY decorating ideas for your living or family room from my blogger friends who are epically talented. We've teamed up to bring you the DIY Housewives series. Each month we are going to be sharing some of our best DIY projects that are sure to inspire you to DIY your own home. This month we are sharing our very DIY decorating ideas that we have used in our own living/family rooms. We hope you will be inspired by them all!
I know A LOT of people who have fireplaces that just "aren't them" or that they think are flat out ugly but don't know exactly how to go about transforming them. Well, guess what? I had both sentiments about the fireplace in our house when we moved in almost 4 years ago. But now it features one of my favorite DIY decorating ideas of all time and we came up with the DIY idea ll on our own!
We made this amazing DIY sliding fireplace screen from a pile of steel bars and hardware cloth. Just goes to show that some of the best DIY decorating ideas are born when you can't find a fireplace screen you like in any stores :) It's amazing what a little imagination and elbow grease can accomplish.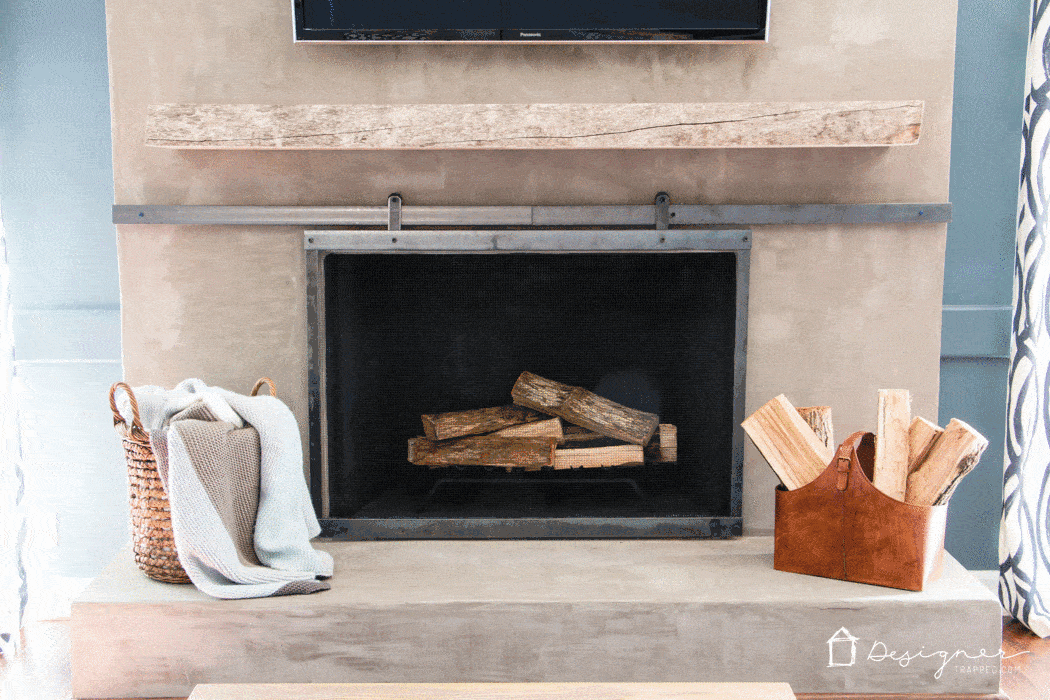 To really understand what a transformation our fireplace is, let me show you what it looked like when we moved in. Yep. It definitely wasn't our style.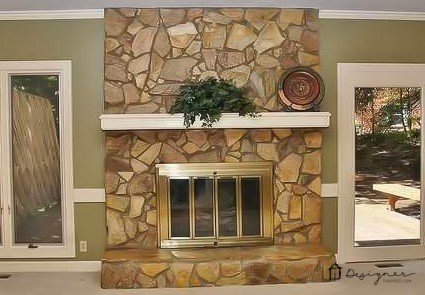 We started the transformation by removing the permanently damaged stone (someone had polyurethaned it) and created a smooth concrete finish that I had been dreaming of. It cost only $100 to do create the concrete fireplace–you can see that tutorial here.
We loved the concrete look, but we still wanted to add a little something to make it feel a bit cozier, so this spring we added this solid walnut mantel, a hand-painted sign from my favorite sign artisan and our DIY fireplace screen. And now it feels perfect. You can check out the full tutorial for our fireplace screen by clicking here.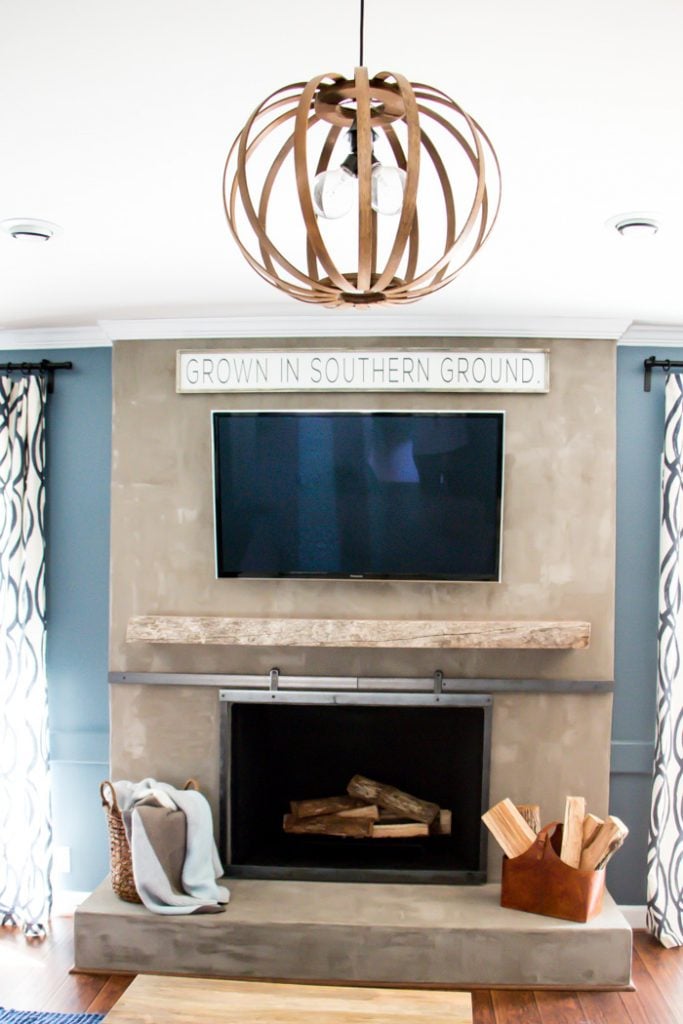 Now, check out the 10 other amazing DIY decorating ideas for your living/family room from my fellow DIY Housewives! Just scroll a bit further to see the thumbnail images of their awesome DIY decorating ideas and click on any image to be taken to full details of their projects.
12 DIY Decorating Ideas for Living or Family Room
​
​