Hello. So happy to be back again for another contributor post with Designer Trapped in a Lawyer's Body! Today I am going to show you my DIY drum light makeover. If you haven't seen me around here before, I'm Jen, and I blog at Fresh Crush.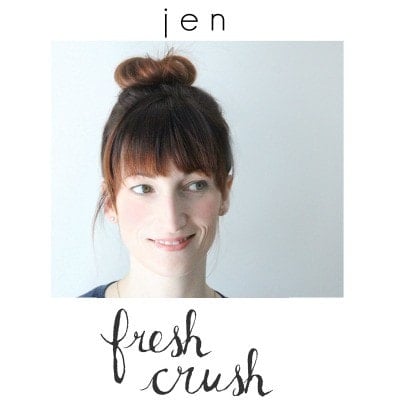 DIY Drum Light Makeover
Today I just had to share the most incredible find from my local Habitat for Humanity. A giant drum shade, pendant fixture for just 8 dollars. Yep, 8.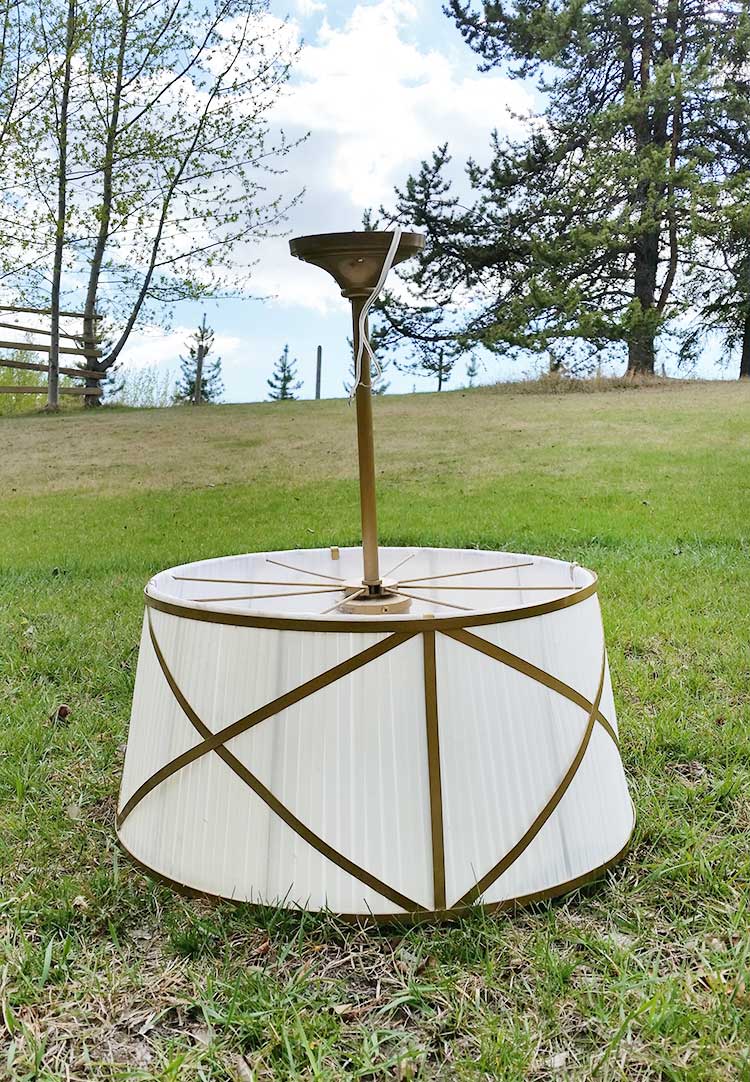 She was brass and a little worn, but all in all, pretty good shape.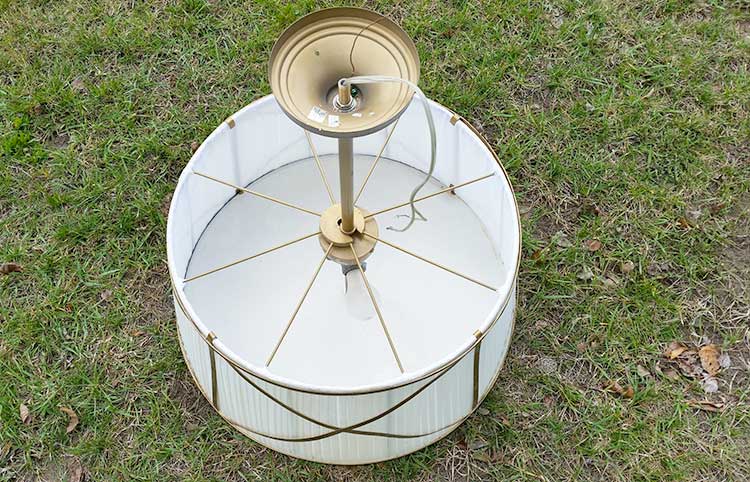 The pieces came apart pretty easily. A few clips and twists and I had it apart and ready for some black spray paint. I used Rust-oleum, suitable for metal projects.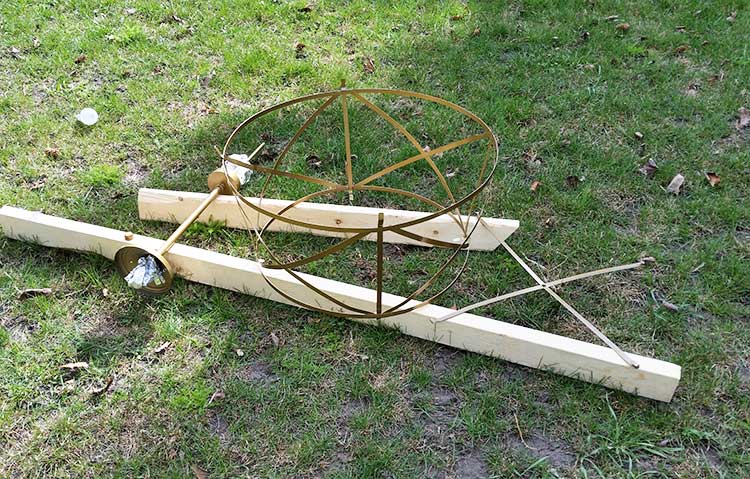 The entire metal frame got a slick of black paint.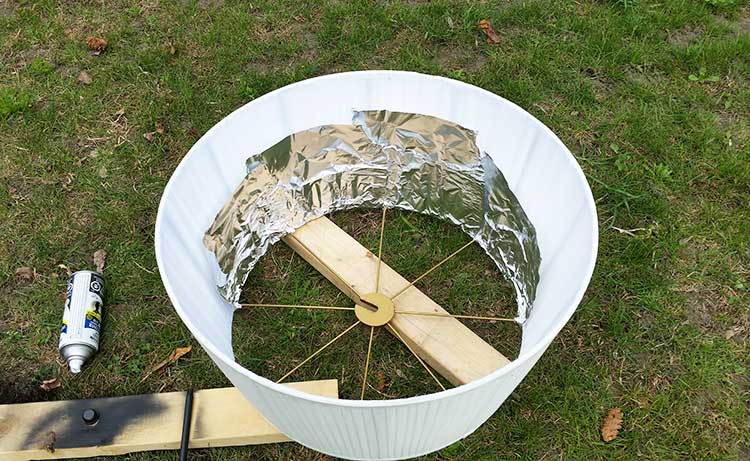 I wanted to save the white outer shade, as it was still in good shape, so I used my handy tin foil trick to protect the fabric, and easily spray in and around the spokes and connectors on the exposed metal shade frame.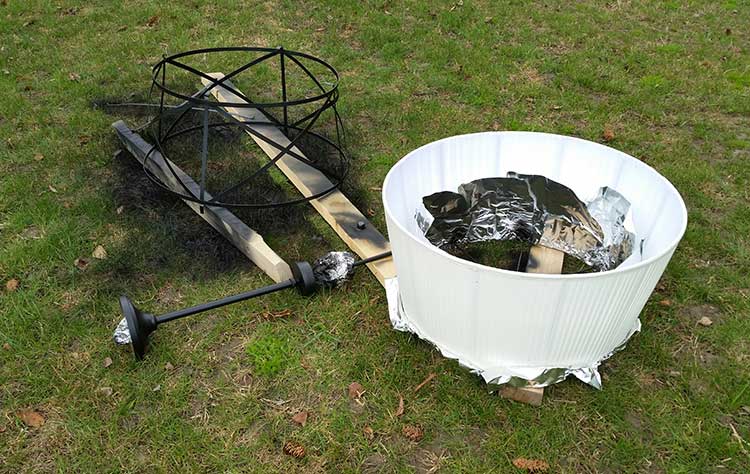 Less than one can of spray paint did the job!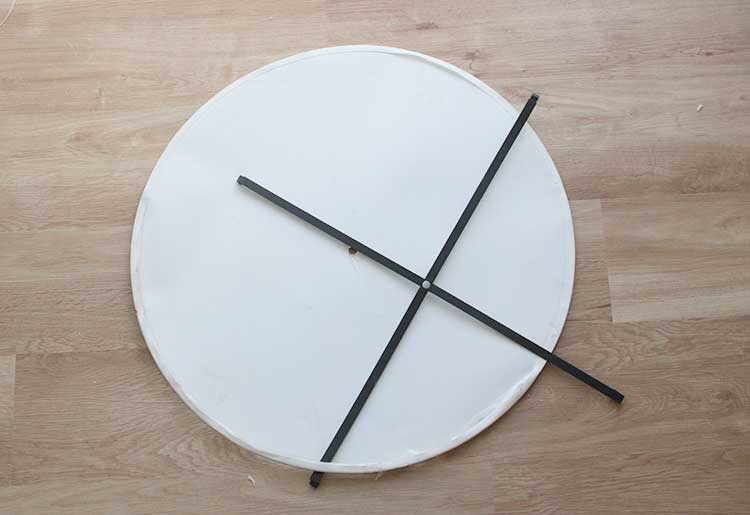 Next, I needed to update the bottom shade cover. It was ripped and stained, but I had an idea!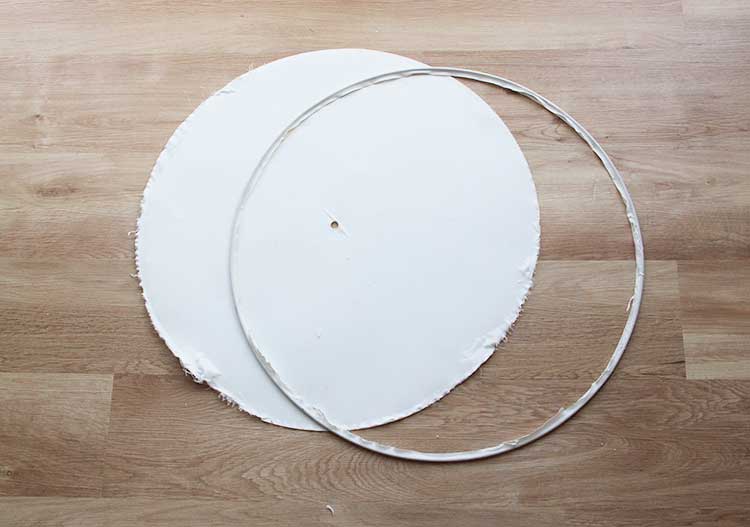 I ripped the shade away from the metal ring holding it in place.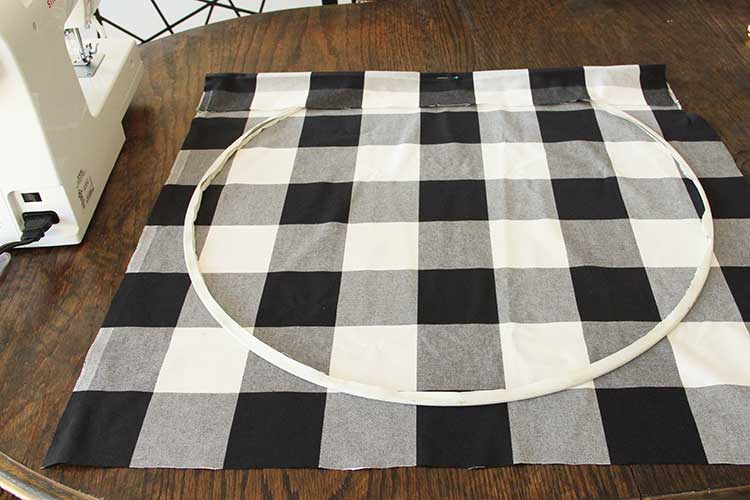 Then I used that ring as my guide to attach new fabric. My favourite new buffalo check fabric. I found this one at Ikea and it is the largest pattern I could find, at about 3″ wide for each square. Nice and chunky!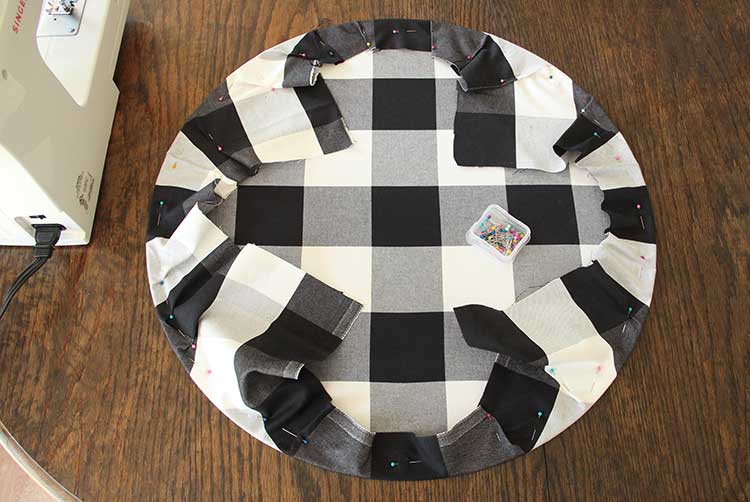 I simply pinned along the ring, pulling it snug and keeping the fabric aligned all the way, and then took the whole thing over to my sewing machine.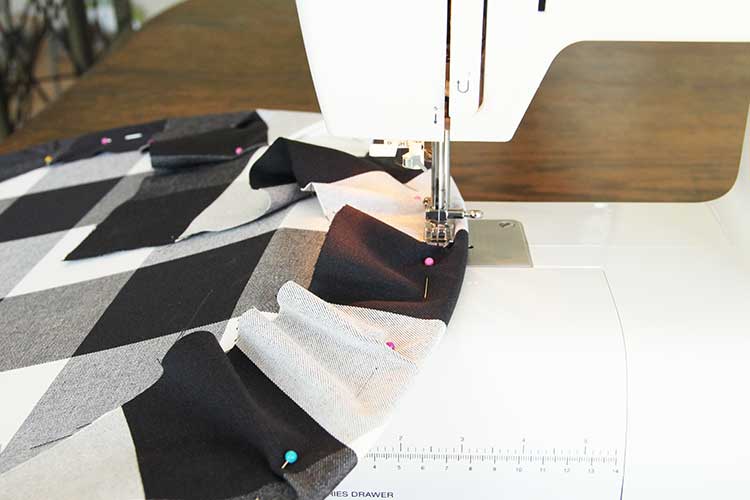 I popped the ring under the zipper foot, and sewed along the ring, using it as my spacing guide.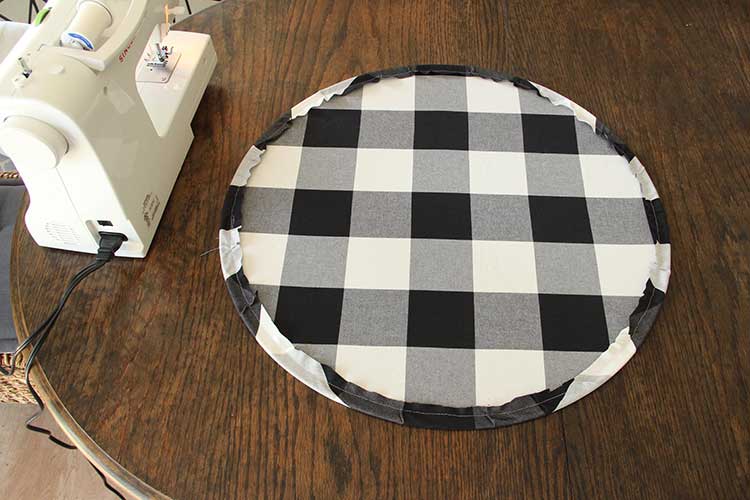 I trimmed away the excess fabric when I was done, and she was ready to go!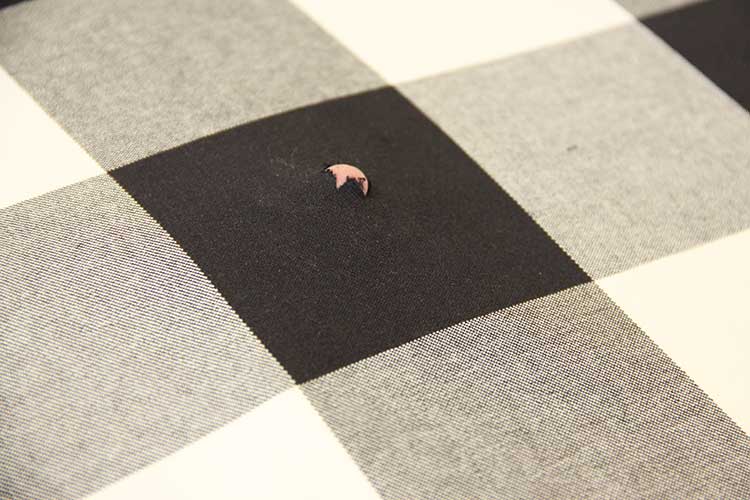 I used my scissors to create a small hole to slip it back onto the threaded end of the post, on my light fixture.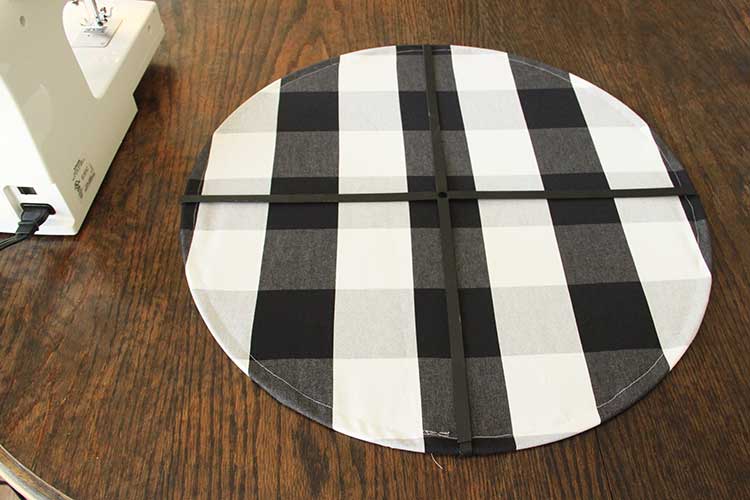 I popped the metal ring frame back on, and it was ready to be hung into place.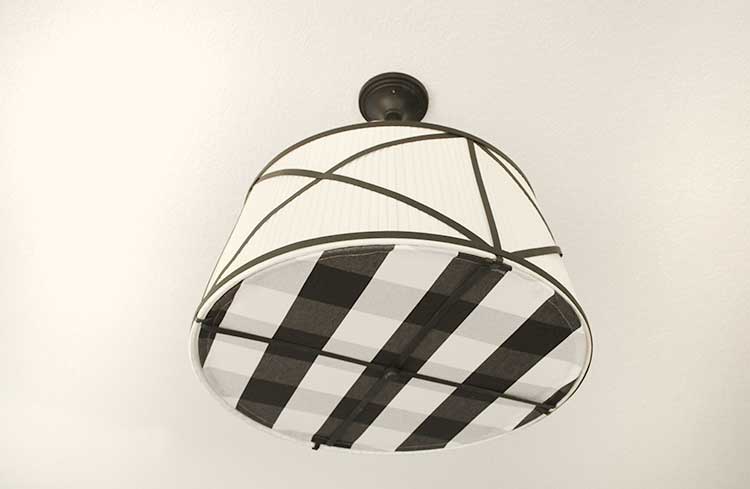 The view during supper-time is that great buffalo check fabric.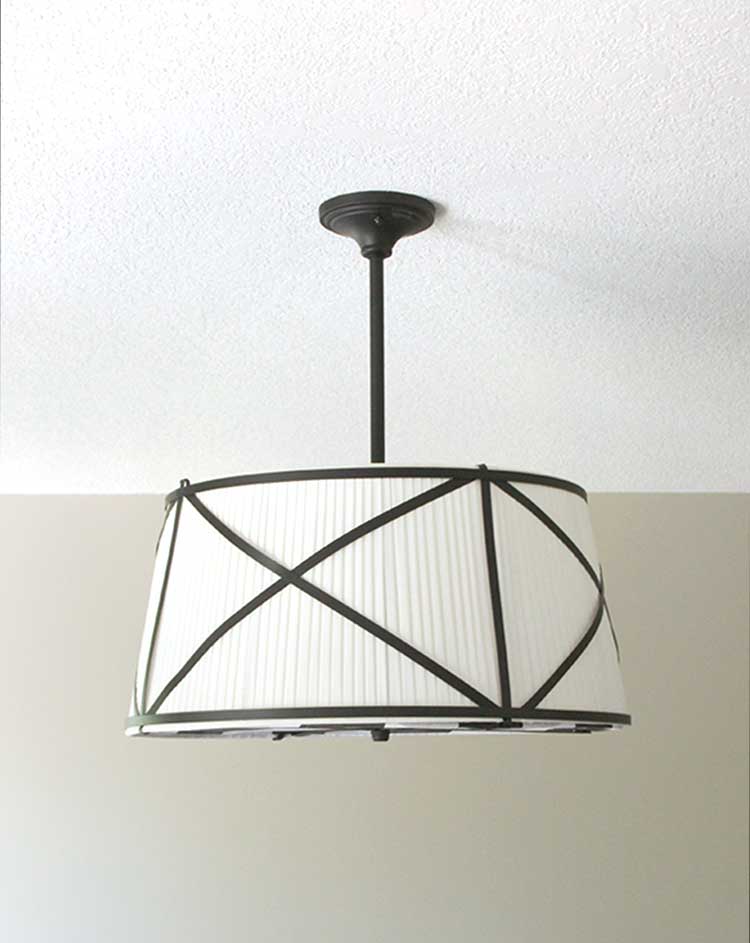 And, from the side you see that pretty metal drum shade.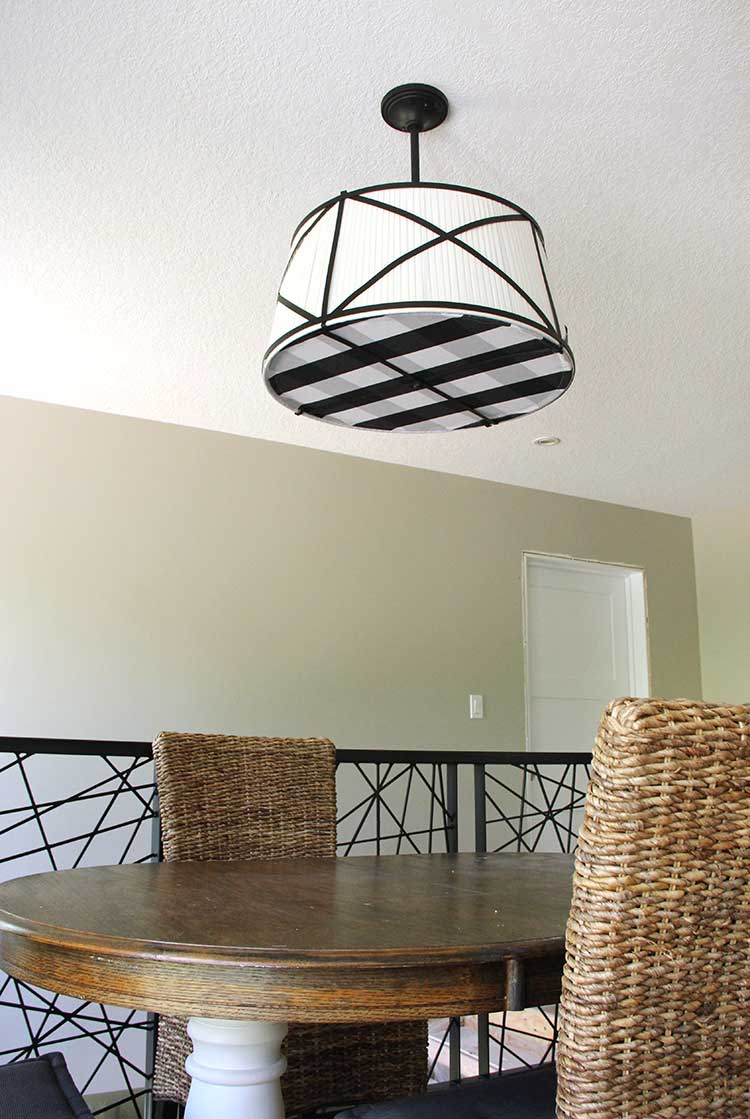 Here's a fun fact: We just moved home after a long four months away (we renovated big time!) and the super awesome Designer Trapped readers are getting the first glimpse inside the new digs (sans finishing touches, like trim on the doors). Not even the Fresh Crush readers have seen this view yet! If you liked this project, you might also enjoy:
[mv_create 1 11 200 2016 key="1″ type="list" title="Most Popular Projects" thumbnail="<a href=" https designertrapped com wp content uploads diy home decor projects blog jpg a]