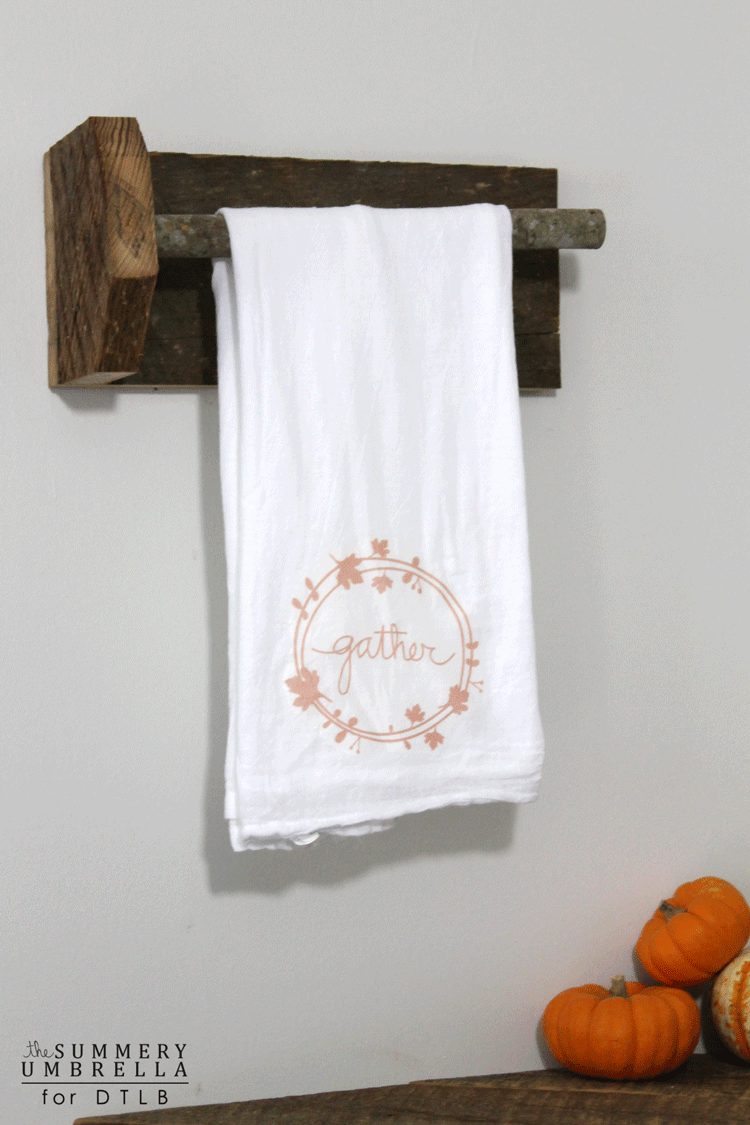 Hello Designer Trapped readers! I'm LZ from The Summery Umbrella, and I'm so excited to share with you this incredibly easy tutorial for making your very own DIY Gather Tea Towel. I am a huge fan of creating my own home decor items, and definitely enjoy adding my own twist of individuality to each piece.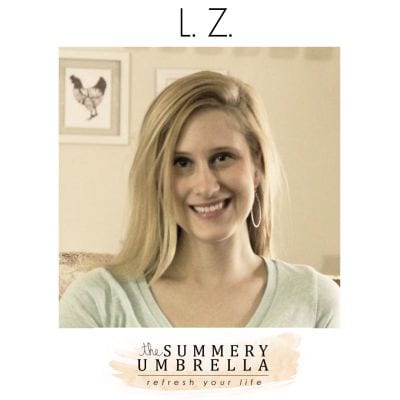 For today's project I will be sharing one of my own designs that you will be able to print out to make your own tea towels too. I've already set up everything for you so all you will need to do is purchase a few items, and you'll be good to go! So, let's get started. This post contains some affiliate links for your convenience. Click here to read my full disclosure policy.
DIY Gather Tea Towel
Materials
Tools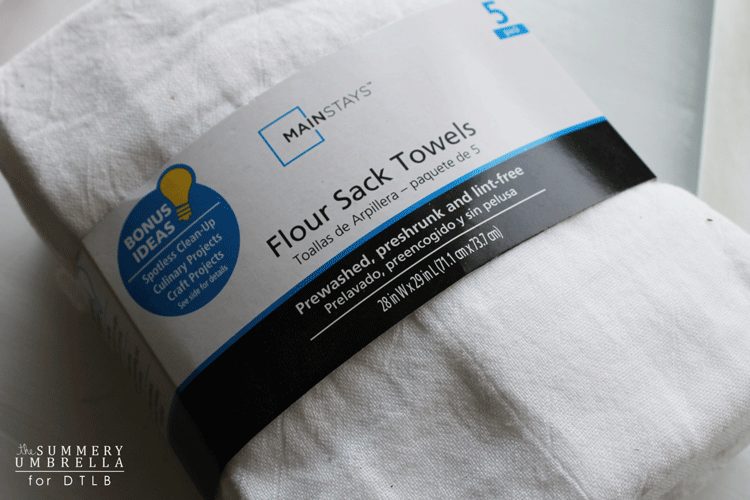 Steps
1.) First things first, print out this design on your printer with the fabric transfer paper. I highly suggest that you change the settings on your printer under media and quality (or something similar depending on your particular printer) to a photo matte paper. This will ensure that the design comes out as clean and detailed as possible.
2.) Next, unfold your towel unto a surface that you can be ironed on. For example, remove any dirt, paint, etc that could be on your surface and potentially get on your towel.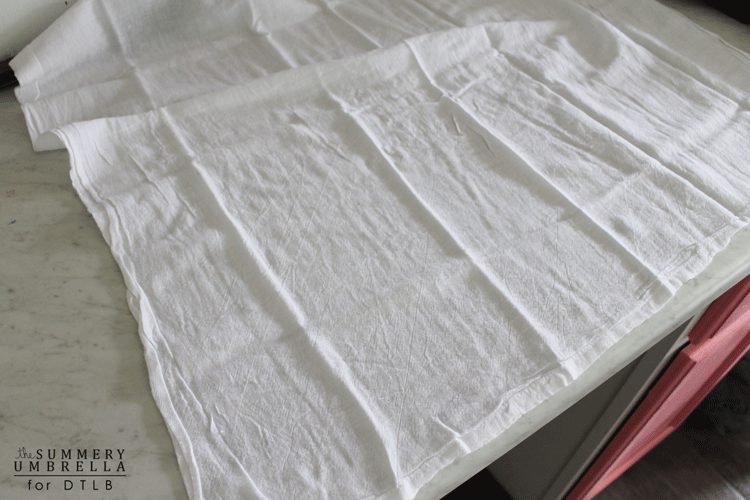 3.) Cut around your design as much as possible (see below image), and then add a wash cloth, pillow case, or similar item underneath the location you plan on ironing your design.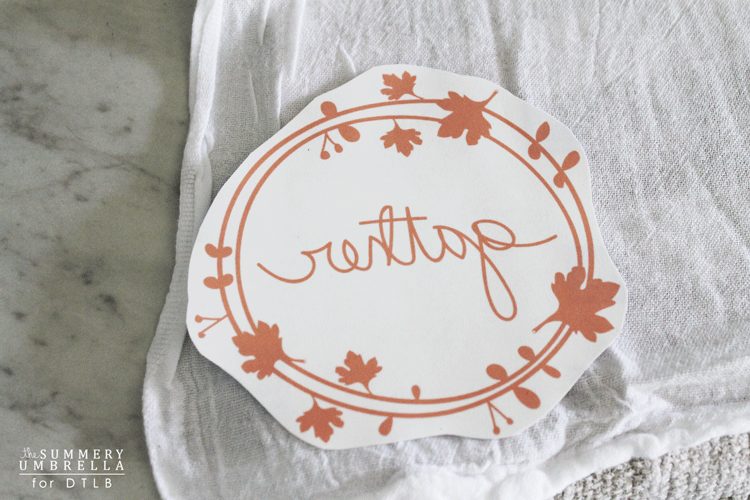 4.) Flip your design over and iron this baby on! Since this design is small you will only need to iron it for approximately 45 seconds.
TIP: For the first 20 seconds apply a lot of pressure onto your design running the iron left to right at a moderate pace. For the final 25 seconds slowly iron your design in every direction to ensure an even application.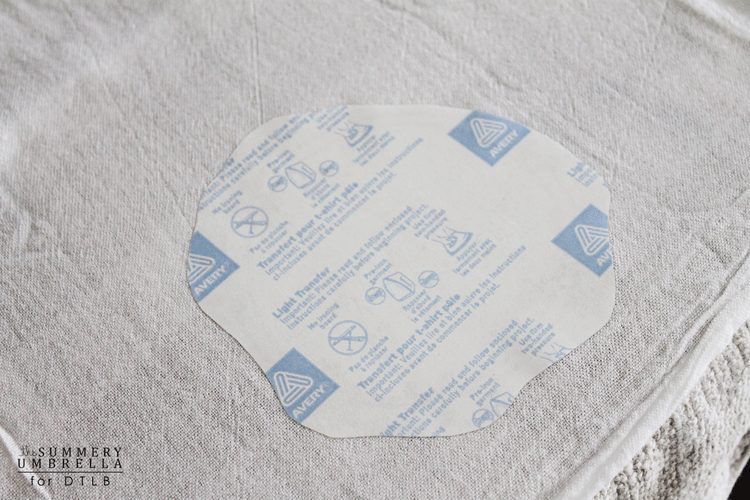 5.) After you have completed your 45 seconds allow your design to cool for a few minutes prior to removing the paper backing.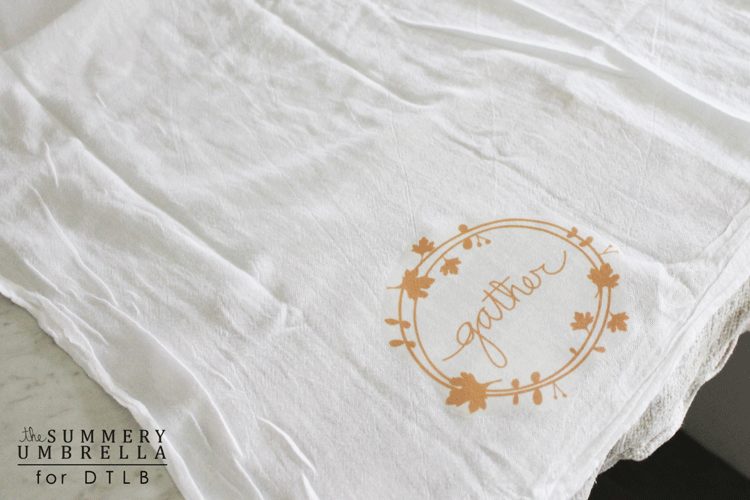 Wasn't that easy? As long as you had all of these supplies on hand you could literally create this in a few minutes!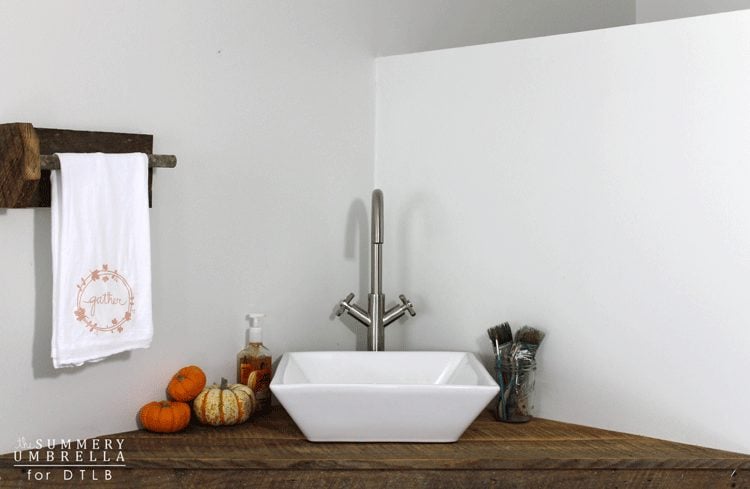 Currently I am using my towel in my studio so it can bring a little bit of festive joy for the fall season, and I couldn't be happier!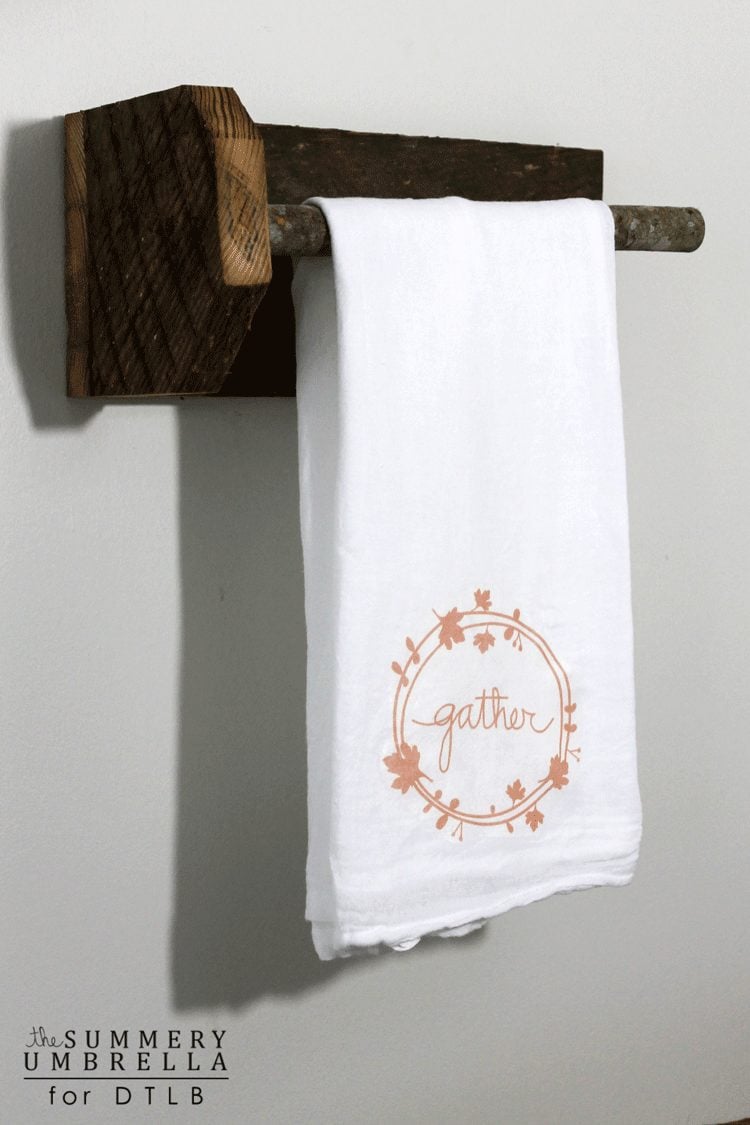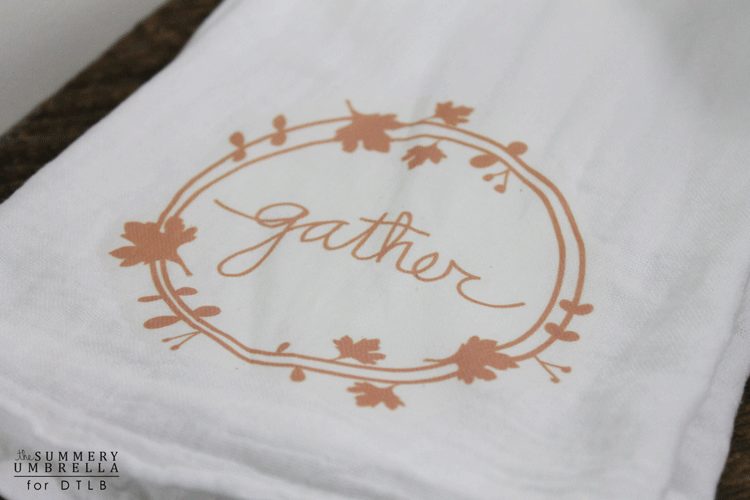 Plus, just think of the possibilities with this beauty! Not only can you create your own designs, but there are also plenty that you can find throughout the web to use as well. Wouldn't it be awesome to create your own for every holiday, or even turn them into lovely holiday gifts?
I definitely like that idea! Shhhh… don't tell any of my friends and family! I think that's exactly what I'm going to do for them this Christmas ;)
Follow me on:
Need more DIY inspiration? Let me show you how I did it with these posts!