Last Updated on January 17, 2023
Don't waste your money on store-bought hair detanglers! In just a few minutes you can make your own DIY detangler spray that smells better, costs less, and helps tame your kids' crazy bedhead. Three simple ingredients are all it takes to make your own homemade hair detangler that will make brushing your kids' hair easier!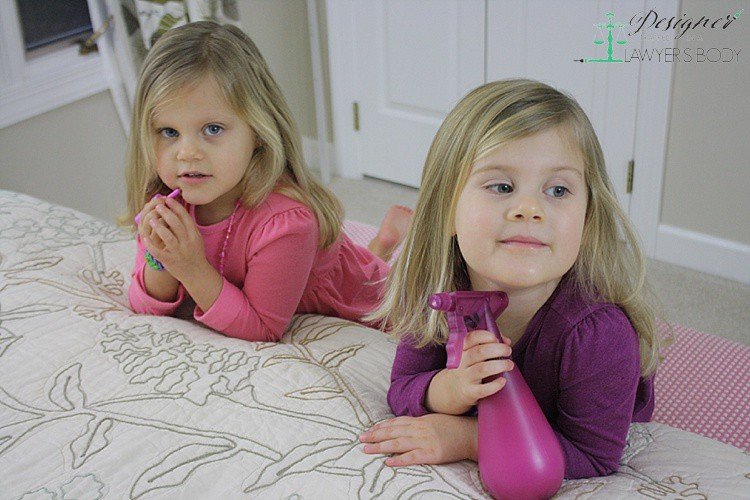 This easy tutorial is for all of you who have kids, particularly girls. My sweet girls both have long-ish hair that gets tangled when we wash it during bath time and cringe when we brush their hair after bath. And don't even get me started on the crazy bedhead they wake up with–talk about knots!
We started using detangler and I quickly became sick and tired of buying expensive detangler spray that did not work well and smelled bad. I finally decided to make some of my own and it is absolutely AMAZING. Best of all, it is so, so easy to make. I am sharing my easy hair detangler recipe with you so you can make your own batch!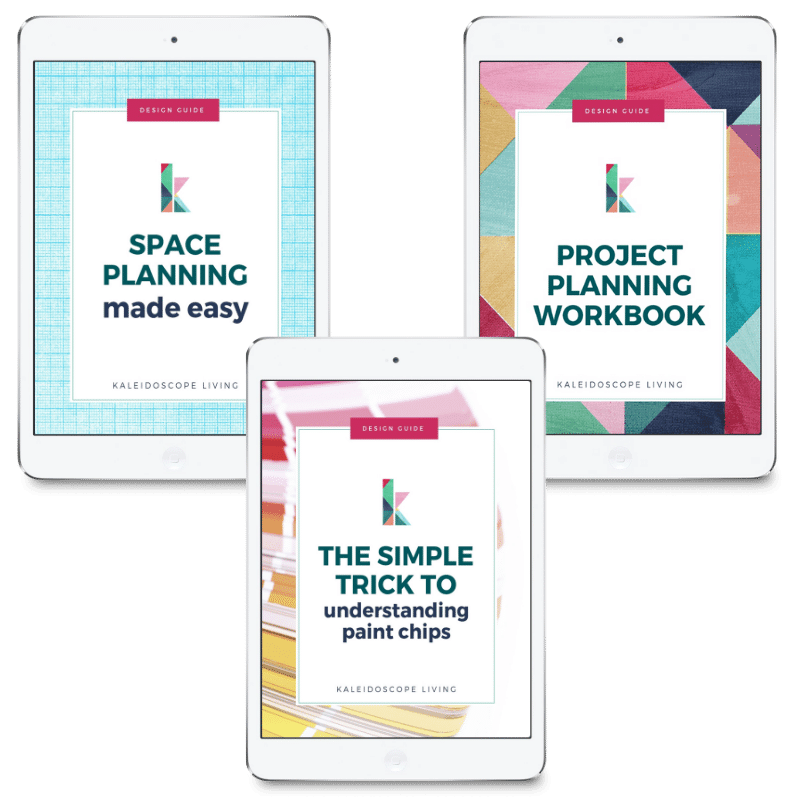 Get my FREE design guides when you subscribe!
This post contains affiliate links for your convenience. Click here for my full disclosure policy.
How to Make Detangler Spray That Works!
Supplies needed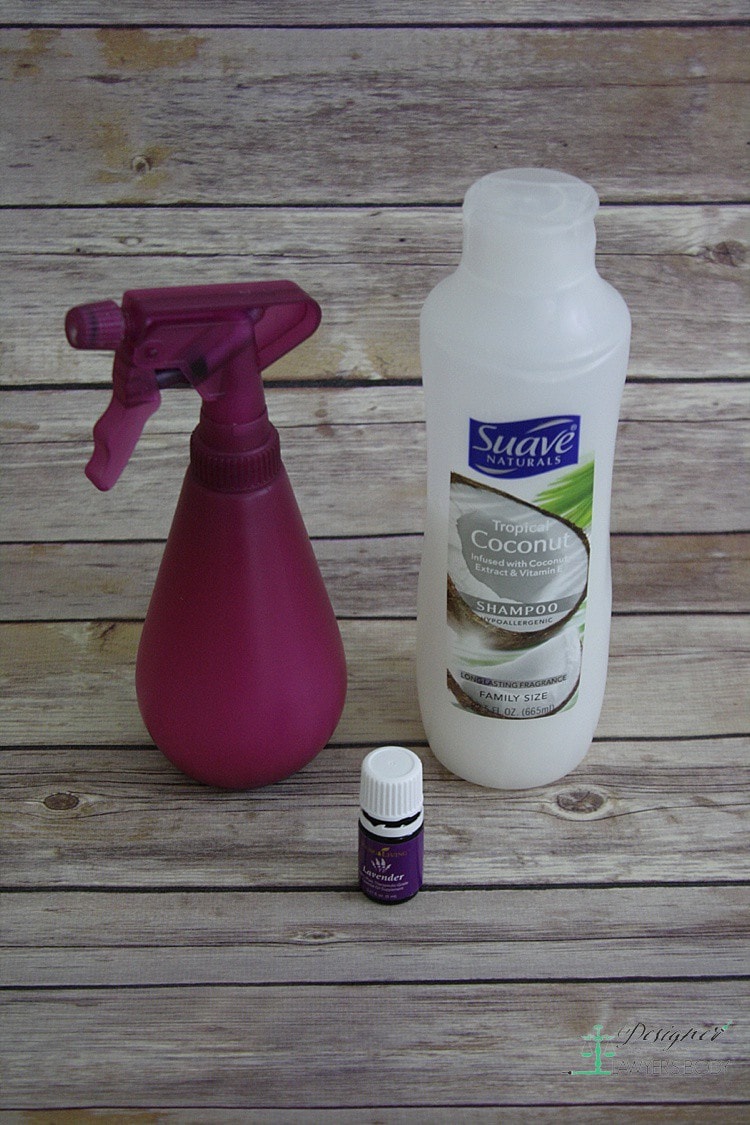 Steps
Step 1: Put 2–3 tablespoons of your favorite conditioner in your spray bottle.
Step 2: Fill up the spray bottle the rest of the way with warm water.
Step 3: Add 2–3 drops of your essential for the scent you like. I used lavender essential oil in the one we use after their bath so that it also helps calm my girls into a peaceful sleep at night! They LOVE how it smells.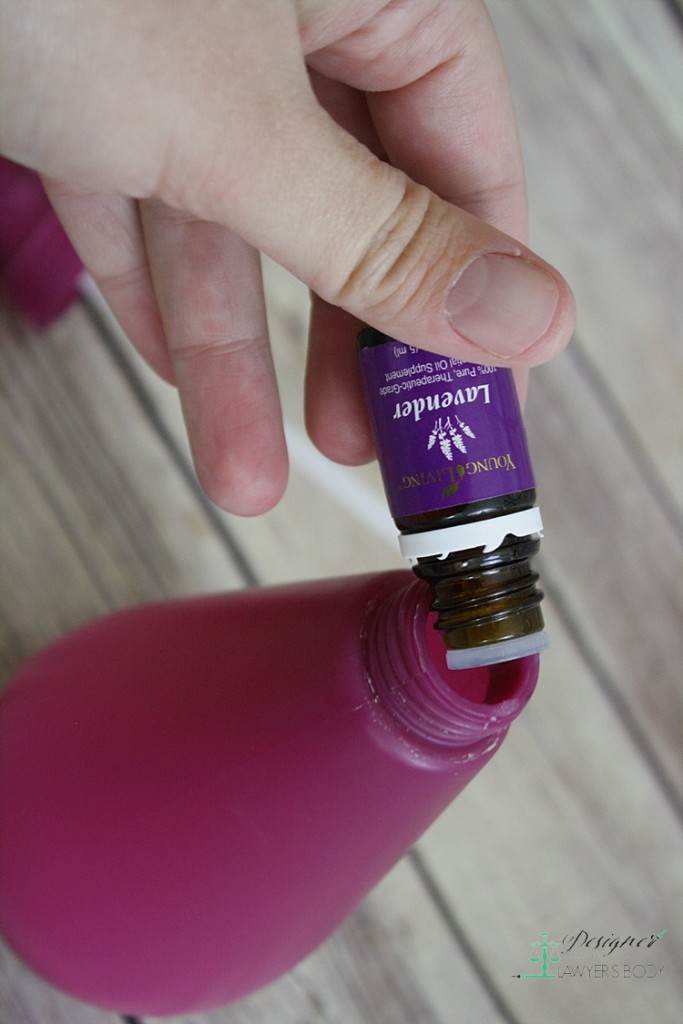 Step 4: Shake.
Step 5: Spritz on wet or dry hair. It works equally well on both! We use it after bath time for tangles in wet clean hair AND in the morning, to tame that crazy bedhead.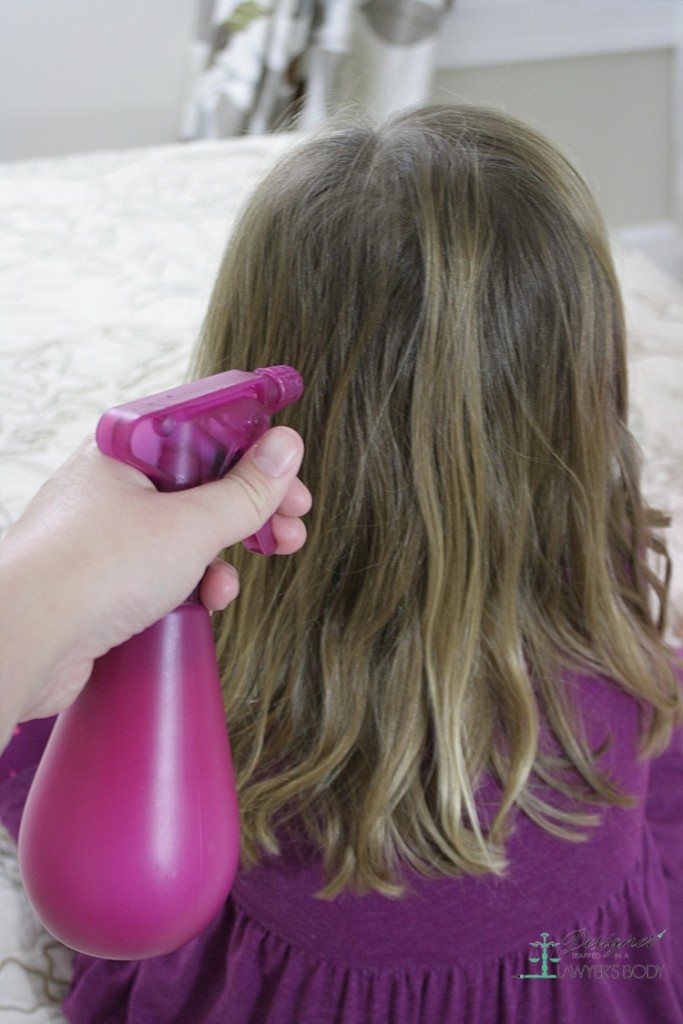 That's it! As promised, it's so easy! It works fabulously and never leaves my girls' hair feeling heavy or greasy. And it certainly makes brushing their hair a more pleasant experience for all of us. No more, "ouch Mom, you're hurting my hair!" Now it's just, "that smells good! Spray me again!" Happy kids, happy mom.
I make two bottles and leave one upstairs for after bath time and one downstairs for mornings. That way we don't have to run up and downstairs and we can make easily make it part of our kids' morning routine. I love family efficency life hacks that make our life with kids easier, and this hair detangler is definitely one!
Other posts you may enjoy:
Wondering how I approach transforming rooms and spaces in our home? Check out Designer in a Binder®.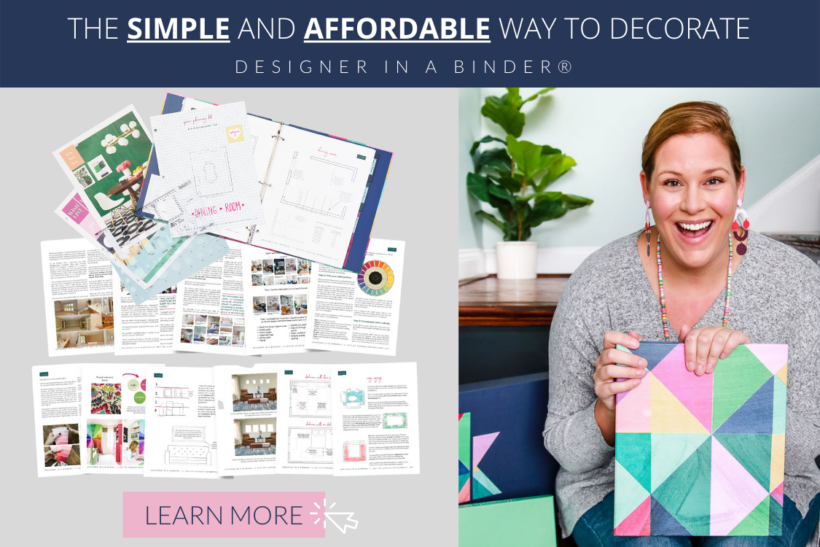 And if you want exclusive content and behind-the-scenes sneak peeks, be sure to subscribe before you head out!