DIY Letter Decor from Upcycled Wood
Last Updated on March 3, 2022
Thank you to Dap for sponsoring this post. As always, all opinions are 100% my own based on personal experience.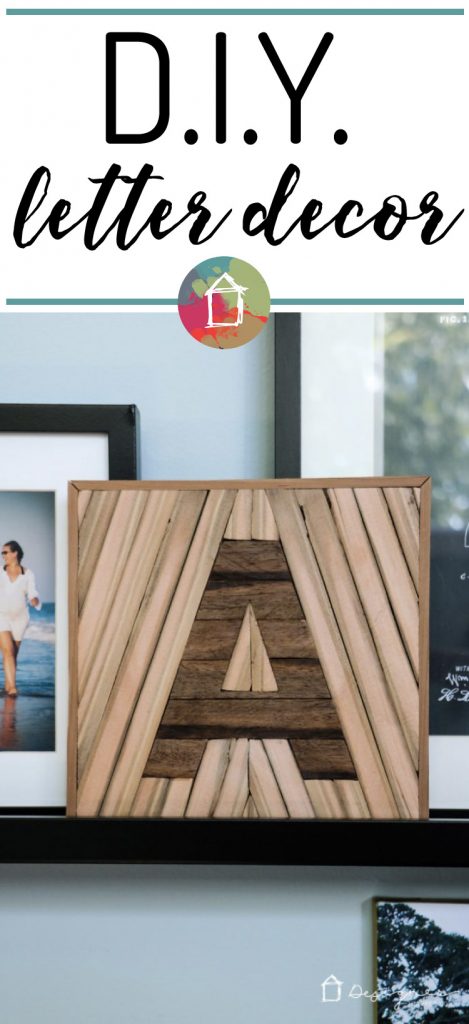 I am super excited to share this DIY letter decor tutorial with you today. If you have followed my blog for a while, you know that I am kind of obsessed with typography. Just a tad :) Among other things, I have a big collection of As in our foyer and along our staircase since our last name begins with A. It doesn't hurt that both of our daughters' names begin with A also.
The trouble with collecting As is that you tend to see the same things in stores over and over again. Whenever I see something unique, I buy it. But it's becoming more and more difficult to find pieces that we like. So, we decided to create our own unique DIY letter decor and we absolutely love it. Not only is it super cool looking, we were able to make the entire thing out of reclaimed wood. The cedar came from a play set that our neighbors tore down and the inner portion that forms the A came from an old pallet.
Now, read on to learn how to make your very own DIY letter decor. This post contains some affiliate links for your convenience. Click here to read my full disclosure policy.
DIY Letter Decor Tutorial
Tools & materials needed for this DIY letter decor project:
Table saw

Band saw or jig saw

Miter saw or miter box and hand saw

Wood of two different types/colors

Plywood (for backing)

Clamps
Steps to follow for this DIY letter decor project:
1) We started by printing out an A on our computer that was roughly the size that we wanted it to be. You could make yours larger or smaller. I personally think a giant version of this would be awesome.
2) Cut a piece of plywood to roughly the size that you want your finished piece to be (the frame will increase the finished size slightly).
3) Center your letter on the plywood and trace it onto the surface.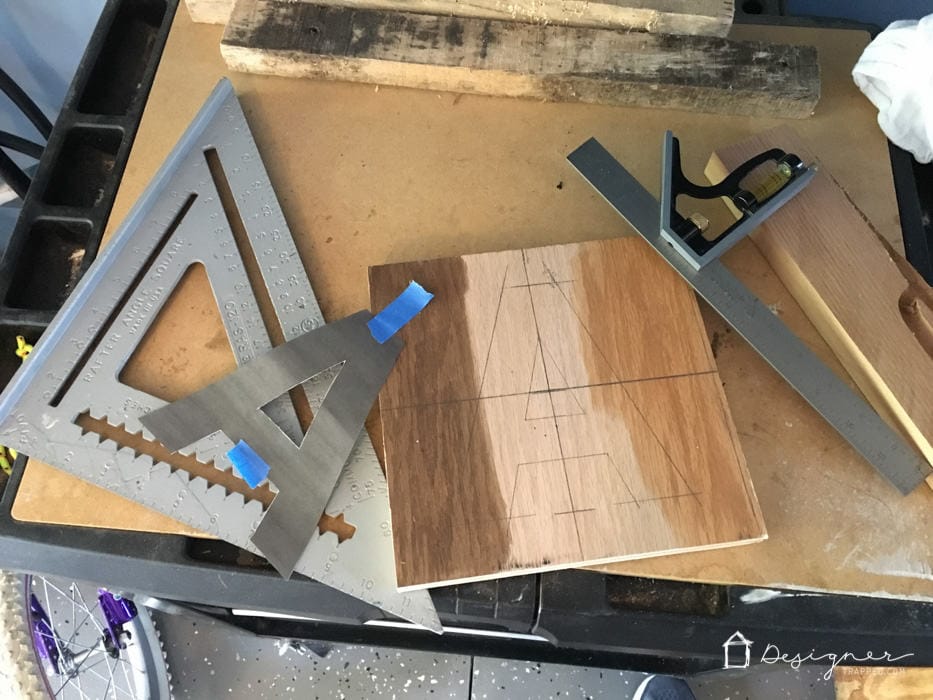 4) Rip the two different types of wood you are using into long strips using a table saw. If you don't have a table saw, you could purchase square dowels at your local home improvement store. The finished piece would be thicker, but just as awesome.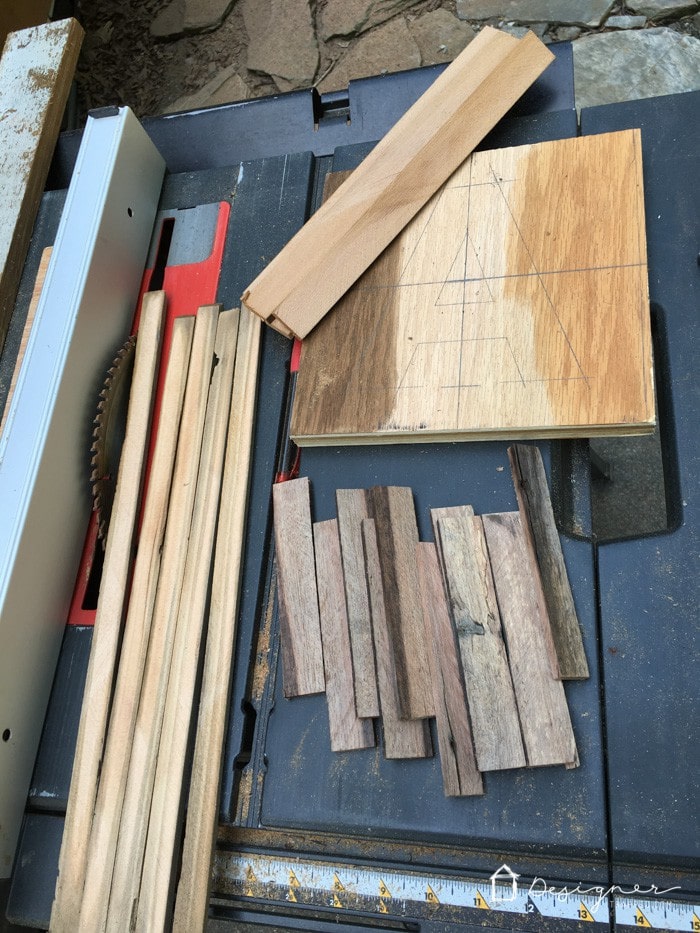 5) Trace your letter onto the strips of wood you are using to form the letter. Use your band saw or jig saw to cut the strips along the pencil lines you have made.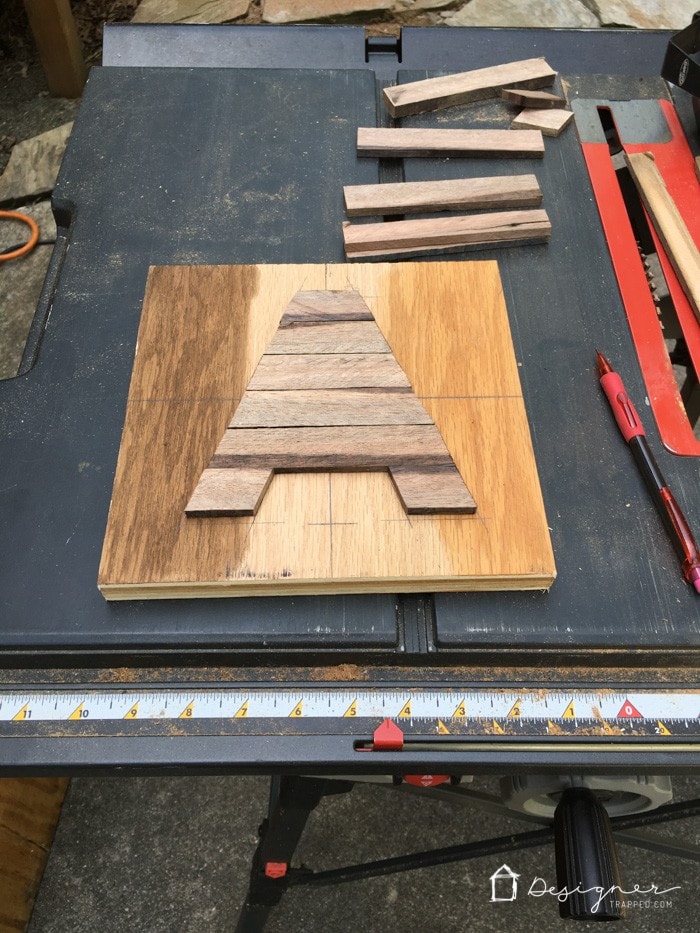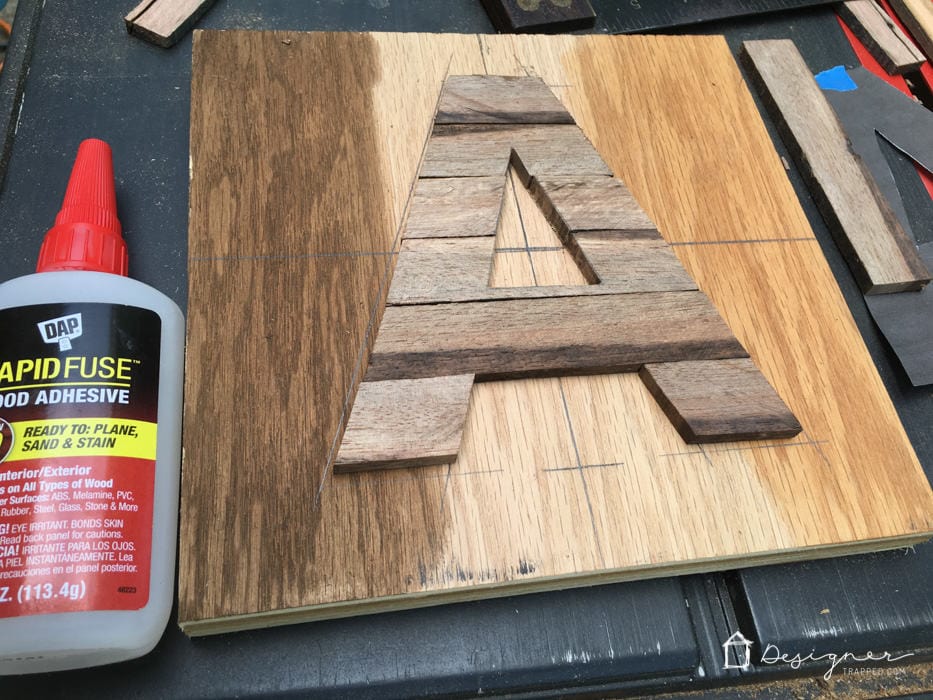 6) Glue those pieces of wood that form your letter into place.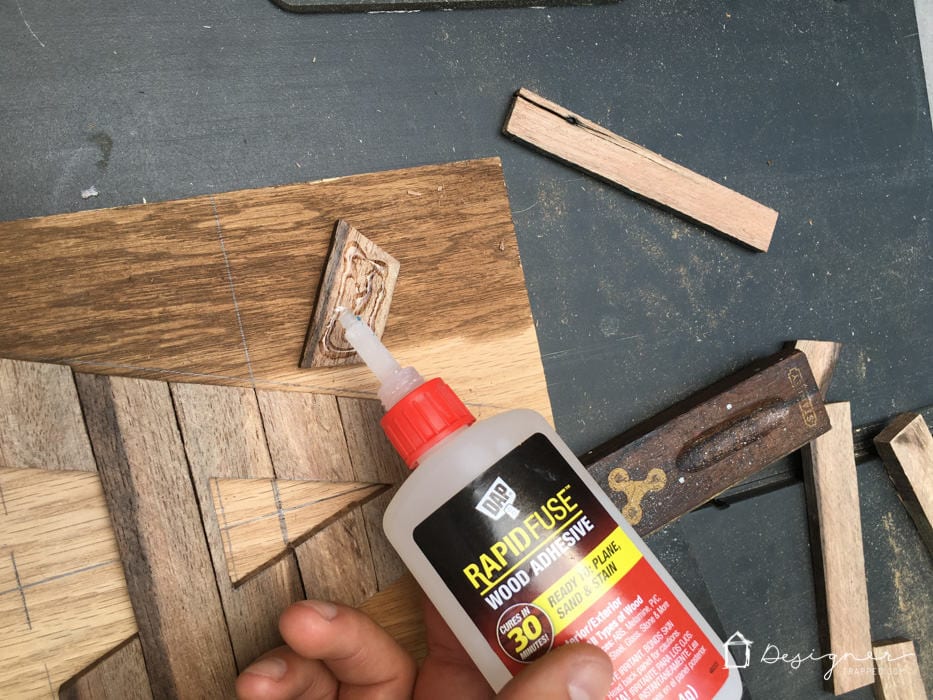 7) Using your letter template again, trace any negative portions of the letter onto the second type of wood you are using. Use a band saw or jig saw to make any small or intricate cuts. Fill in in all the space around your letter with strips of wood, gluing the wood into place as you go. One of the reasons we love Dap Rapid Fuse is that it cures so quickly so we don't have to sit around and wait forever to continue our work.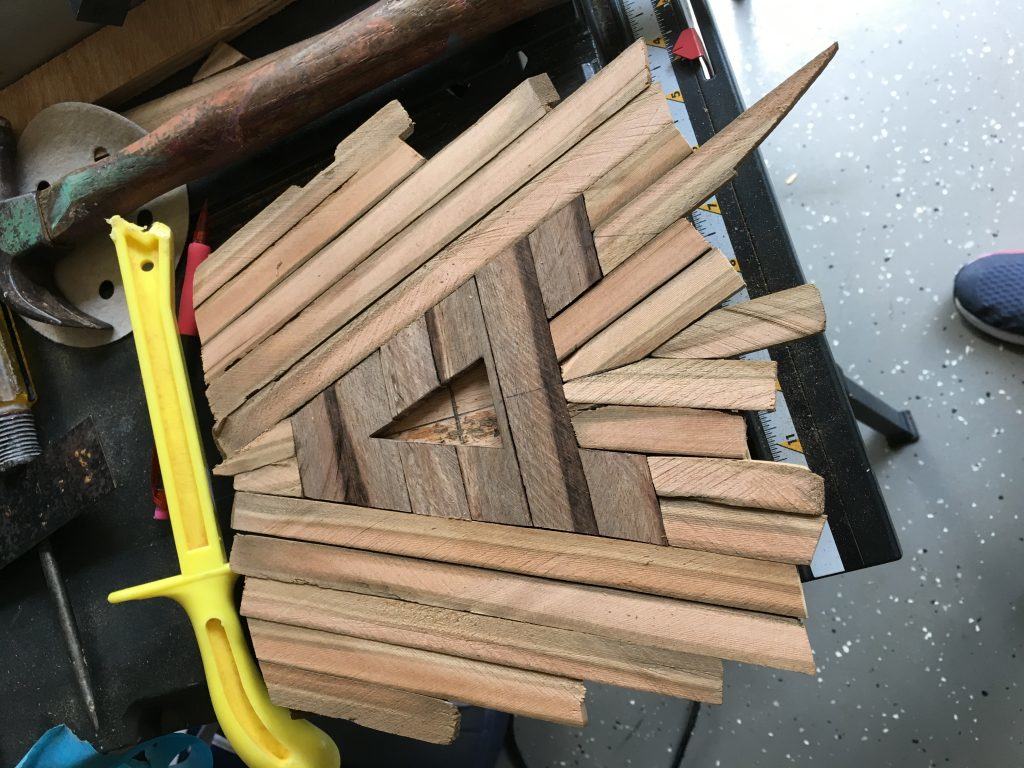 8) Cut off excess wood off from around the perimeter of the piece using your jig saw or band saw.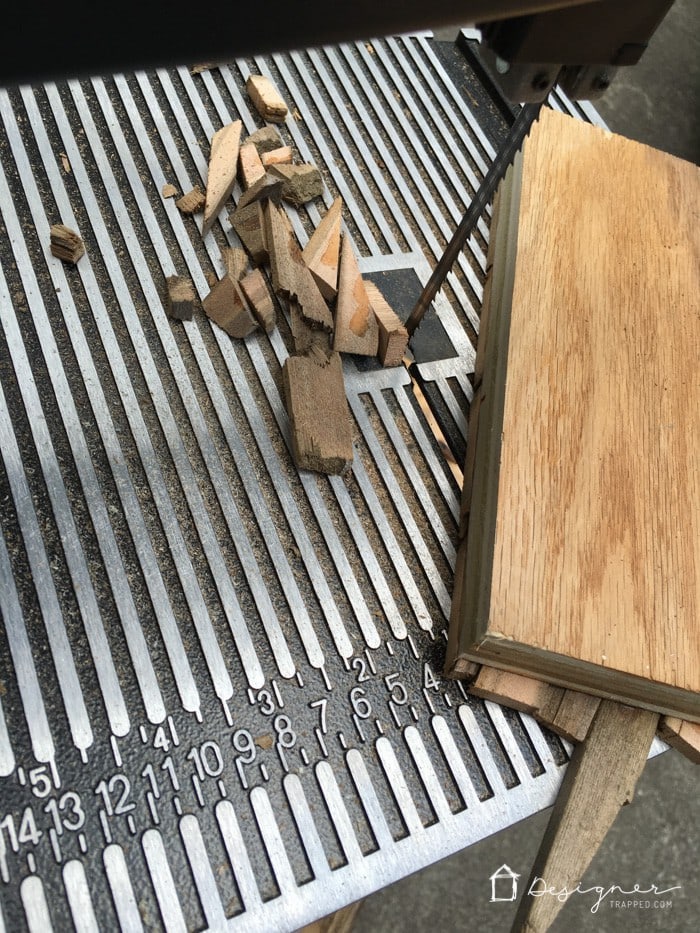 9) Frame the entire piece with more strips of wood, mitering the wood at the corners. Then attach the frame with Dap Rapid Fuse, clamping it in place while the adhesive sets.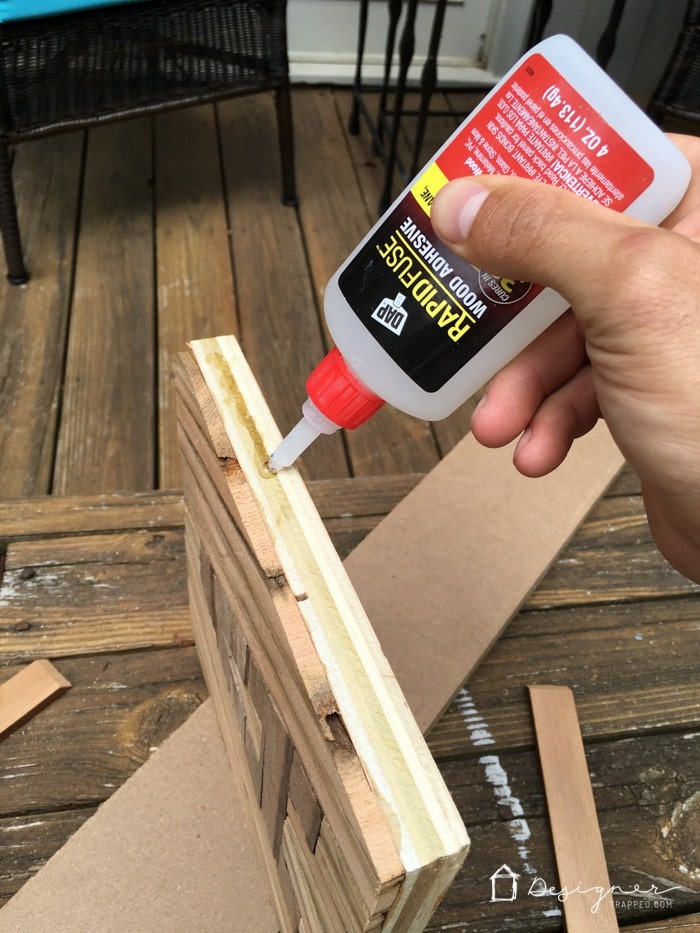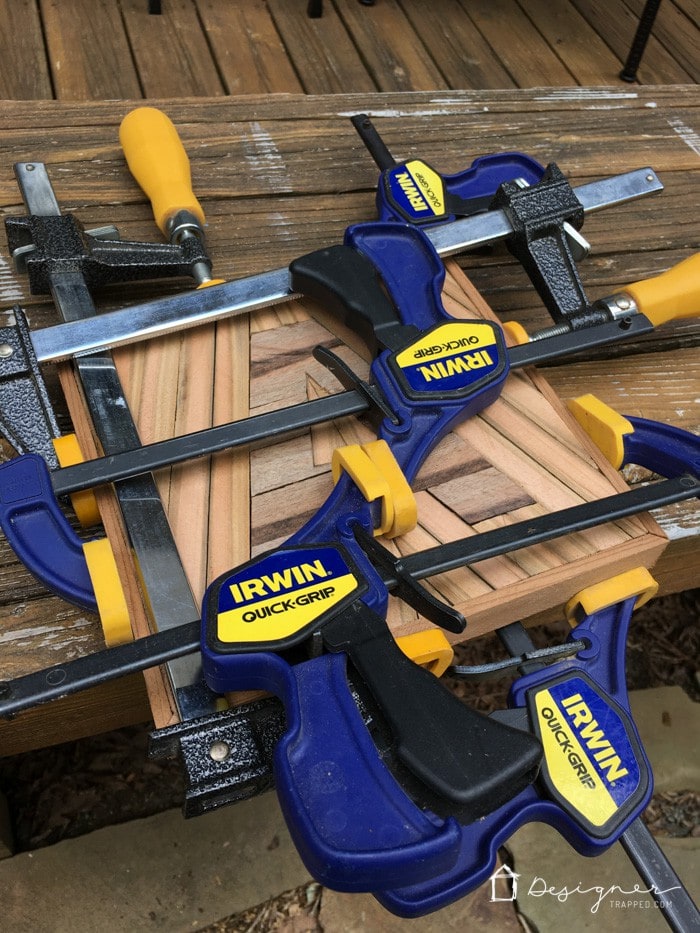 That's it! It's a perfect addition to the gallery wall along our staircase. And I love that you can do this with any letter and totally customize the size to your liking. What do you think of my DIY letter decor?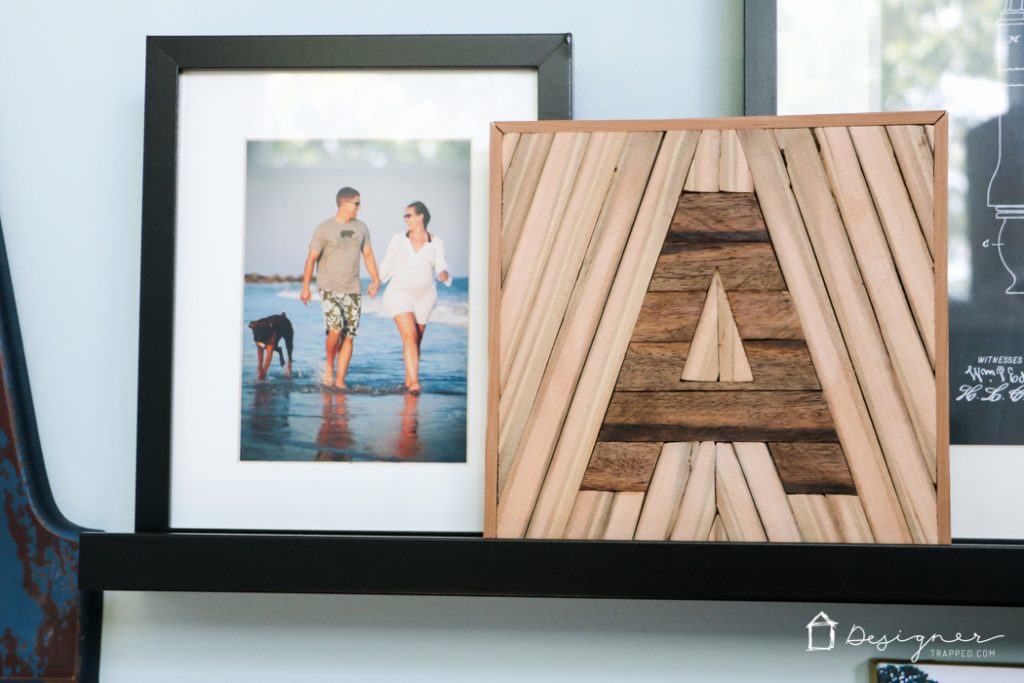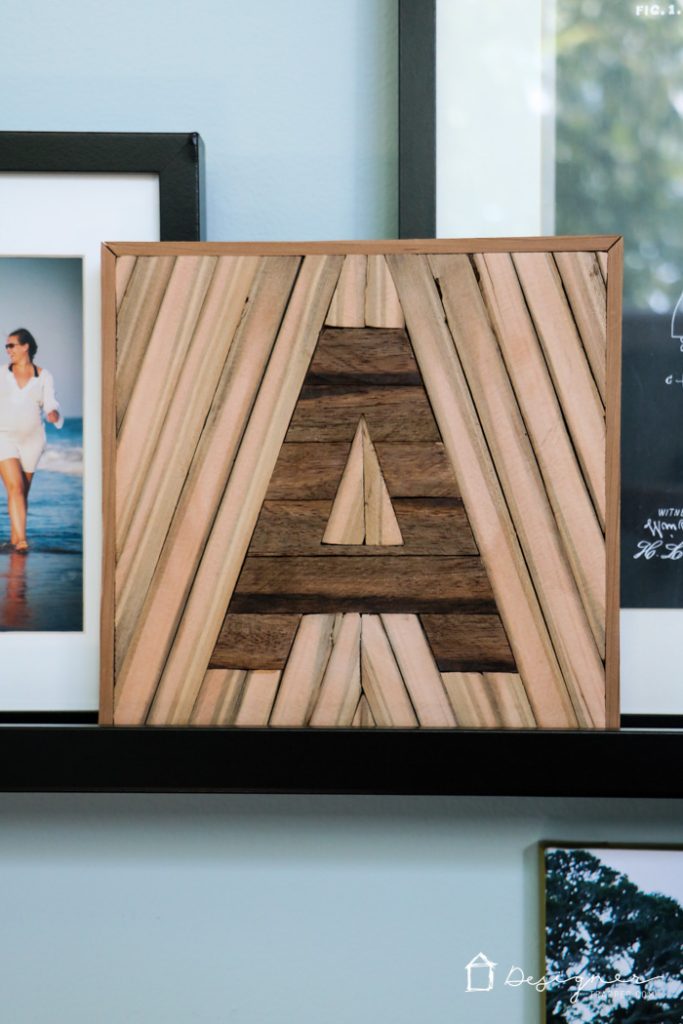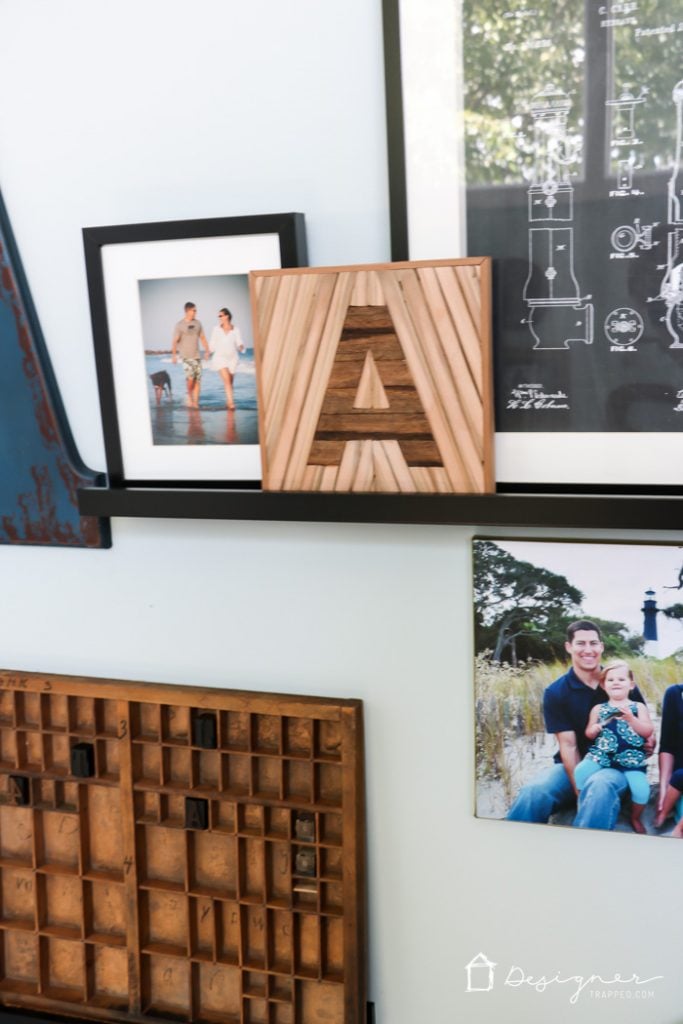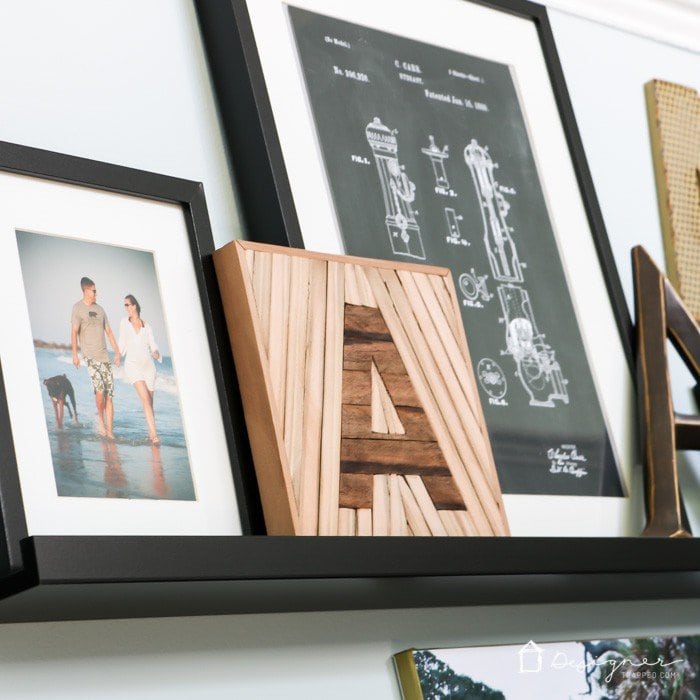 ​​
​
[mv_create 1 11 200 2016 key="1″ type="list" title="Most Popular Projects" thumbnail="<a href=" https designertrapped com wp content uploads diy home decor projects blog jpg a]