10 Genius DIY Outdoor Projects
Last Updated on August 10, 2021
The older I get, the more I realize that it's really important to have an outdoor space that you love spending time in. Sometimes just sitting outside for 15 minutes can really clear my head. Our last house had a screened in porch that we spent hours on every night in the Spring, Summer and Fall. The good news is you don't have to spend a fortune to create an outdoor space that you. These 10 genius DIY outdoor projects will definitely inspire you to create your own fabulous outdoor space!
10 Genius DIY Outdoor Projects
DIY Pergola with Swings– This is EPIC. How can you go wrong with a fire pit AND swings??? I just want to get a bunch of my friends and some beverages, and hang out in this amazing outdoor space.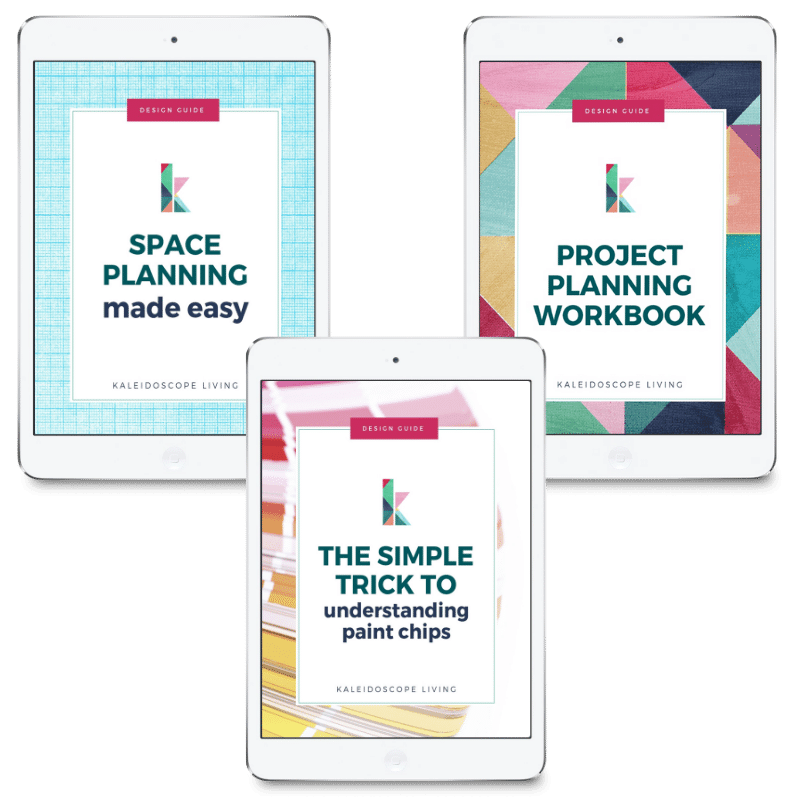 Get my FREE design guides when you subscribe!
DIY Utility Box Wood Screen- There is nothing quite as unwelcoming as a bunch of exposed utility boxes by a home's entrance, but it's a reality for many people. Fortunately, there is an affordable and easy DIY solution that is beautiful. If you are plagued by ugly utility boxes on the side of your house, check out this DIY solution!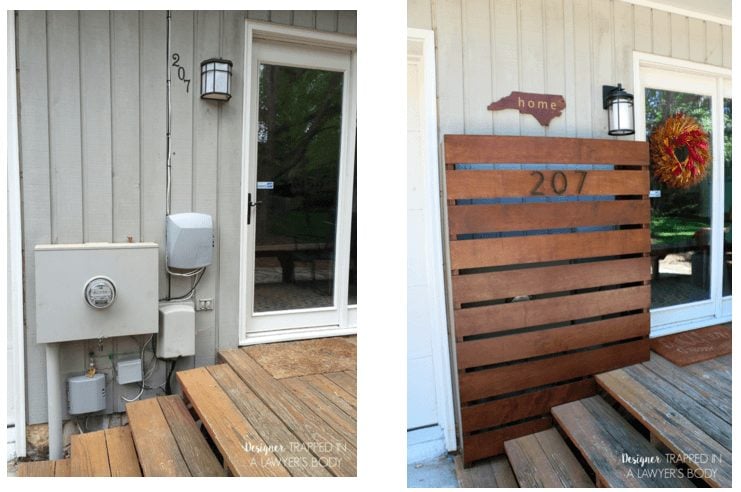 DIY Patio Table with Ice Boxes–  These tables are the perfect marriage of practicality and awesomeness. It cuts out you being the perpetual bartender while everyone is chilling, and allows for easy refilling when you are running low. Lighten your hostess load with this beauty.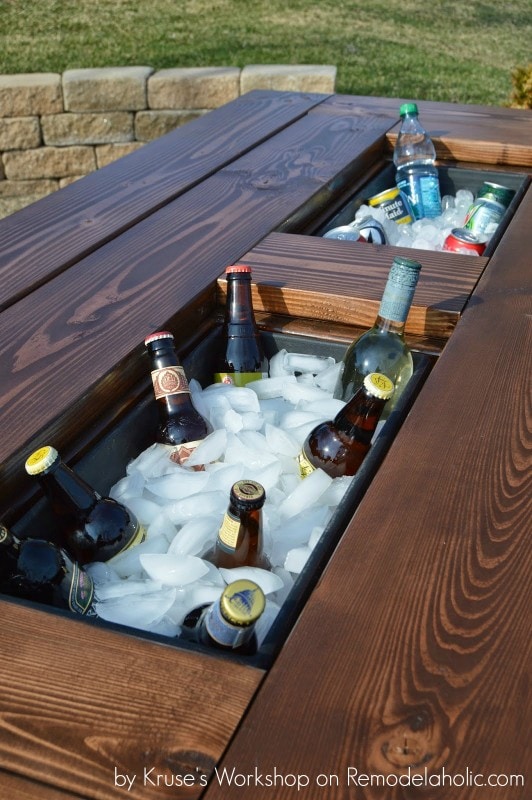 DIY Pallet Swing Bed– Nothing says "lazy spring days" like this beautiful hanging bed. DIY'd out of a a pallet, the ingenuity of this bed is enough to inspire anyone to create a beautiful outdoor napping spot. I want one!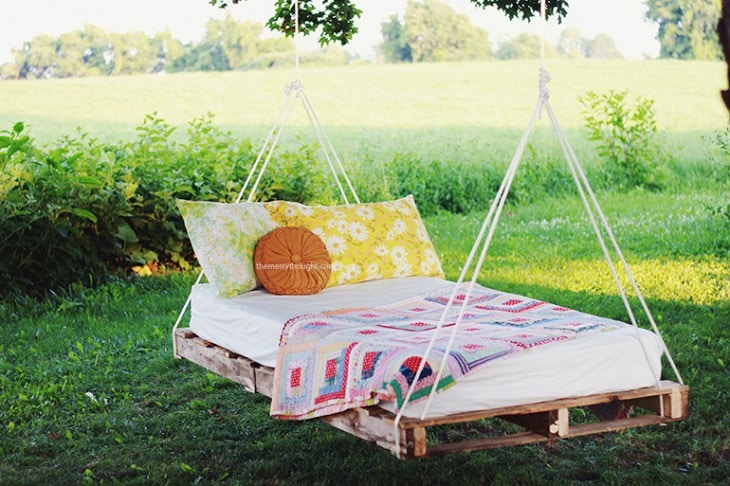 DIY String Art – We have all seen some beautiful string art lately. But can we take a minute to really appreciate this incredible wedding backdrop? What an amazing way to dress up a normally wasted space?! You could create any phrase or words you want on your backyard fence. The possibilities are endless!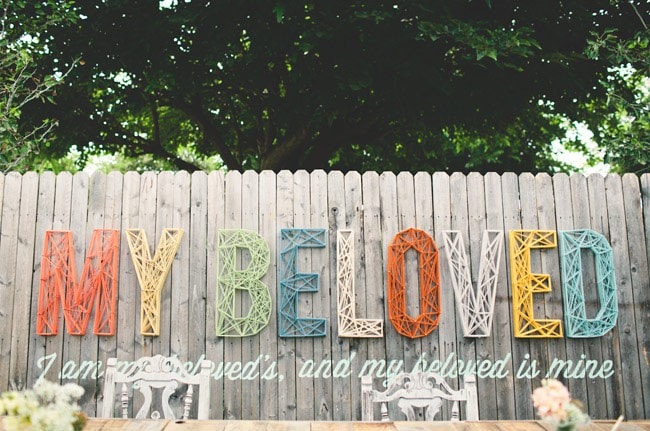 DIY Outdoor Chandelier from Old Cans– Outdoor lighting can be tricky. Instead of doing the same old sad fan and boring light combo strive to be as cool as this–old oyster cans-turned rustic lights. I absolutely ADORE this idea.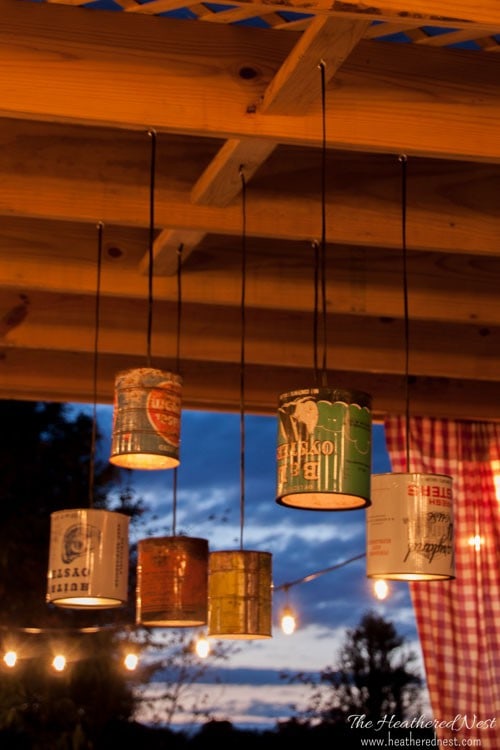 DIY Bar Cart– Having a bar in your outdoor space is kind of a no-brainer. It takes your entertaining to the next level! For those of us who don't have the space for a full bar, a bar cart is the obvious answer. This one was made from a beat up old bookcase. You could find one yourself on the side of the street or at a local thrift shop and have a gorgeous bar cart on a tiny budget for summer!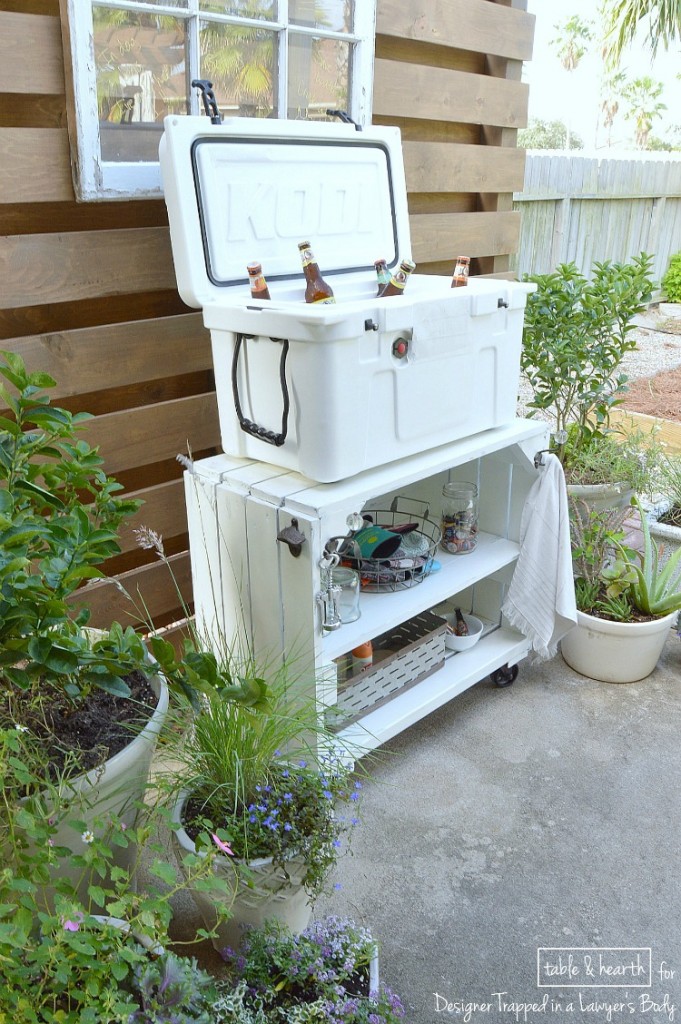 DIY Wood Bench–  Want that luxe look without the price tag that comes with it? DIY it!!! This wood bench is a perfect example. Instead of paying over $1,400 for it, this blogger made it for literally pennies on the dollar.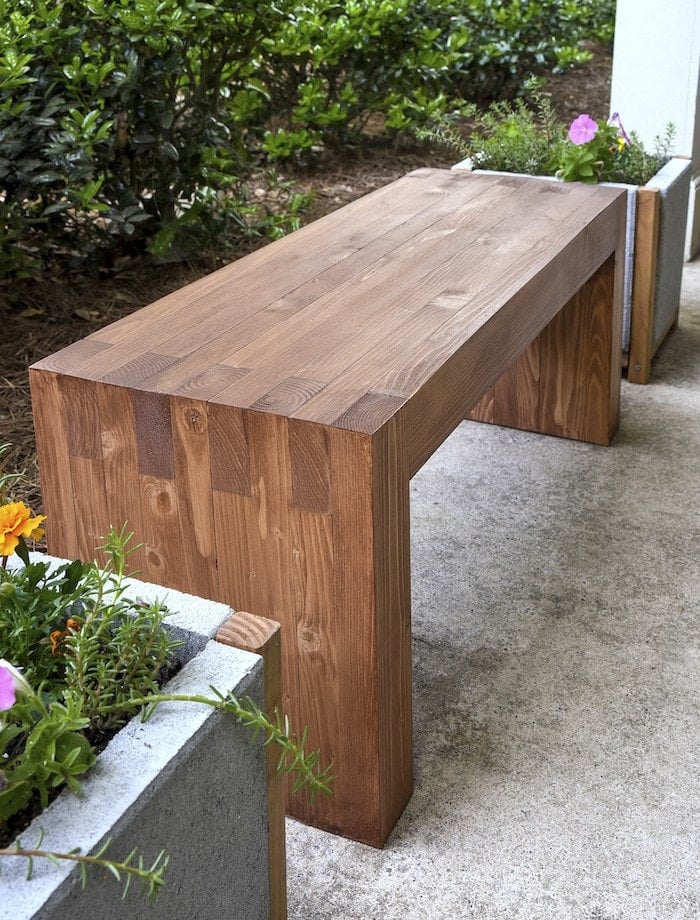 DIY String Lights with Concrete Bases– Rustic beauty is easy to achieve when you put some DIY elbow grease into it. Make your outdoor space cozy and perfect with this awesome way to hang the always popular string lights.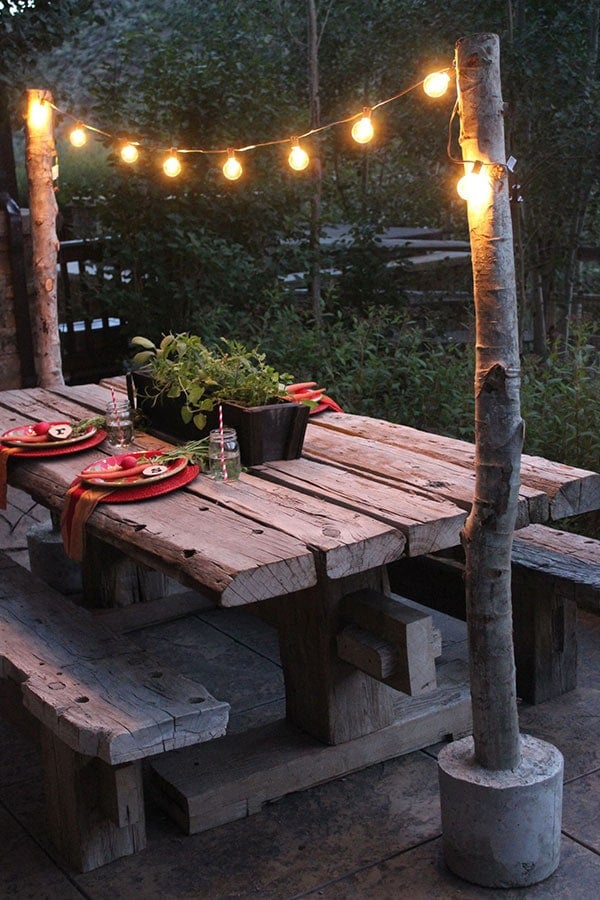 DIY No-sew Outdoor Curtains– Outdoor spaces with curtains are the pinnacle of awesome. It turns your normal deck or patio into an oasis of lovely peacefulness and makes it feel like an interior room. The great news is you don't have to spend a ton to achieve this look! It doesn't hurt that you don't have to sew either :)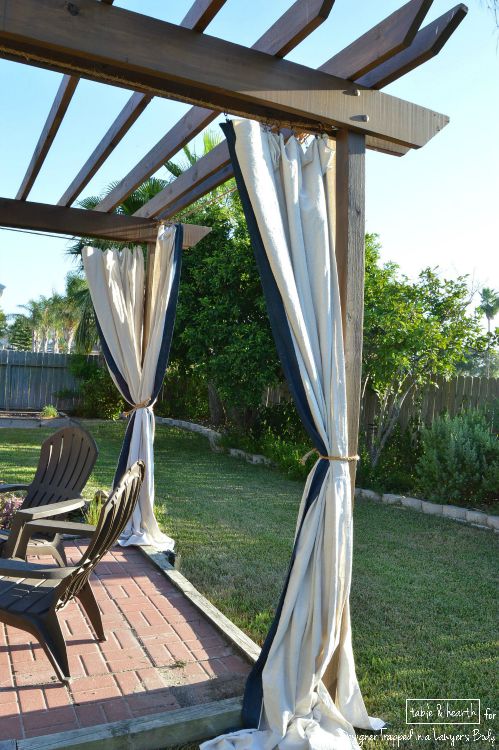 Which one of these genius DIY outdoor projects is your favorite? I love them all, but I think I most want to tackle that pergola and fire pit. Now before you head out, here are some other posts you will love :)

[go_portfolio id="most_popular"]
If you love these DIY outdoor projects, please be sure to pin an image so you can come back to it later!