DIY Small Chalkboard – "Take Note"
Last Updated on March 3, 2022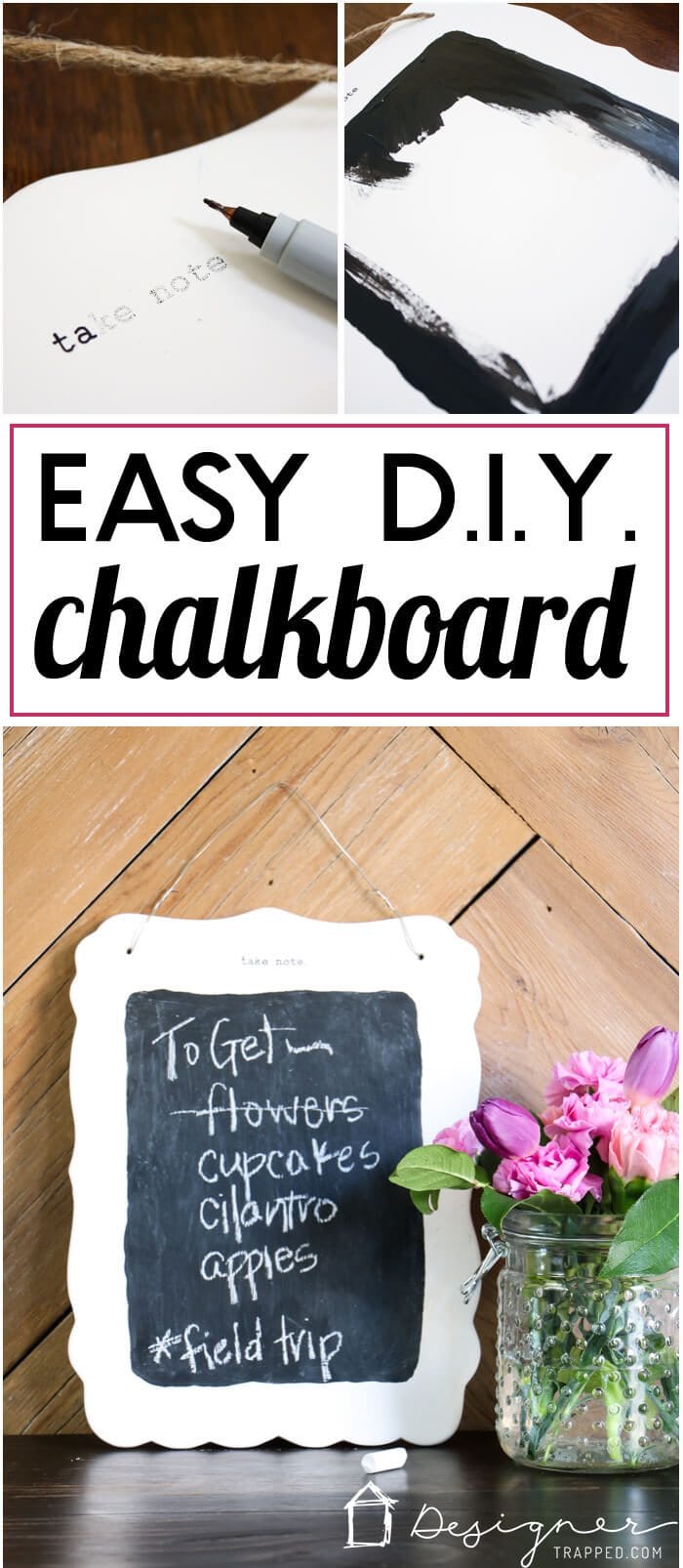 Hey friends! I don't know about you, but between working full-time and raising young kids (homework, swim practice, play time, teeth brushing, etc), I often suffer from "Mommy brain." That's a really nice way of saying I forget stuff. Frequently. Well, this DIY small chalkboard I made helps me remember important things AND is a cute piece of home decor as well. I love it when something is functional AND pretty :) I made it after falling in love with a $44 version from Anthropologie. That wasn't going to happen–way too expensive! Read on to learn how to make your very own "Take Note" small ceramic chalkboard. It's so easy and inexpensive! You can see a comparison of the inspiration and my finished piece below.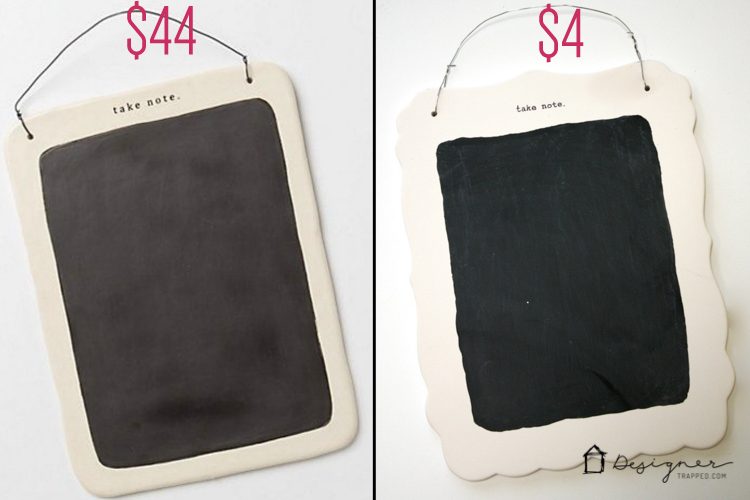 DIY Small Chalkboard Tutorial
This post contains some affiliate links for your convenience. Click here to read my full disclosure policy.
Materials needed:
1 ceramic plaque (mine cost $3.99)
Fine gauge wire
Small painters brush
Small foam brush
Wax paper
Printer paper
Fine, black sharpie marker
Steps:
1) Use any word processing program to type out the text "take note." Print it and place it on your ceramic plaque to make sure you are happy with the size. I played around with it until I was happy and settled on Courier New, 17 pt.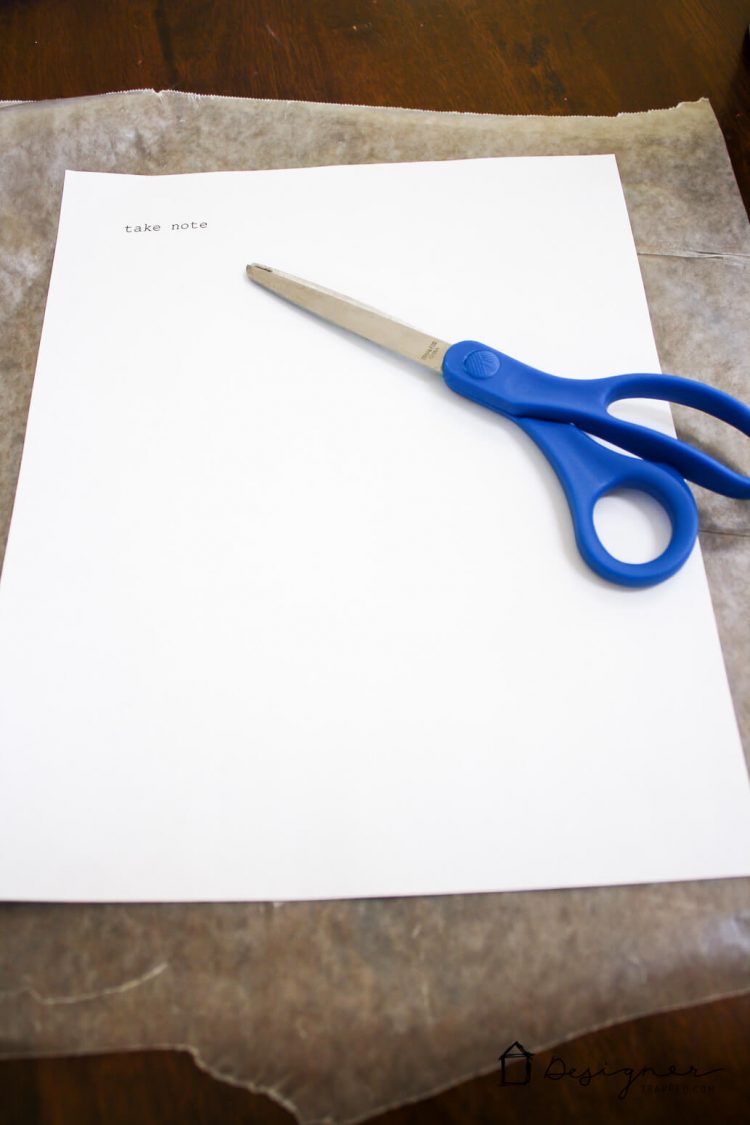 2) Cut your wax paper to the size of a regular sheet of printer paper.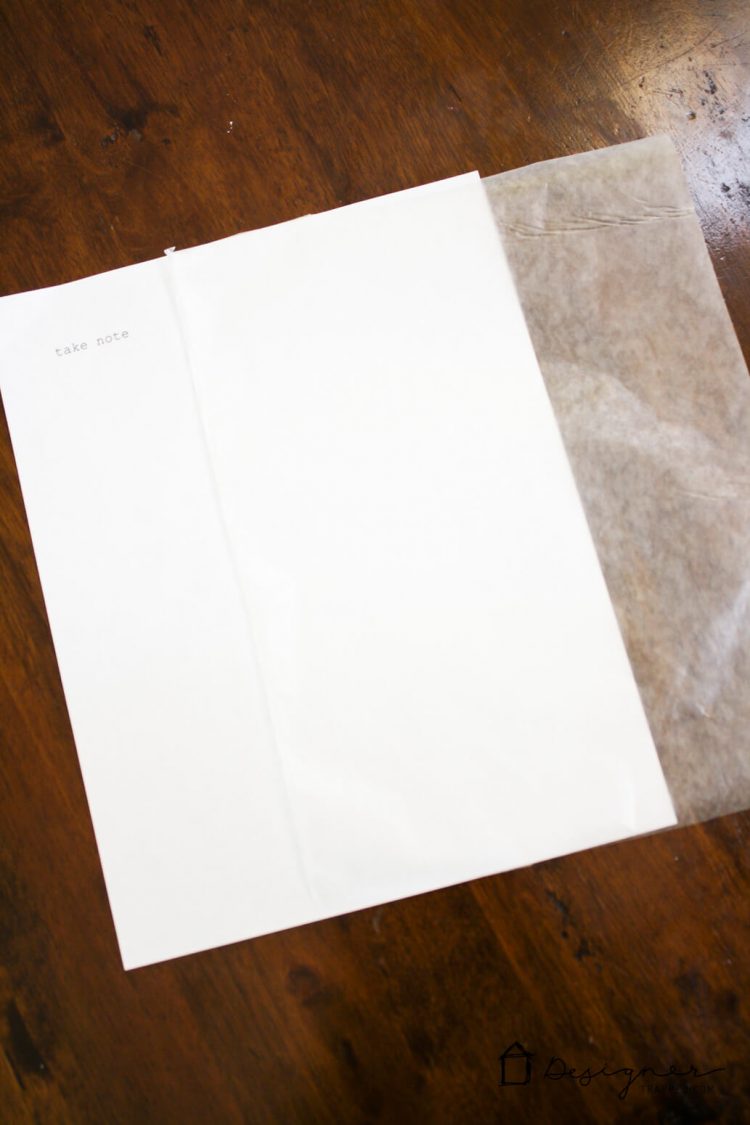 3) Next print the text directly on to your wax paper. You must reverse/flip the text before printing it! This should be an option for your printer.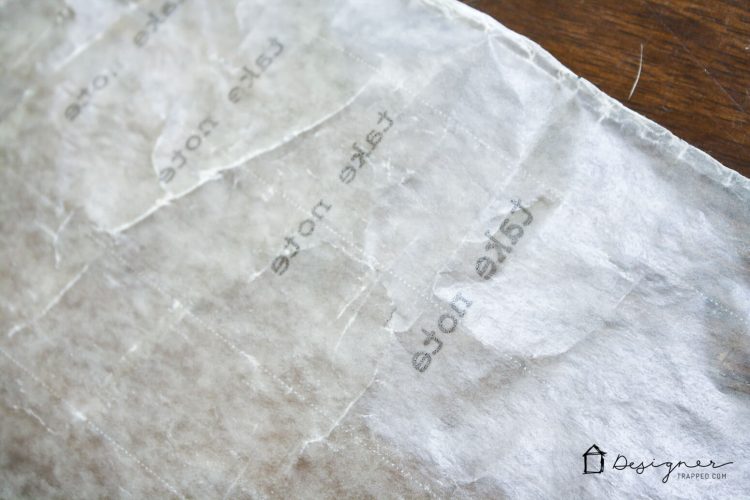 4) Being careful not to smudge the ink on your wax paper, position the text onto your plaque. Use a credit card or other rigid plastic object to rub the ink onto your ceramic plaque.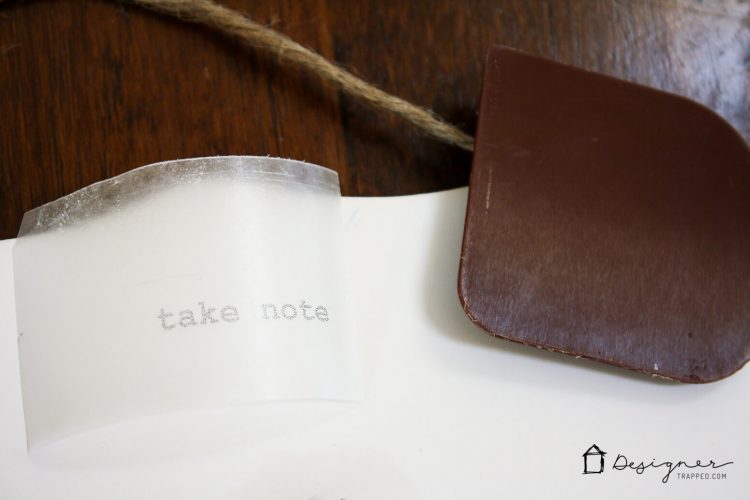 5) Now use your fine, black sharpie marker to darken the text on your small chalkboard.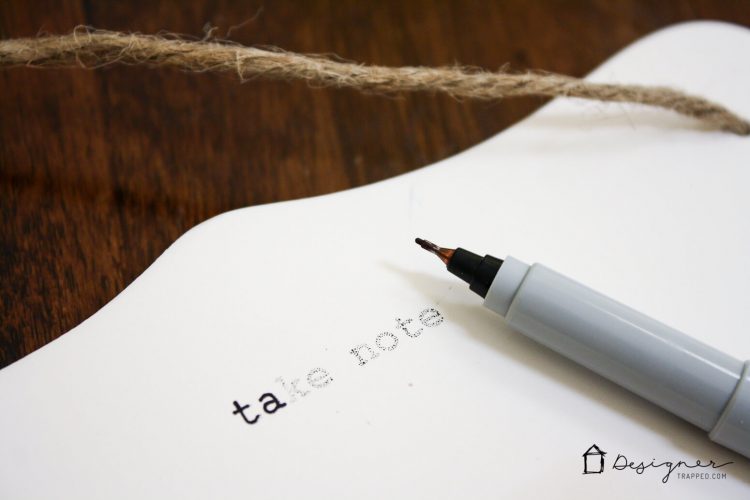 6) Now paint the center of your ceramic plaque with chalkboard paint. I freehanded the outline with a small artists brush, but you could tape it off with painters tape if you are uncomfortable with that :) Then use a small foam brush to fill in the outline.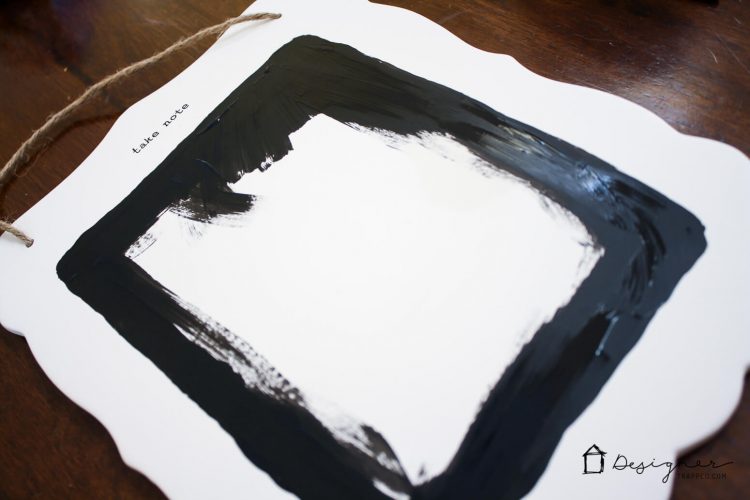 7) Once the paint is dry, use fine gauge wire to run through the holes to hang your small chalkboard and you are done!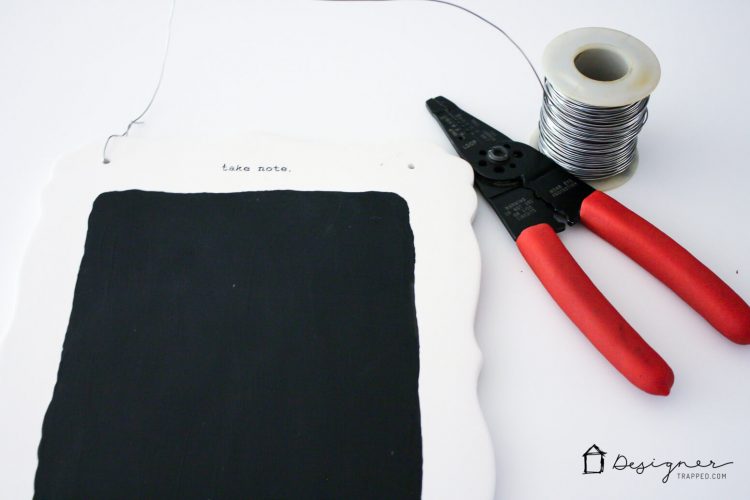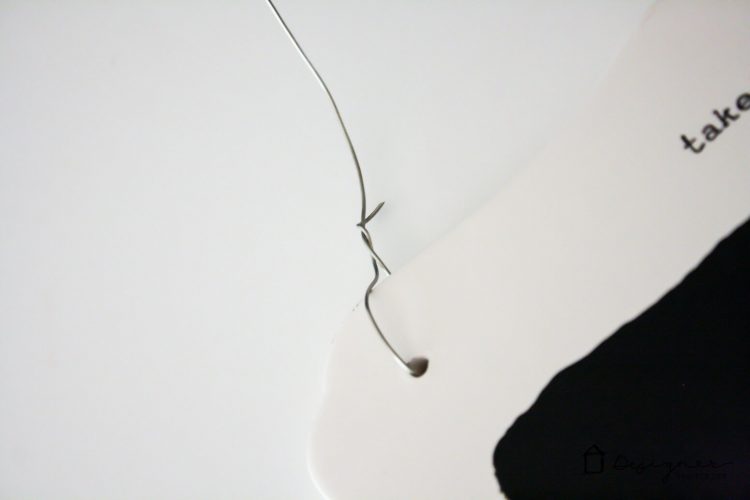 How cute is this DIY small chalkboard?!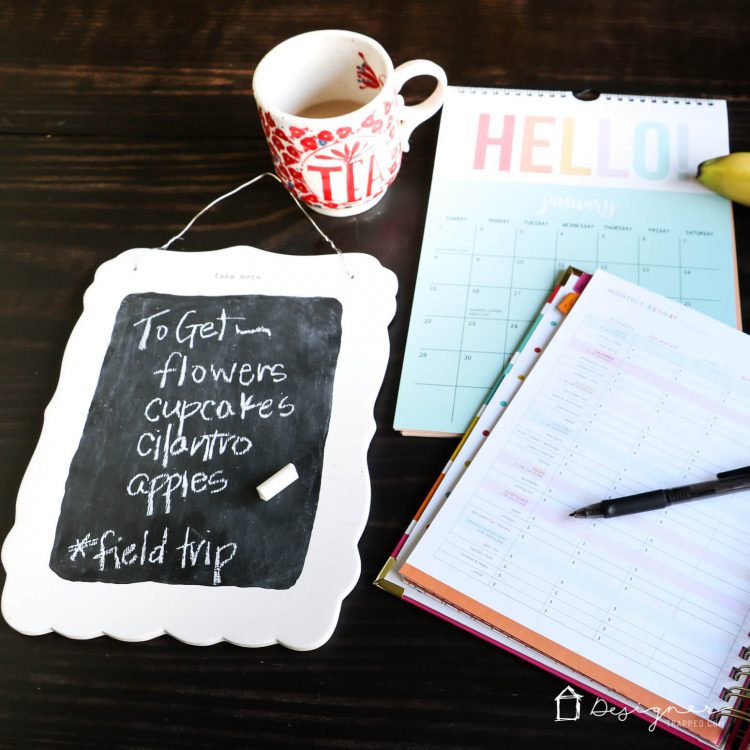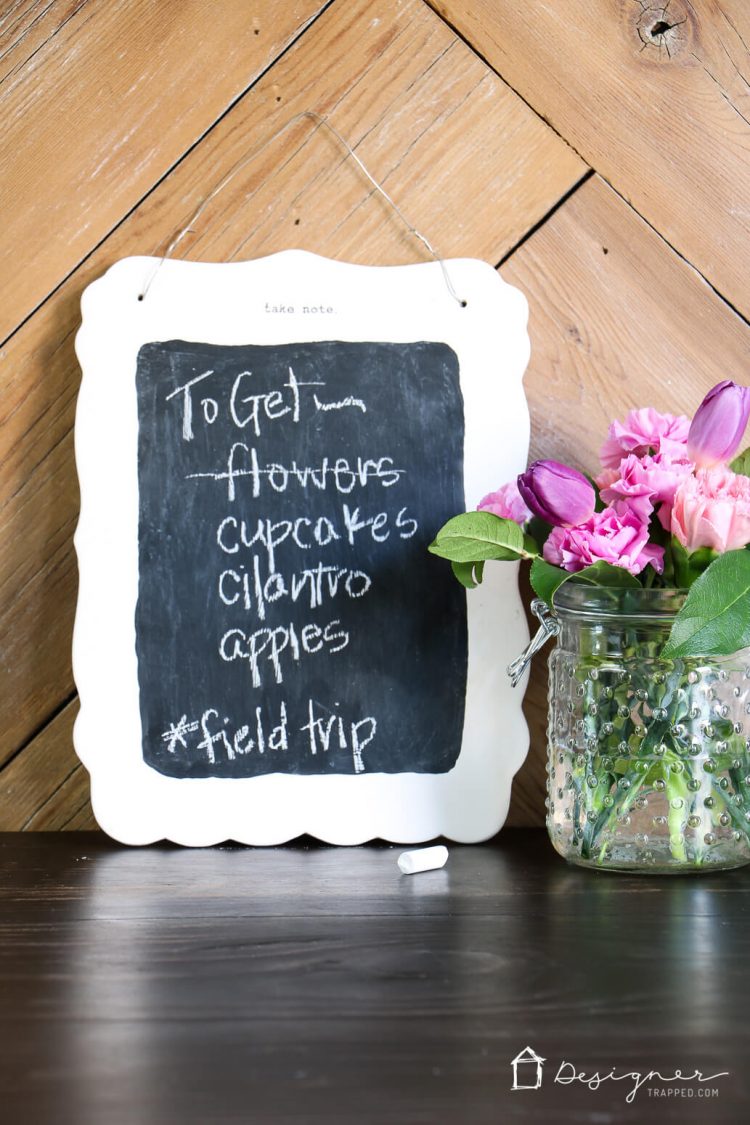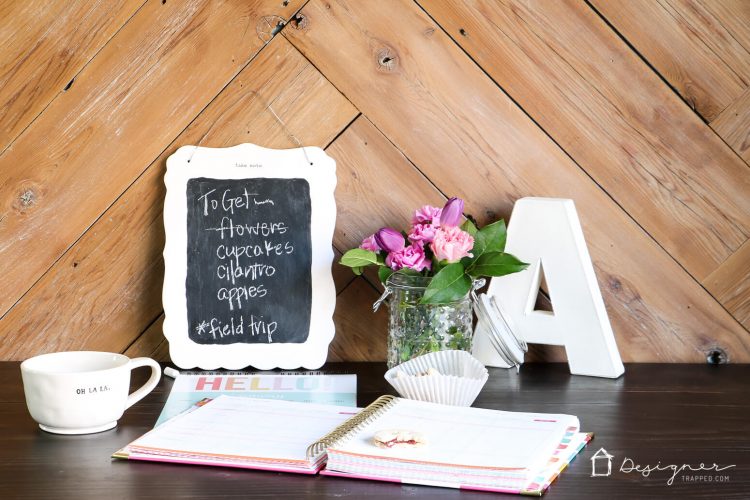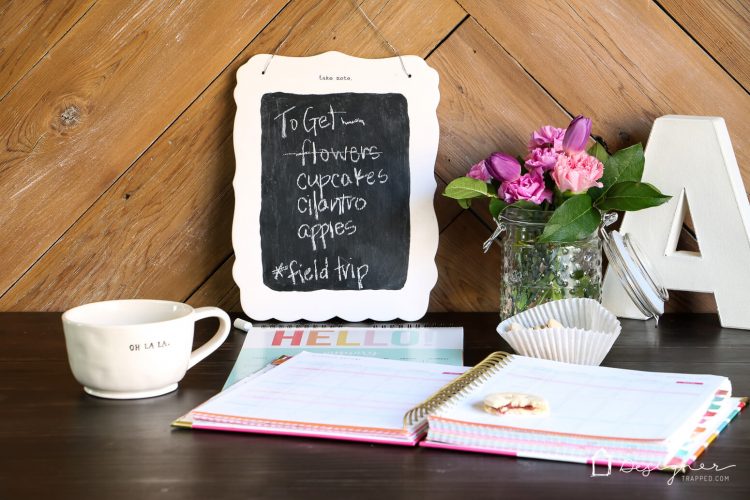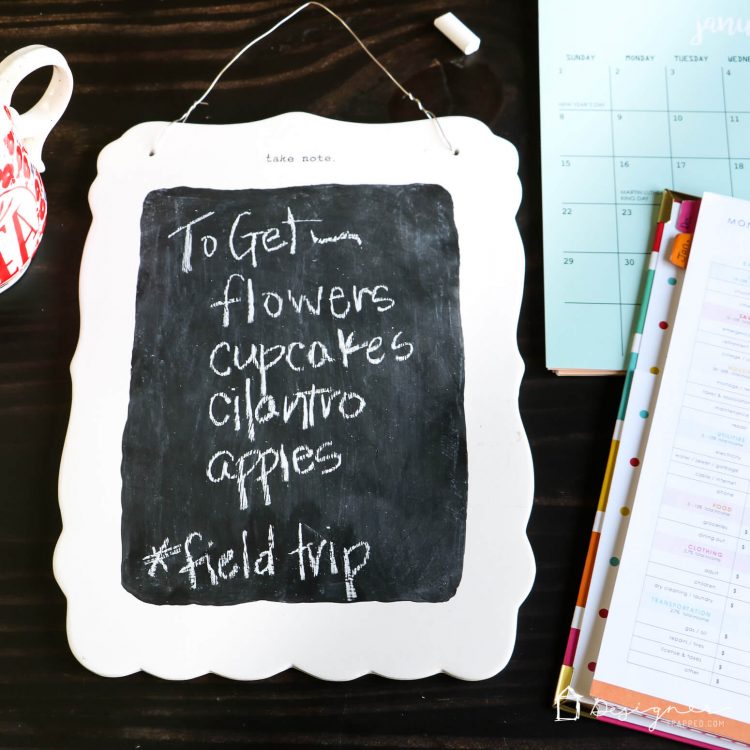 Isn't this DIY small chalkboard a fun and easy project?! It would make an awesome gift for friends or family! And because I had all of the materials on hand except the ceramic plaque, this project cost me only $4.00! That's $40.00 LESS than the Anthroplogie version and now I forget fewer things :) #win
[mv_create 1 2018 key="2″ type="list" title="Design Posts" thumbnail="</span><a href=" https designertrapped com wp content uploads 05 how to pick paint colors jpg target="_blank" a span]