DIY Thanksgiving Leftovers Containers + FREE Printable Sticker Template
Last Updated on March 3, 2022
These DIY Thanksgiving leftovers containers are so cute that your guests will happily take leftovers with them! Grab the free printable sticker template to make your own.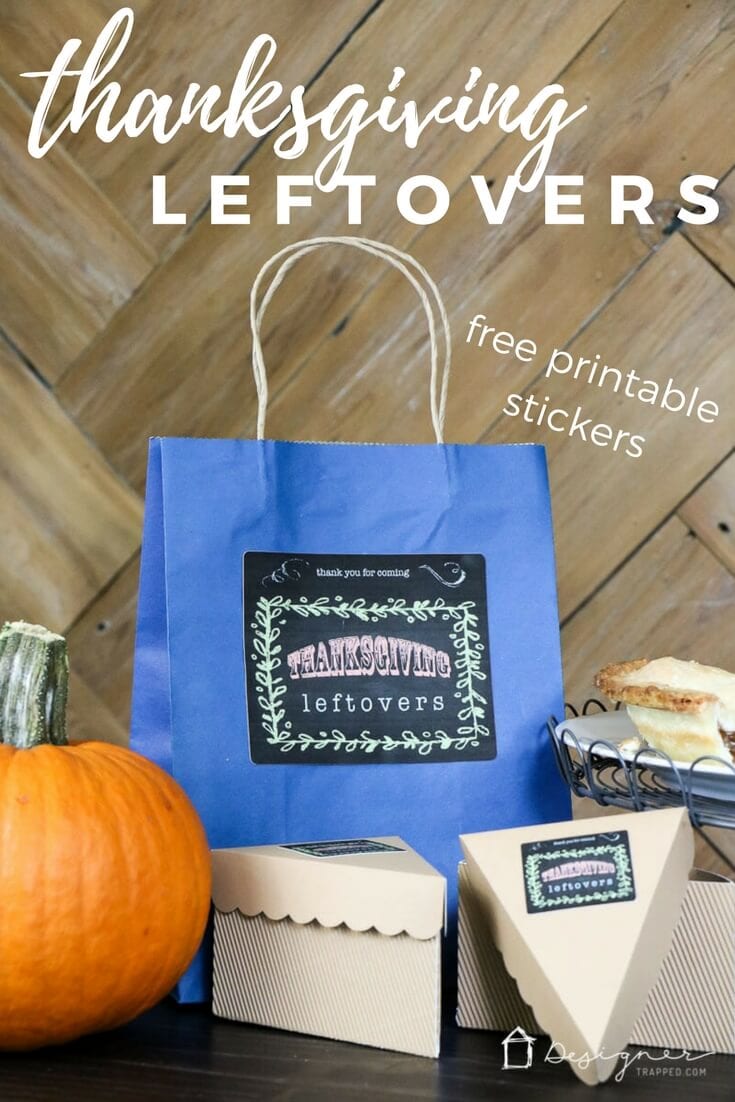 Hey, hey friends! Thanksgiving is creeping up on us, isn't it?! It's hard to believe given how hot it has been here in North Carolina, but we are finally expecting some cooler weather this week, so it will feel a bit easier to think about Thanksgiving soon :) Thanksgiving is my favorite holiday and I'm super excited that we get to host "Friendsgiving" this year, so I knew I wanted to put together some super cute DIY Thanksgiving leftovers containers to hand out when our friends leave. Read on to learn how to make your own AND to grab the free printable sticker template!
This post contains some affiliate links for your convenience (which means if you make a purchase after clicking a link I will earn a small commission which helps keep my blog up and running but it won't cost you a penny more)! Click here to read my full disclosure policy.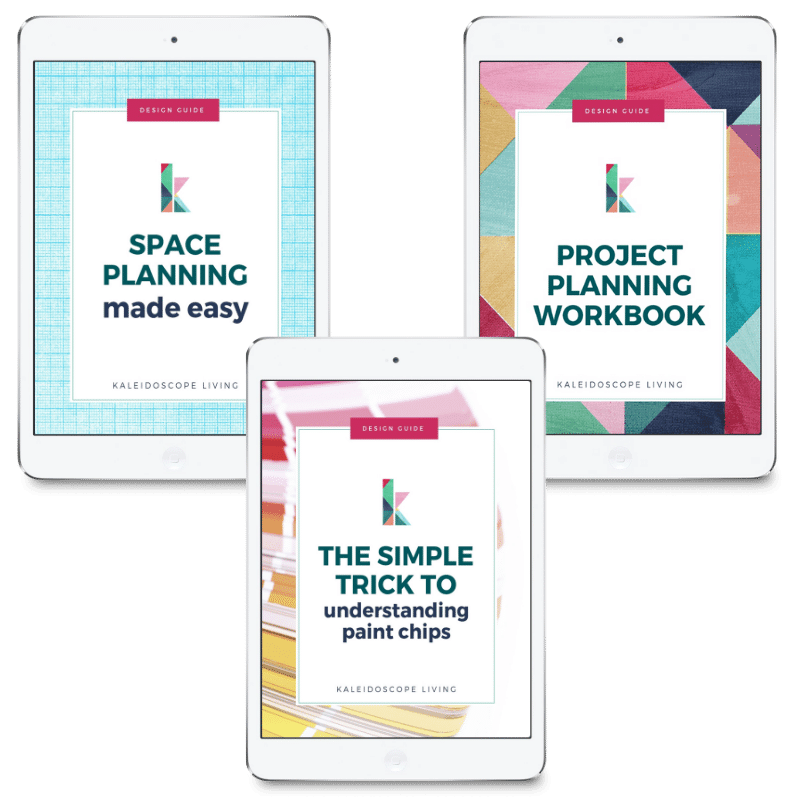 Get my FREE design guides when you subscribe!
To get my FREE printable Thanksgiving leftovers stickers, just click the image below and let me know where to send them!

DIY Thanksgiving Leftovers Containers
Steps:
For the printable stickers
If you are using a Cricut:
Click "Make It" and you will be prompted to print your print and cut file on your home printer, using your sticker paper.
Then place your printed sticker paper on your cutting mat and follow the prompts to load the mat into your Cricut so that the machine can cut out your stickers.
I made small stickers for my pie boxes and large ones to place on gift bags that are large enough to fit a fair amount of leftovers :) The dimensions I used were: 1.857″ x 1.502″ for the small stickers and 5″ x 4.067″ for the large stickers.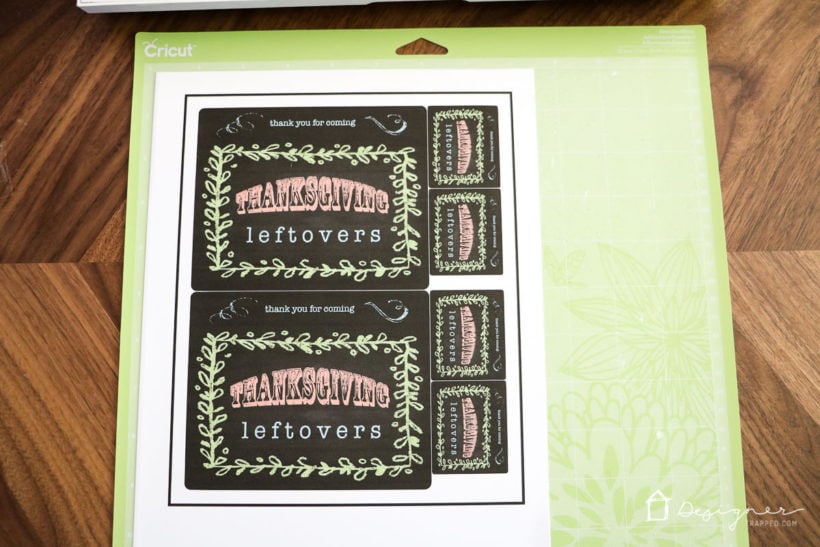 If you aren't using a Cricut:
If you aren't using a Cricut, simply upload my sticker template to your computer and create a printable document in whatever Word processing program you run on your computer. Then paste the sticker template into that document and print the document–then cut out the stickers with scissors.
Once your stickers are printed and cut, use them on anything you like!
For the pie boxes
1) To make the pie boxes in Cricut Design Space, just click here to access the project and follow the on-screen prompts. YES, it really is that easy! If you are making them by hand, sketch and cut out a template, then trace it onto your cardboard stock and cut the pieces out. I love that my Cricut Maker not only cuts out the design, but also adds the score lines so it's super easy to fold them in the correct places!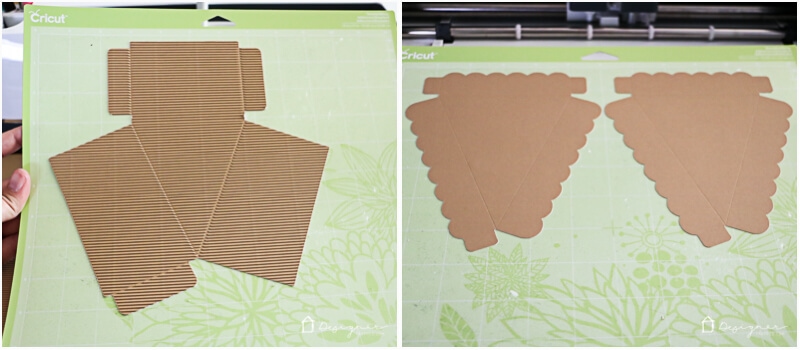 2) Fold your cardboard stock along the score lines. Then use glue tape (or whatever you adhesive of choice is) to glue the pieces together.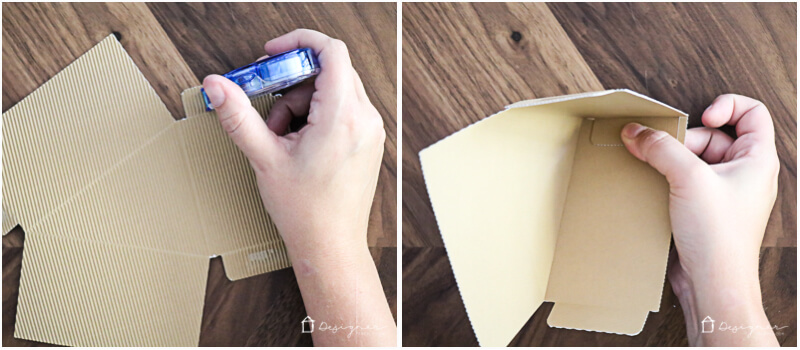 3) Once your DIY pie boxes are assembled, add a sticker if you want to :)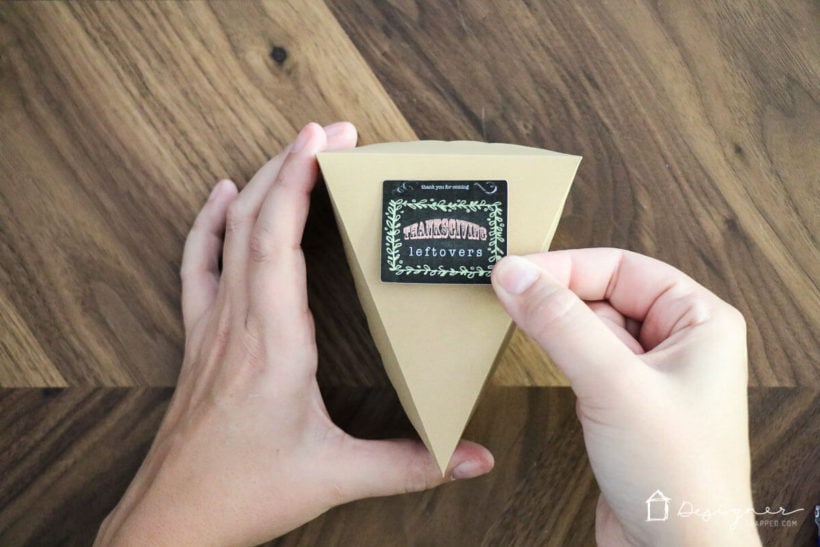 I'm so excited about how these DIY Thanksgiving leftovers containers and stickers turned out! What do you think?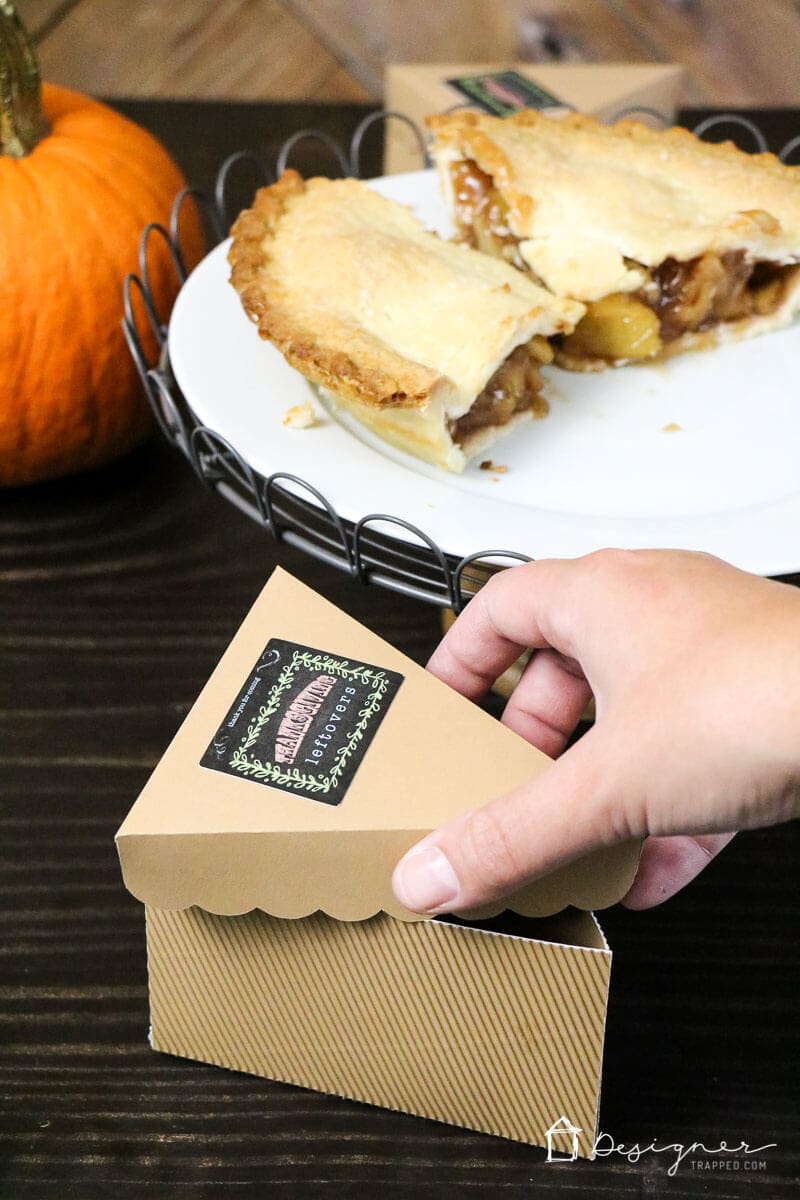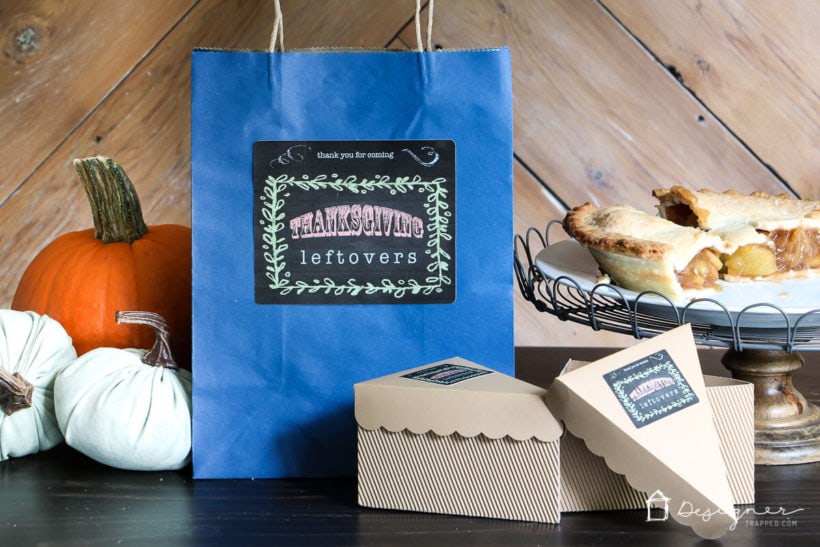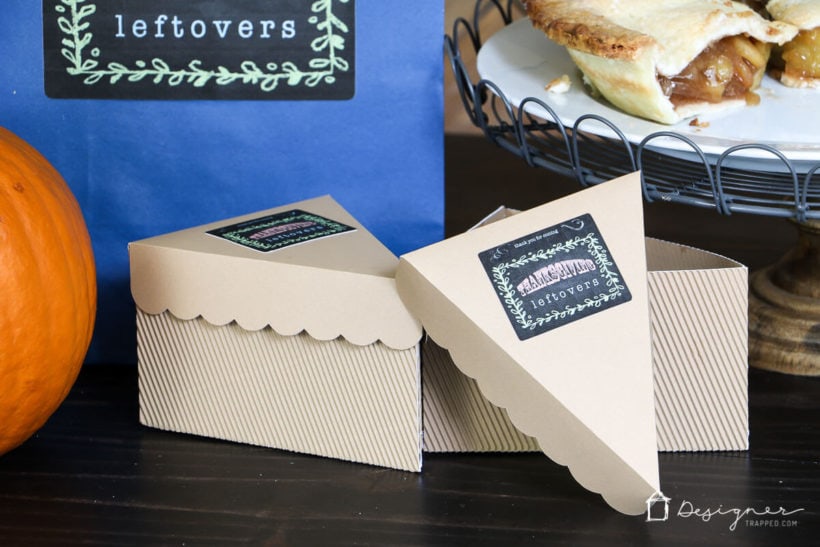 If you love this idea, be sure to save it to Pinterest or share it on Facebook so you can find it again later :) And before you head out, don't forget to click below to have the printable sticker file emailed to you within minutes.

​
[mv_create key="4″ type="list" title="More Cricut Projects" thumbnail="false"]​