Last Updated on March 3, 2022
Learn how to make your own, modern DIY typography wall art with this simple tutorial. It will make a big impact in any space in your home.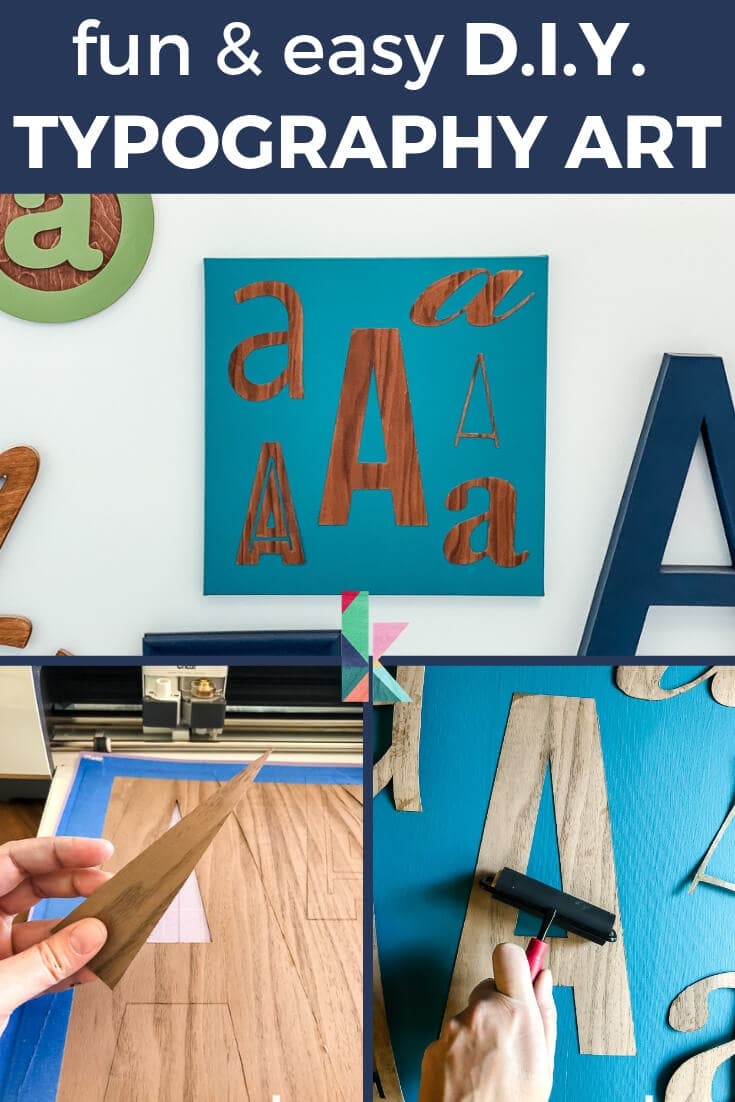 Do you ever suffer from sticker shock when shopping for art? I do! So sometimes the thought of having to fill entire walls with artwork and decor can seem next to impossible. But you can make really incredible art yourself on any budget. Pinky promise.
It's no secret that I am HUGE fan of using typography in our home decor. These large decorative wall letters I made for my daughters are still one of my favorite projects! If you have followed me for a while, you already know about the monogram gallery wall in our foyer. It's one of the first projects we tackled when we moved in 6 years ago. Well, we've made some updates to it recently (the full reveal will be coming soon). We wanted a big impact, but we didn't want to spend much money. That is how we came up with this DIY typography wall art. And I have to tell you, it's my new favorite piece in our foyer!
Read on to learn how to make your own typography art! This is a super fun and relatively quick project that only takes a couple of hours.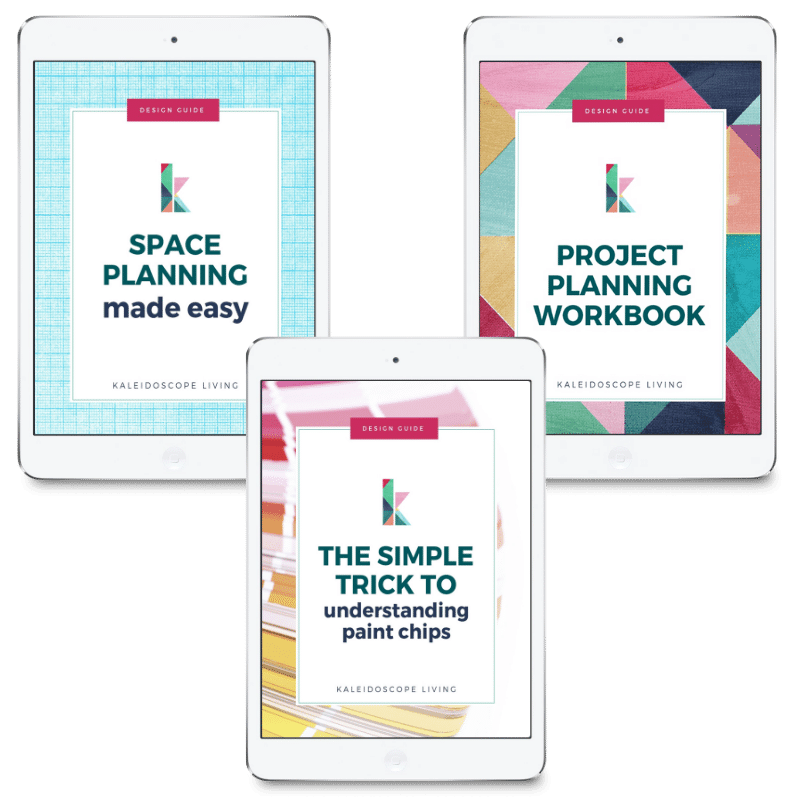 Get my FREE design guides when you subscribe!
Thank you to DAP Products for sponsoring this post. This post contains some affiliate links for your convenience. Click here to read my full disclosure policy.
DIY Typography Wall Art: A Step-by-Step Tutorial
Materials needed:
Wood veneer (I used 10 mil paper style walnut veneer)
Paint of your choice
Cutting machine or craft knife

I used my Cricut Maker machine to cut out my letters, but you could certainly print out letters on a printer, cut them out to use as a template & cut the veneer with a sharp craft knife.
You can read my review of the Cricut Maker and the versatile materials it can cut in this post.
You can read my comparison of Cricut vs. Silhouette in this post.
Steps:
Step 1
First, paint your canvas any color you like. I used leftover latex paint and it worked perfectly well.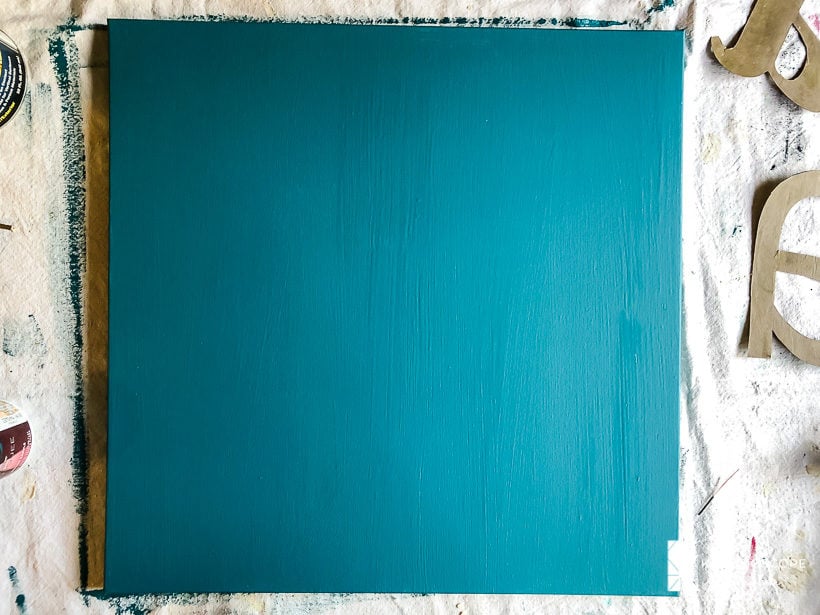 Step 2
While your paint is drying, cut out whatever letters you want. I used a variety of different fonts and sizes and played around with them until I was happy with the layout. I taped my wood veneer to my cutting mat and let the cutting machine work its magic. To cut wood veneer, the Cricut Maker several passes so this step took several minutes.
If you don't have a cutting machine, simply print the letters you want to use on your home printer and cut them out. Then trace the shapes onto your wood veneer and use a craft knife to cut them out.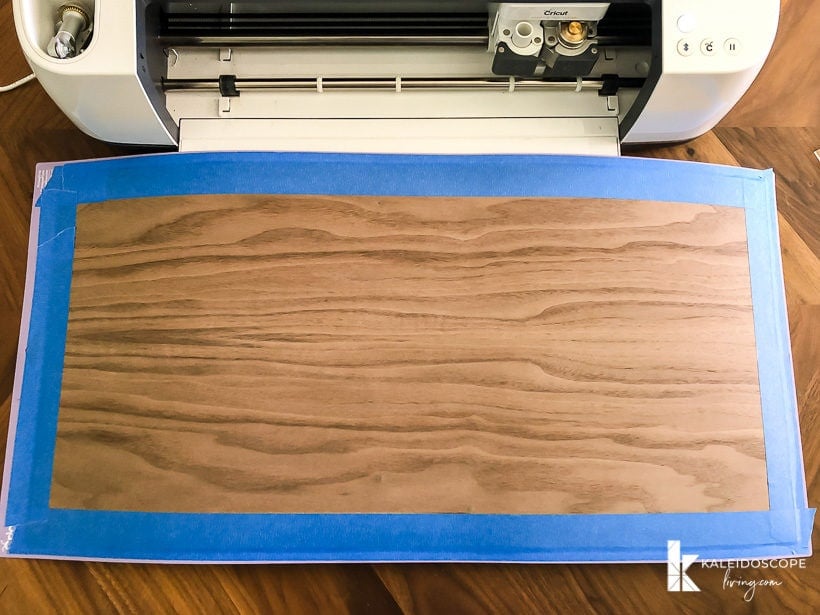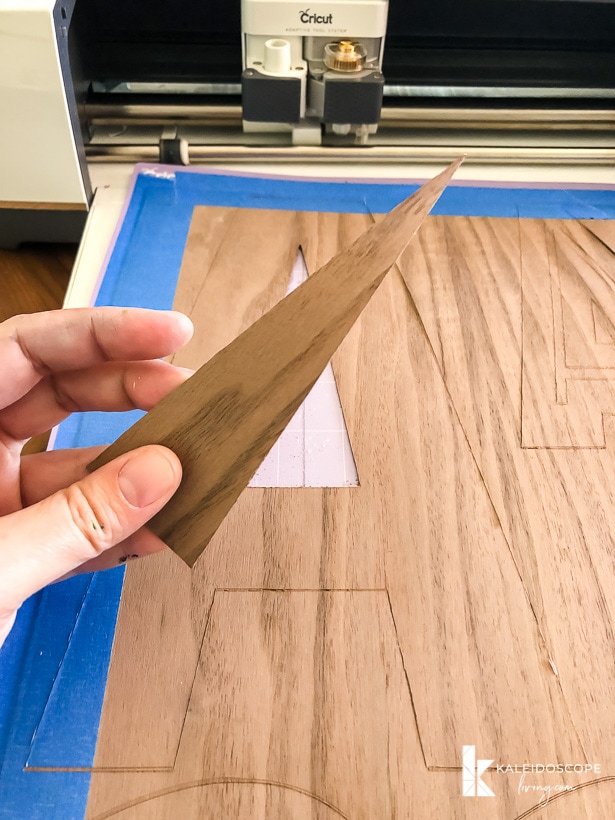 Step 3
Once all of your letters are cut out, lay them out on your canvas so that you know where you are going to glue everything.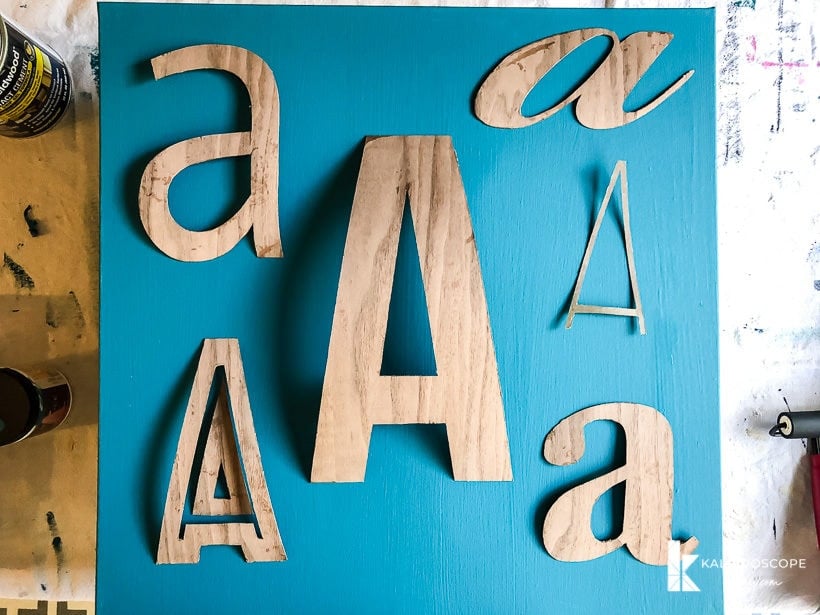 Step 4
Once you are happy with your layout, it's time to start gluing! I used my trusty DAP Weldwood Contact Cement (the same thing I used for this awesome DIY kick plate we added to our front door) to glue my letters on.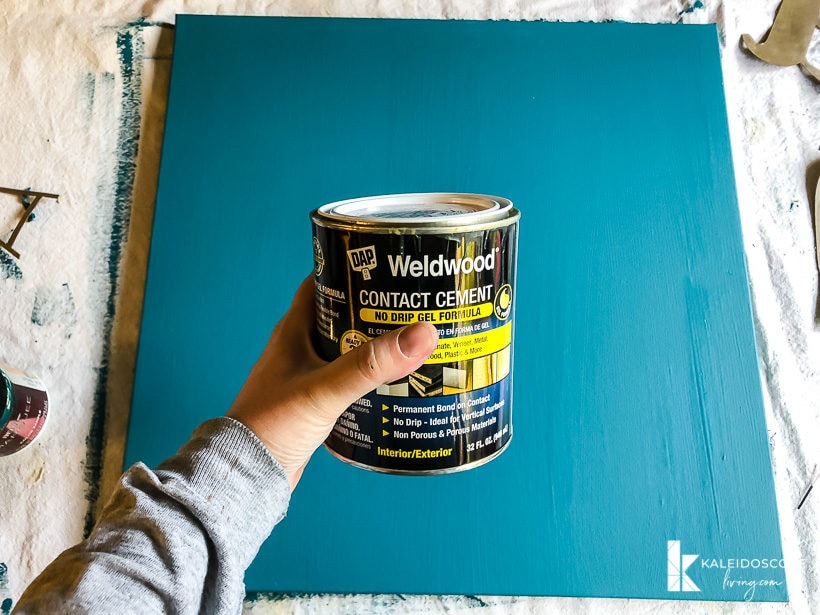 I brushed the contact cement on with a disposable foam brush and then placed them on to the canvas one at a time, being sure to follow the instructions on the can for drying time before adhering them.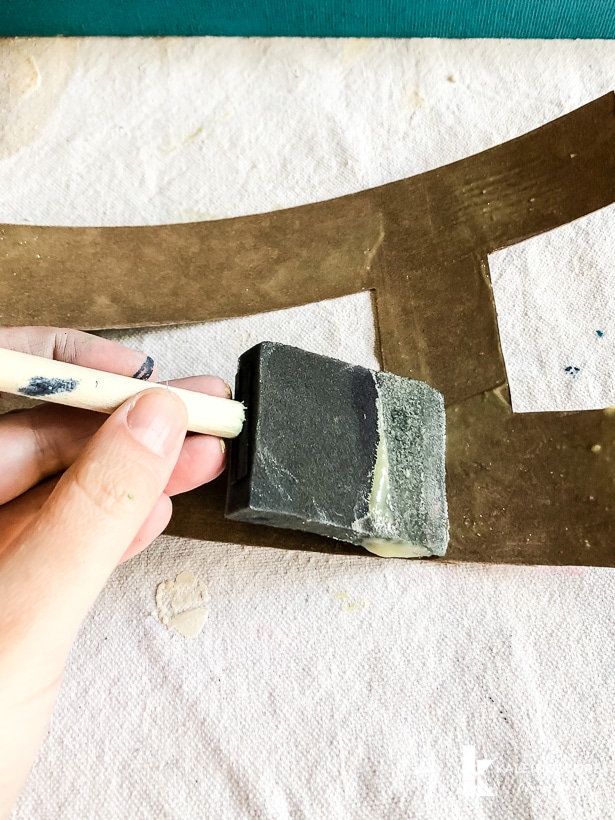 Once in place, I used my brayer to make sure they were pressed firmly into place. I place the canvas on top of a rigid book before doing this so that I didn't stretch or warp the canvas.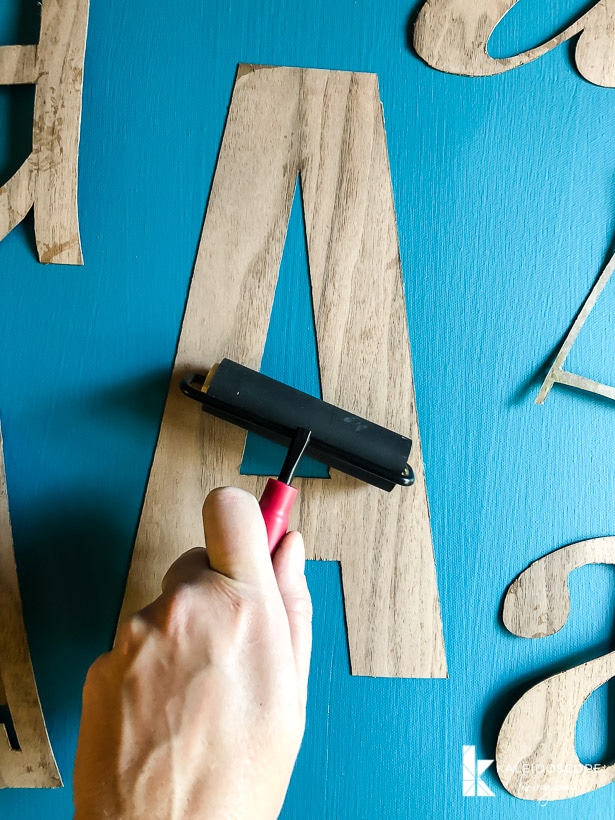 Step 5
I carefully wiped Tung Oil onto each letter just to bring out the rich color of the Walnut veneer, but this is totally optional.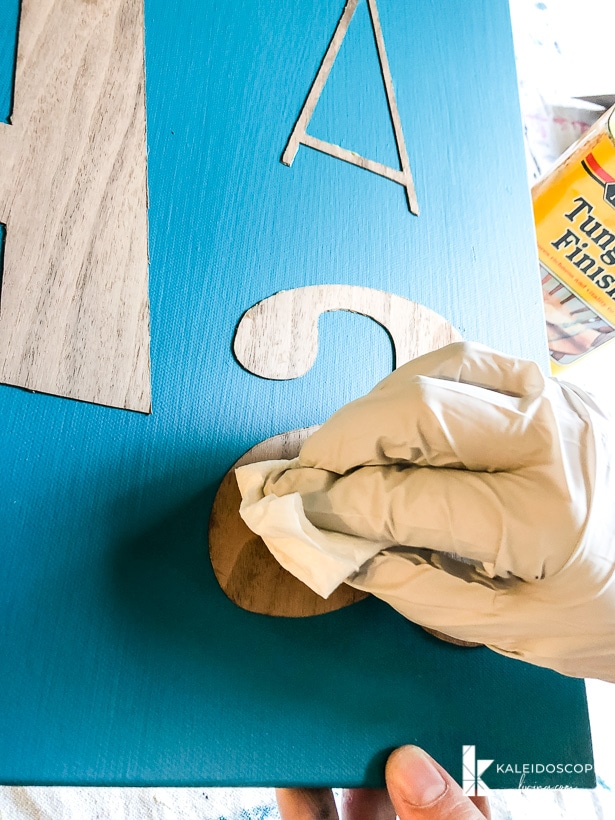 Once all of your letters are attached, hang your canvas up and enjoy it!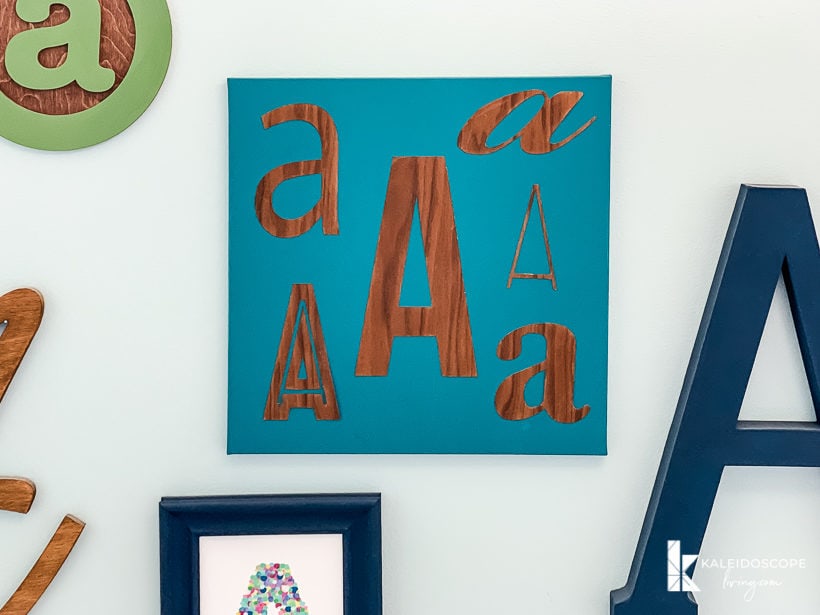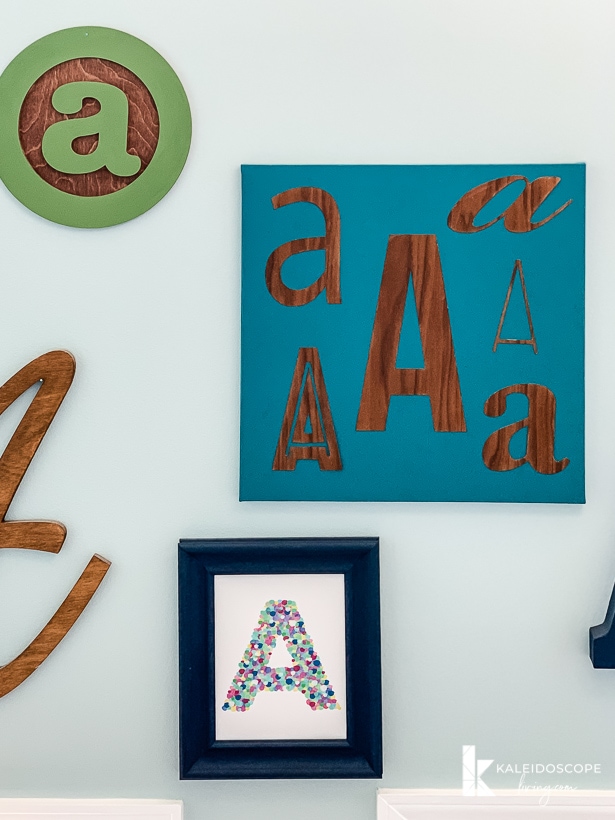 Before you head out and get started, be sure to check out my FREE design guides that will help you help you design spaces you absolutely love! Unlock my design vault and get access to all of them in one convenient digital library.
​
[mv_create 1 11 200 2016 key="1″ type="list" title="Most Popular Projects" thumbnail="</span><a href=" https designertrapped com wp content uploads diy home decor projects blog jpg target="_blank" a span]​