DIY Dog Food Storage Bin {from an old popcorn tin!}
Last Updated on May 21, 2019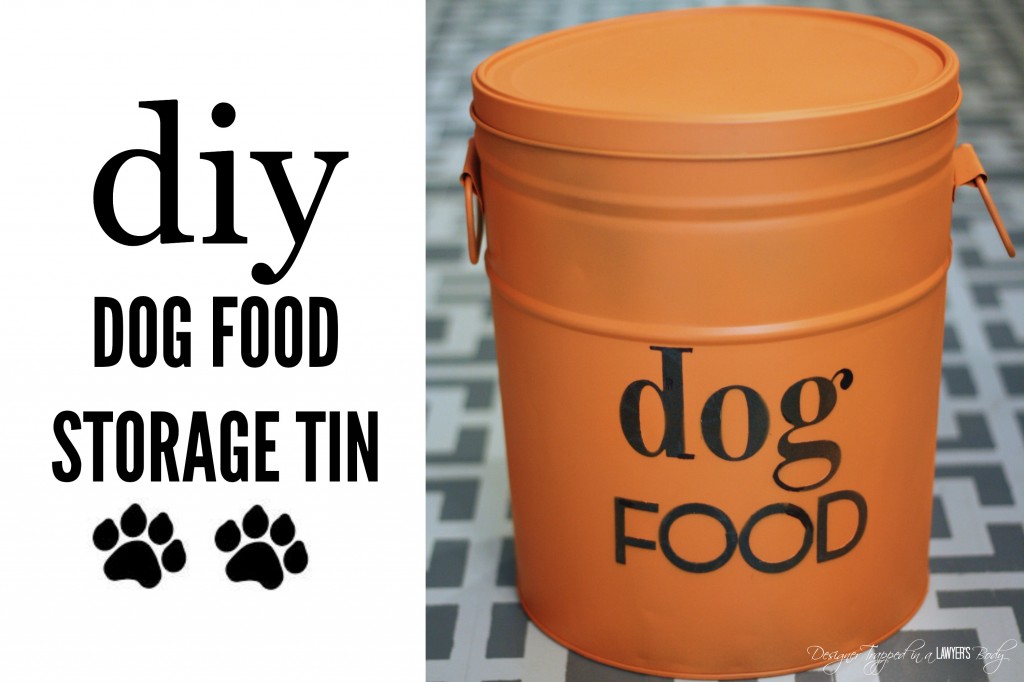 HELLO THERE! Today I am popping into show you what is one of my absolute favorite projects and it was so, so easy. As you know, we have been working on our kitchen makeover, and I knew it wouldn't be complete without a project focused on our sweet dog, Titan. So, I created a pretty dog food storage bin for him. The best part is that I did it for $0!
Before I tell you how I made my dog food storage bin, I have to take you back several years. It was Christmas time and my firm was receiving lots of client gifts, which included a lot of food deliveries. One client sent some yummy popcorn, that came in a large, round, gold tin. When it was empty, someone was about to throw out the tin, but I saved it in the nick of time. In that moment, I had no idea what I would do with it. After getting home, however, I realized it would be a nice way to store Titan's food. It stayed the original gold color until this past weekend. Now, it is orange and fabulous. Read on to learn how to make your own. This post contains some affiliate links for your convenience. Click here to read my full disclosure policy.
Materials Need to Create a DIY Dog Food Storage Bin: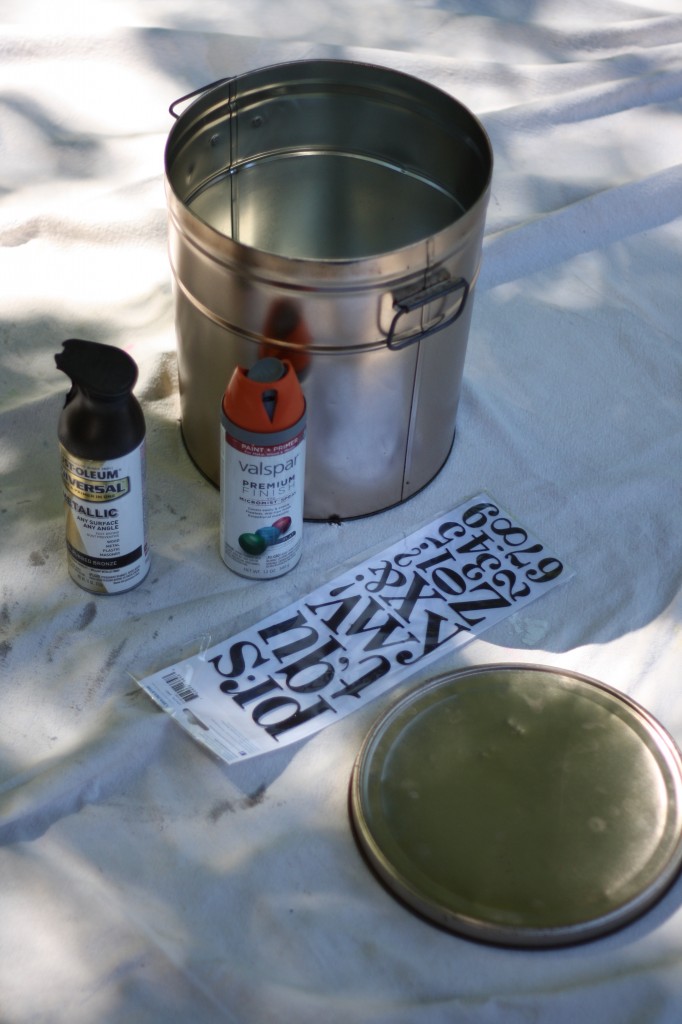 Steps to Create a DIY Dog Food Storage Bin:
1) Clean and dry your tin well.
2) Spray paint the portion of your tin that you plan to place your lettering in a dark color. I used oil rubbed bronze spray paint, since I already had that on had. Allow it to dry.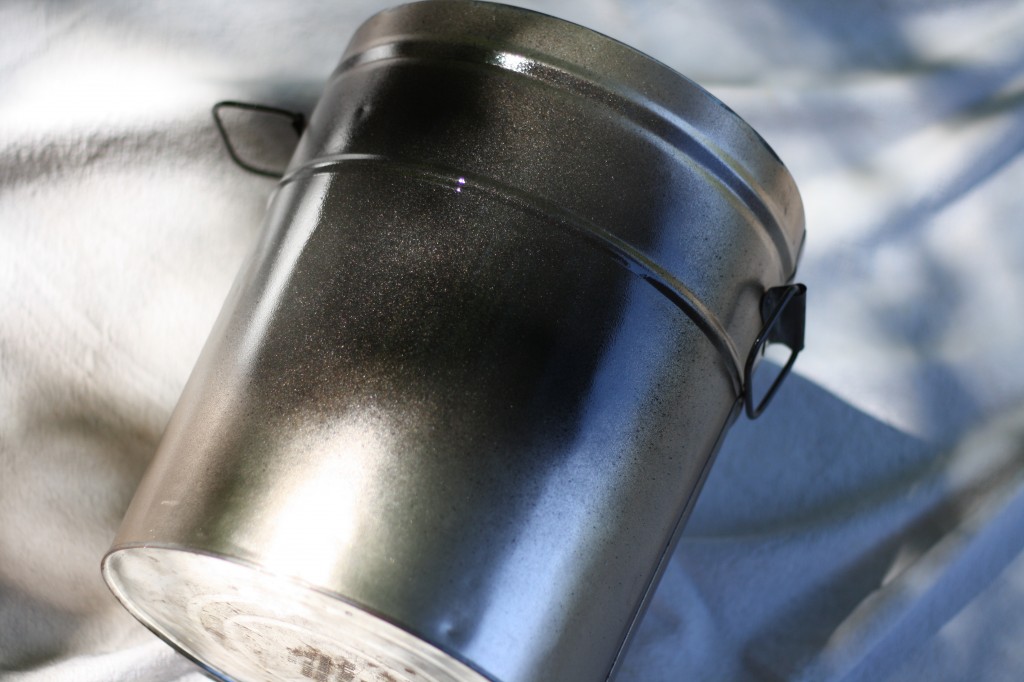 3) Place your craft stickers to spell out whatever words you want on your tin. I originally wanted to spell out "Titan," but I didn't have the letters that I needed and didn't have time to go to the store, so I had to use whatever stickers I already had one hand.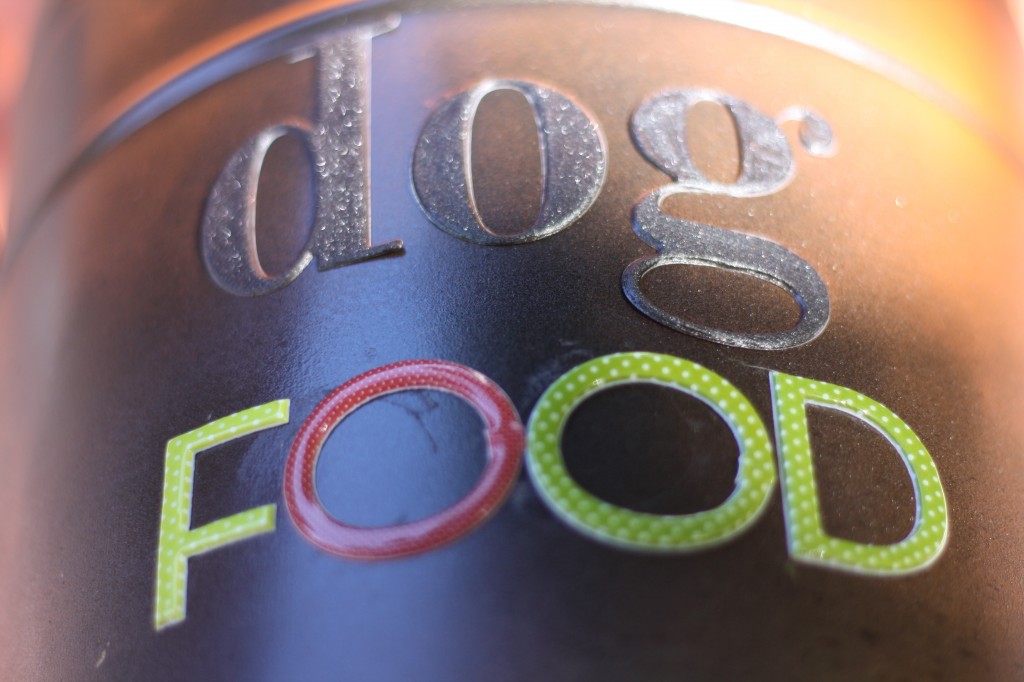 4) Now spray paint the entire tin with your second color. I used orange. Be sure to paint right over the craft letters. Again, I had the orange spray paint already.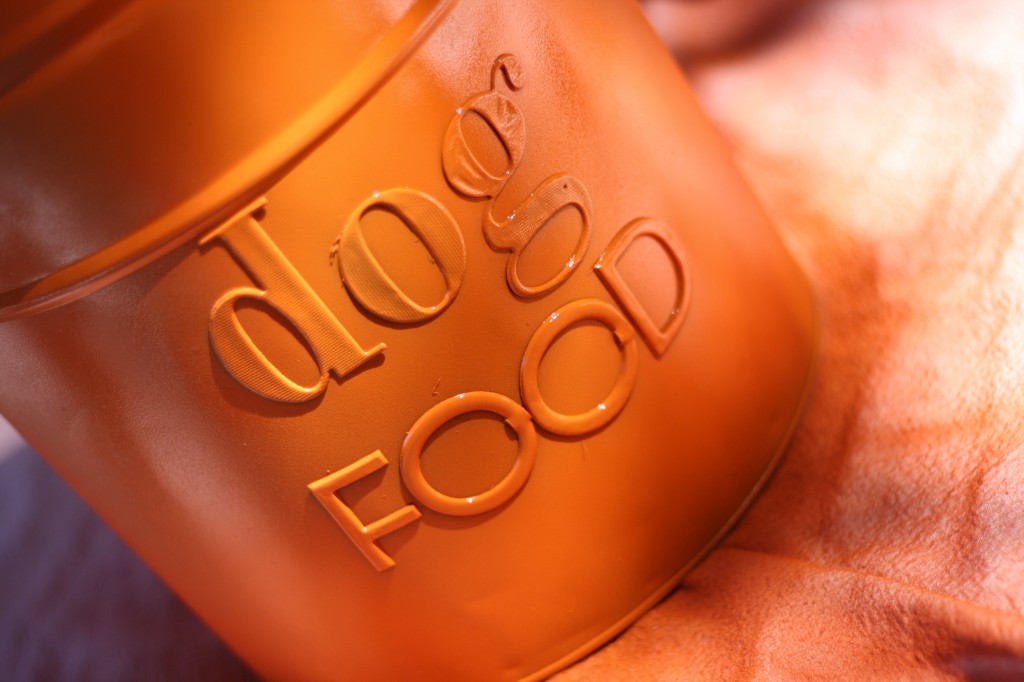 5) Once your paint has dried, peel the letters off.
6) Coat your entire tin with a protective, clear top coat. Yep, you guessed it, we already had that, too, from my orange lacquer tray project.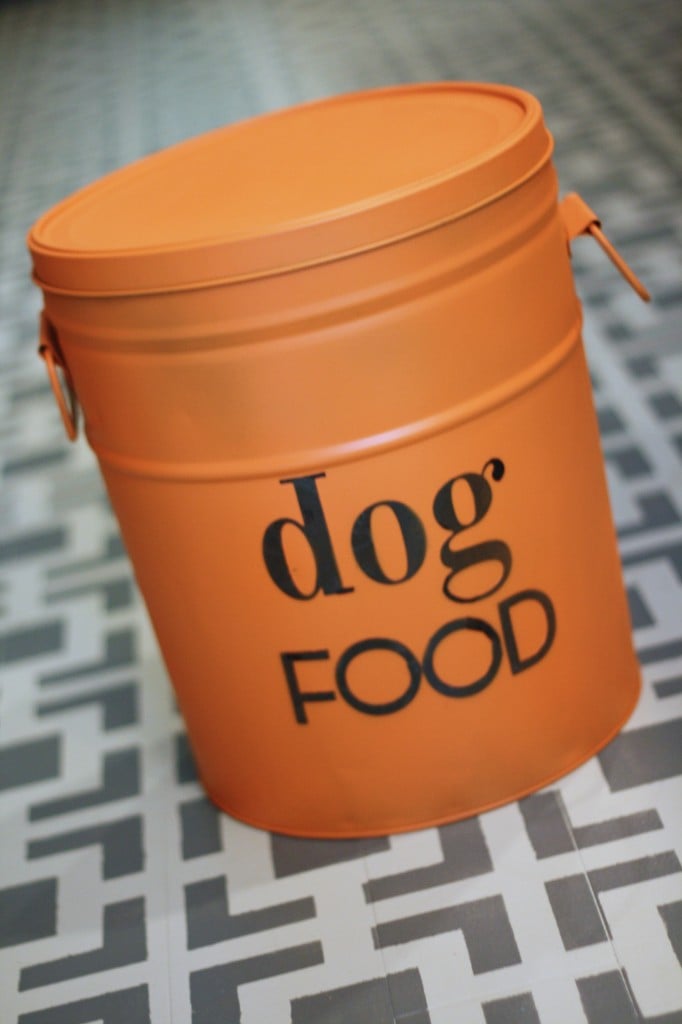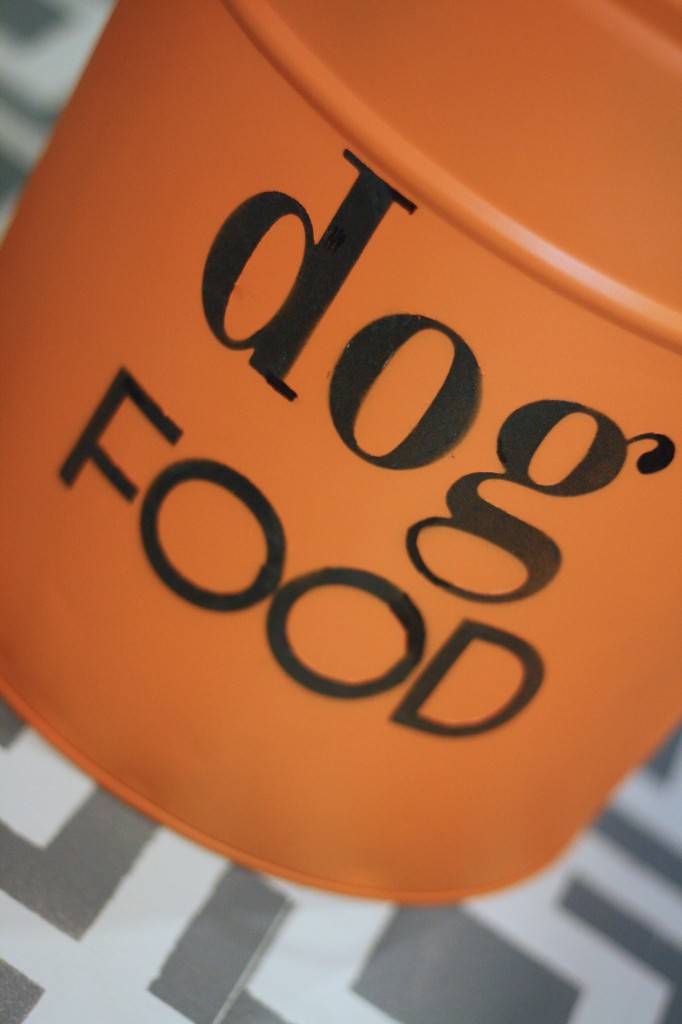 That's it! Isn't that simple, and I seriously love how it turned out. I am actually glad that I didn't have the letters to spell out Titan because I think the "dog food" in two different sizes and fonts is more interesting and fun! Just wait unit you see how cute it looks in our kitchen. REVEAL COMING THIS WEEK!!!!
What do you think? When is the last time you had one of those old popcorn tins? Are you going to save the next one you get your hands on so that you can make one of these for your beloved pet?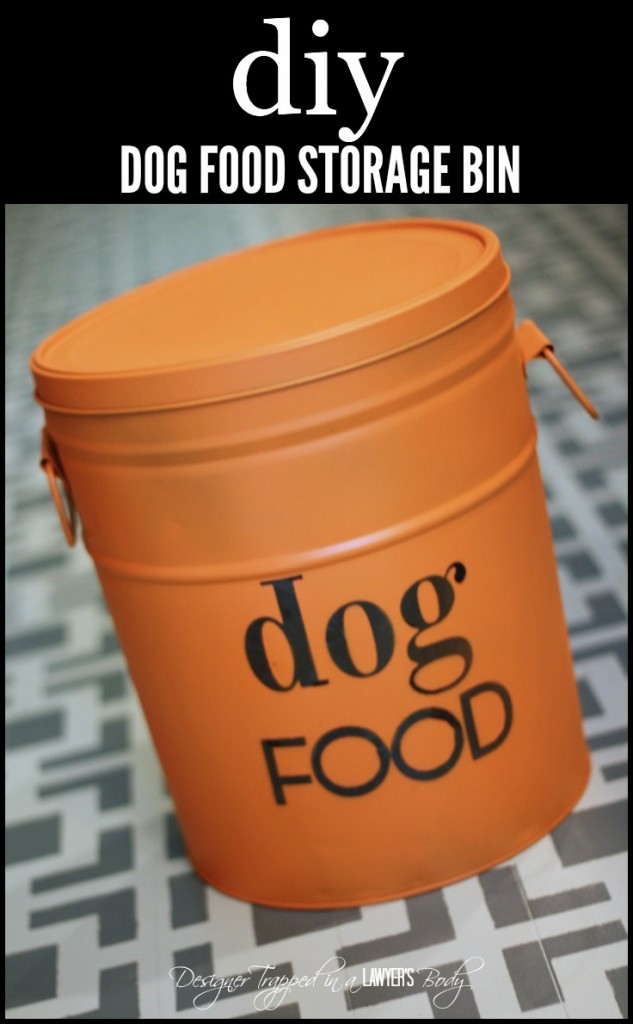 ​
[mv_create 1 11 200 2016 key="1″ type="list" title="Most Popular Projects" thumbnail="<a href=" https designertrapped com wp content uploads diy home decor projects blog jpg a]