Easy Easter Egg Decorating With DIY Temporary Tattoos
Last Updated on March 3, 2022
Easter egg decorating can be easy and fun, even if you are not artistic AT ALL. Learn how to decorate Easter eggs with temporary tattoos with this simple tutorial.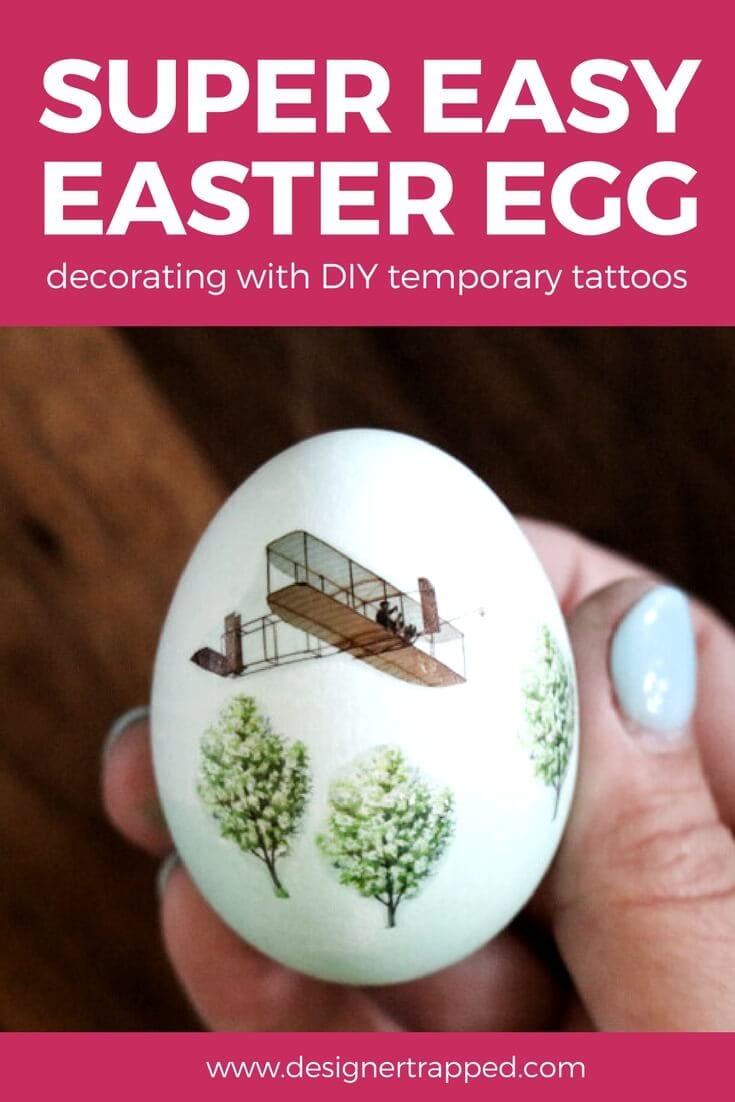 Raise your hand if you kind of dread Easter egg decorating every year. I admit that it's not something I have loved in the past for two reasons: 1) it's usually kind of messy (which is NOT my thing and believe it or not, my young girls aren't crazy about messy Easter egg decorating either) and 2) I may be very creative, but I am not even remotely artistic. So you will never see beautiful, hand-painted Easter eggs over here. The closest I have come to "artistic" Easter egg decorating are these dotted Easter eggs that I made a few years ago and these glitter Easter eggs that I made more recently.
So with that in mind, you might be able to imagine my level of FREAK OUT when Food Network Magazine contacted me out of the blue with an email that read, in part, "For a story in our April issue, we're hoping to feature one decorated egg from each of the 50 states. We love your blog, and we'd be so grateful if you would participate. It shouldn't involve too much work: We just want you to decorate an egg in a such a way that represents your state. Perhaps one from Arizona will have a saguaro cactus on it, or one from Maine might have mini moose horns. Or maybe you have an awesome sports team and think their colors represent your state. Up to you!"
I immediately had thought, "What?! Me??? How fun?!" and "OMG, I am not artistic. How am I going to pull this off?!?!?!" But I knew I had to find a way, because it sounded way too fun to pass up.
I started first by brainstorming ideas that would represent the great state of North Carolina. Should it include the Biltmore Estate in Asheville where we got married? Or the great Tarheels of UNC where I went to law school? Or just the amazing dogwood trees that NC is well-known for? Well, I finally settled on something that involved the fact that North Carolina is the "First in Flight" state because of the great Wright Brothers. And that was going to be hard because, we'll, I can't draw or paint an airplane, let alone one on an egg…
But then I remembered I've seen people decorate Easter eggs with temporary tattoos and I knew I could make custom temporary tattoos because I've done it in the past. I was off to the races. Read on to learn all about Easter egg decorating that is not messy and is perfect for anyone who is artistically challenged like me :)
Oh, and you can check out all 50 amazing eggs that were featured in Food Network Magazine here!
This post contains some affiliate links for your convenience (which means if you make a purchase after clicking a link I will earn a small commission but it won't cost you a penny more)! Click here to read my full disclosure policy.
Easy Easter Egg Decorating With Temporary Tattoos
Steps:
If you'd like a video overview of this project, click below.
1) I started by giving my hard-boiled egg a very light wash of color. I added a few drops of food coloring to about 1/4 cup of white vinegar for the effect. I washed the top 3/4 of the egg with blue (to mimic the color of the sky) and the bottom 1/4 with green (to mimic grass).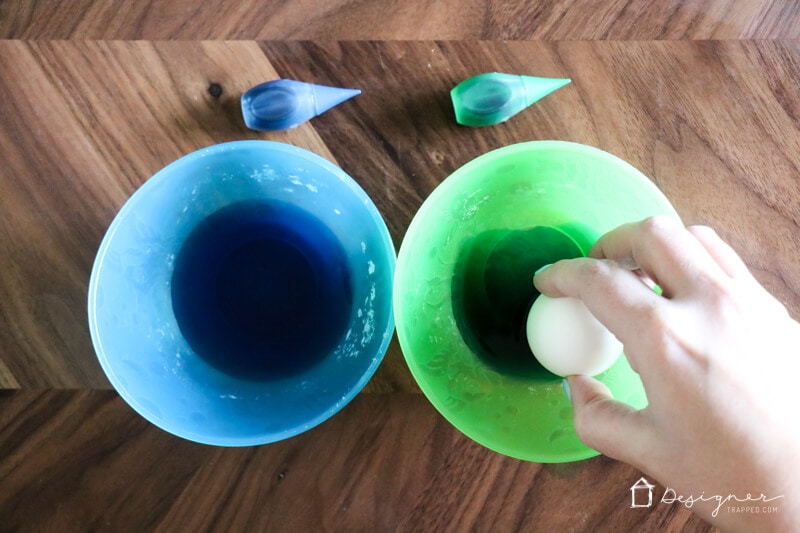 2) I designed the graphic using Adobe Illustrator, but you could use any free tool like Canva or PicMonkey. The sky is the limit when it comes to choosing what you want to print out on your temporary tattoo paper. You are only limited by your imagination.
3) Once you have settled on your design, print it out on your temporary tattoo paper. Specific instructions will be included with whatever tattoo paper you purchase. I printed multiple copies of my design because I wasn't sure exactly how I wanted to apply the design to my egg. I then cut off only the portion I had printed on. (Temporary tattoo paper is not inexpensive, so I wanted to save what I hadn't used).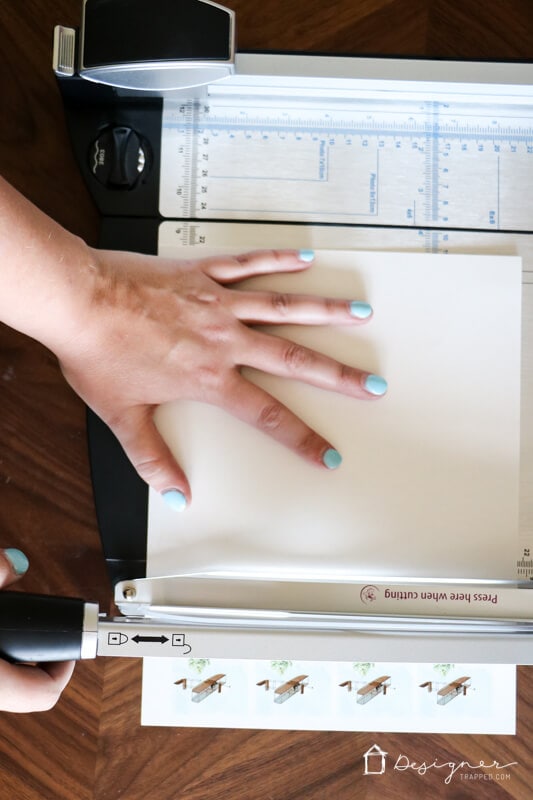 4) For the kind of tattoo paper I used, after I printed my page out I had to then apply the plastic adhesive on top of the printed images. It's not hard, but IT IS sticky, so be careful when handling it.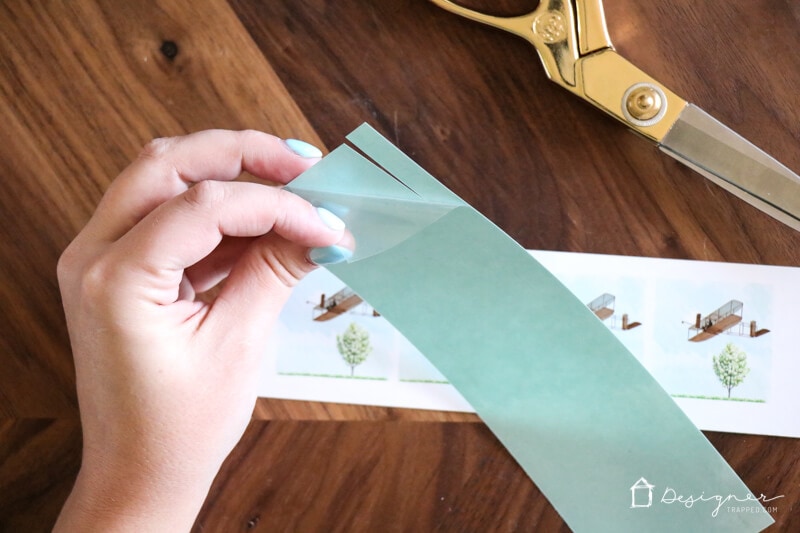 5) Once you have applied the adhesive film, you are ready to cut out your design. First I tried to apply the whole design at once, but since the egg is curved, it didn't go on as smoothly as I would have liked. So, I decided to cut out each portion of the design separately and apply the trees and airplane individually. This approach worked perfectly. You apply temporary tattoos to eggs the same way you do to a hand or arm–just peel off the adhesive, place it sticky side down and press it in place with a damp washcloth. Then peel of the paper backing.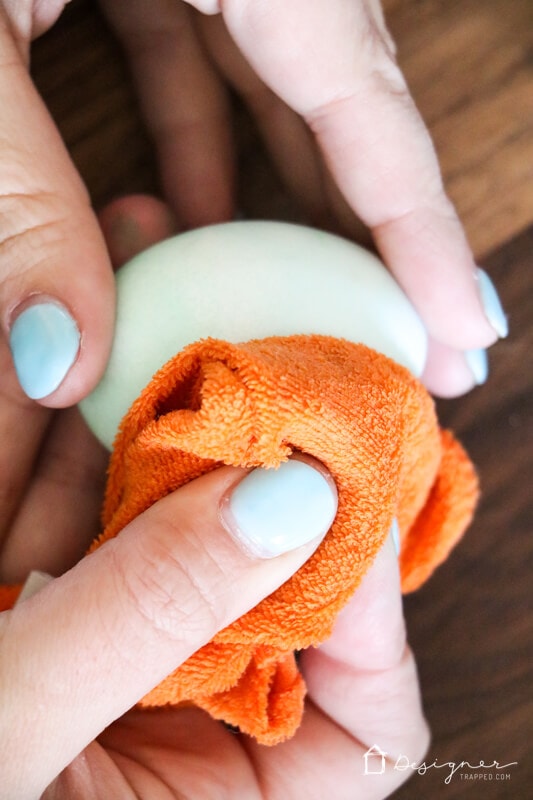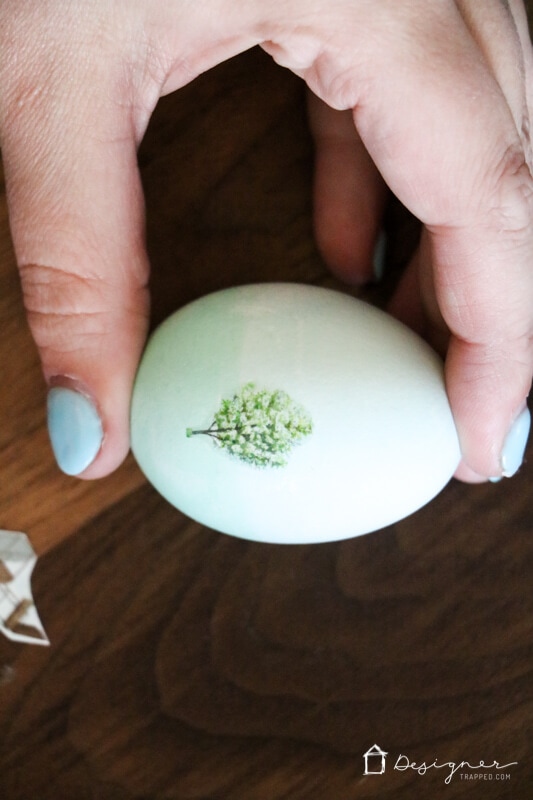 Repeat the process until all the portions of your design are in place.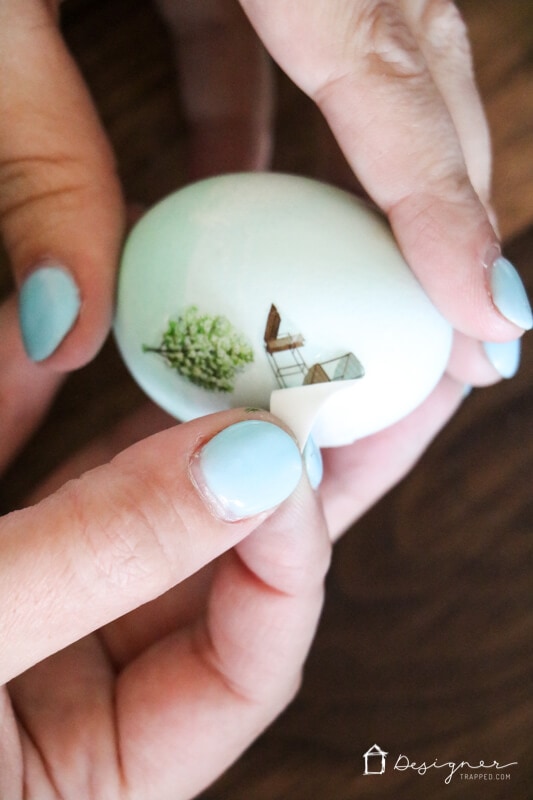 Here's my finished egg photographed by me.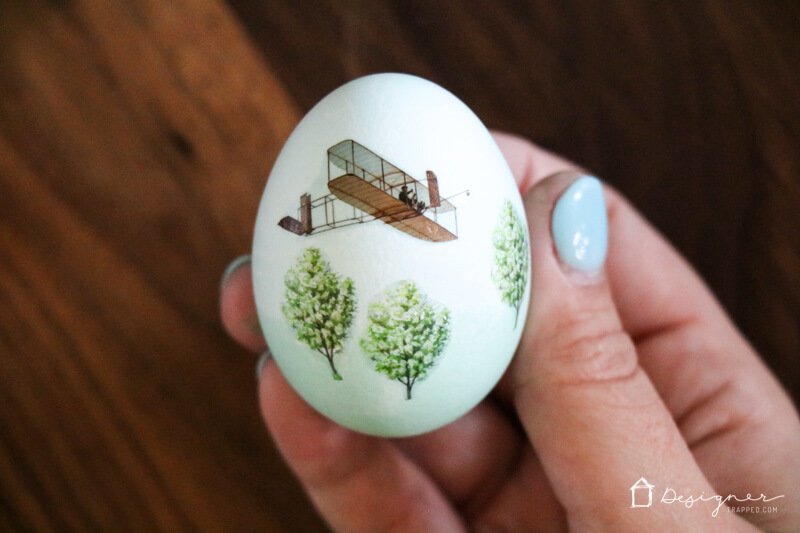 And here is a MUCH better photo of it taken by Food Network Magazine!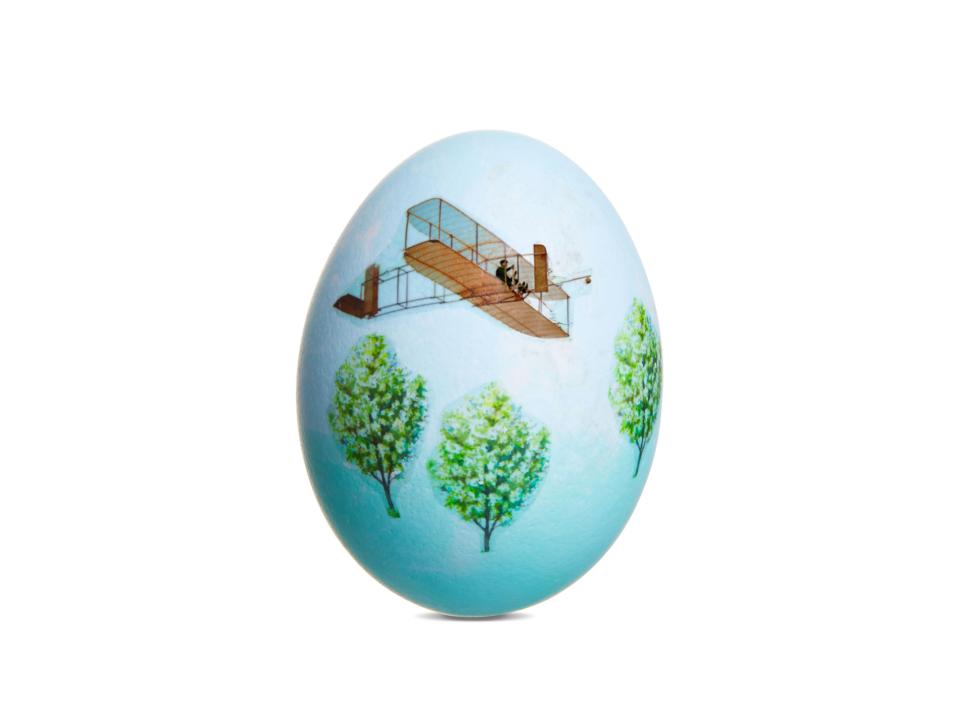 The most nerve-wracking part was packing up my egg to ship it to NYC to Food Network Magazine so that they could photograph it (its photos are so much better than mine, obviously). But in the end, it made it to NYC safe and sound! You can see it featured along with 49 other amazing eggs from all the other states in the April edition of Food Network Magazine.
And before you head out…
​
[mv_create 1 11 200 2016 key="1″ type="list" title="Most Popular Projects" thumbnail="</span><a href=" https designertrapped com wp content uploads diy home decor projects blog jpg target="_blank" a span]​