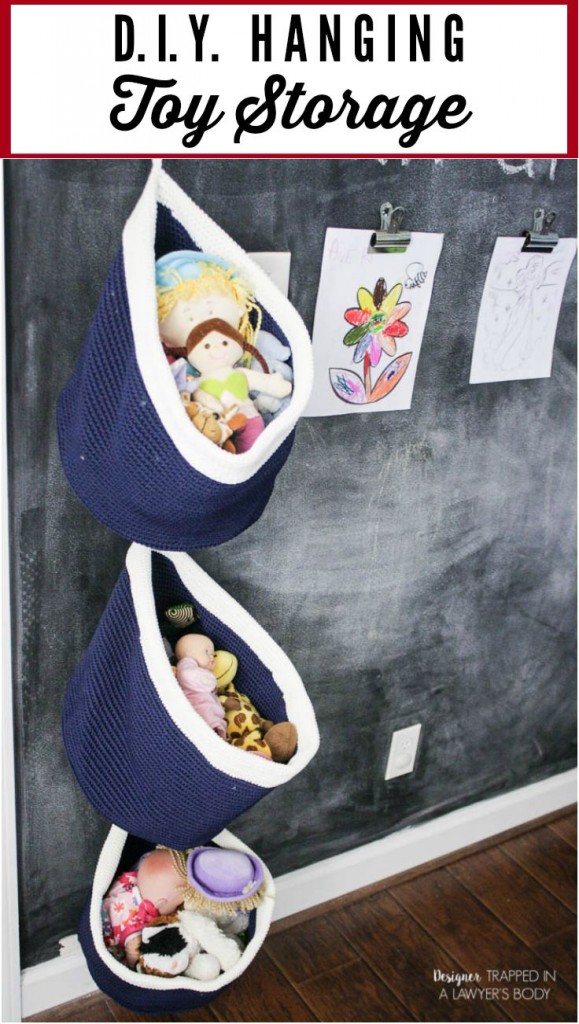 Hello friends! Y'all, I am sorry I have been ALL OVER THE PLACE lately. We have so, so many different DIY projects going on right now, but as you know, one of our projects has been to improve the appearance, storage and function in our twin girls' playroom. We have done lots so far, including building DIY pipe shelves and desks and we updated the look of their Ikea toy storage system quickly and easily with gel stain. Today I am super excited to share with you how we created the easiest and cutest hanging toy storage ever! This is a DIY project for even the least experienced DIYers out there! Read on to learn how to make your own DIY hanging toy storage in about 15 minutes!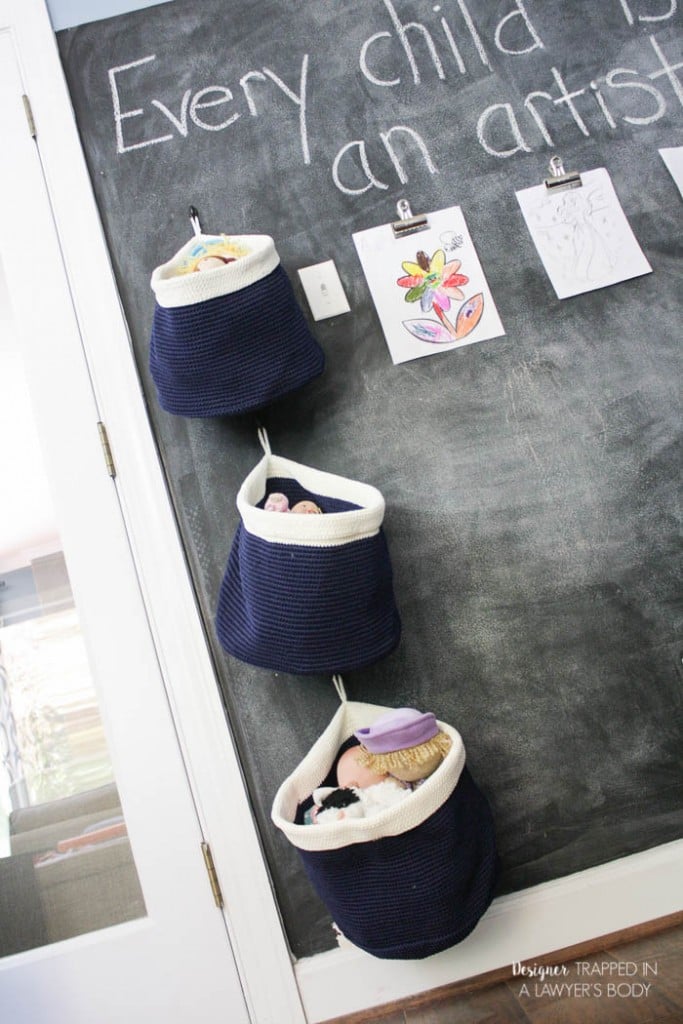 Supplies Needed for Hanging Toy Storage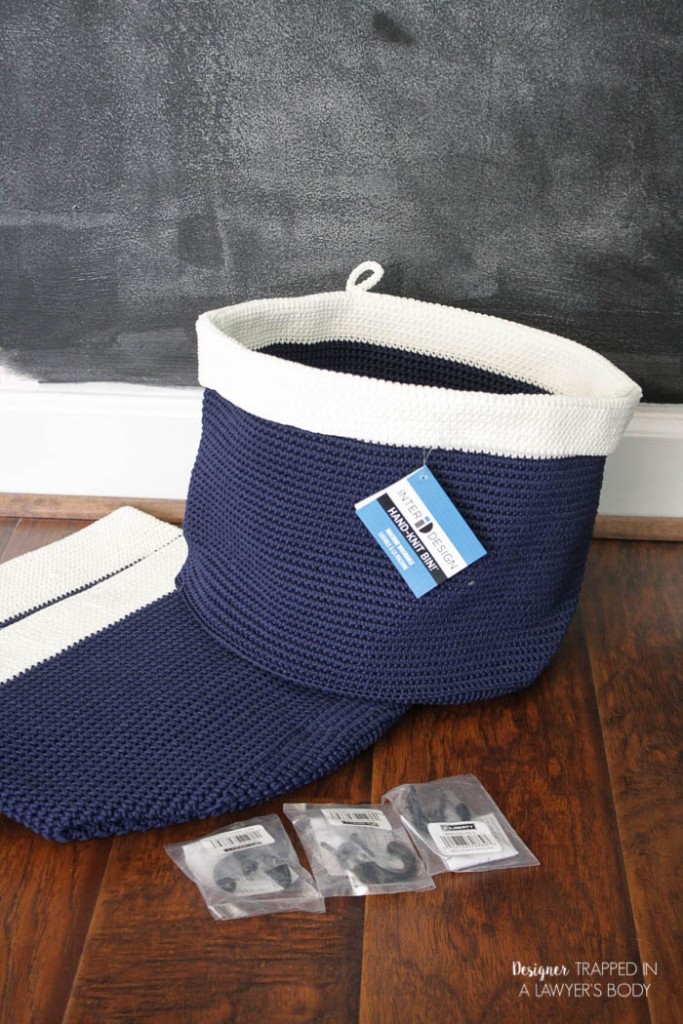 Hanging Toy Storage Tutorial
1) Decide where you want to hang your baskets and determine whether you will be able to hang them on a stud. If not, be sure to use appropriate anchors to secure your hooks to the wall. Mark your holes and hang your hooks.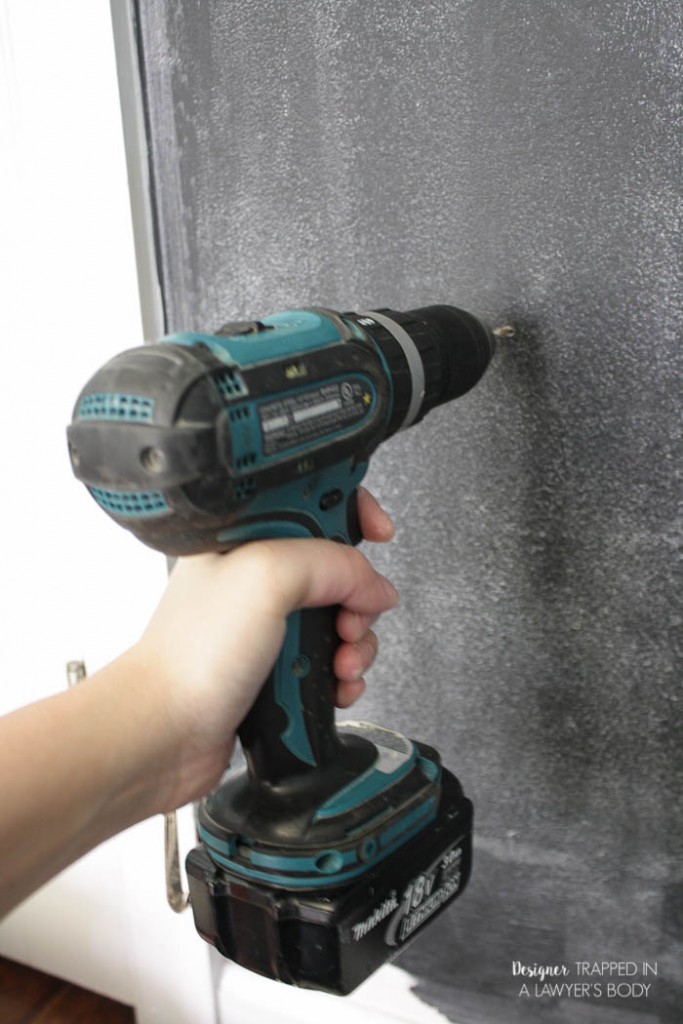 2) Hang your baskets and stuff them full of toys!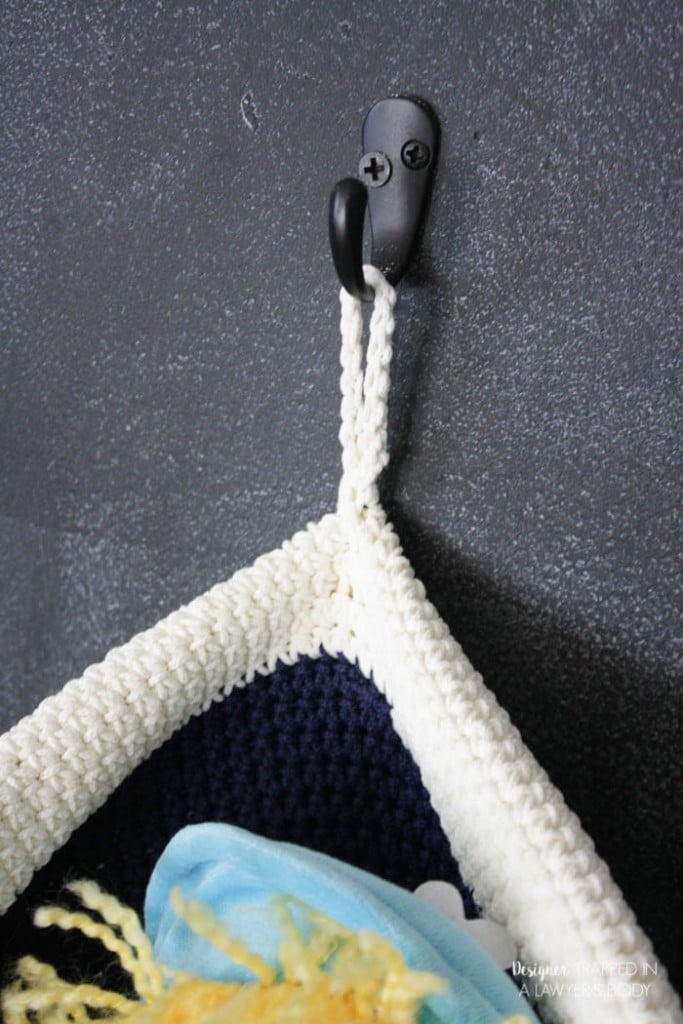 That's it! Easiest project ever, huh? Check out how adorable the finished project looks.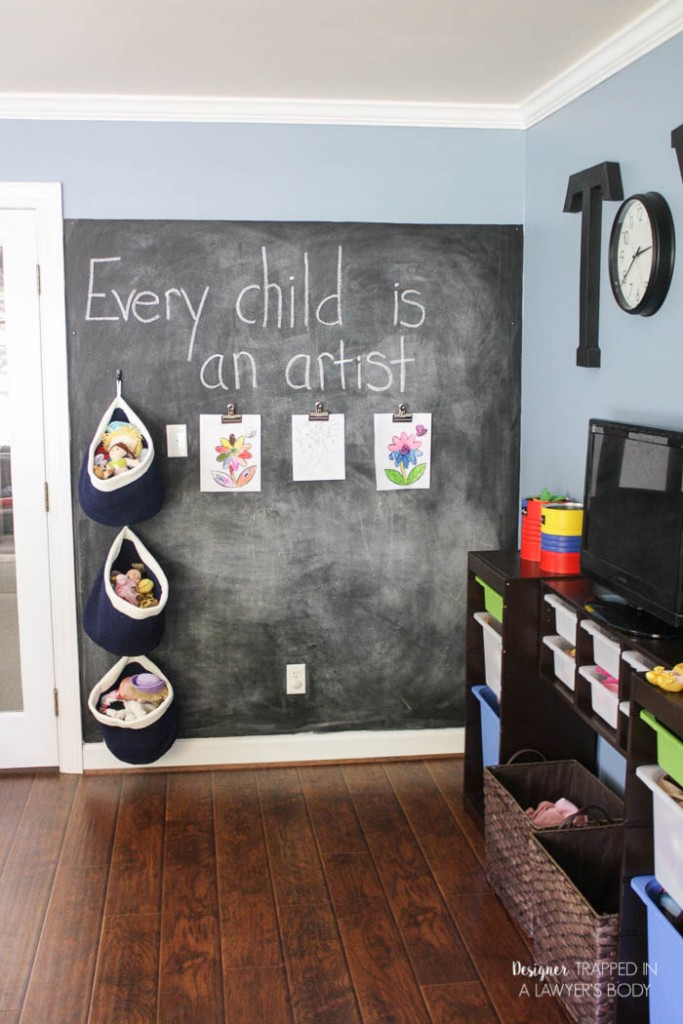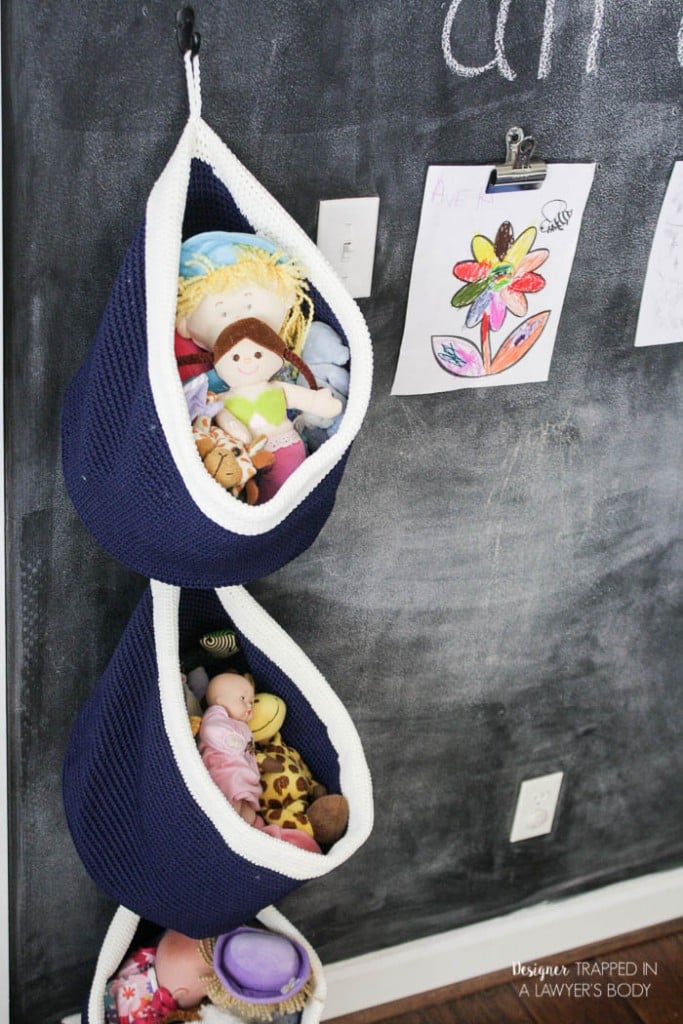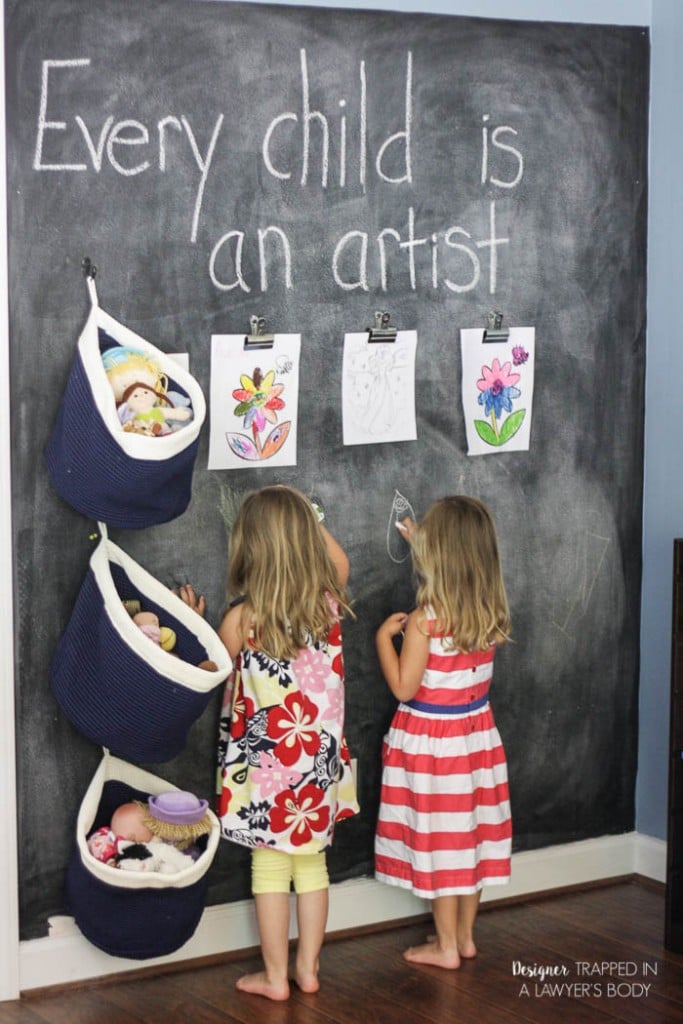 Not only is this hanging toy storage an incredibly effective way to utilize vertical space for storage, I think it looks GREAT. I love the baskets and am already thinking of ways to use hanging baskets in other areas of our house. I think they would be great in a guest room for holding towels or extra blankets.
What do you think? Could this help you tame the stuffed animals or toy storage problems in your home?
​
​