Thank you to Hayneedle for partnering with me on my family room makeover!
Hey friends! It's no secret that we've been shuffling rooms in our home over the past few weeks. Why? Because we need to separate our twin girls' into separate bedrooms :( I'm sad about it, but one of our sweet girls wakes up earlier in the morning than the other one and it was causing issues. Soooo, we are separating their bedrooms. The good news is they are super excited about it!
Since my home office was in the spare bedroom, I've had to relocate it to what was the girls' playroom. That meant we had to move their playroom to a section of our family room. And that sparked a family room makeover! Because we've had to rearrange things to accommodate the playroom stuff, our old furniture layout just didn't work at all anymore. So… we've decided to move that furniture upstairs to create a sitting area in our bedroom (more on that soon) and we have partnered with Hayneedle for our family room makeover, which includes new furniture, a new rug, and lots of other fun changes!
Here's what the family room has looked like for the past several years.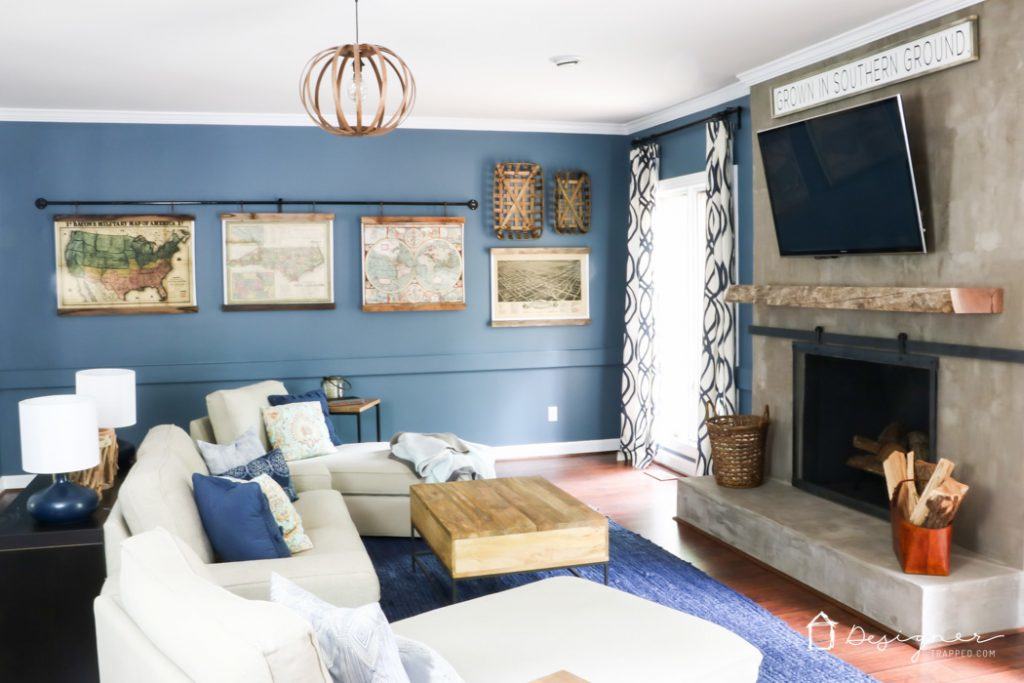 We loved the color of the walls, but this room doesn't get a lot of natural light and it was just too dark. So, we are going to lighten it up, mix up the art, and change the layout. I'm super excited about the new layout. We have chosen two full-sized couches from Hayneedle and they are AH-MAZING. We just got them last week and I am blown away by the quality of them for the price. Seriously. Anyway, I digress. Check out the mood board for the new space :)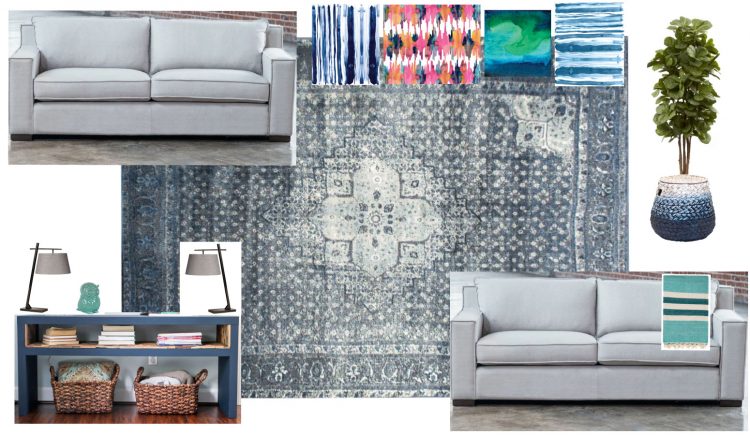 I'm so, so excited to see this space come together. The reveal will be headed your way in about a month :) For now, you can see the source list below.
Source List:
​
​