Happy Monday friends! It seems like this year we have several "room refreshes" on our list of things to do. What do I mean by "refresh"? A refresh is definitely short of a complete renovation and is fairly inexpensive, but can really change the whole feel of the room. Last week I shared with you some plans for sprucing up our foyer and that is already in progress. After that, I am going to turn our attention to the family room and I am SO excited about the small changes we have planned for this room because they should have a big impact!
First, let's revisit what the room looks like now and then I will talk about what is going to change :) This is how our family room looked when we first moved in.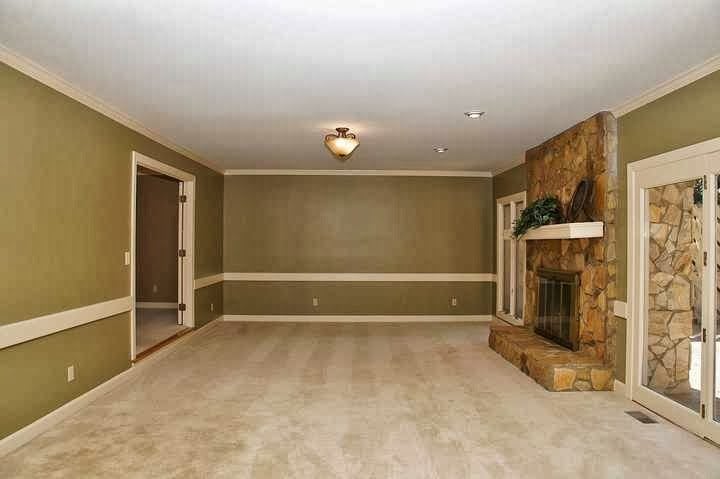 After painting, replacing the flooring with laminate flooring (you can read all about why we chose laminate flooring for our home here), and completely transforming the fireplace with concrete for around $100, below is how it has looked for nearly 3 years.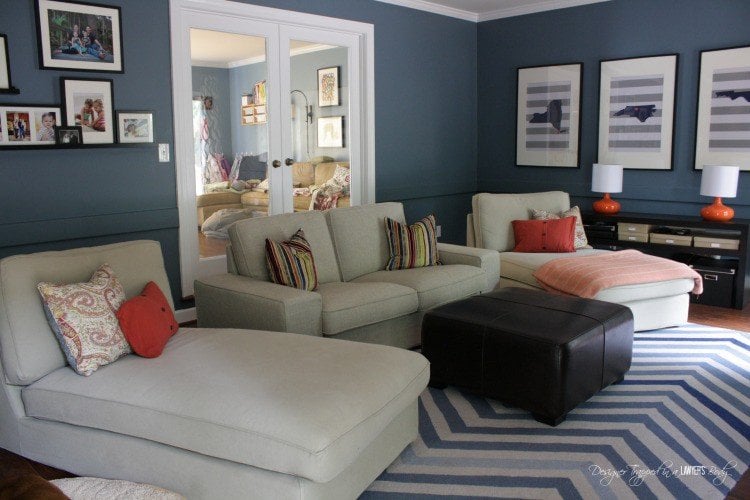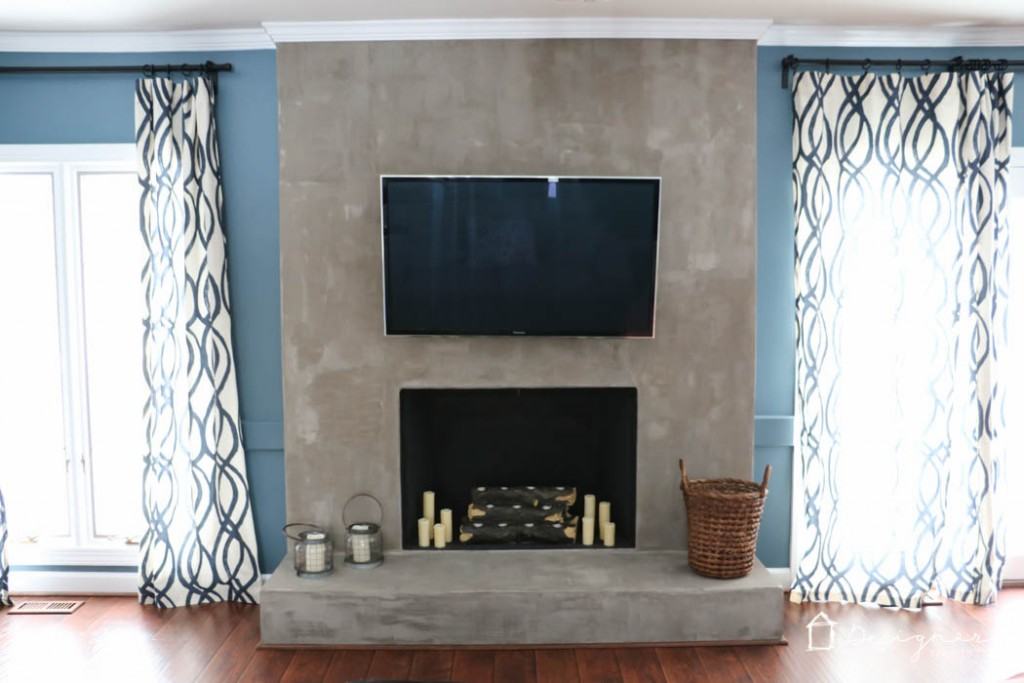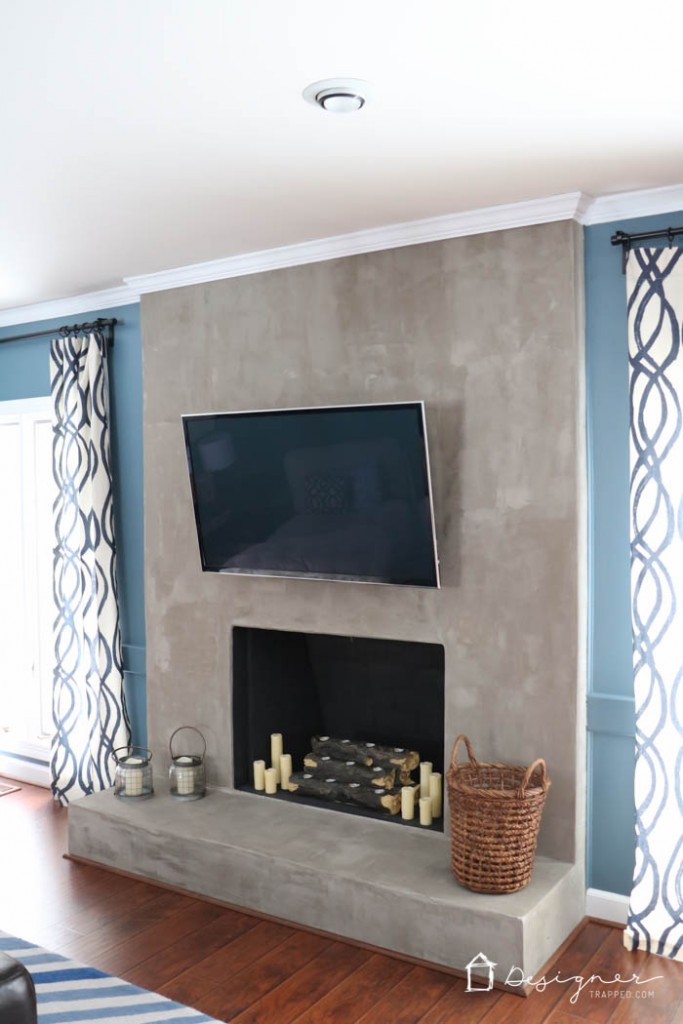 Now, take a look at the inspiration for our family room refresh.
So, what's going to change? Let's go through the list, shall we? Oh, and if you fall in love with some or all of the items you are seeing and want some for yourself, I've included affiliate links for your convenience.
Click here to read my full disclosure policy
.
The rug. We moved the chevron striped rug from Rugs USA into our twin girls' playroom–it looks AWESOME in there, so we are going to get a new rug for the family room. We've selected a navy blue chunky knit rug.
The coffee table. After pining the Industrial Storage Coffee Table from West Elm forever, we finally took the plunge and ordered it as a birthday present to ourselves. We just couldn't figure out a way to DIY it and save a ton of money, so we sucked it up and bought it. It should be delivered within the next week. YAY! The new coffee table will be the biggest investment in the room. Though we got it on sale, it was still almost $500, which is a lot but we think it will be well worth it.
The art. The striped art with all the states we have lived in is fun, but I am no longer loving the orange accents in the room and I have an EPIC plan for how to hang some reproduction vintage maps from Retro Print Maker on Etsy instead. I've ordered 4 different maps and am only showing you two, but can't wait for you to see the others. So excited!
The accent pillows. Changing accent pillows is such an incredibly easy way to really change the feel in a space. I want to go with a more interesting mix of patterns this time around and tone down the emphasis on orange.
The fireplace. Y'all, the plans for our fireplace are SO FRIGGIN EXCITING. We plan to create our own DIY version of the fireplace screen you see on the inspiration board above. How awesome is that?! And, we are fairly certain we are also going to add a chunky wood mantel. Wooo hooo! We love, love, love our $100 DIY concrete fireplace (you can find that tutorial here), but we do want to add some interest to it and think a wood mantel and the super cool industrial screen will do the trick.
So those are the plans! What do you think? If you want to check out any of the items for yourself, you can shop the post below by clicking on any photo for more info.

If you love this refresh design plan, be sure to pin it for later!

​
​