These free Valentine's printables are a perfect way to add some Valentine's Day decor to your home without spending a dime! These Valentine's printables feature modern song lyrics. So sweet!
Hey friends! It's time for this year's FREE Valentine's printables. I had so much fun making them. You know I love typography, so I decided to stick with a really simple script font and a black and white color scheme. I used modern day "love song" lyrics from 3 of my favorite songs (if you can guess what songs they are from you will have some insight into my very diverse taste in music, lol).
Take a closer look.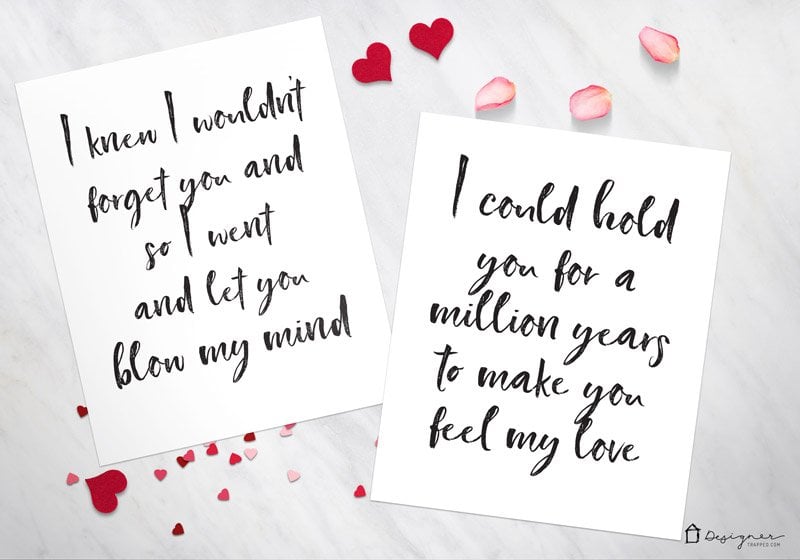 These Valentine's printables are absolutely free for my newsletter subscribers. Just click below to fill out your info and have them emailed to you right away.
I hope you enjoy them (and that you can figure out all the songs the lyrics come from)!

[go_portfolio id="printables"]