Stop talking about getting organized and just do it, already! With this absolutely free event, you can get organized once and for all.
Ever wish you could sit down and have coffee with someone (or a room full of someones) who is totally non-judgey and knows exactly which manageable steps you should take next to get your life and home running smoothly?
Are you tired of all of the "expert advice" that doesn't actually work for busy women who have a lot to manage and who also DO need to sleep occasionally?
Well, I'm teaming up with over 40 other real-life, real-talk women and we are all so excited to share our stories and the lessons we've learned along the way about organizing and streamlining your home.
This post contains some affiliate links for your convenience. Click here to read my full disclosure policy.
It's called Get Organized HQ, and it's a completely free, 100% online event. These been there done that women are will be talking about everything from organizing pantries, garages, and toys, meal planning, work/life balance, setting practical goals, decluttering, budgeting, and so much more!
And it's TOTALLY FREE TO ATTEND

!
I'm going to be a featured speaker at Get Organized HQ, and YOU are all invited!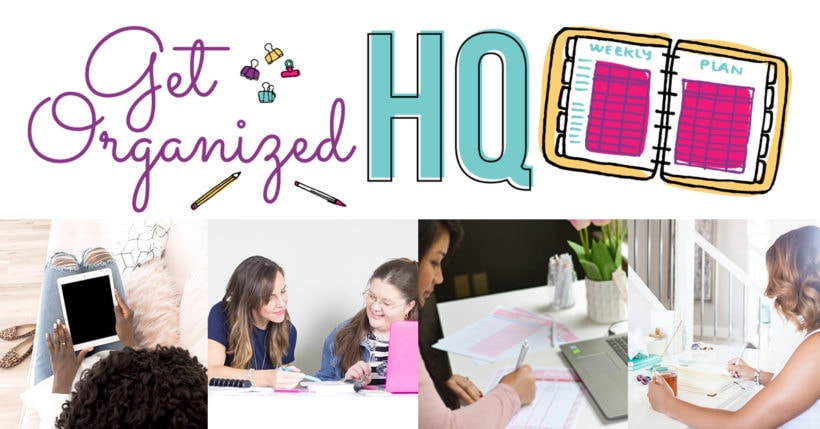 Get Organized HQ is a FREE event with 40+ organizing experts to help you streamline your life and home! The best part is – you can join us without hiring a babysitter, changing out of your yoga pants, or leaving your house! Mark your calendars now, Get Organized HQ is September 9th – 13th. And yes, it's seriously free. Click here to get your free ticket.
More than 40 organizing pros from across the country will be joining us to share their knowledge and help you get organized once and for all, and run a happy, healthy, home with less stress and more structure.
You are going to LOVE the speakers at this event! I have been a big fan of most of these bloggers and YouTubers for years. I have used their expert advice in all areas of my life, work, and home. At Get Organized HQ these outstanding speakers will be covering everything from quick meal planning to healthy eating on budget, home management, creating routines, self-care, photo organization, decluttering, eliminating paper clutter, home decorating, budgeting and finances, cleaning methods, streamlining your wardrobe, and more! Click here to learn more about the speakers and topics.
My session is focused on how to decorate your house without getting overwhelmed or losing your mind! In it, I cover the process you should use to decide how to prioritize and where to start with your home decorating or renovations. So, if you have an entire house or more than 1 room that needs attention, you will learn exactly how to decide what to tackle first without feeling overwhelmed. And I also cover how CRITICALLY important it is to create a cohesive design plan before you waste any time or spend any money and we'll talk about your options for how to come up with that plan. I'm really excited about the session I put together, so I hope you will join me! Just click here to get your free ticket now.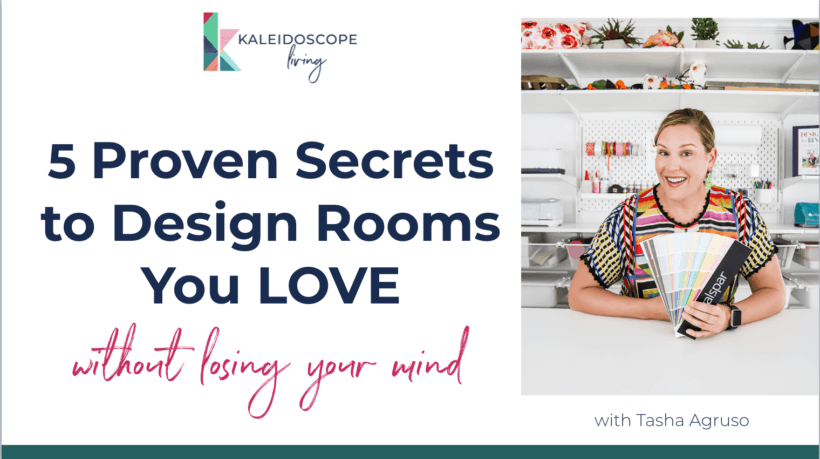 Get Organized HQ is all about helping you streamline your life and your home so you can accomplish your goals and focus on the things in life that matter the most. I'm so excited to be part of this event with some amazing women I admire. Click here to get your free ticket while they are still available.
And the more the merrier, so please invite your friends and family to join us :)