If you want to know what paint colors we have used in our guest room or where we have found the furniture, fixtures, art, rugs, etc. that you see in our guest room, you have come to the right place! We have linked to similar items if the exact item we bought it is no longer available OR is something that we DIYed or purchased secondhand :)
I get asked all the time how I come up with my room designs. I was asked so often that I finally created Designer in a Binder which walks you through the exact design system I use every time. It's an affordable alternative to an interior designer. It's helped over 4,600 people so far to create rooms they absolutely love. Click HERE to learn more.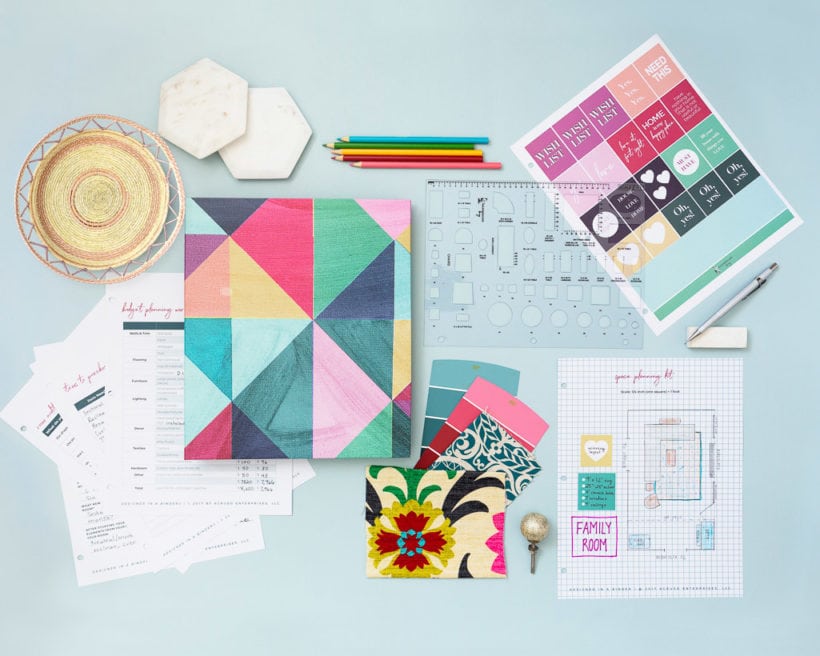 The Guest Room
WALL PAINT COLOR: Falling Snow by Behr DOOR PAINT COLOR: Midnight in the Tropics by Behr
DIY HOME DECOR PROJECTS: DIY Canvas Art | Painted Navy Blue Doors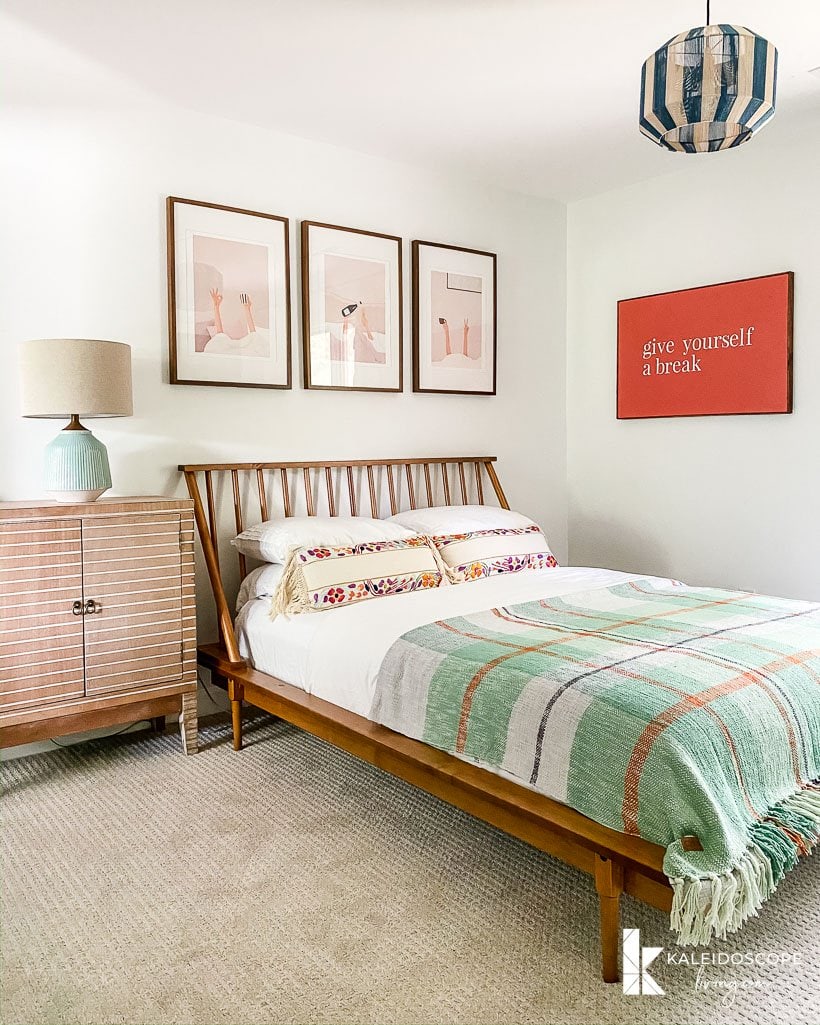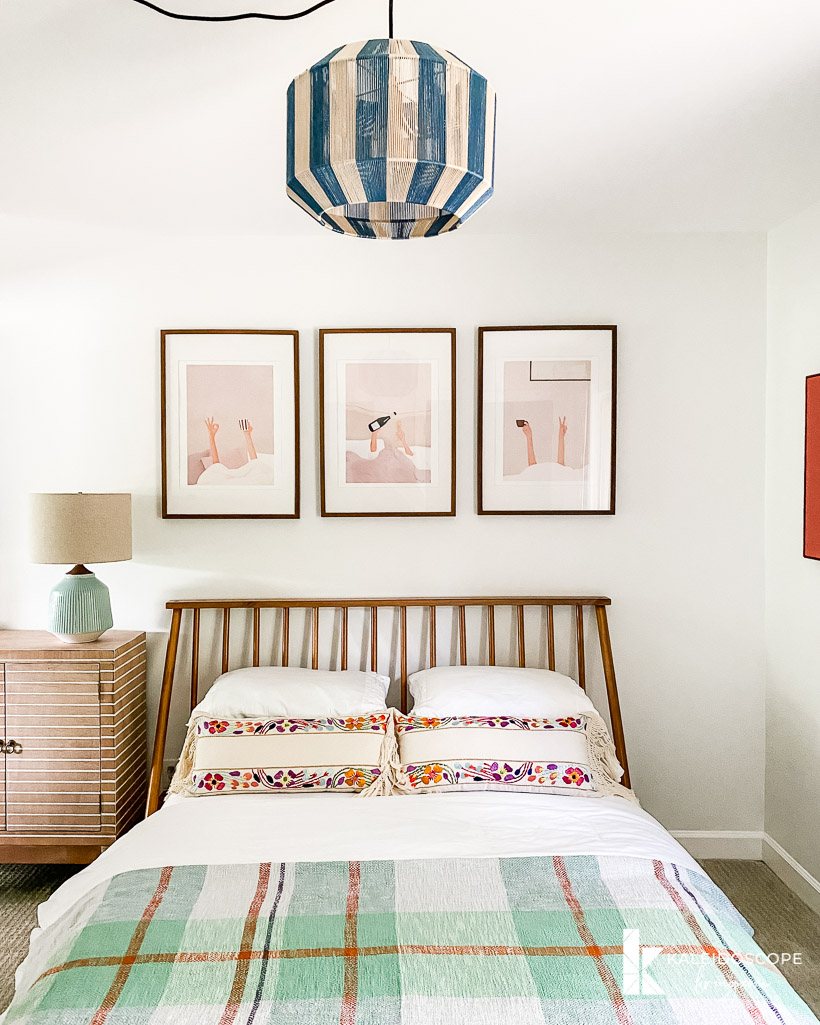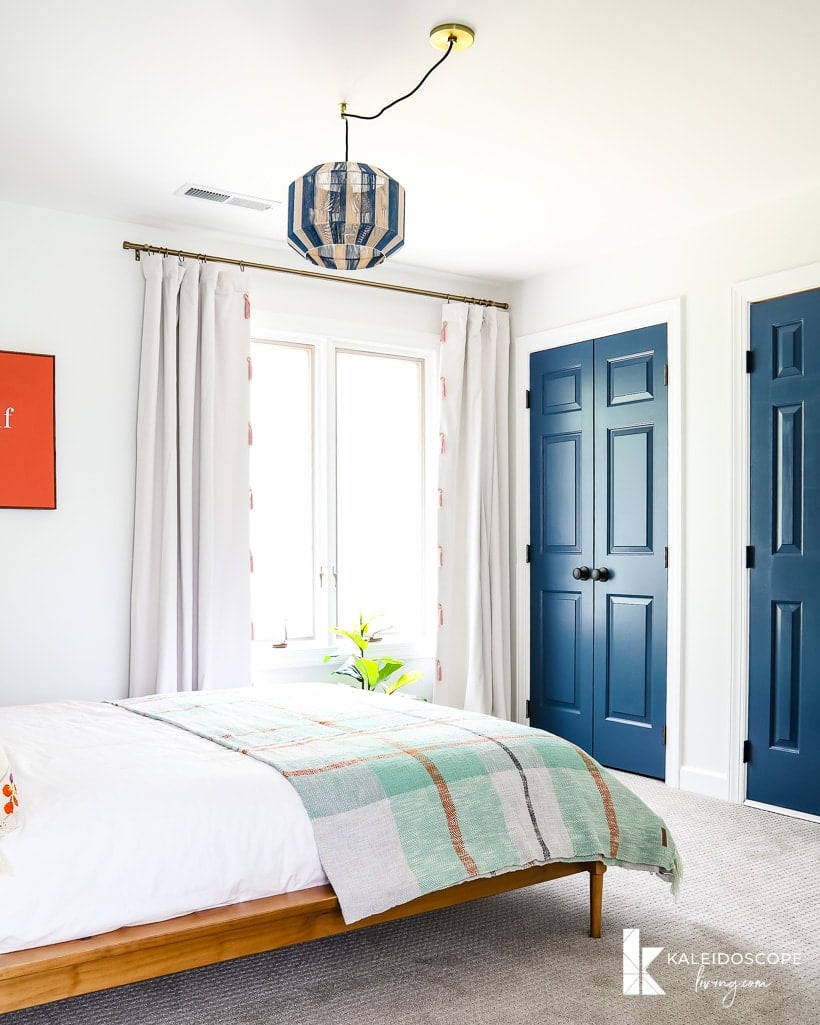 If you are wondering how I come up with room designs, the answer is Designer in a Binder®. It is the simple system I have used for years and years to design spaces in my own home. A couple of years ago, I finally put it all down on paper so that others can use it as well! In it I walk you through all the important stuff like choosing items that are the correct scale, space planning, mixing patterns, choosing colors and more! I give easy-to-understand guidance on all of this in Designer in a Binder®! You can order your binder now. We have over 7,900 happy customers so far! Click HERE to learn more.