Hepplewhite Dining Chair Makeover
Last Updated on August 10, 2021

Good morning! I'm Jen and I blog over at Fresh Crush. I'm thrilled to be back for another kick-at-the-can contributing for the super fab DTLB team! So happy to be here with you. I've got a fresh makeover for you today, so let's get to it!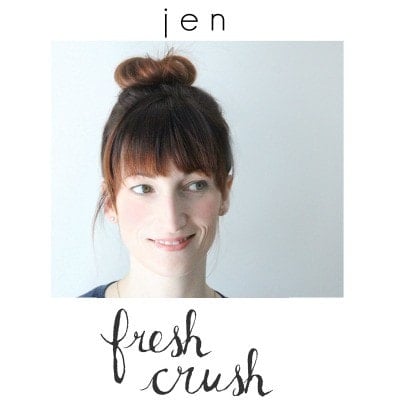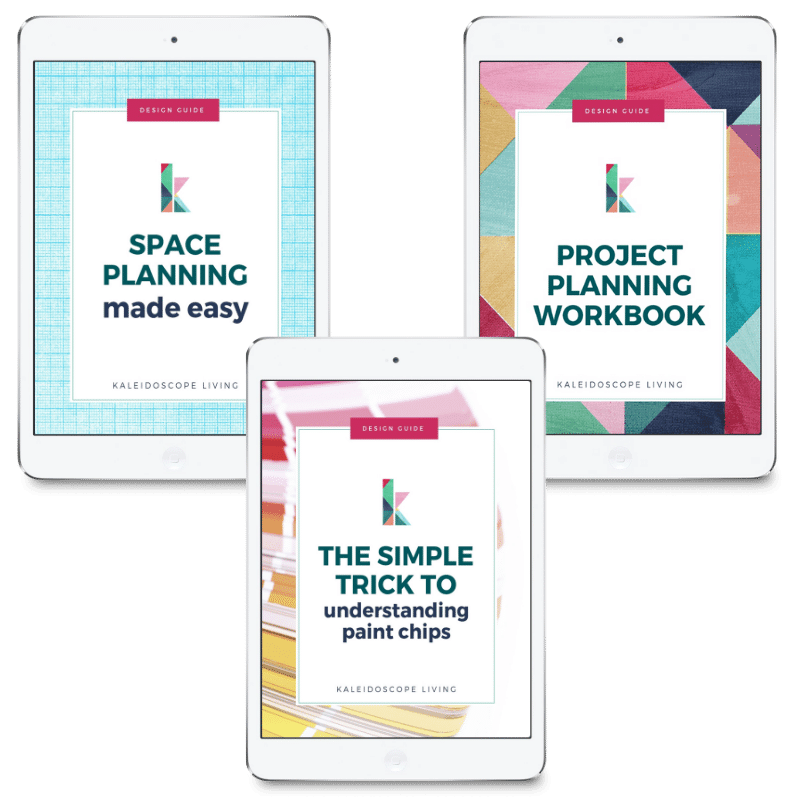 Get my FREE design guides when you subscribe!
Last Summer, I scored a set of six, banged up Hepplewhite Chairs, including one captain's chair. They have such a great shape, but they had been living under a very thick reddish lacquer, 50 years of wax, and a bunch of dings and scrapes. Time to bring them into this century with a serious refresh! My Hepplewhite Dining Chair Makeover took a little time, but happened in just a few easy steps.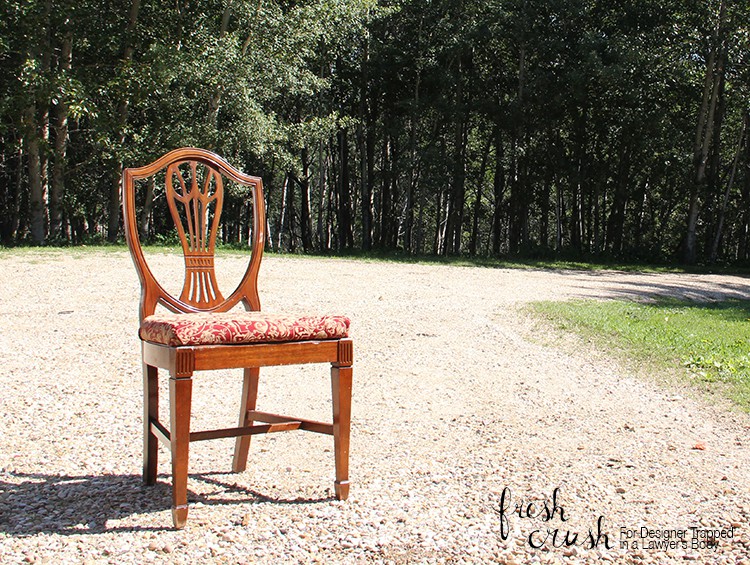 This was the original. See what I mean? The silhouette was so pretty… times six! I knew this makeover could add a little history and a little brightness to my dining room. Especially when added to my current chairs, for a ton of extra seating around my thrifted dining table.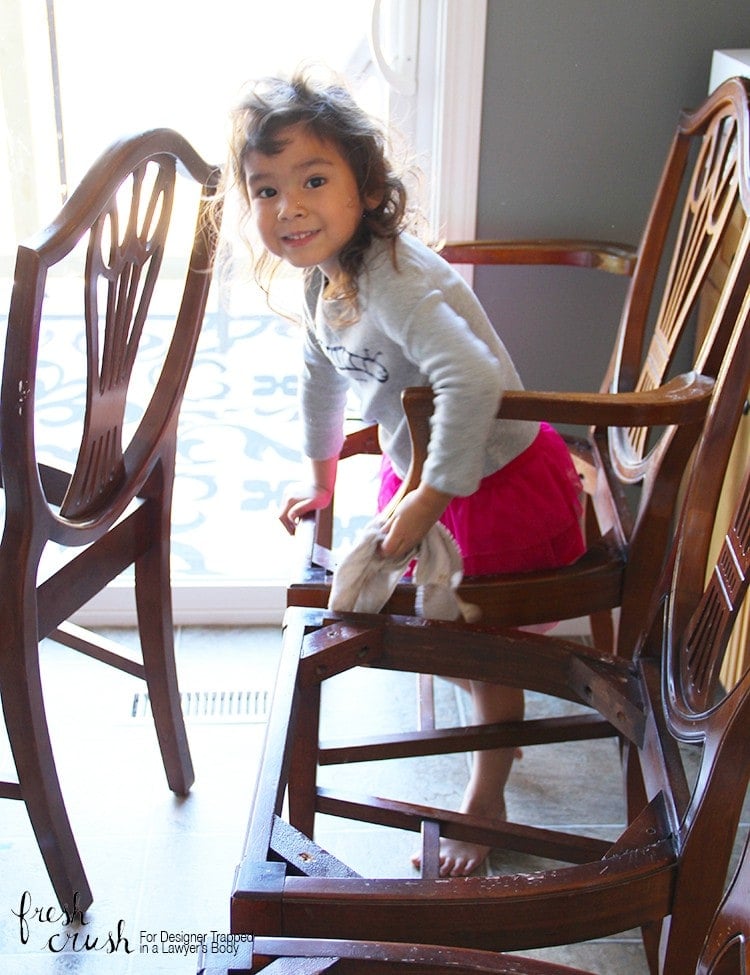 This post contains an affiliate link for your convenience. Click here to read my full disclosure policy.
Materials Needed for Dining Chair Makeover
Something to clean the chairs with.
Fabric to recover the seats. You'll see soon that I used a shower curtain from Target! Think outside the box when it comes to fabric. Just choose something you love.
Paint
Dining Chair Makeover Tutorial
First, get the Kiddo to help give these chairs a serious cleaning! They had been stored for over a year out in a garden shed, when I found them at the yard sale, so they needed a little love.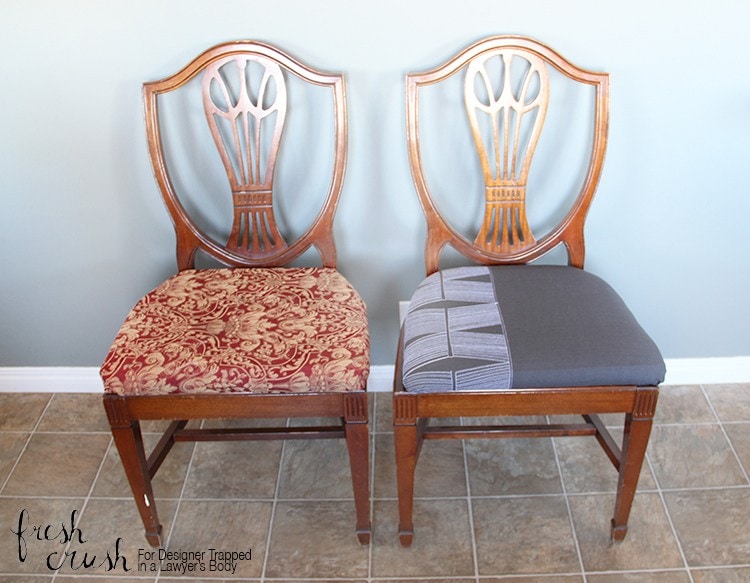 Next up, strip all six seat covers and plan out something durable and modern. I fell in love with a shower curtain at Target, and having this offset embroidered stripe was absolutely perfect! But… that faded (and smelly) wood, is needing a little help.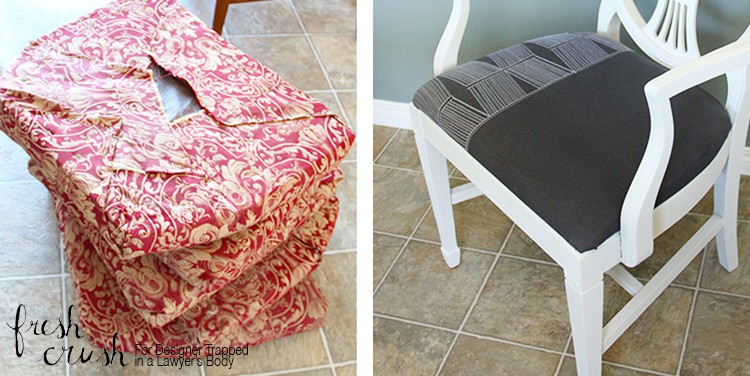 Last thing to do? Get some paint on these beauties! We went from brassy wood, and Victorian red and gold patterns, to a simple, clean, creamy paint, in the palest shade of grey. It can read white or grey depending on the light and mixes perfectly with that indigo denim color of the shower curtain fabric.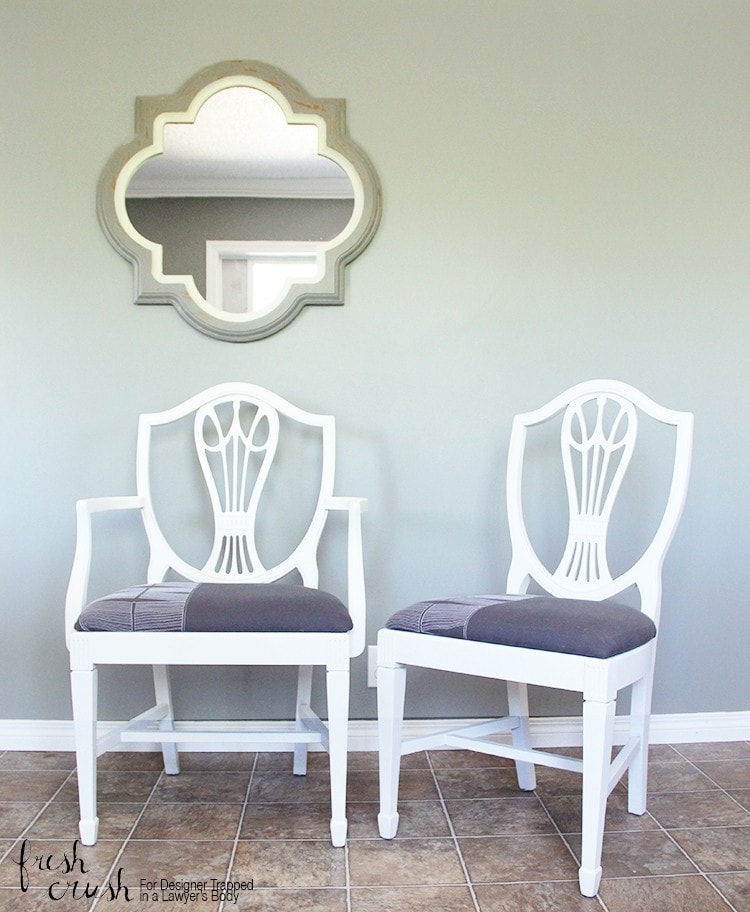 The embroidered stripe adds the perfect homey touch, and rich pattern, and it works wonderfully on both seat sizes. And, I gotta say, this Captain's Chair is quickly becoming my new fav!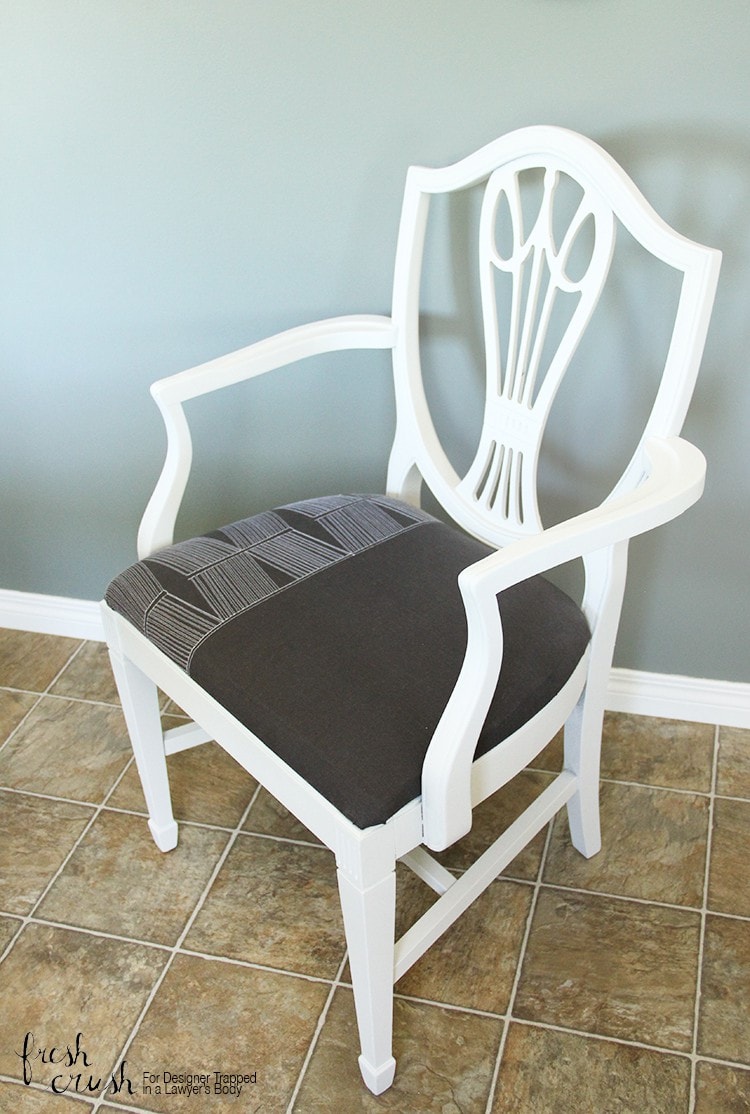 What a transformation! A bit dark, sad and worn, to, bright, light and modern! Isn't it amazing what a little elbow grease and paint can do?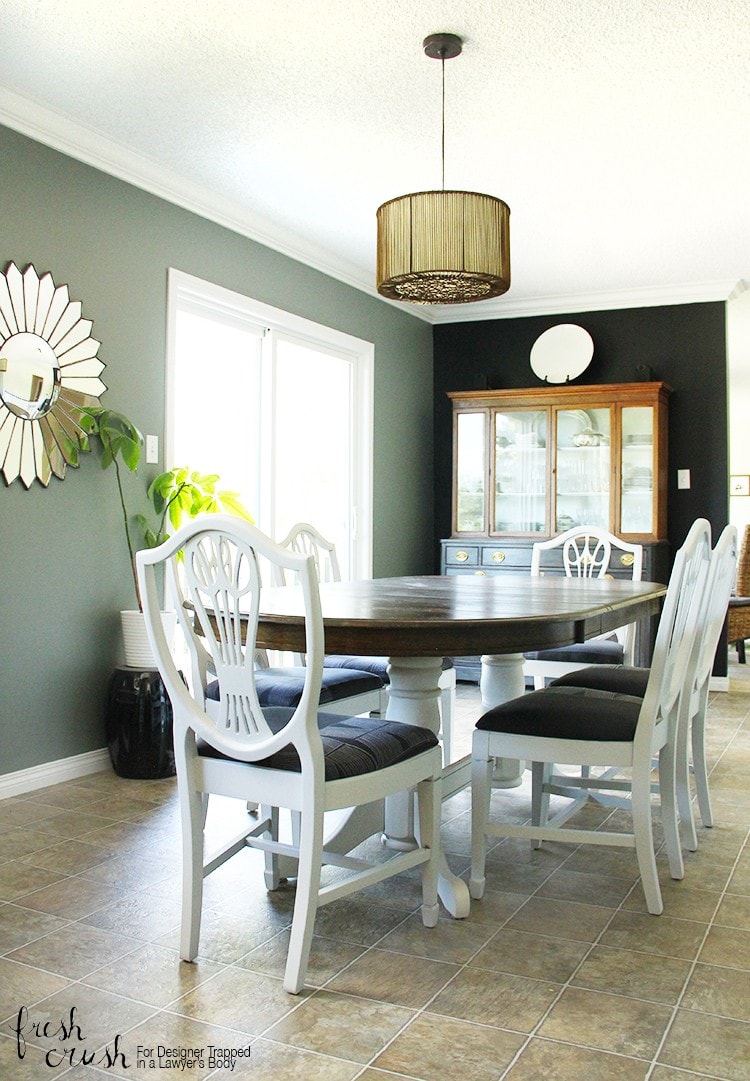 Let's take a peek at these lovelies around my restored dining table. I think the painted base and these new chairs go great with one another, and they look great along-side my banana leaf chairs too. Perfect for those large holiday gatherings… which, seem like they're right around the corner! (*Gasp* I said it).
Fun makeovers, are my jam! I hope you liked this one — you might want to pop over to Fresh Crush, and check out my, Vintage Camp Trailer Makeover, or my Easy Ceiling Fan Makeover! You can also find me on social media:
Facebook | Pinterest | Instagram | Twitter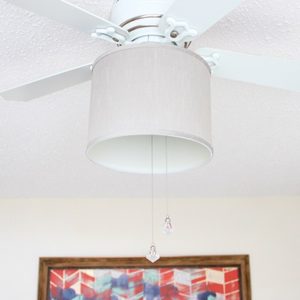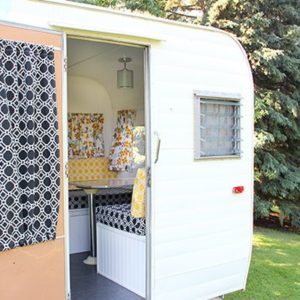 [mv_create 1 11 200 2016 key="1″ type="list" title="Most Popular Projects" thumbnail="<a href=" https designertrapped com wp content uploads diy home decor projects blog jpg a]