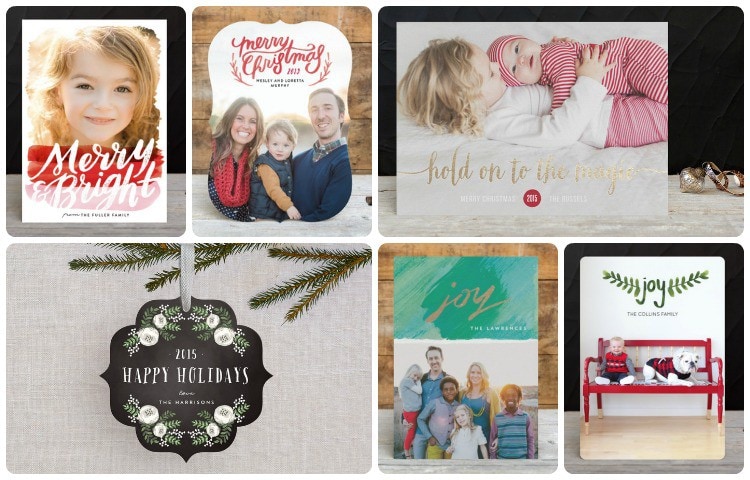 Hey y'all!  It's the time of year when I start searching for my Christmas cards.  Now, before you start thinking that I am super on top of things, let me ASSURE you that I am not.  I have piles of laundry waiting for me at the moment, among many, many other things.  But I love finding the perfect Christmas card and since we always have family photos taken in early fall during our annual beach trip, I am lucky to be ready to order mine early every year.  I like to send them out right after Thanksgiving :)
Over the past 5 years, I have ordered Christmas cards from all of the most popular online companies and by far my favorite ones have come from Minted.  I definitely prefer matte card stock cards, which other companies offer, but their paper is SO thin compare to what Minted offers.  Minted is known for its high-quality paper and printing. Minted's Signature paper is thick and luxurious with a creamy cotton texture.  You can also choose 100% recycled paper, Pearlescent paper which adds a subtle shimmer, DoubleThick paper or even TripleThick paper.  
What is even cooler is that Minted is a design marketplace. Minted sources creative content from a global community of independent artists, then sell the best content to people like you and me.  As a creative person myself, I love that Minted gives independent artists a platform to sell their beautiful work.
These photos won't do it justice, but this was our Minted Christmas card from last year.  You can't see how thick and smooth the paper is.  And I love that you can include a design on the back of your card for only a little bit more–I always select that option because I am too wordy not to include a longer message on our cards.  The cards are so, so pretty in person!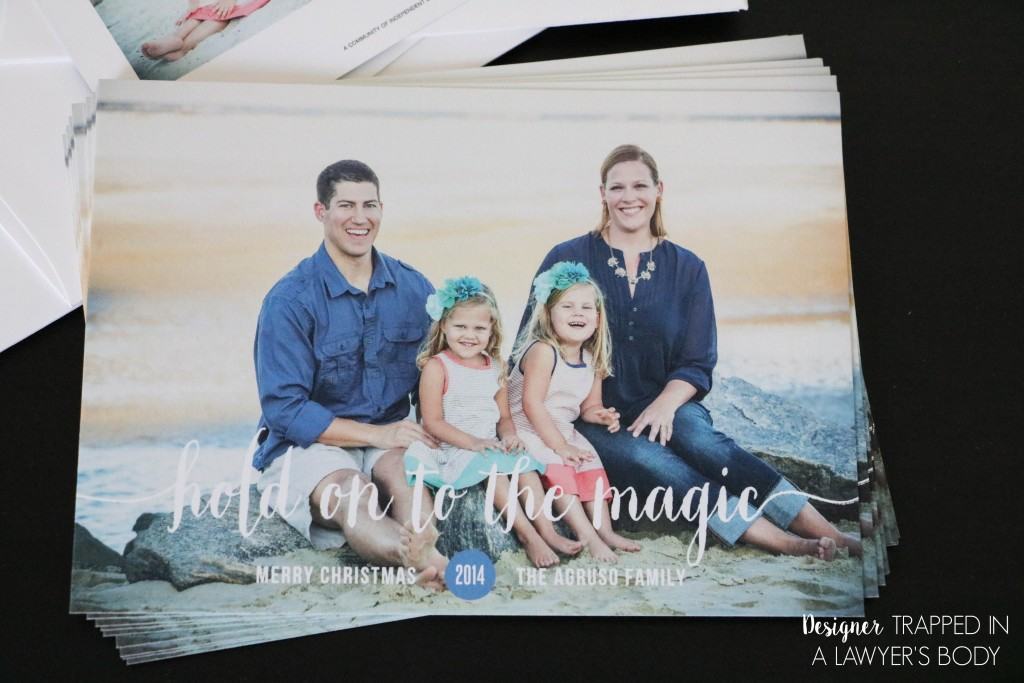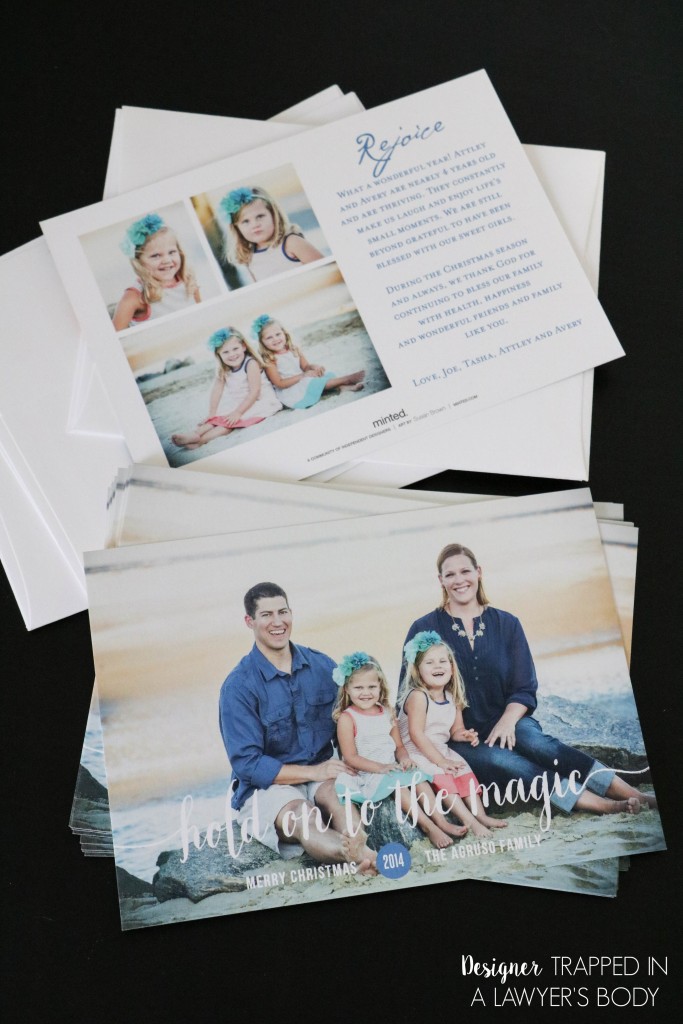 So WHERE I order from is an easy decision.  What style to order, however, is much harder to decide upon!  Since I figured many of you may struggle to decide on a holiday card ideas, I thought it would be fun to talk about four of my favorite trends in holiday cards!  So, let's do it!  This post contains some affiliate links for your convenience.  Click here to read my full disclosure policy.
Click on any card you love to head to Minted for more details!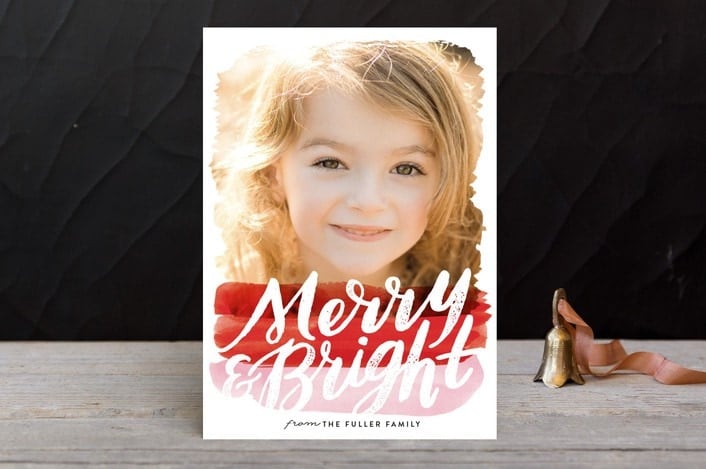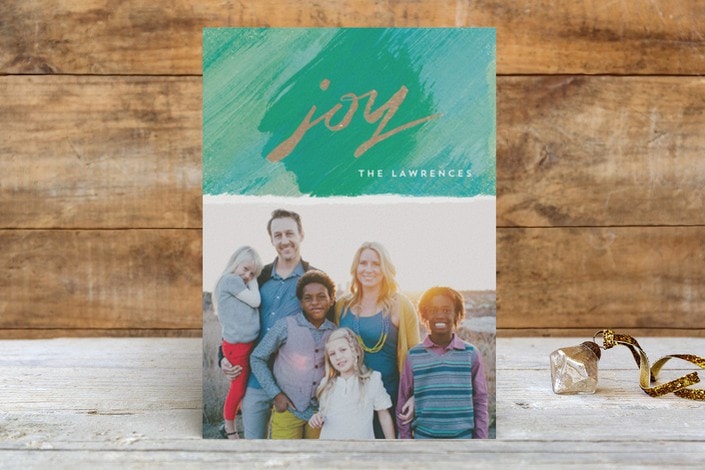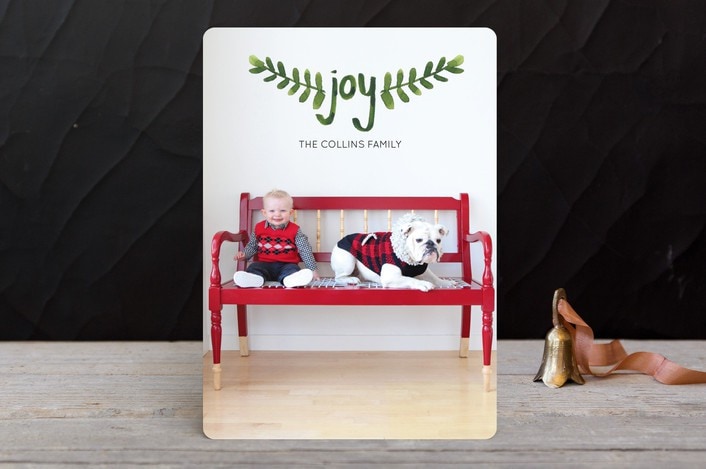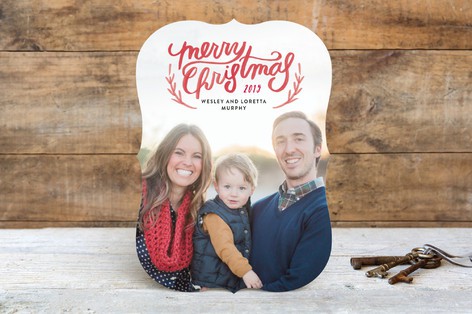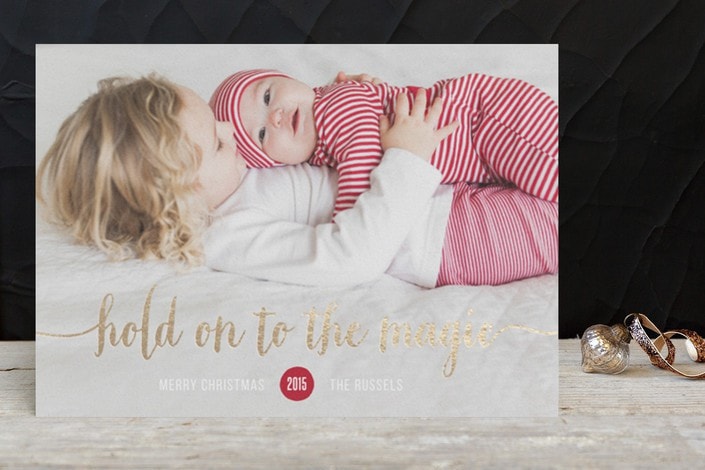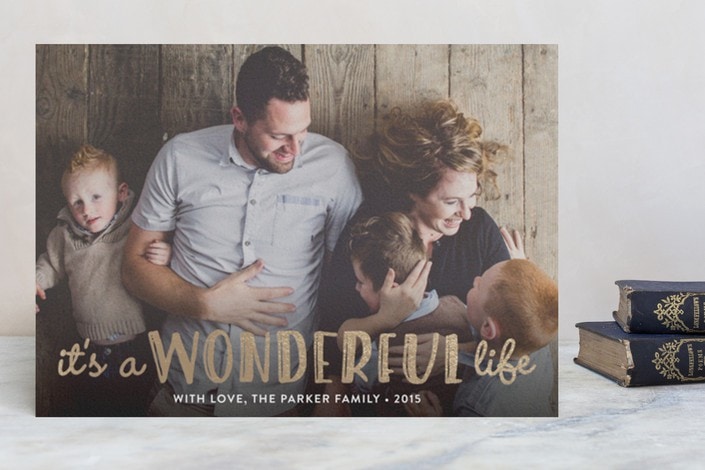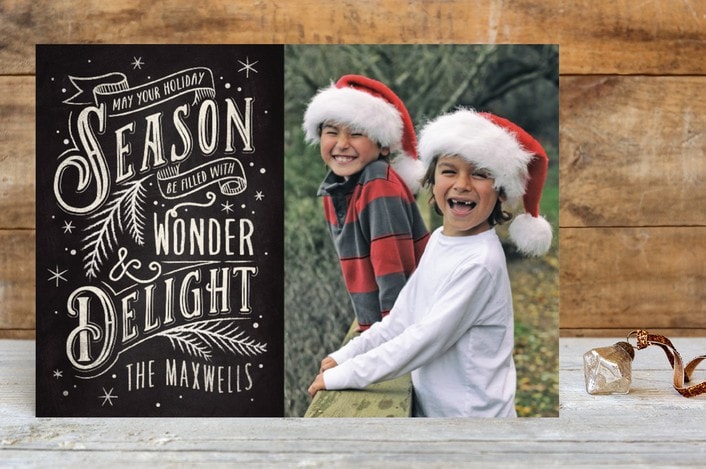 And if photo cards aren't your thing, check out this chalkboard beauty.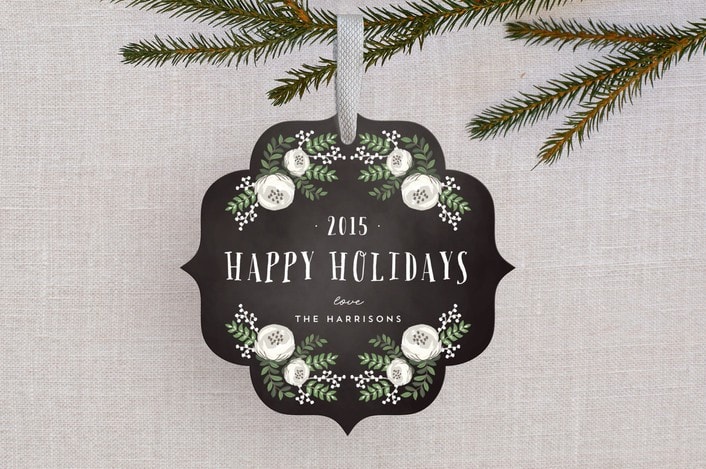 So which trend is your favorite?  I am having SO MUCH trouble deciding on my Christmas cards this year, but I have narrowed it down to two and hope to decide and place my order this week!
I was fortunate enough to be provided with free product from Minted in exchange for this post. But rest assured that we formed our glowing opinion of Minted holiday cards before ever receiving any free product!   As always, I would never recommend something I do not truly love!