How to Paint a Brick Fireplace
Last Updated on August 10, 2021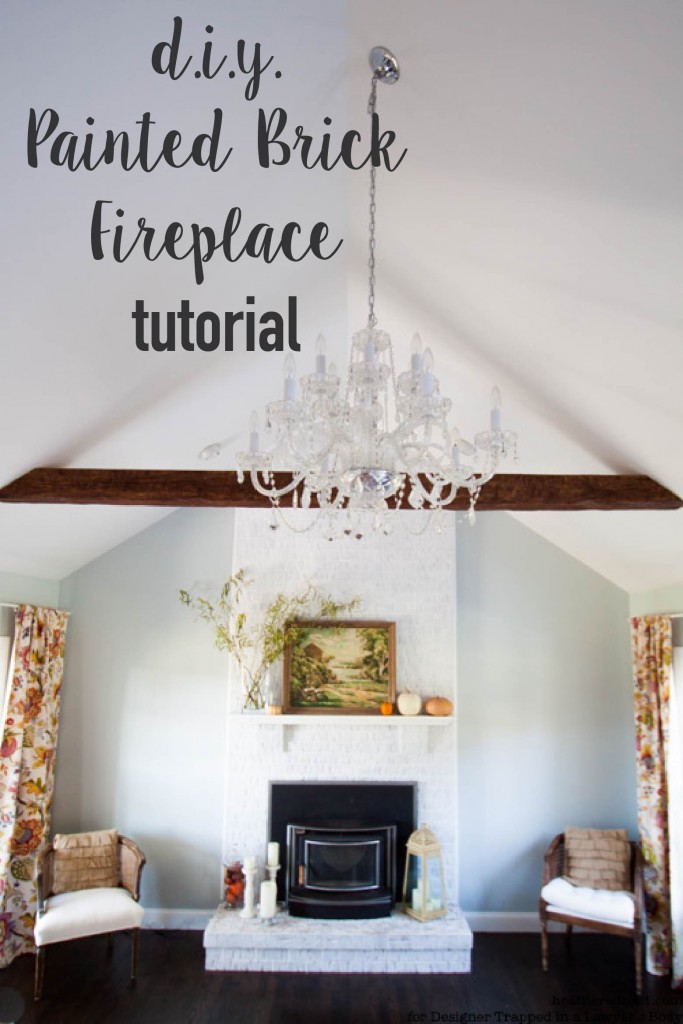 Before I tell you all about how to paint a fireplace, let me tell you a little bit about me. First, I'm Heather and I blog over at The Heathered Nest.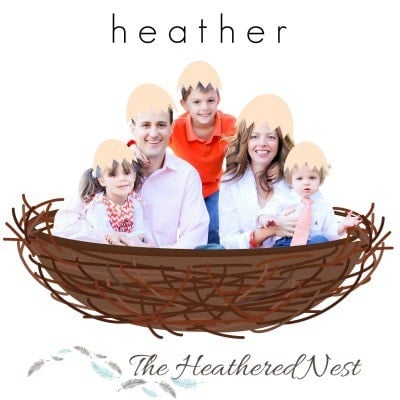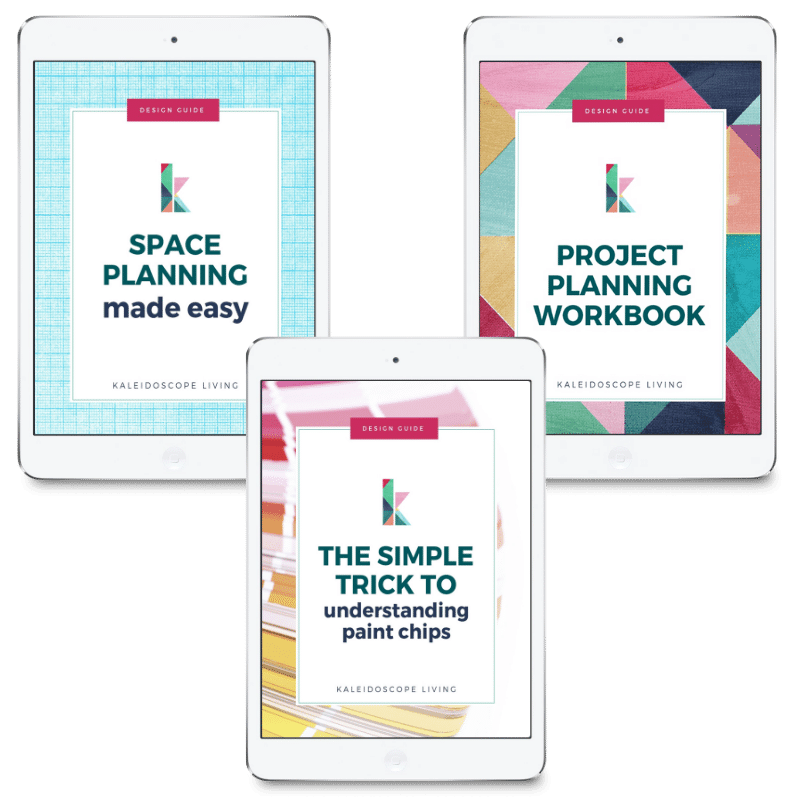 Get my FREE design guides when you subscribe!
I'm a Mom. I drive a minivan. But behind the ponytail and mom jeans, there's a gal who has been known, in the past, to play with a little fire once in a while. A little danger keeps things interesting, right? Now because I'm a Mom, my current definition of "thrill seeking" no longer means bungy jumping, or base jumping. In fact, "jumping" of any kind is kinda sorta out. But running with the bulls, cage diving with sharks….now THOSE things….nope, they're definitely out too.
But that doesn't mean I can't be hip, I can't be "with it", I can't get a little edgy or "crazy" sometimes! Perfect example. That time I painted my fireplace. Without warning, or preparation. WHILE the husband was at work and completely unaware. I know. CAN YOU BELIEVE IT?! "She's wild", is what you're thinking. But, don't get scared, folks. It's actually an INSANELY EASY process. Today, I'm gonna teach you how to paint your fireplace with a DIY whitewashing/painting technique. It is one of the easiest and cost effective DIY home decor projects you can do in your home to update its appearance.
This post contains some affiliate links for your convenience. Click here to read my full disclosure policy.
Supplies Needed:
Painters plastic/tarps to cover adjacent flooring
Ladder
Latex paint of your choice (preferably WITH primer), any sheen (flat, eggshell, etc) you prefer. I personally used ultra white, Behr semi-gloss.
Water (to cut the paint, if desired)
Bucket to mix your paint and water
Paintbrush (a larger one will be best if yours is anything like mine…you are going to be covering a lot of area)
**If painting the interior of the firebox, you will need paint rated to withstand HIGH TEMPERATURES**
Before we get into the details, let me start by showing you where we were in the beginning….the reason I got all "fired" up in the first place. Here was our fireplace, BEFORE…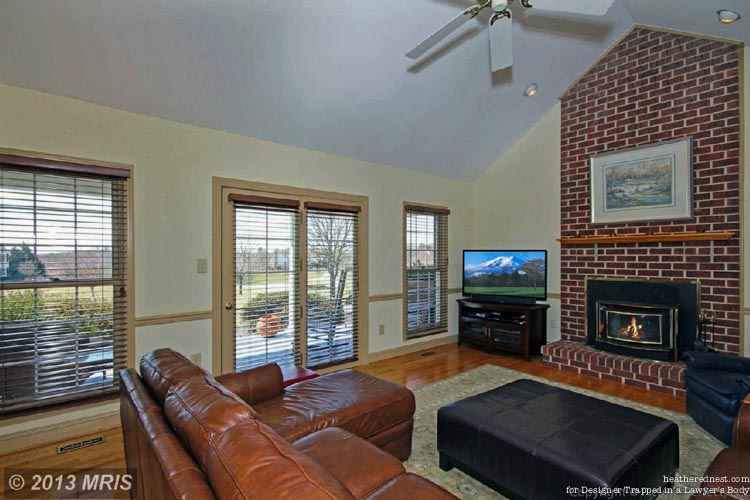 Understand where the fire in my belly came from to make a change? I was either going to go all 80's Talking Heads and start "burning down the house" or we were gonna "fire it up" Busta Rhymes style and figure out how to paint this beast baptism-by-fire-style. Before I painted the brick though, we painted the walls, the trim, changed the ceiling fan to a big ole chandelier. I have a weakness for chandeliers.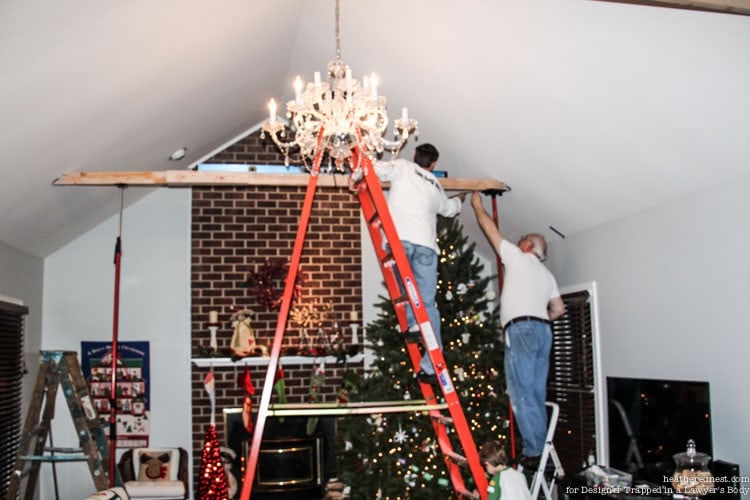 And we added some faux beams (another easy, inexpensive DIY which I've shared already here at DTLB).
How To Paint a Brick Fireplace:
1. Clean brick with wire brush.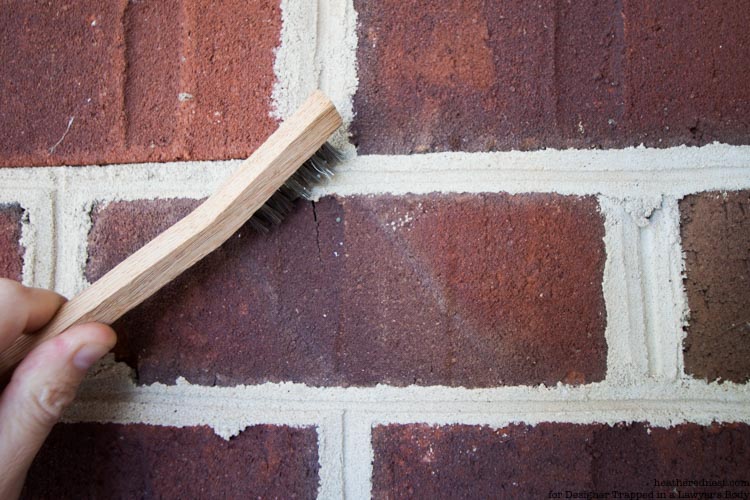 Truth be told, I totally skipped this step. I literally just picked up a paintbrush one afternoon and started slapping the paint up there. BUT, if I were going to teach someone how to do this project, as I'm attempting to do here, I would want them to do it right. So, give your brick a good once over with a wire brush to get all the cobwebs, dust, and loose material off there. Some people will tell you to then CLEAN the brick with various cleaners, or vinegar/water, etc. Sure, go ahead and do that if you want. I didn't, and mine turned out just fine.
2. Decide how opaque or translucent you want your paint to be.
A "whitewashed" look is achieved by cutting your paint with water. This will allow much of the brick and original brick color to show through the paint. On the opposite end of the spectrum, if you want complete coverage of the pre-existing color, then don't cut your paint at all…go full throttle, 100 proof paint. Since I was living on the edge and being fun and unpredictable with this project, I had no plan. So I started by cutting the paint 50%, and painted like that for a while. When I realized I didn't like that look, I switched to full strength, unwatered-down paint.
If you're not quite sure of the look you want, either, I'd suggest start by cutting the paint 50%, and try that in a section. It's easier to go from thinner to thicker coverage…going the opposite way doesn't work as well. Mix the paint/water in a separate container so you can track your proportions and stay consistent through the whole project once you find a combination you like.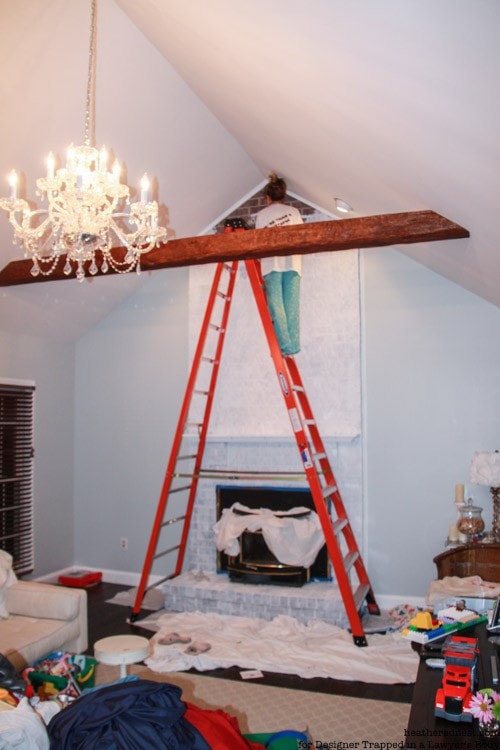 3. Paint!
You can start by rolling the paint with a textured nap, but in the end, because of the mortar joints, you're going to have to use a brush as well. Make sure you have the area around the fireplace covered. This job gets a little messy because you'll end up with a fair amount of paint on your brush at any given time. Because brick is porous, it absorbs the paint, so if you are looking for even coverage, you'll need multiple coats. If more of the translucent, whitewashed look is your goal, then less paint is probably more.
4. Bonus Round:
We have a wood stove for this fireplace, and just like the brick, the stove was looking a bit dated, too. The trim was a very brassy gold, so I painted the trim. The biggest challenge for this part of the makeover was covering EVERYTHING with painters plastic so that the spray paint would not get anywhere I didn't want it to. I used a high temperature rated spray paint by RustOleum in silver.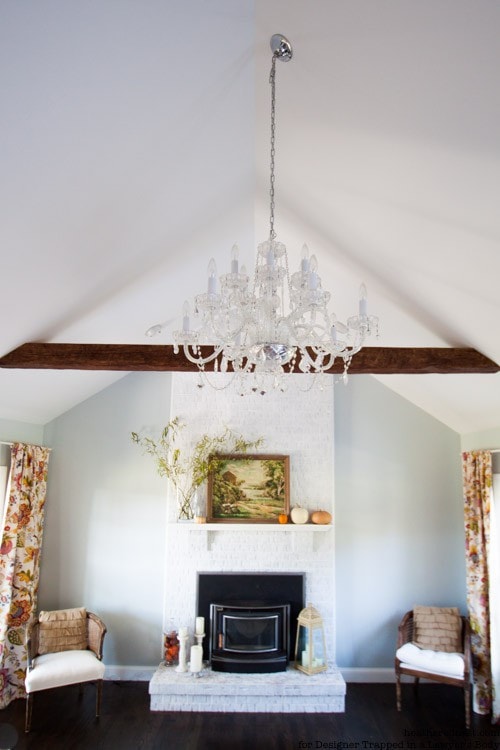 Take 'er out of the oven, cuz this baby is DONE. WELL DONE, I'd say!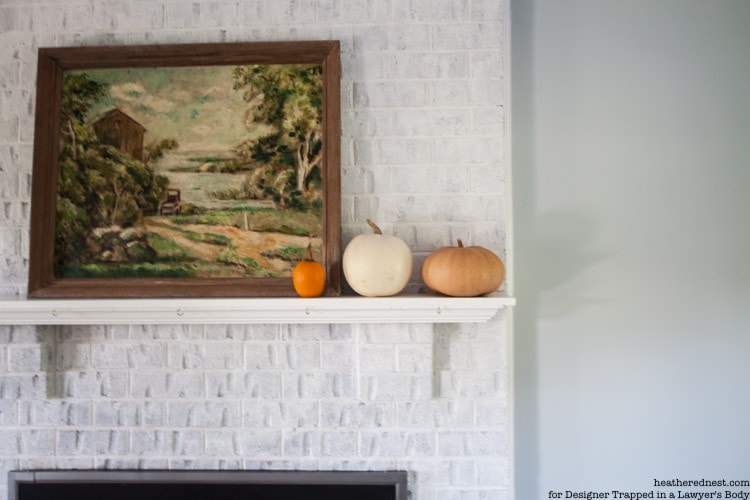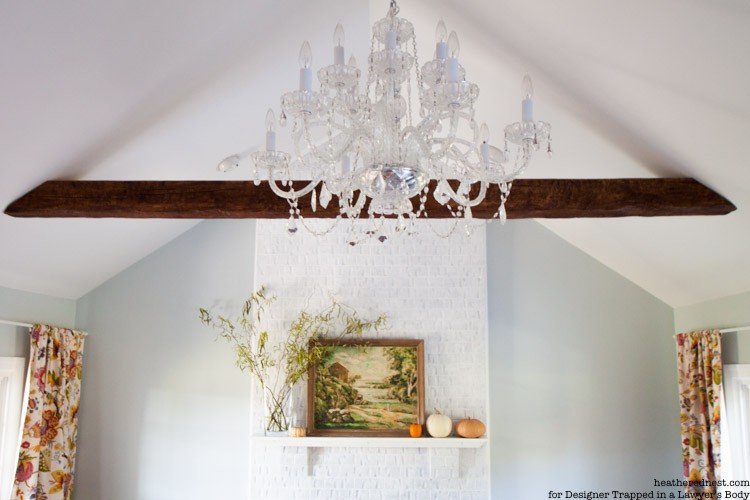 You know, they say when you play with fire, you're bound to get burned. And that is certainly true sometimes. But not this time! I dove headfirst into this project without hesitation, or any preparation, and I gotta tell you, I'm not sorry ONE BIT. I think this fireplace is lookin' hot, hot, hot! Thanks for spending a little time with me here again today at Designer Trapped in a Lawyer's Body. Would love to see you again sometime soon. If you would like to see some more DIY home decor projects and room makeovers we've done, here's a couple for you to try on for size:
Our son's outdoor adventure/camping bedroom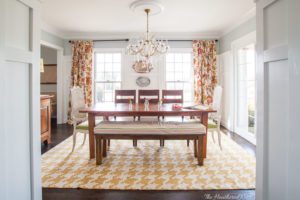 ​
[mv_create 1 11 200 2016 key="1″ type="list" title="Most Popular Projects" thumbnail="<a href=" https designertrapped com wp content uploads diy home decor projects blog jpg a]