Home maintenance isn't sexy, but it's necessary! In this post, I'm sharing how to keep rodents out of your house with DAP Touch 'n Foam Mouse Shield™. It's quick and easy.
Hey friends! You know I love sharing pretty things like room makeovers and colorful crafts with you. But here's the thing… All the pretty things in your house don't really matter if you don't maintain it properly. You just have to do things like maintain the caulk in your wet areas, and make drywall repairs. Home maintenance isn't the sexiest thing in the world. But it's NECESSARY.
We are lucky that we have lots of attic AND attic eave storage in our house. But we aren't so lucky that we have to worry about rodents and pests in those areas. No one wants to think about mice and other things crawling around in their house, even if it is in the hidden storage spaces. So, we recently took the time to plug all the potential entry points for said pests in our storage areas. It was quick, easy and gives us piece of mind.
In this post, I'm going to walk you through exactly what products to use AND how to go about plugging gaps and holes so that mice and other pests stay out of your house.
Thank you to DAP for sponsoring this post. This post contains some affiliate links for your convenience. Click here to read my full disclosure policy.
How to Keep Pests Out of Your House
Use the correct sealant products
First, you need to understand what products you need to use. A lot of people reach for insulating foam, but that's NOT what you should use. It's great for sealing drafty areas, but pests can chew threw it in no time.
What you need to use instead in DAP Touch 'n Foam Mouse Shield™.
Mouse Shield™ is specially treated to specifically repels mice AND it serves as an excellent physical barrier for other pests like birds, bats, tree squirrels and other pests such as ants, roaches, spiders and bees.
How to use Mouse Shield™
We went into our attic eave storage first, armed with our Mouse Shield™. We were actually surprised that we didn't find evidence of mice. But guess what we did find?!?! Dead bats. Yep, there were a bunch of dead bats at the bottom of a wardrobe box that we hadn't broken down after we moved into our house.
We have no idea how long they've been there or how they died, though we are assuming they got stuck inside and died from the heat when it was summer. Take a look for yourself (or scroll quickly past if it will gross you out). We got rid of the box AND the dead bats.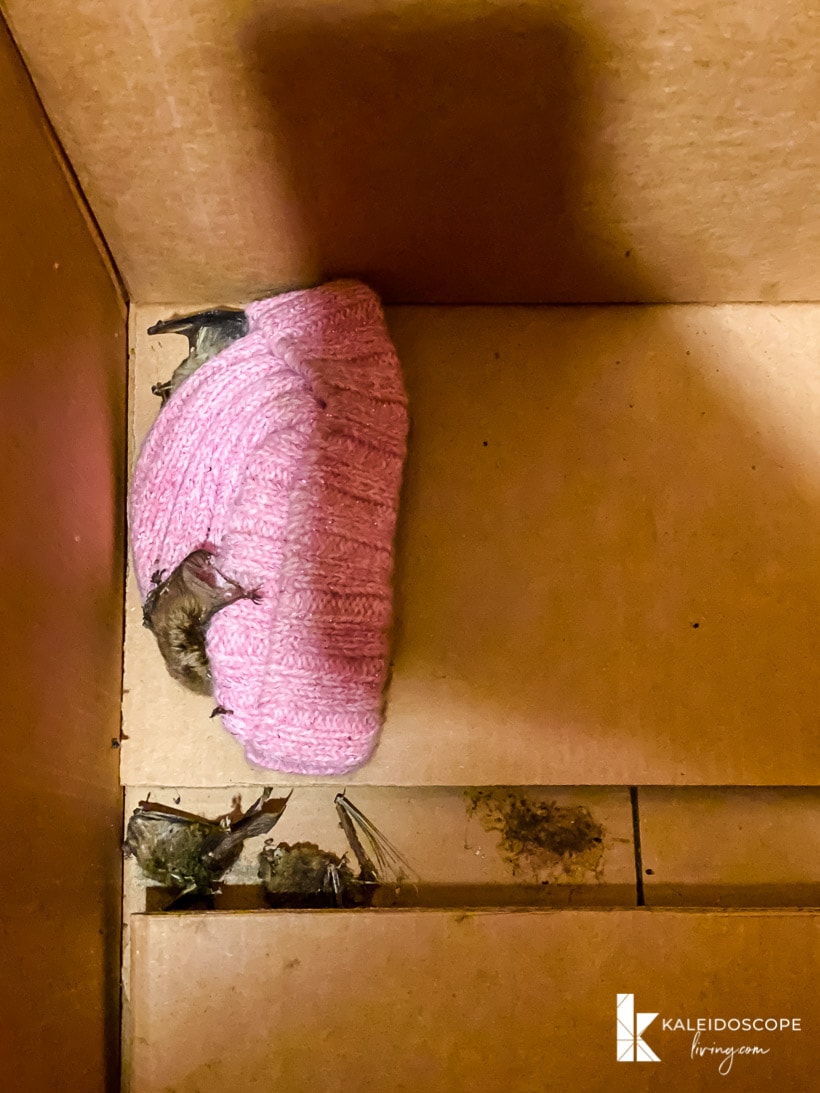 Needless to say, we absolutely don't want BATS in our house, so we got to work. We carefully inspected the entire space for any and all holes that pests and rodents could possibly get through. Whenever we found one, we sprayed Mouse Shield™. It seriously could not be easier. You should use gloves and eye protection when you use it (do as I say, not as I do).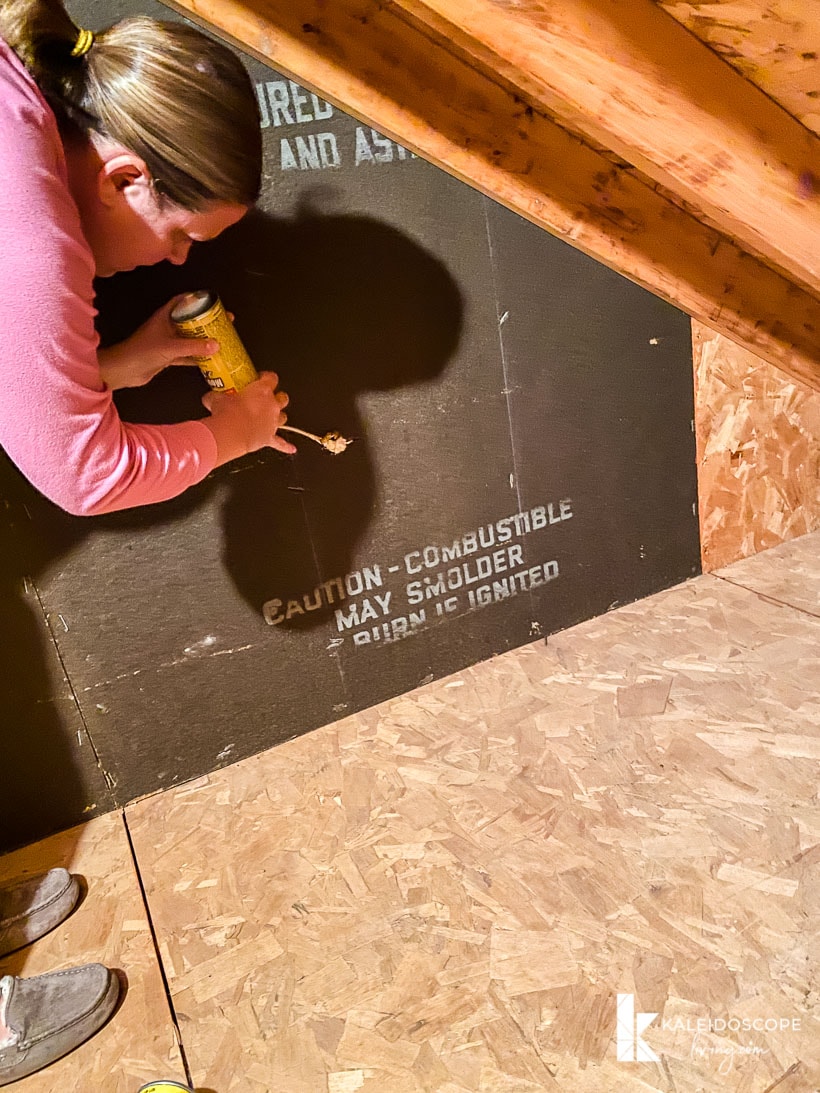 We also stapled some metal screening in place to block the vented areas.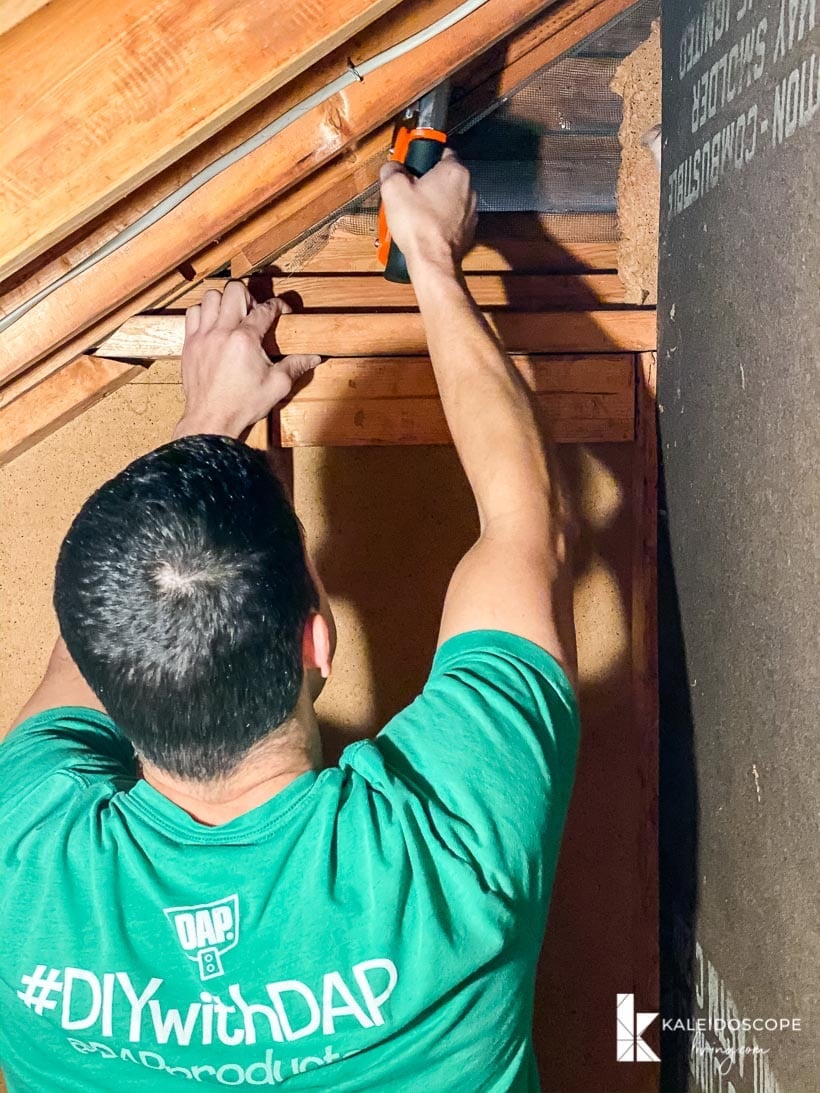 We don't much care that it looks messy since it's just in our storage areas, but if you need to use it somewhere that it needs to look nice, fear not. It's sandable and paintable.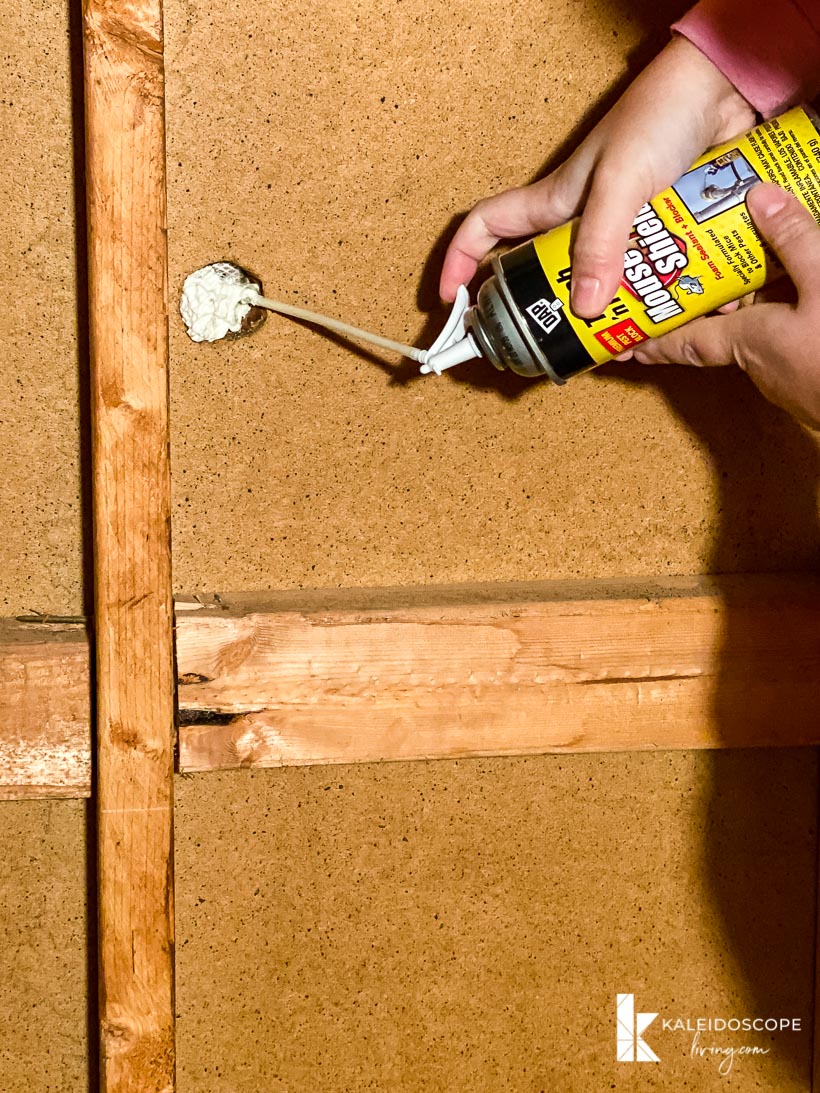 So that's it! We went through each storage area of our house and did the same thing. Now we don't have to worry that we'll find another box full of dead bats the next time we need to get something out of our attic or attic eave storage. That feels like a win!