This post was sponsored by Shutterfly through their partnership with POPSUGAR. While I was compensated by POPSUGAR to write a post about Shutterfly, all opinions are my own.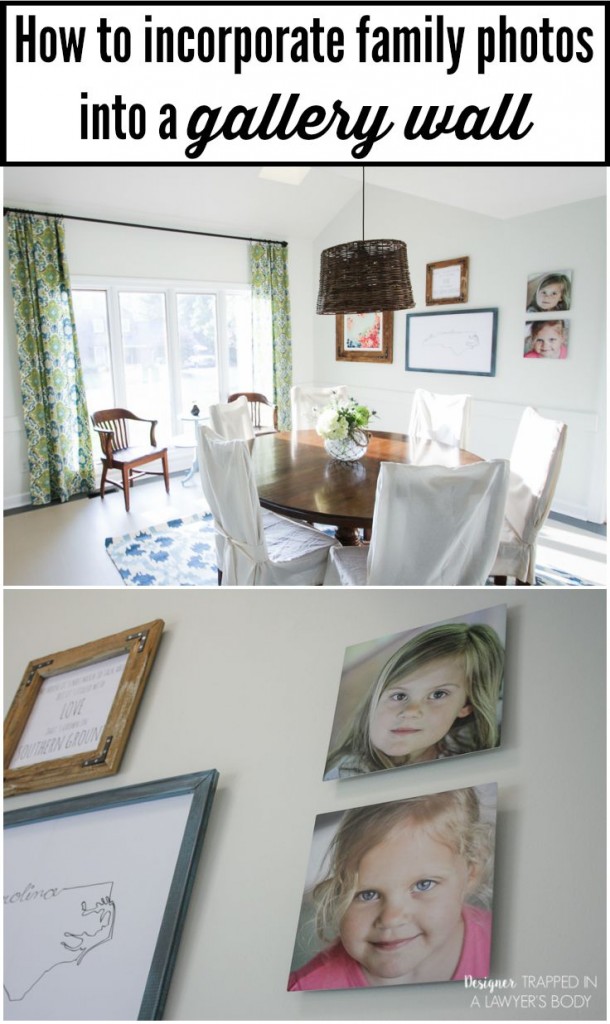 Hello lovely readers! I hope you have all seen the reveal of our dining room already, and if you have, you may have already glimpsed the gallery wall I put together. I am 100% totally in obsessed with it.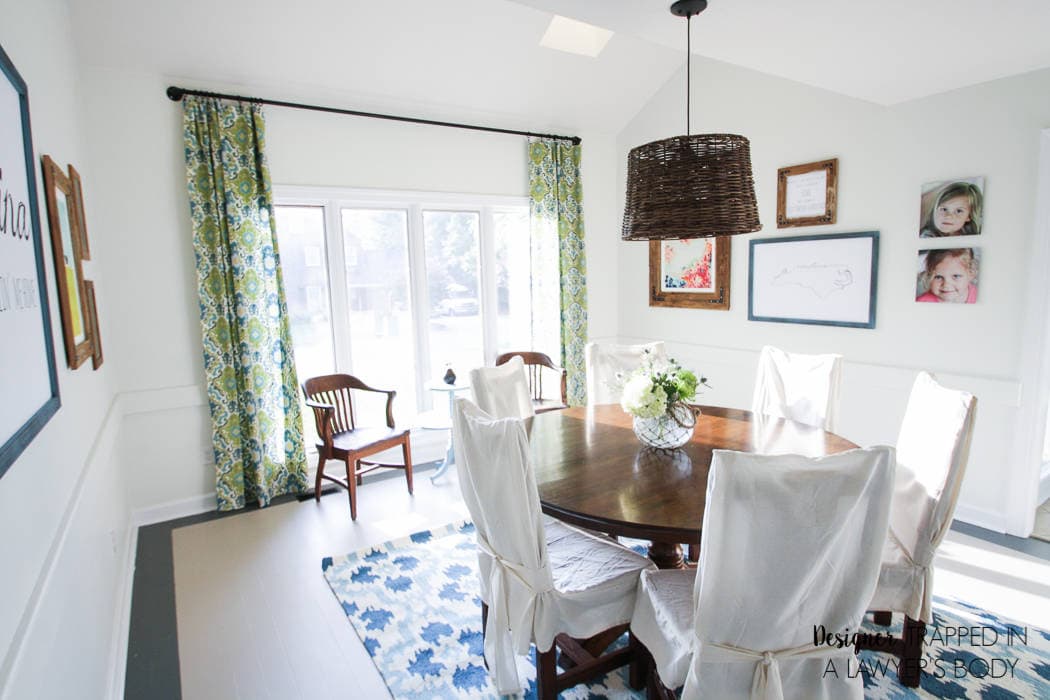 If you have followed my blog for long enough, you know how much I love to display family photos on our walls. It is almost an obsession, and I am totally okay with that. All I can say in the way of explanation is that I love looking at photos of my wonderful family almost as much as I love taking the photographs. But since I love displaying photos so much, I do have to work hard to find new and different ways of doing it and I just found METAL PHOTOS. Y'all, they are amazing and they were the perfect photo medium to work into our gallery wall.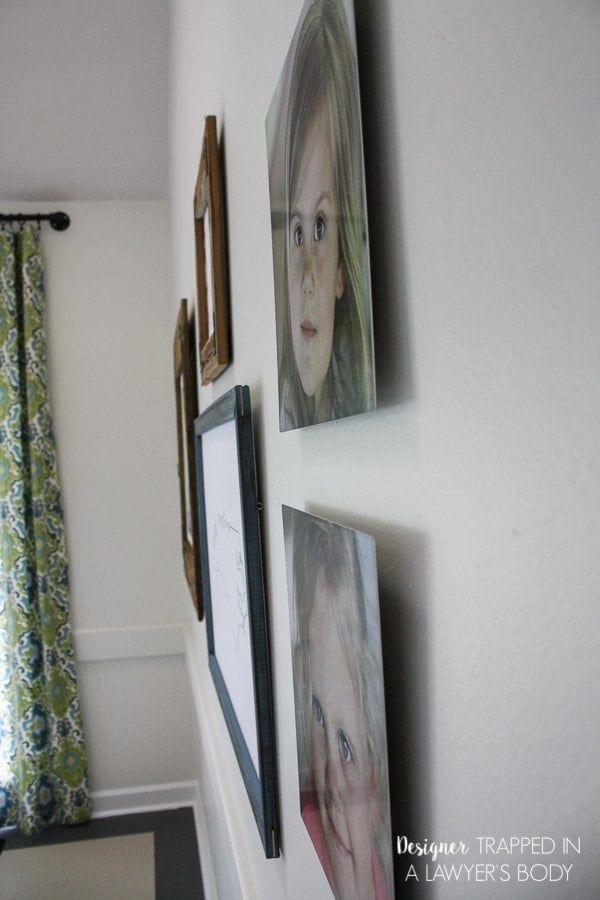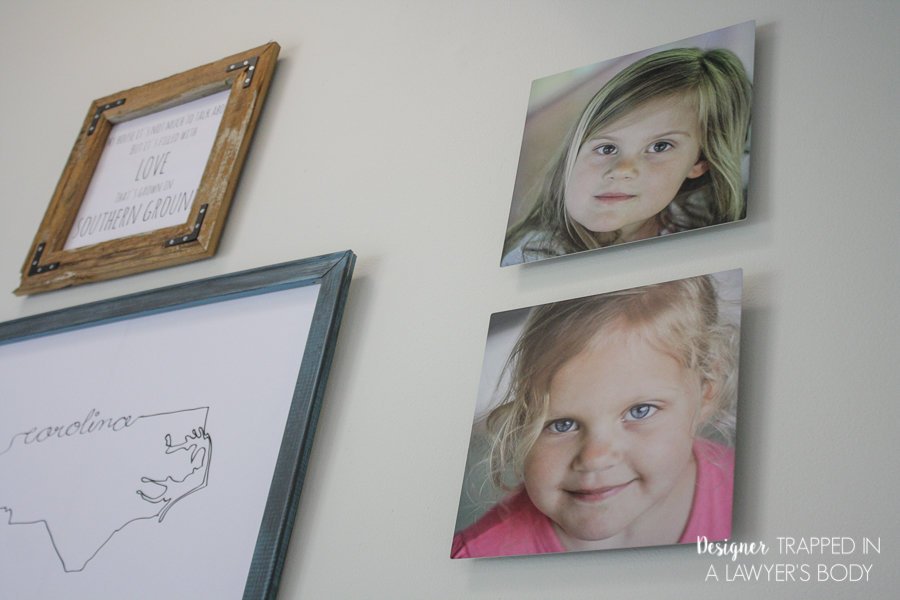 We worked hard to make the entire room feel cozy and totally "us." We made the North Carolina and Zac Brown Band quote prints and all the frames you see ourselves. I love that they are so personal and meaningful to us. Your home should feel personal and gallery walls are a great way to include meaningful pieces and special family photos.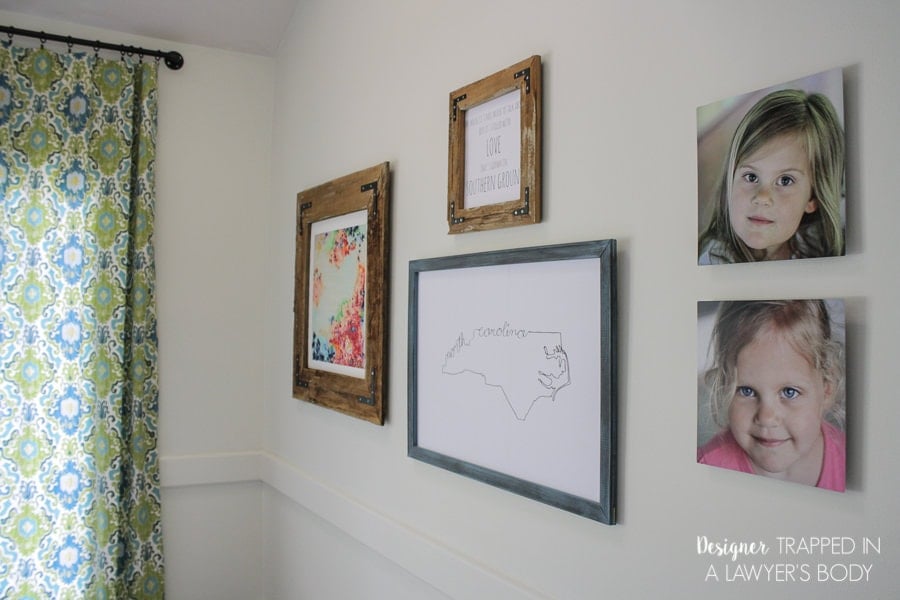 My favorite part of the gallery wall are these metal prints from Shutterfly. I chose two photos that I took of our twin girls while we were on vacation in June. We had so, so much fun on vacation and I just love these photos. They capture my girls' personalities so well.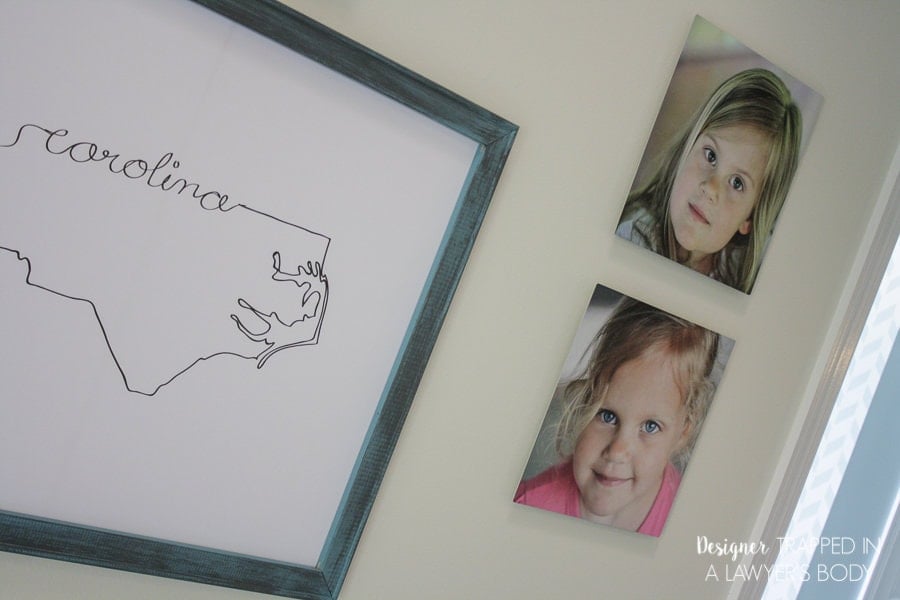 My beautiful Avery, whose photo is up top, is my contemplative daughter who looks very serious 80% of the time (believe it or not, she is a total comedian the remaining 20% of the time–quite the contrast). She was playing ping pong when I shot this photo. She was tired, so all of a sudden, she laid her head down on the table and BAM, I got that shot. It is SO Avery.
My sweet Attley, whose photo is on the bottom, is my little charmer. She tries to charm herself out of any situation by batting her eyelashes. She was clearly charming the camera when I shot this photo. We were relaxing on the porch of the historic lodge we were staying in. It had been raining so her hair was curlier than usual and I just love how it frames her sweet face. It is SO Attley.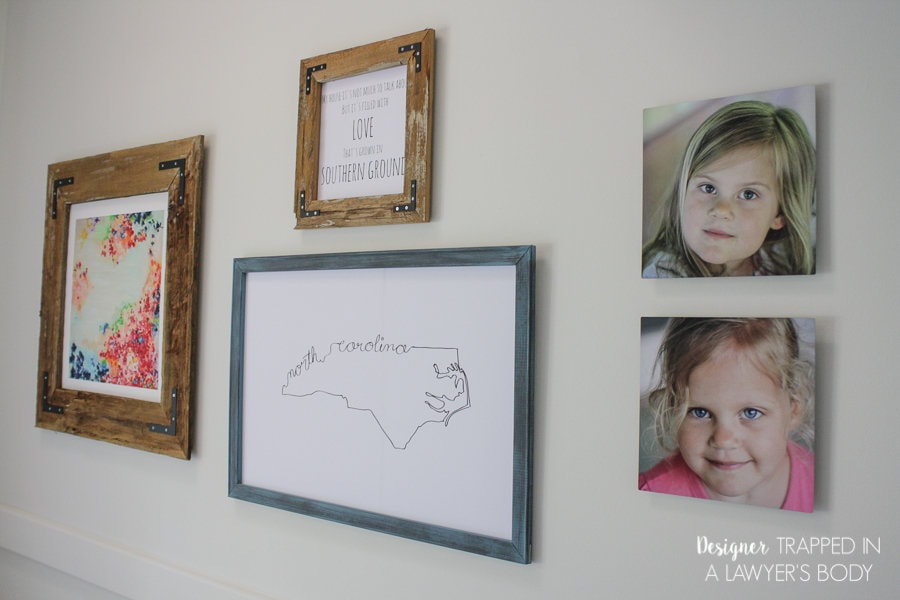 Y'all, when you take photos of your family that make your heart smile to look at them, don't just upload them to your computer and forget about them! Get them on your walls! There are so many amazing ways to display photos these days. I had no idea I could have photos printed on metal until I was browsing Shutterfly. Guess what? You can also have them printed on wood. Seriously, the possibilities are endless. Just get them on your walls. There is something so special and personal about photos in a space. Our family photos make our house feel like our home.
What do you think of our new gallery wall? Are you loving these metal prints as much as I am? What is your favorite way to display special family photos?
​
​