Welcome back for the fourth and final month of the Knock Out Knock Off series. I am so sad that this series is coming to an end. But I am excited to share with you a fabulous and easy way to make metallic dotted glasses, a project inspired by an item of one of my favorite stores, Anthropologie. This post contains some affiliate links. Click here for my full disclosure policy.
First, let me show you the beautiful Anthropologie's champagne glasses that inspired my project. They are beautiful, but they cost $58.00. Yikes. I clearly have champagne taste. But, as usual, I was on a domestic beer kind of budget.
DIY Metallic Dotted Glasses Tutorial:
Materials Needed: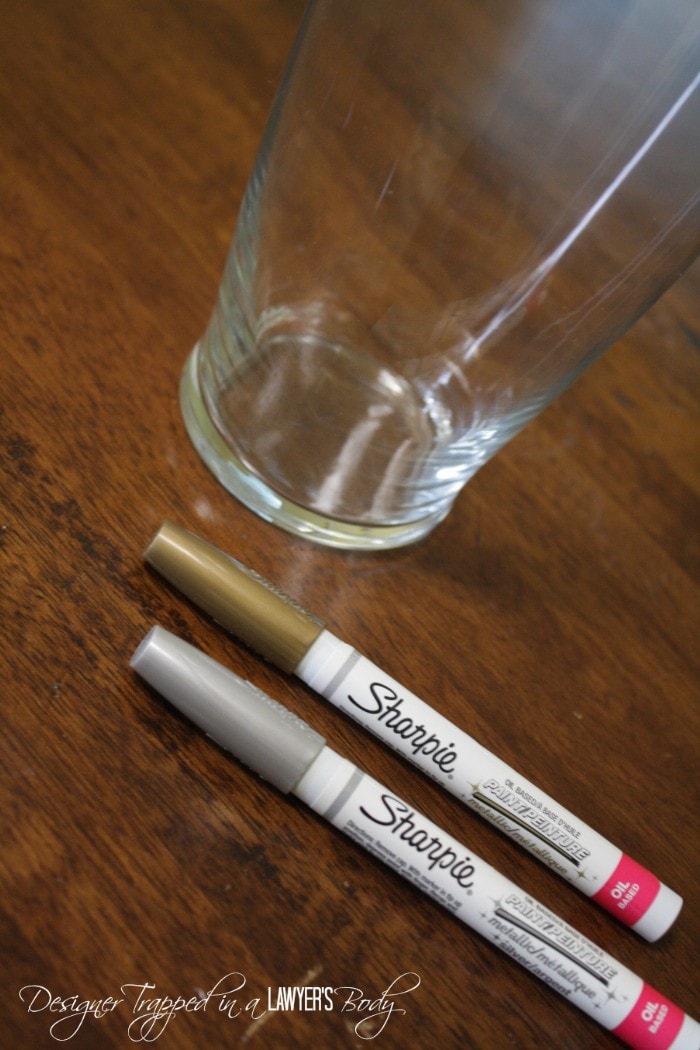 Steps:
1) Start by cleaning an oil or dirt off of your glasses so that you have a clean surface to work with. Then, use your metallic paint pen to make dots all over the bottom portion of your glass. I concentrated my dots more heavily toward the bottom, and made them more sparse at the top.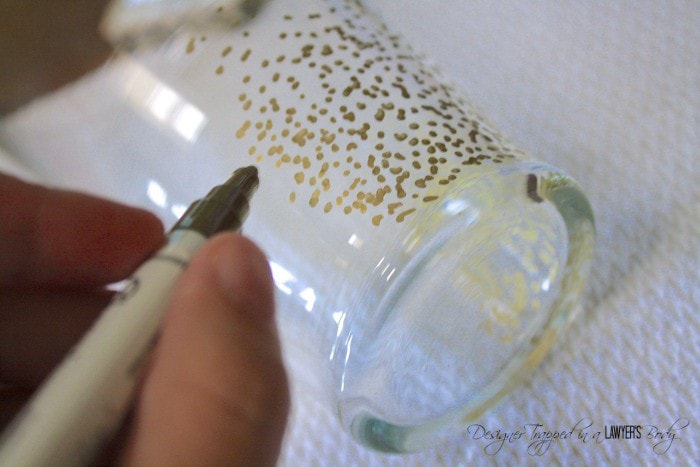 2) Place your glasses in a COLD OVEN. Then turn it on and set it to 350 degrees and let them "bake" for 20 minutes. Then turn the heat off and keep them in the oven as it cools all the way down.
That's it! I do recommend hand washing these–I'm not entirely sure how the paint would hold up if place in a dishwasher. Because I already had the paint pens, this project cost me only $2.00! And even if had made 4 glasses, that would still be $54.00 LESS than the Anthropologie glasses that retail for $58.00. Talk about huge savings.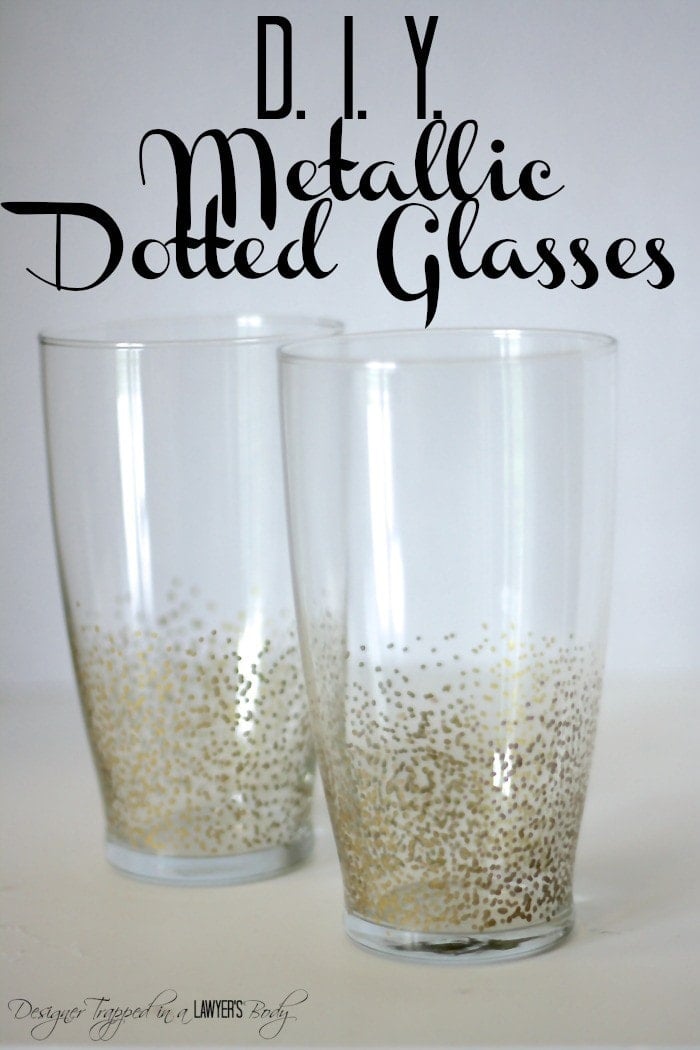 I love how my glasses turned out. I decided to make only two. My glasses are larger than the Anthropologie ones and I don't intend to use them to drink out of. You'll have to wait to see how I will use mine. Oh and if you liked this post, you may also love my dotted, letter sharpie mugs.
Now, before you head out, please be sure to check out the amazing projects from my talented co-hostesses!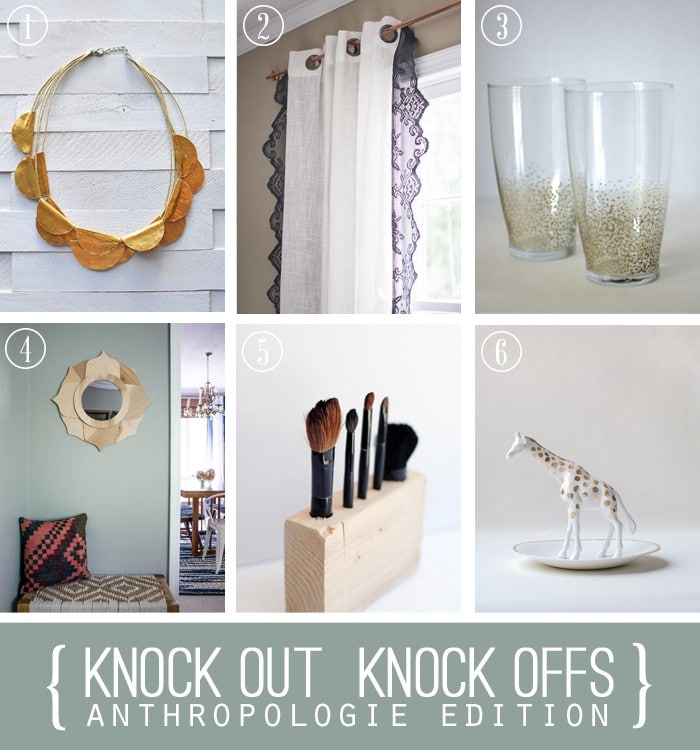 Gold Necklace by Delineate Your Dwelling
Metallic Dotted Glasses by Designer Trapped in a Lawyer's Body
And if you want to check out all of my other projects from the series, you can find them here: