Thank you to Minted for partnering with me for this post. I was not financially compensated by Minted, but I did receive art styling services and product to review in exchange for this post. As always, all opinions are 100% my own.
Y'all, this moment has been nearly 4 years in the making! We have lived in our home for that long with gigantic, blank walls in our master bedroom. This may seem like weird thing to complain about, but our master bedroom is actually too large for my liking. It's not only huge in terms of square footage, but it also has vaulted ceilings, which makes it feel even larger. That means we have a lot of wall space. A lot! And frankly, trying to choose art for them completely overwhelmed me. So I just didn't. We left the walls blank, except for 3 small pieces that I made about 15 years ago.
Don't believe me. Take a look for yourself. This is how the walls in our master bedroom have looked since we moved in nearly 4 years ago.
This post contains some affiliate links for your convenience (which means if you make a purchase after clicking a link I will earn a small commission which helps keep my blog up and running but it won't cost you a penny more)! Click here to read my full disclosure policy.
I knew I needed to get some art up on the walls. I knew it would go a long way is making the space feel less cavernous, but I kept putting it off because I just wasn't sure where to start. So when Minted offered me an opportunity to try out its art styling services, I was all over it. YES! I was thrilled to have someone else help me come up with a plan because I had never had to choose art for such a large scale room before.
It was a really easy process. All I had to do was send them my budget and photos of the walls that the art work would be going, along with some measurements (they told me exactly what measurements they needed). Then they put together a plan and emailed it to me.
The plan went through several drafts. All the artwork they chose initially was beautiful, but there was too much purple, so my stylist went back to the drawing board after I gave her feedback on the color palette. The second draft was much closer, but again, I wanted a bit more color "pop." My stylist was amazing and patiently worked with me tweaking the plan until we finally arrived at the final plan. Here's a look at what the final plan looked like.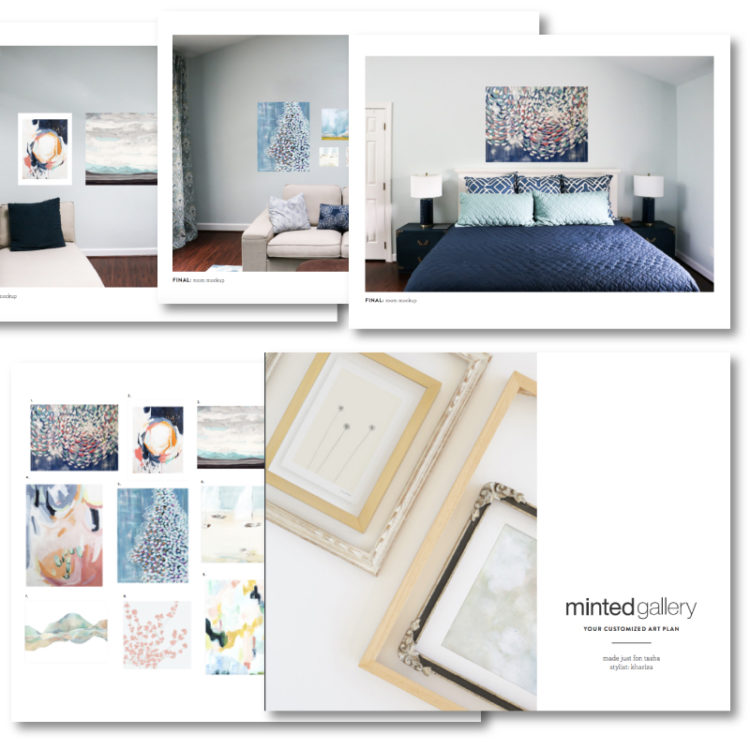 After all the pieces were selected, I placed my order and the gorgeous prints arrived less than a week later. It took us a while to actually hang them up because we chose to build frames for them ourselves. We wanted to spend most of our budget on the prints themselves. Since having them framed can be so expensive, we decided to build the frames ourselves to save a ton of money. Don't worry—the tutorial for the easiest DIY frames ever will be coming soon.
So, after nearly 4 years of blank walls, we now have GORGEOUS art in our master bedroom. Check it out. We are IN LOVE with all of it. You can shop all of the prints you see at the end of this post.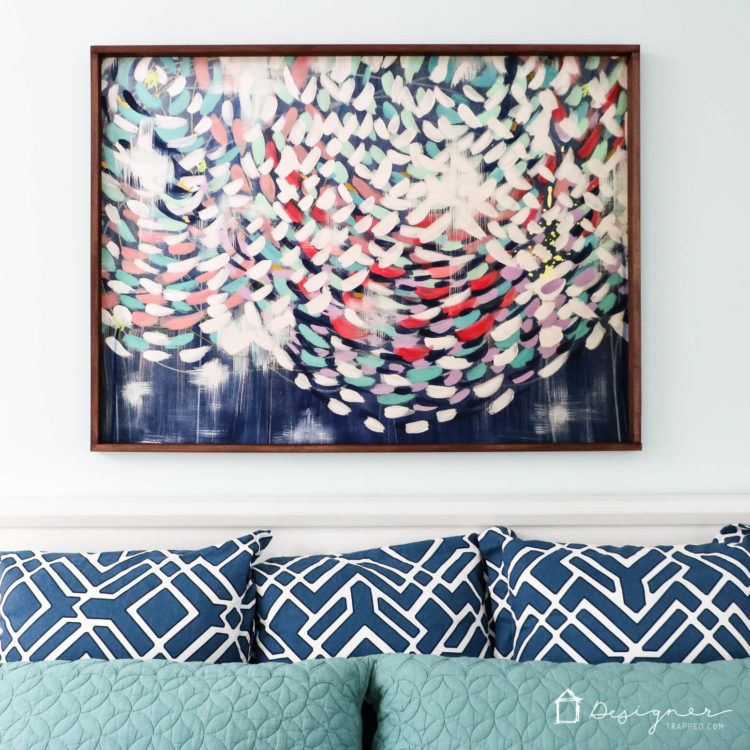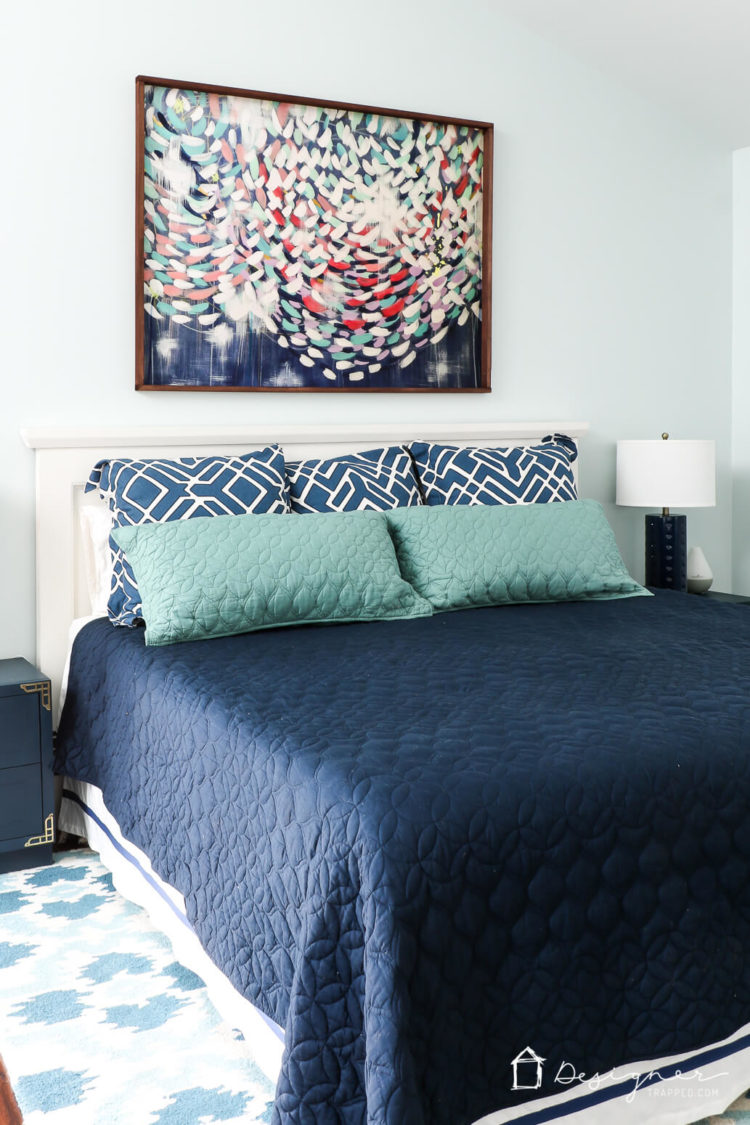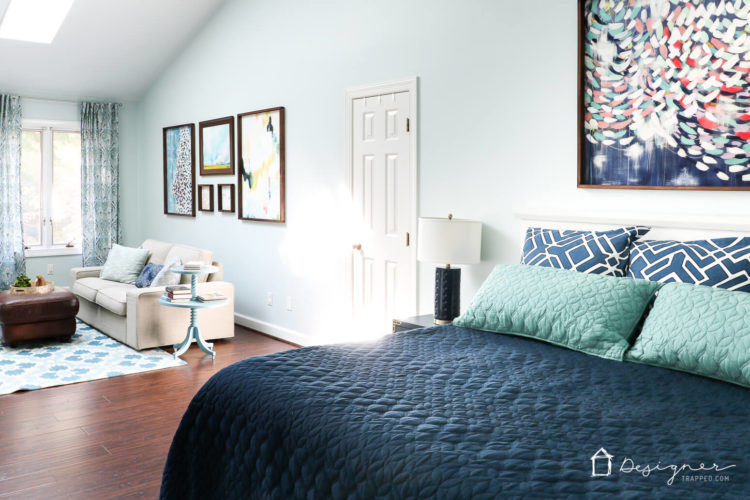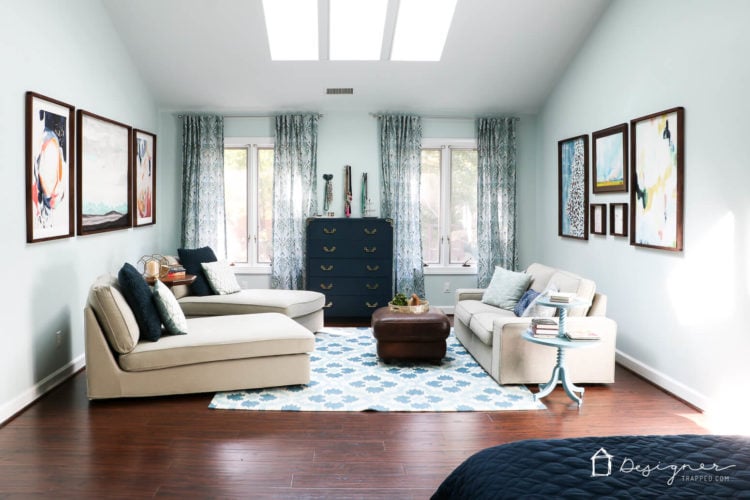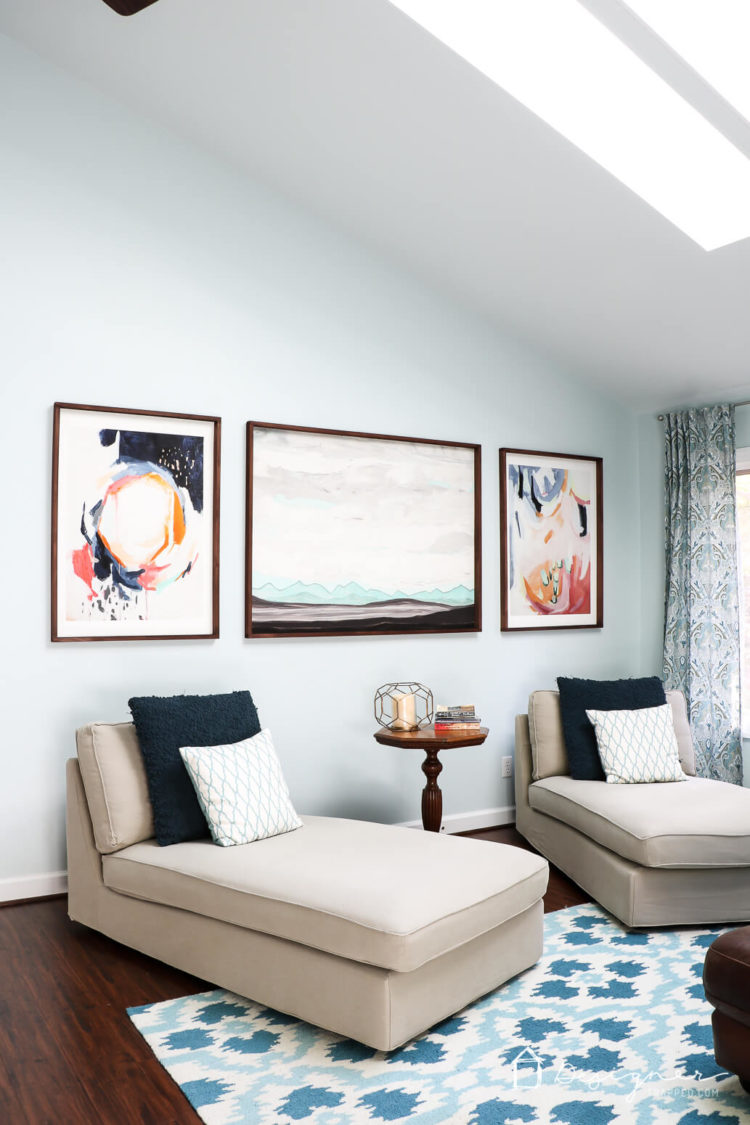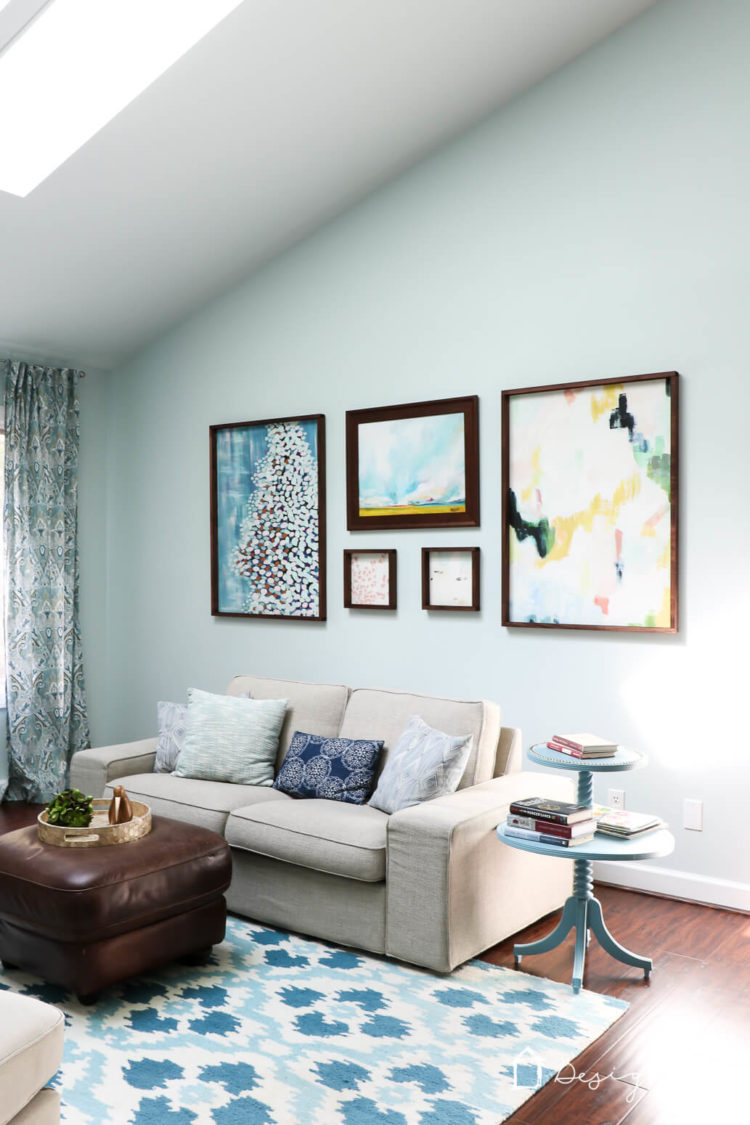 What do you think?! We are so happy with it and I can definitely say that I don't think I could have come up with such a great plan on my own. YES, I love interior design, but the scale of this room really tripped me up and I'm afraid I would have grouped too many small prints together and they would have gotten lost. So I am super grateful to Minted's art styling services for such an awesome result. You can find all the prints (and some other items) from our bedroom below :)

If you are struggling to coming up with an art plan for your entire home, or a single room, I highly recommend that you check out Minted's art styling services. It costs $79 for a wall or $99 for an entire room plan, BUT you get a significant discount on any pieces you wind up ordering, so it should more than offset the cost of the styling service fee.
That's it for now! Check back soon for a tutorial on how we built those easy, DIY frames!
​
​