Amazon Prime Day 2019 has arrived! I'm sharing all of my top Amazon Prime Day picks with you. I've included things we already own and love AND things that we are planning on purchasing while they are on sale. Enjoy!
Hey, hey friends! I don't know about you, but I can find Amazon Prime Day a bit overwhelming. I have always wished someone I trust and that shares similar taste as me would just do the research for me and tell me what deals I should look at. And then I thought, "I'm probably not the only one who feels that way!" So, I've decided to stay up late, do the research and put together a list of my top Amazon Prime Day deals for you. I truly hope you find this helpful!
NOTE: I will be updating this as often as possible once all the Amazon Prime Day Deals launch, so check back for updates!
You can access the list one of two ways… You can keep reading this post. OR, you can click here to access the special list I put together on my Amazon influencer page. Totally your choice! The items included and descriptions are the same.
This post contains some affiliate links for your convenience. Click here to read my full disclosure policy.
Amazon Prime Deals for Apple Devices
Up to 30% off Apple iPads and Watch
Amazon Prime Day Deals for Your Home
65″ Nearly Natural Fiddle Leaf Tree (we have a slightly different Nearly Natural Fiddle Leaf Fig tree and love it–great quality)
Turkish Bath Towels (so many gorgeous colors!!!!)
Gorgeous Distressed Area Rug (multiple color options)
iRobot Roomba 690 Robot Vacuum
ECOVACS DEEBOT 500 Robotic Vacuum Cleaner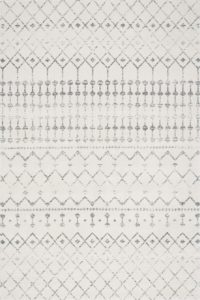 Nourison Grey Passion Area Rug (see below)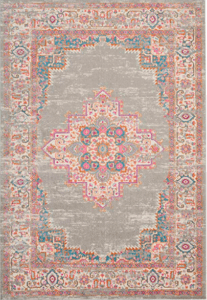 Round Storage Basket Side Table
Stonewashed Sunset Rug
Geometric Modern Glass and Metal Side End Table Stand
Tufted Headboard
Amazon Prime Day Deals for Cricut
*You can check out my Cricut projects HERE–I use mine allllllllll the time and love it*
Cricut Explore Air 2 Fuchsia Bundle with Basic Tool Set and Two Vinyl Samplers
Cricut 2004327 Vinyl, Premium Removable, 12×12, Variety
Amazon Prime Day Deals for Stuff We Already Own and Love
Amazon Fire TV Stick– OMG, y'all. We purchased our Amazon Fire TV Stick during Prime Day last year and I can't believe we waited so long. The TV in our master bedroom is old and isn't a "smart" TV. And we don't have cable in our bedroom (we only have cable in our family room). But with this Fire Stick we can access Netflix and Amazon Prime TV and it's amazing! We actually plan on ordering one for the TV in our family room. Even though the TV in our family room IS a "smart" TV, we find that it's so much quicker and easier to use the Fire Stick.
Travel Laptop Backpack with USB Charging Port– This isn't the sexiest of prettiest backpack, but it's the one I travel with and I am obsessed with it. After traveling with so many different bags, this is THE ONE. We will stay together forever.
Amazon Echo Show–
Santa Claus kindly gave this to our entire family for Christmas and I am shocked by how much we love it. I was very skeptical about how we could benefit from having an Alexa device with a screen, but we use it in so many different ways. Every day we use it to check the weather first thing in the morning. And since I don't watch the news, I love that I can easily see the most important news stories scroll across the screen. Of course, we also use it for looking up recipes, and so much more. Very glad to have welcomed the
Echo Show
into our family. You can see ours sitting to the right of our stove beside the plant in the photo of
our kitchen
below.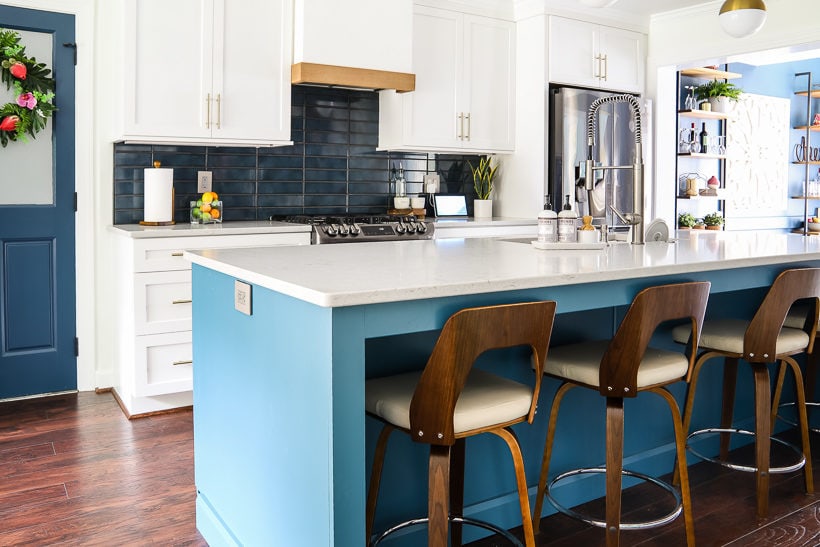 Echo Dot– We own 2 dots. Each of our young girls have one in their bedroom and they are SO HELPFUL. It's what they set their alarms on every night & what they use as their sound machine (just tell Alexa to "open sleep sounds"). Plus, in the morning, they can ask Alexa to tell them the weather to help them decide what to wear. But the BIGGEST benefit of the Echo Dot that most people don't realize is that you can kind of use them as intercoms. I can use my phone or our Echo Show or Echo to "drop in" on Avery or Attley through the Dots in their rooms. It eliminates screaming up and down to each other. MAGIC.
My Favorite Magazine Subscriptions–
I subscribe to exactly 3 magazines year after year. Better Homes and Gardens, HGTV Magazine and Real Simple. Getting them in the mail gets me excited every time and I relish finding time to sit down and read them cover to cover. There are some fantastic Amazon Prime Day deals not just on my 3 favorite magazines, but so many more.
Click here to check out the magazine subscription deals
.
Air Fryer–
Believe it or not, I'm not super into small kitchen appliances. I don't like storing them and I definitely don't like leaving them on our countertop. BUT, I kept seeing all these incredible air fryer recipes. So when I was given an Amazon gift card a few weeks back, I decided to purchase an air fryer with it and y'all… It is a GAME-CHANGER! I cannot believe how easy it is to use and how crispy the food gets with so little oil. So far we've used it to make things like parmesan crusted Salmon, panko crusted chicken breasts, and bacon. The possibilities with this appliance are ENDLESS. And our kiddos love crispy foods, so they are big fans. This air fryer is a bit different than the one we purchased, but it's very similar and I definitely would have taken advantage of this deal if it had been going on when I purchased ours.
Amazon Prime Day Deals for Stuff We REALLY Want
Amazon Ring Wi-Fi Enabled Video Doorbell – This is a long story for another time, but about 2 weeks ago, our neighbor's house was robbed in the middle of the morning. We live in a super safe, golf course community y'all. And our neighbor's house was robbed at 10:27 am in broad daylight. The perp then ran through our backyard to escape the cops, who barely missed him. We know because the security cameras we have installed by our back door and garage door caught the perp on video. Now I really want a video camera at our front door that allows me to hear and speak to visitors. That way I can decide whether to open the door or not. And this is a great deal on the Ring device.
Prepdeck Meal Prep Station–
Okay, this is the nerd in me. The nerd that loves to cook. You see, I BELIEVE in the power of prepping meals ahead of time, but I hate that I wind up using so many different food storage containers after I've chopped and prepped everything I need for a recipe in advance. That's where this baby comes in handy. Joe, if you are reading this, please get this for me for Christmas. Seriously… I really want it.
That's it for now, but keep checking back because I'll continue to add deals as they are revealed!