A Smarter Way to Water Your Lawn
Last Updated on August 10, 2021
This is a sponsored post written by me on behalf of Rachio. All opinions are 100% mine.
Y'all, I have become a lawn watering ninja. We have taken the guess work out of watering our lawn with our new smart sprinkler system from Rachio. And I'm in love with it!
I know what some of you are thinking…"Tasha, how exciting can a sprinkler system be?" And a year ago, I probably would have felt the same way. But here's the thing. While I am a DIY enthusiast inside my house, I confess that I have pretty much nothing to do with the outside of our house. I mean, I help plant things and mulch occasionally, but Joe has always been in charge of the lawn and all other things exterior. But as most of you know, he injured his hip at the end of last year and had hip surgery a couple of months ago. So, he hasn't been able to be the lawn guru he usually is.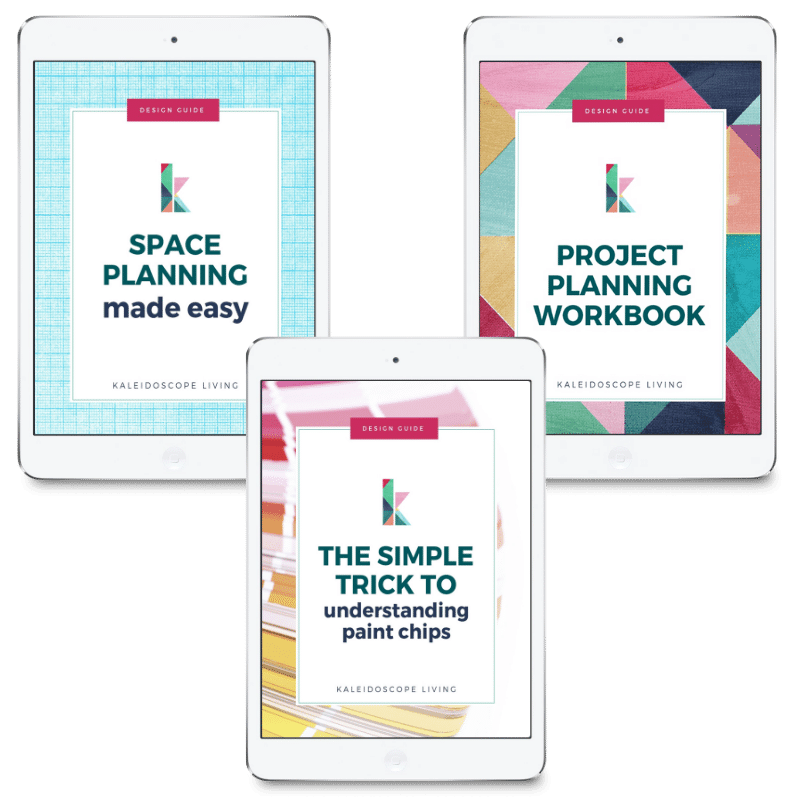 Get my FREE design guides when you subscribe!
Joe's inability to take care of everything outside is what made me realize I pretty much don't know how to do what needs to be done to maintain our yard. And y'all, Joe worked HARD on that lawn. He killed all the old grass and started our new lawn from seed. He brought the old sprinkler system back to life after all kinds of repairs and replacements. Our lawn has been a labor of love for him. So we can't let it suffer just because he isn't able to do all things lawn right now.
So, we hired an awesome lawn crew to cut the grass and keep it manicured while Joe is out of commission. AND we decided it was time to make watering the lawn idiot-proof because I'm a bit embarrassed to admit that I never could figure out our old sprinkler controller. This is what it looked like. I could operate it IF Joe called me and told me exactly what to do. But otherwise, the sprinkler controller and I were not friends.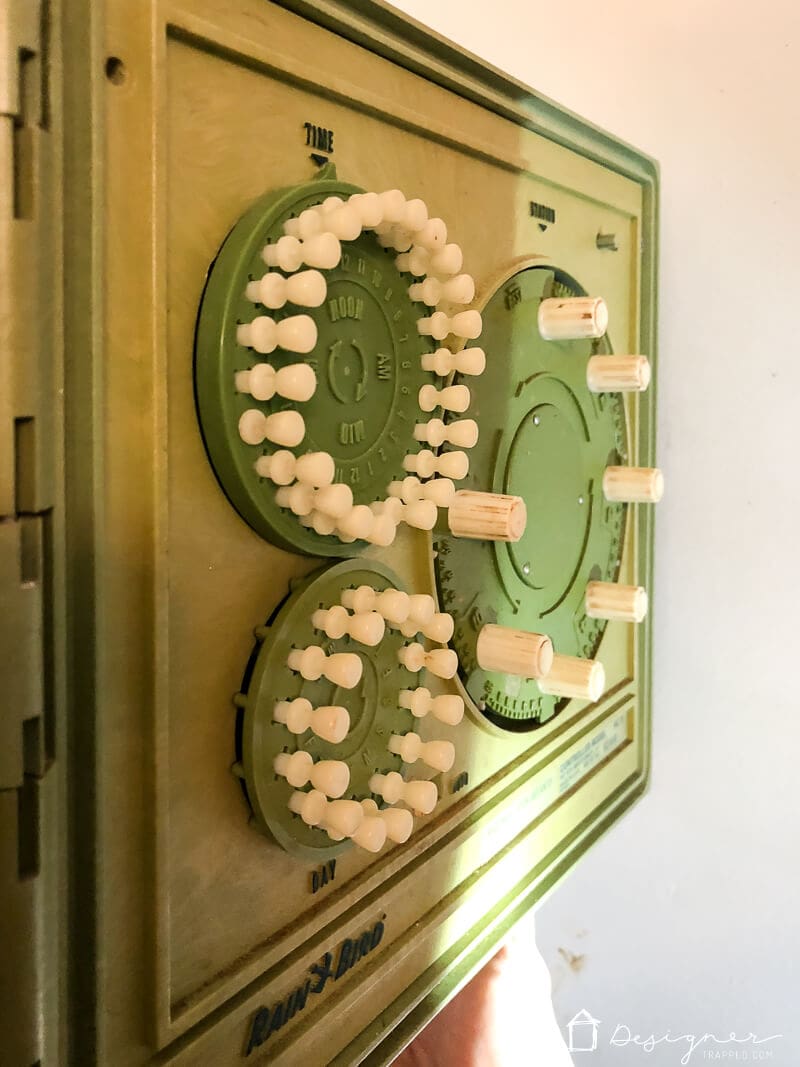 When Rachio reached out to me to see if we wanted to try out its new Rachio 3 Smart Sprinkler Controller, I was pumped because the timing was perfect for us and it seemed simple enough for me to operate because you can control it from anywhere with the Rachio app and it's compatible with any in-ground sprinkler system. Oh, and it's Weather Intelligence automatically adjusts watering schedules based on your weather at home, so you don't have to worry about manually adjusting the schedule when it rains.
Like I said, we needed an idiot-proof sprinkler controller and the Rachio 3 Smart Sprinkler Controller seemed to fit the bill perfectly. We were able to install it AND get all of our zones set up in the app in less than 30 minutes–it was super easy. It even came with a mounting template, which I'm always a fan of because I'm not super patient when it comes to installing stuff.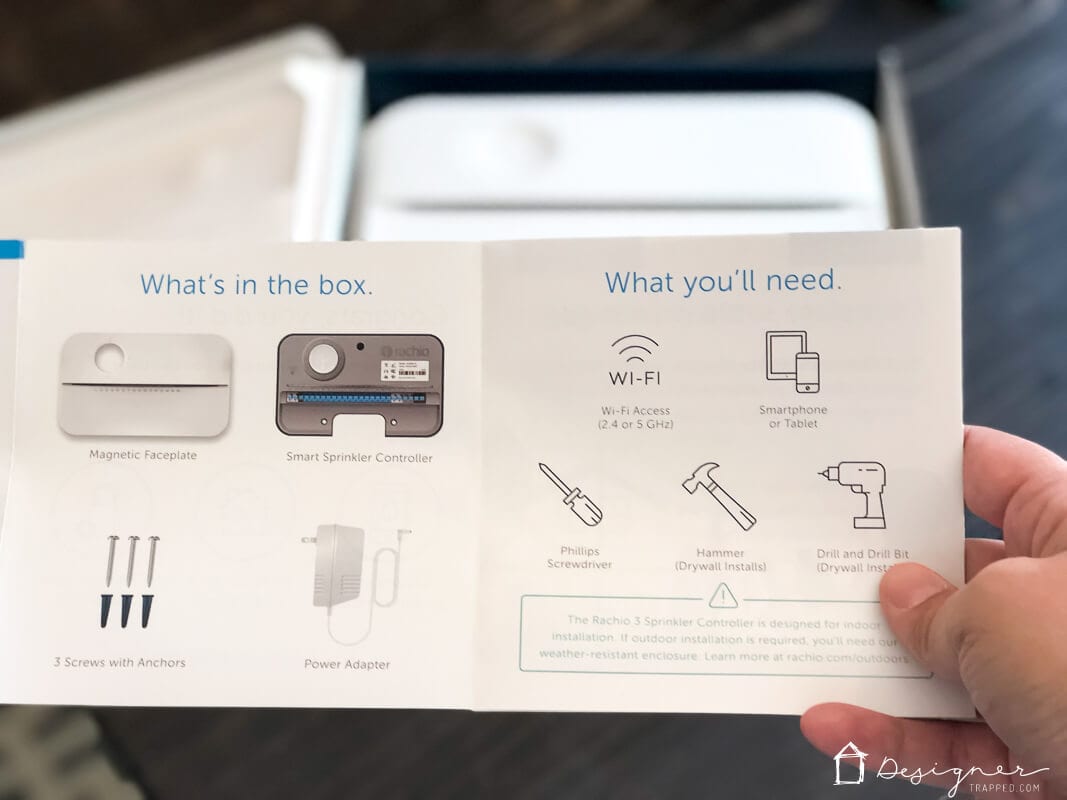 We took a photo of our old wiring so that we would know where all the new wires belonged. Installing the new wires was simple–you just "plug" them in. No need to wrap them around screw heads like our old controller.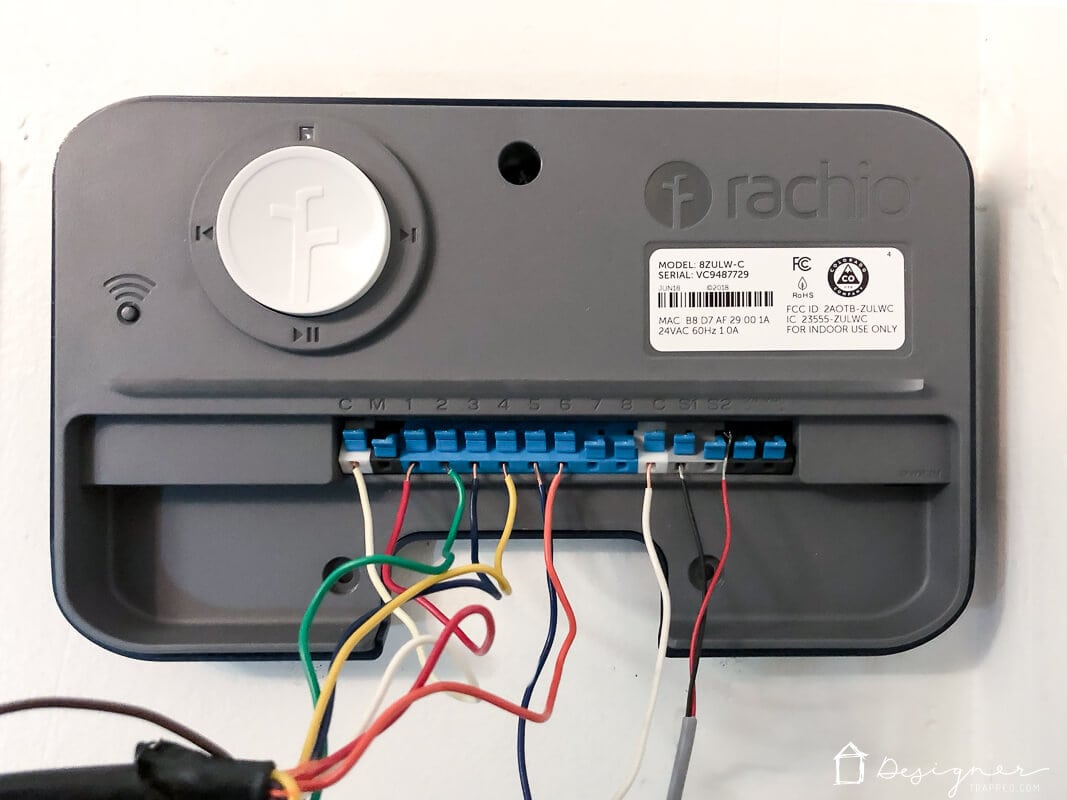 And I know this is probably not a big "plus" to most people, but I like that it's a nice, streamlined design. It looks much better than our old system did, that's for sure.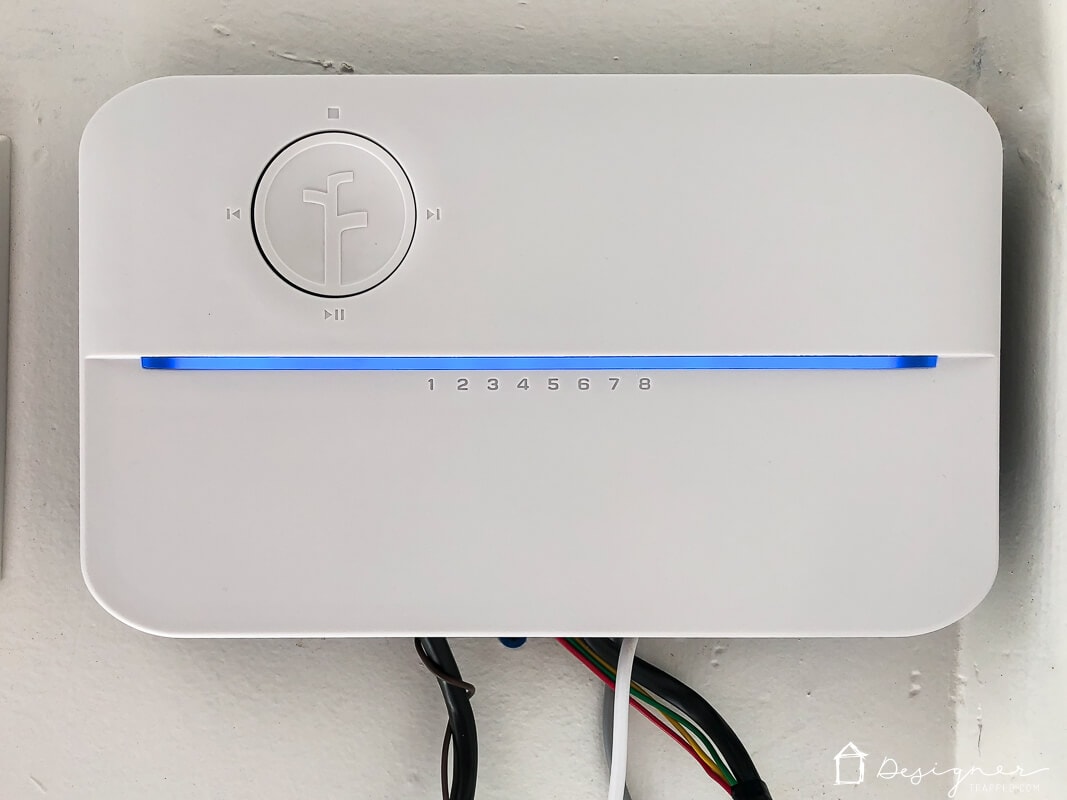 And I have to tell you, the fact that I can give it voice commands with the Alexa Joe got me for Christmas a couple of years ago is an added bonus. I may not have been able to operate our old sprinkler controller, but I can give Alexa voice commands like a boss :) When I'm not in the kitchen where our Alexa lives, operating the system from anywhere with the app is simple. The Rachio app offers really precise remote control of your system giving you options "run, pause, skip or Quick Run."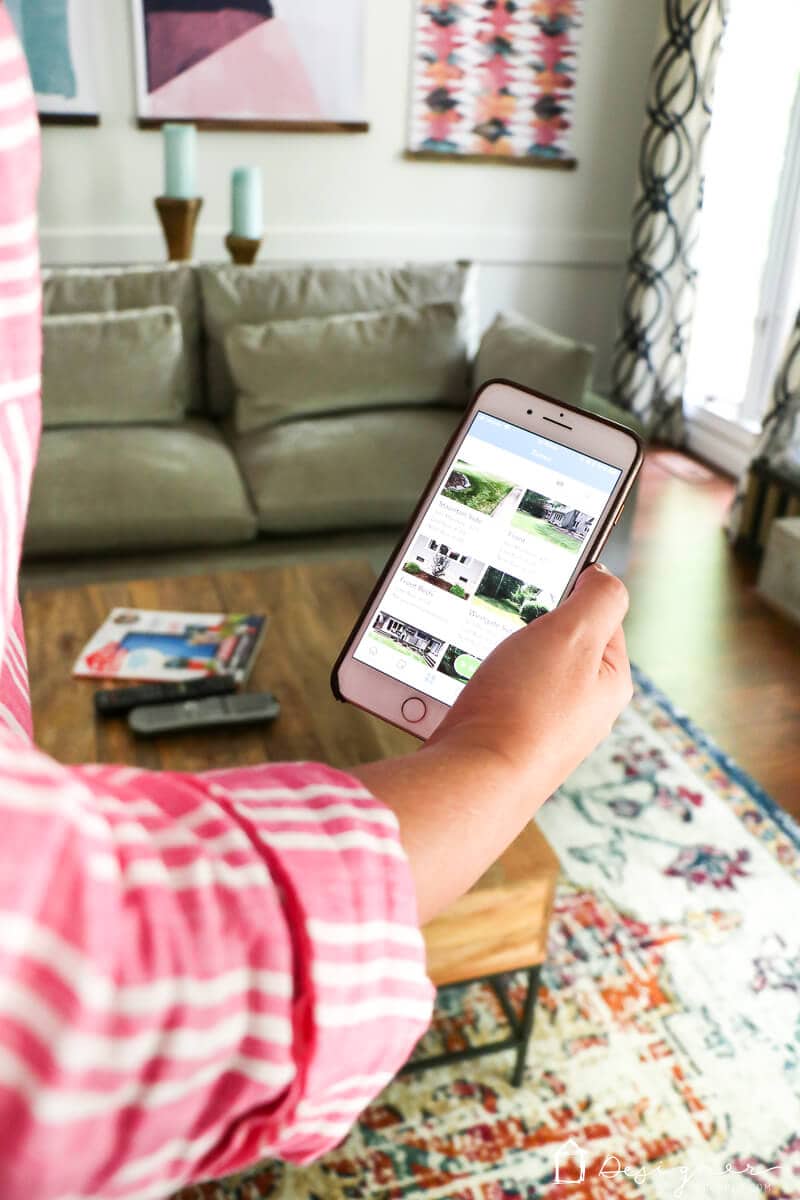 Each zone can have its own unique schedule and duration. And I love that you can replace zone numbers with names and photos! We have 6 zones and though Joe knows the numbers by heart, I don't. Names and photos make it much easier for me.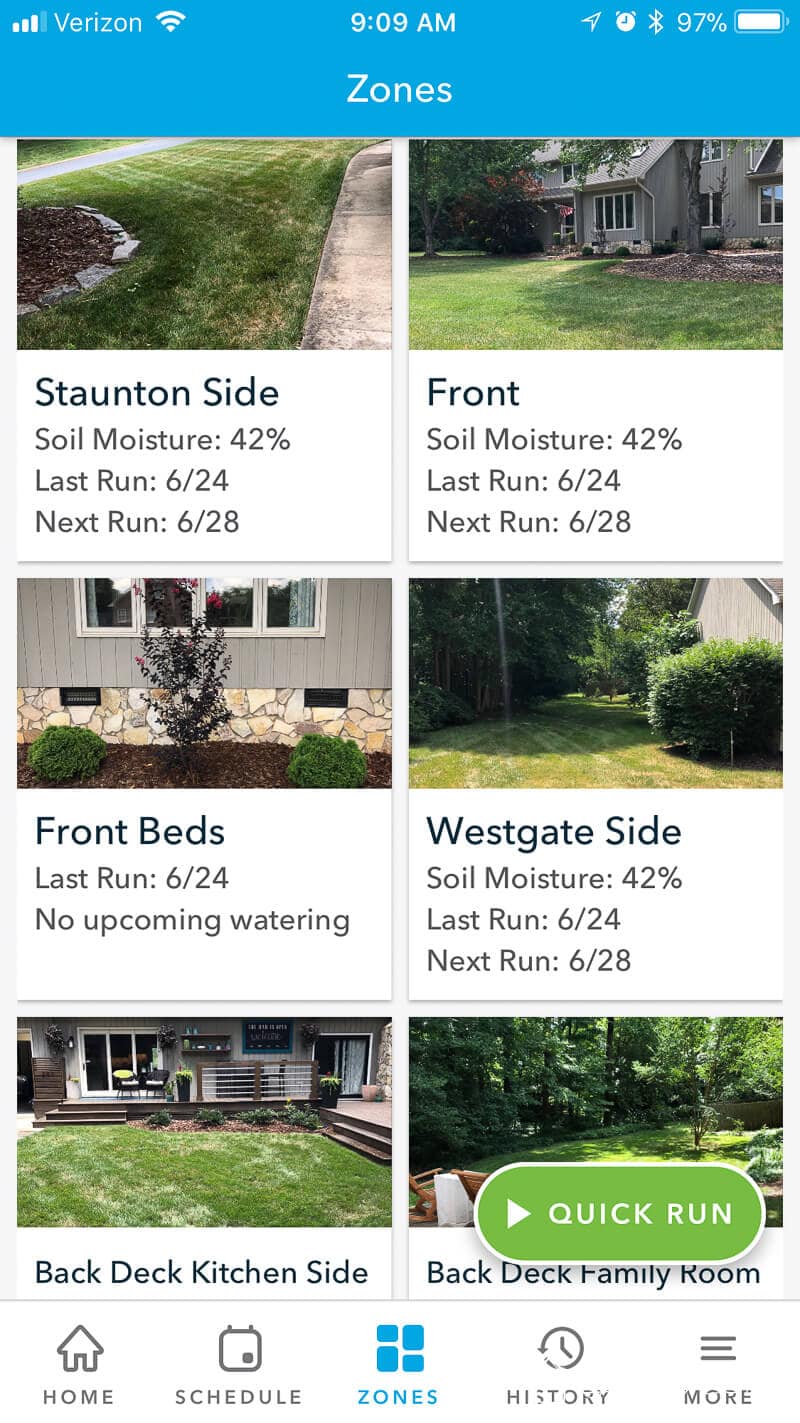 Long story short, Rachio 3 is a smarter way to water your lawn and we discovered it at the perfect time. I'm confident we won't accidentally kill the lawn that Joe worked so hard on while he is on the mend from his surgery. I know he'll be happy when he can get out there and mow again, but for now, at least he and I can both water our lawn like ninjas :) And if for some reason you do need to fix dead grass, the Rachio 3 would be perfect for you because it knows your lawn and trains it to be healthier and require less water.
If you are interested in trying the Rachio 3, use the code "DESIGNERTRAPPED30" for $30 off through July 15th!
[mv_create 1 11 200 2016 key="1″ type="list" title="Most Popular Projects" thumbnail="<a href=" https designertrapped com wp content uploads diy home decor projects blog jpg a]