I'm doing something a little different today that I hope will be fun since I've never done it before.  I'm going to show you my recent At Home shopping haul for our outdoor deck space!  If you've been following me for the last month or so, you know we've finally decided to pay spruce up our outdoor space located on our back deck.  It needs it.  Here's what it looks like now.  Sigh.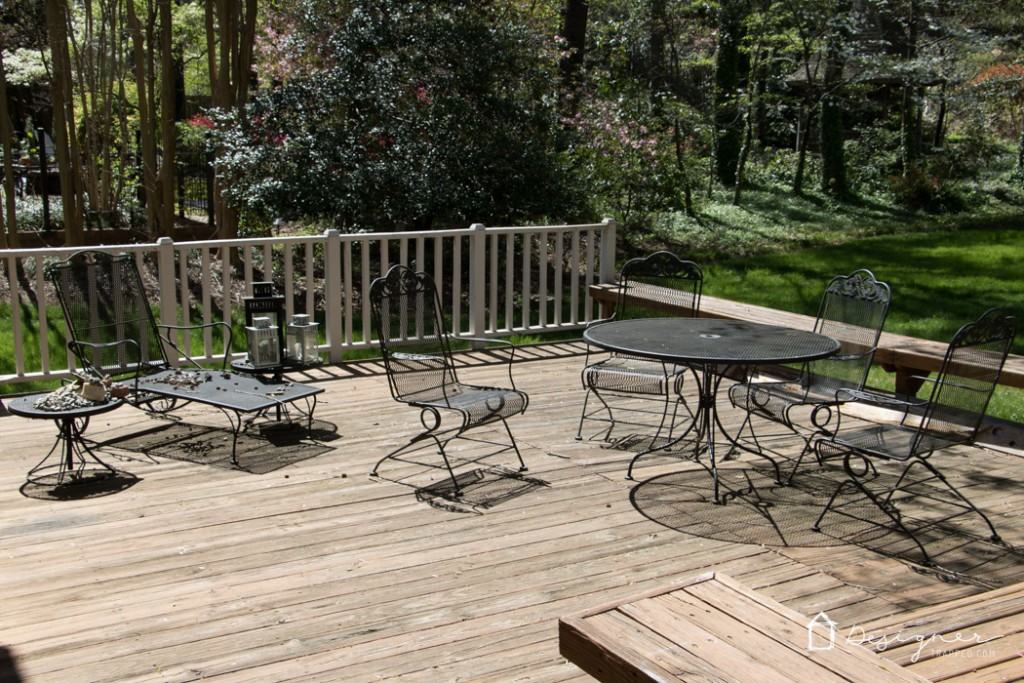 Since we are on a tight budget and At Home always has great deals and a massive selection, I did all of my shopping there.  Want to see what I mean by massive selection.  Here is a taste of what I saw when I walked in the front door.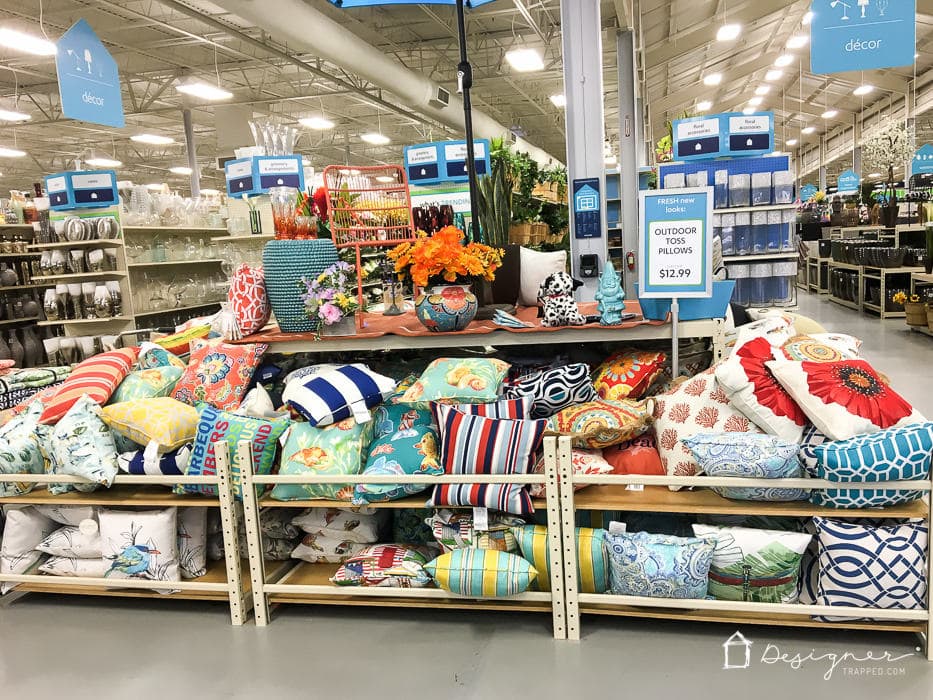 And this is a few of the outdoor umbrellas that At Home offers.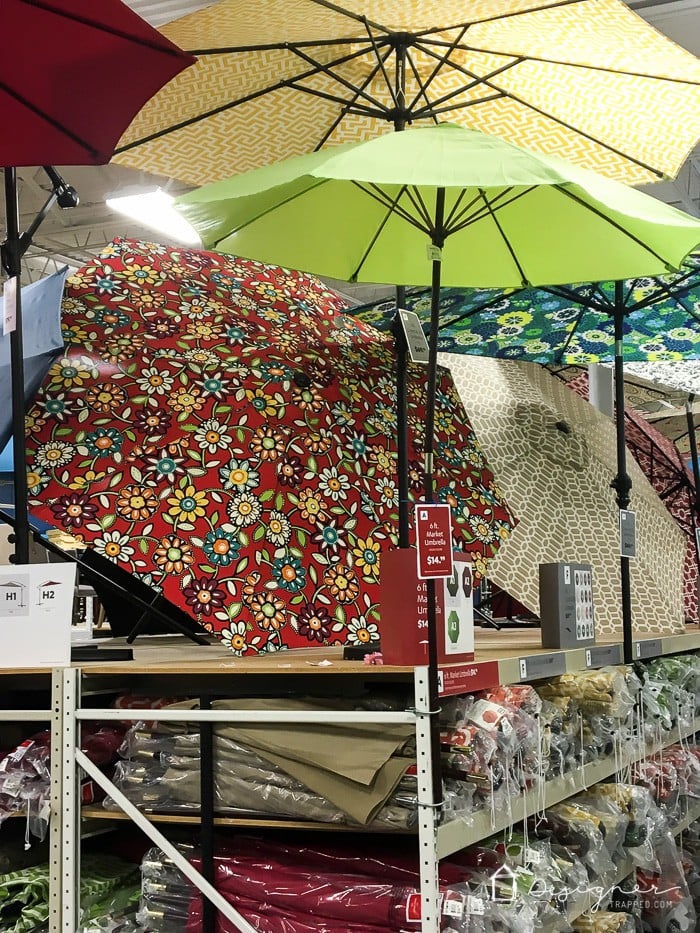 See what I mean???  So narrowing down my choices was no easy task, but here's a peak at what I snagged for our space.  Bear in mind I purchased everything for under $500!  Thank goodness I took Joe's truck :)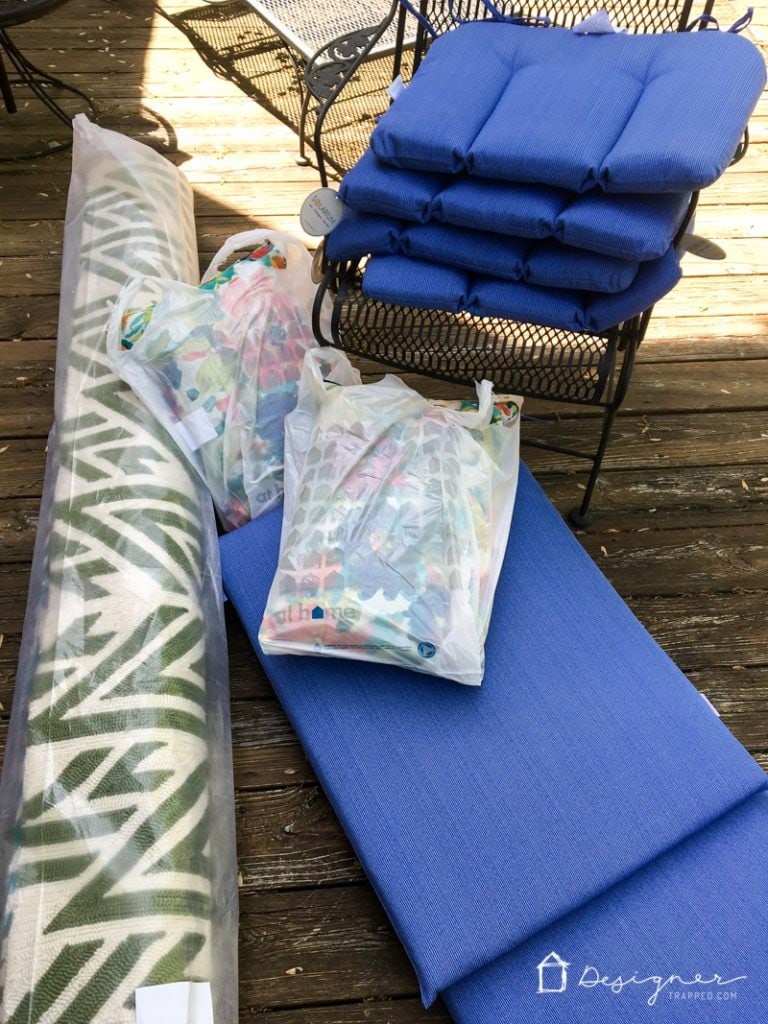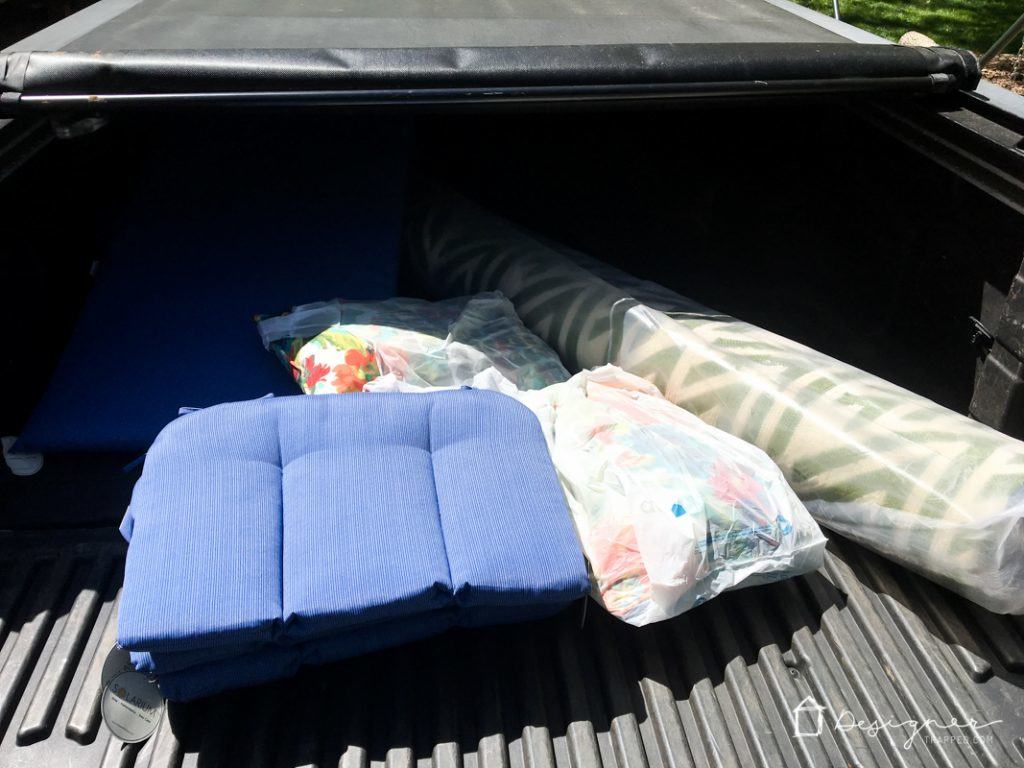 For under $500, I got this gorgeous 8 x 10 rug.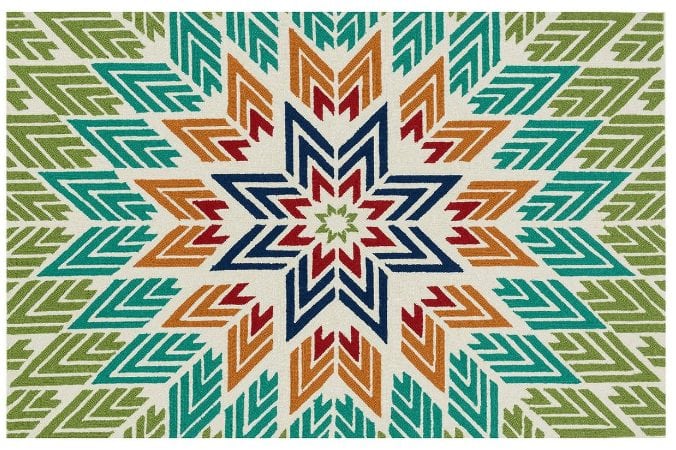 I also scored 4 chair cushions and 1 chaise lounge cushion in a pretty periwinkle color and two of beautiful outdoor throw pillows.  Oh, and I got this fabulous wreath!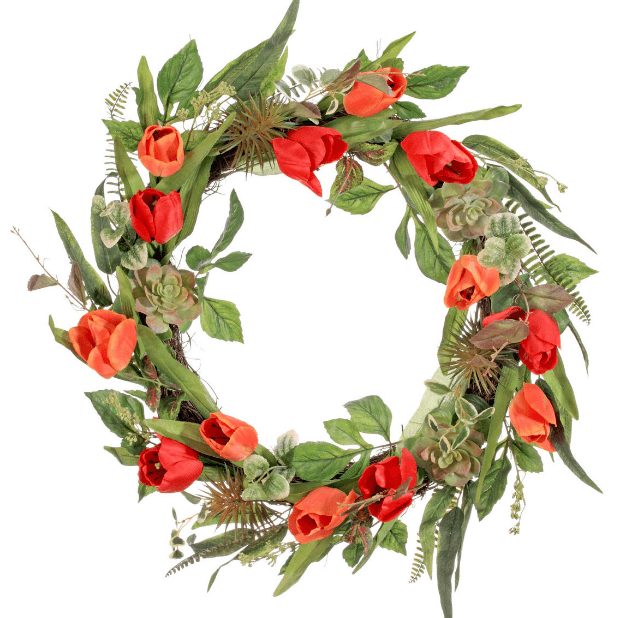 I seriously can't wait to show y'all how it all comes together on our back deck and I'm so excited to have a comfy and pretty space to sit and eat on warm nights :)  I should have the reveal ready to go in the next two weeks, so check back in soon!
PS- If you are looking for outdoor space inspiration you will definitely want to check out the HGTV Spring House screened in porch.  It's DIVINE and full of awesome ideas.  This is just a peek.  Click here to see more photos of the space.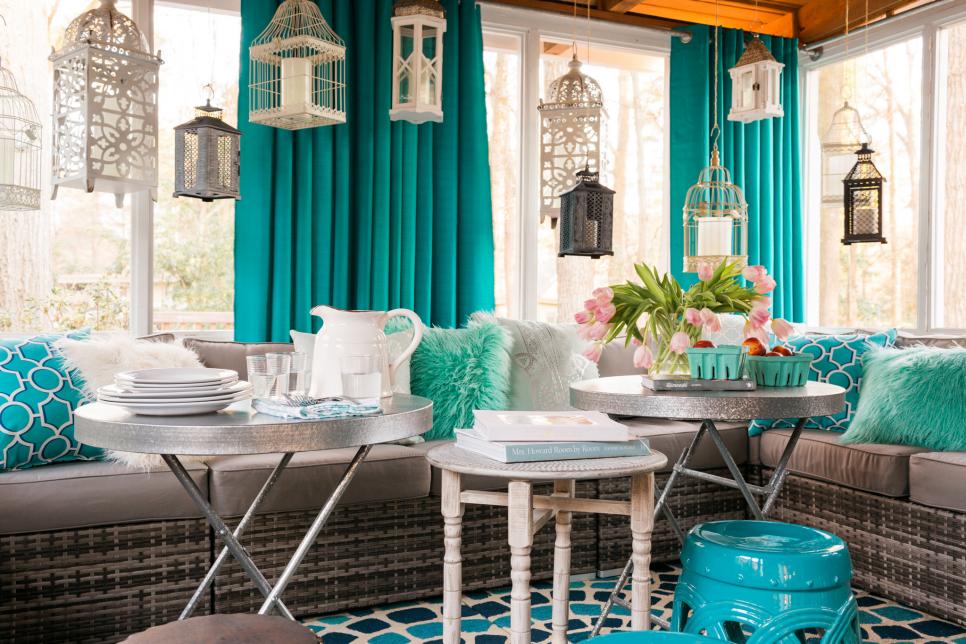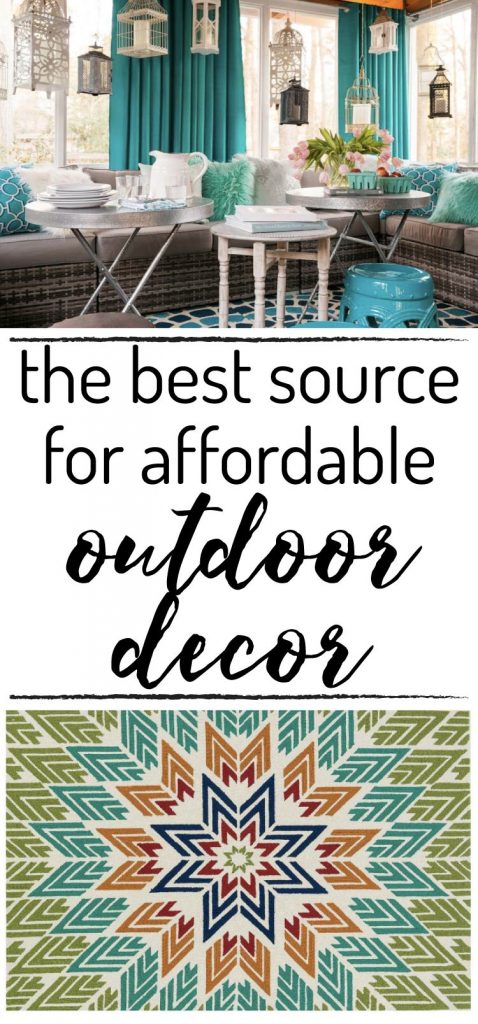 This is a sponsored conversation written by me on behalf of At Home. The opinions and text are all mine.