Struggling with pulling together party outfits for everything you need to attend this holiday season (and beyond)? These party outfits are super stylish and affordable. Each look will cost you under $100!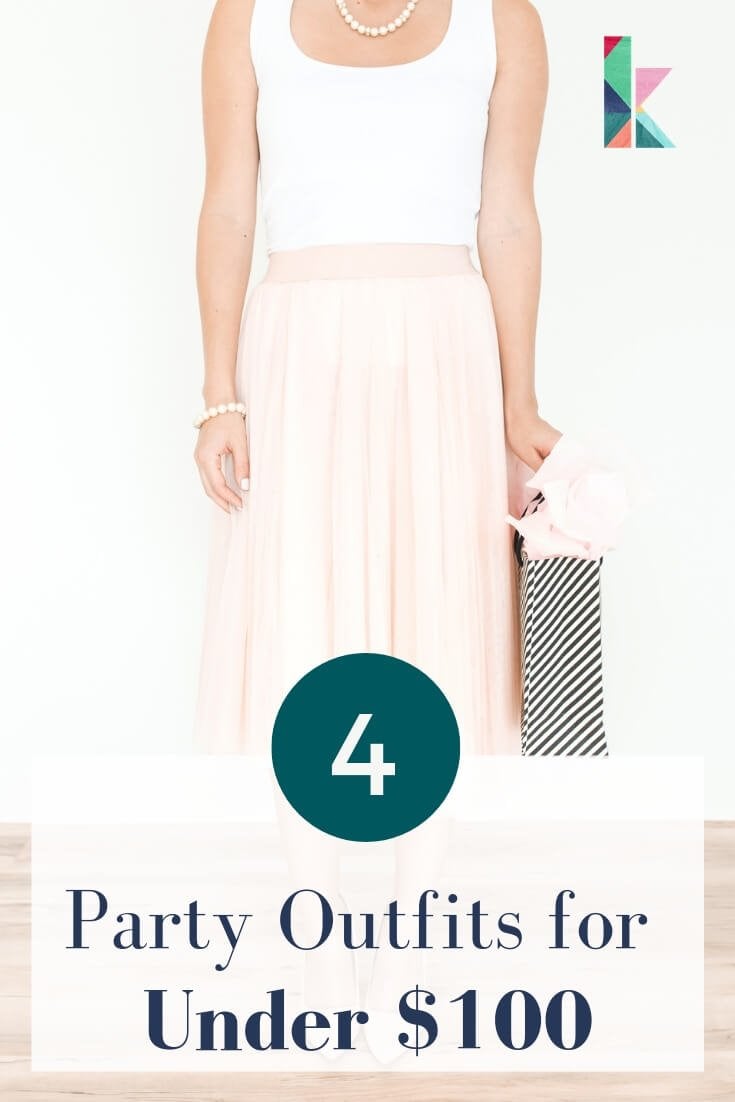 Hi friends! It's Tasha here. I'm super excited to announce that I have brought a fashion contributor on board to share fashion tips and trends with you in the form of monthly posts. Her name is Wendy and she is a personal stylist with Millie and Main. I'm participating in the Millie and Main Early Winter Session right now, and I can tell you it's awesome so far! And no, I'm not an affiliate or being paid to say that–I'm just a fan of what they are doing! Wendy is sweet, funny and has a killer sense of style. So let's give her a big welcome :) Take it away, Wendy
---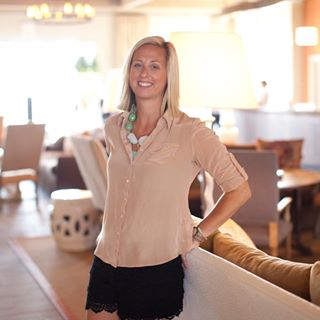 Hi! This is Wendy here again with Millie & Main. The holiday season can be super stressful with a mile long to-do list and lots of social engagements. But I'm here to help, at least when it comes to picking awesome and affordable party outfits for any parties you have coming up! Each of the party outfits I am going to walk you through below are all under $100 from head to toe!
Before you take a look at the different party outfits I've put together, think about what gatherings you have and how dressy each party will be. Once you determine if it is a casual or dressy party, start shopping. These looks will be standouts in any social gathering.
---
CASUAL PARTY OUTFITS
CASUAL LOOK #1: Black Denim + Blouse + Fun Colored Shoes

CASUAL LOOK #2: Sweater Dress + Booties + Necklace

---
DRESSY PARTY OUTFITS
DRESSY LOOK #1: Black Pants + Colored Blouse + Furry Vest + Heels

DRESSY LOOK #2: Jumpsuit + Heels + Lariat Necklace

---
Aren't those party outfits stylish and fun?!
Now, are struggling with nothing to wear but a closet full of clothes? Or do you have too many of the same things but not really what you need? As a stylist with Millie & Main I hear this from so many people! I wish I could personally visit each of your closet's and help you but, Millie & Main is the next best thing. It is an online styling program that helps you create season-specific looks with the clothes you already own + smart and thoughtful purchases –all within your budget.
Find out more on millieandmain.com. I wanted to offer Designer Trapped/Kaleidoscope Living readers with a gift of their own. Simply enter the code: DESIGNERTRAPPED  to receive 10% off your early Winter Session.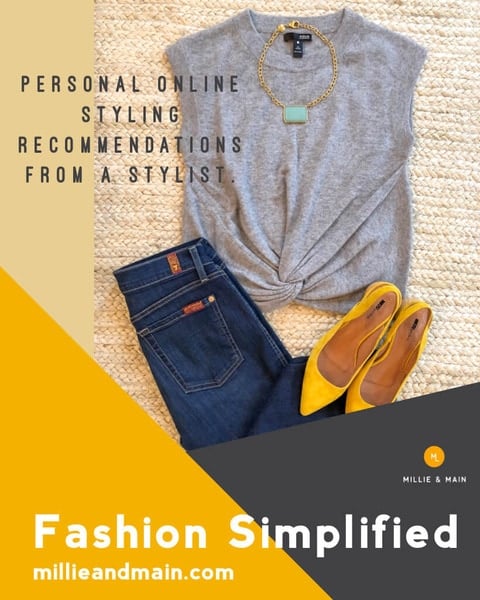 Wishing you a fun holiday season!