The Best Photo Organization Systems for Digital & Physical Photos
Last Updated on April 14, 2019
Photo organization doesn't have to be overwhelming. Follow this plan to organize all of your family photos and you will never have to search for hours for a picture again!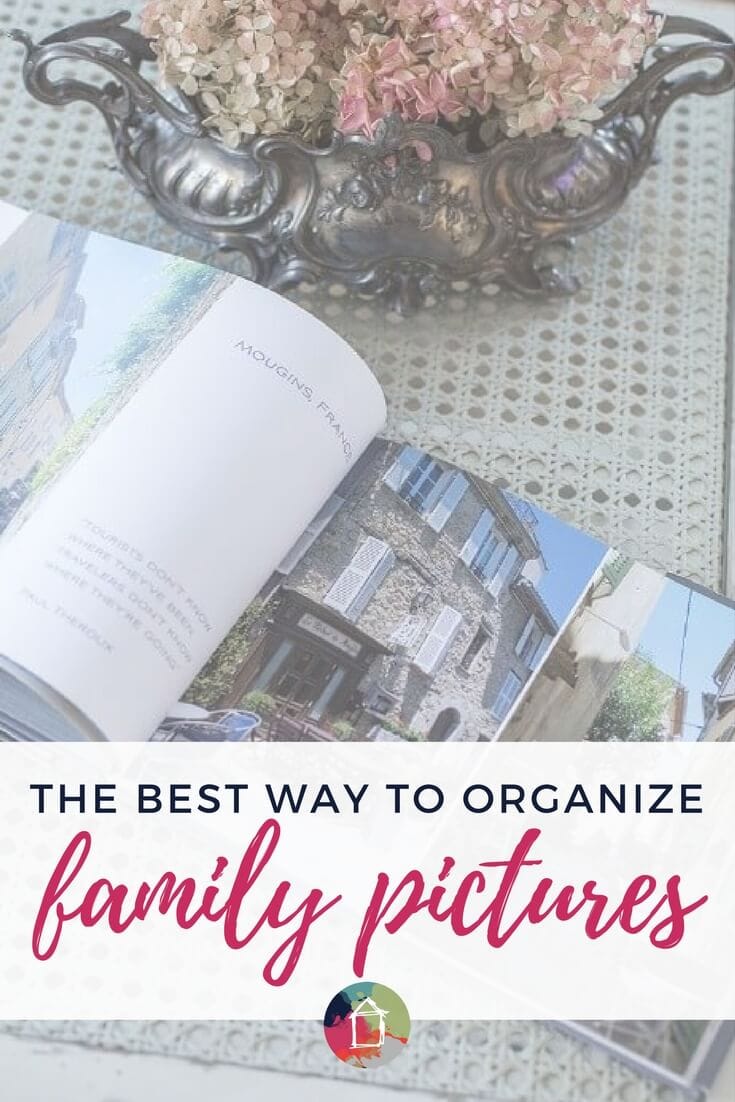 Have you got a good system for your photo organization?
Let me guess.  8000 old photos thrown in a box, with absolutely no rhyme or reason, nor a way to quickly locate a specific photo you're looking for.  Duplicates abound. But the one you're looking for is always elusive.
Meanwhile your digital photo organization system isn't much better.  Your phone is an endless stream comprised of every photo you've ever taken since the day you got your very first iPhone.
Your computer has photos everywhere.  Some are in folders, many more are not, instead lumped into one huge dumping ground, perhaps in My Documents or even on your desktop.  None are labeled.
Am I close?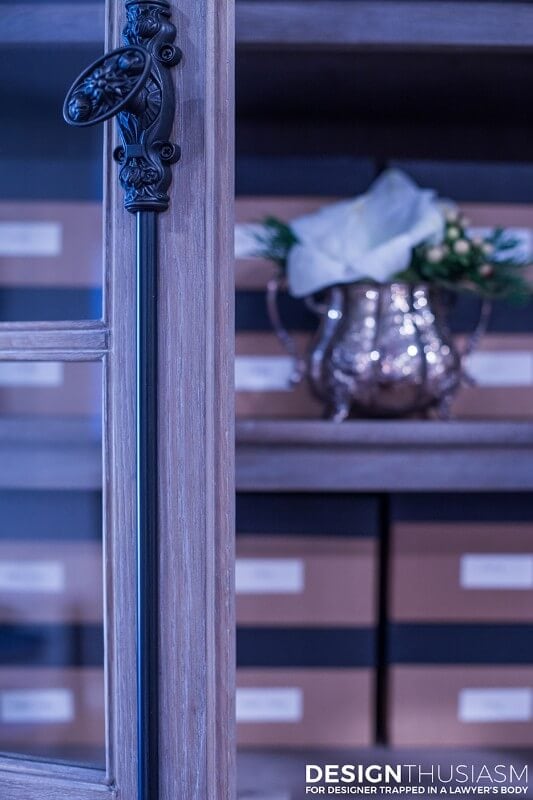 For me… a big no. I could never function like that!
I'm Lory from Designthusiasm and I'm delighted to be guest posting here on Designer Trapped today about how I created my crazy-organized photo storage system.
Now, let me start by saying I tend to be obsessively organized in all aspects of my life. My sweaters are folded in neat little stacks by color, my earrings are housed in individual bead box compartments (also by color) and on and on it goes from there. But regardless of your level of willingness to stay organized, I think you can benefit from the ideas I'll share with you here.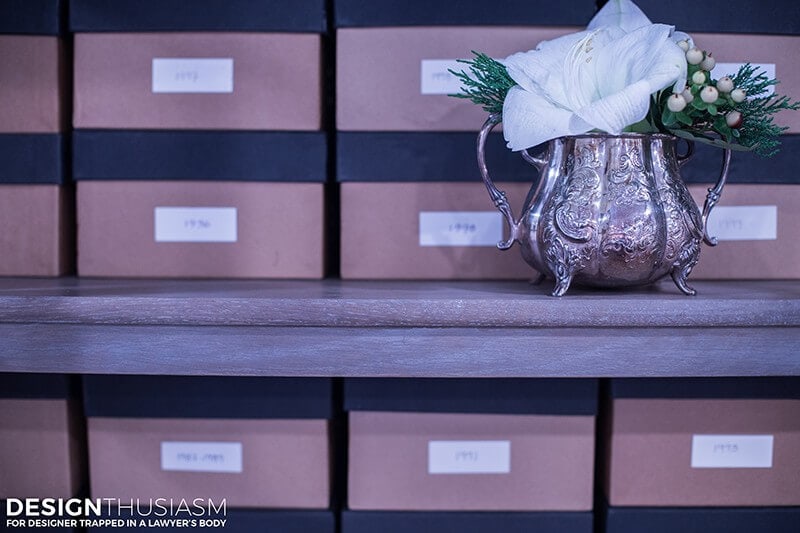 Physical Photo Organization Tips
Let's start with the physical storage of old photos.  I tend to believe the simplest system is the best system because you're more likely to stick with it. I also think the key to staying organized is to have the right storage containers and an easy to upkeep system in place. If an item has a place it belongs, it's easy to put it back. If your photo organization system is too complicated, you'll never follow through.
I figured out years ago that for printed photos this meant keeping them in the envelopes they came in, so you always have the negatives with them, and filing them by year in photo boxes. I simply write the date and the event on the TOP of the envelope (the part that folds over), so I can see it when I open the box, and file them in chronological order. This takes the least amount of effort and yet is the easiest way to find what you're looking for.
I label the outside of the box with the year (on the end that will be facing outward) and keep the boxes in date order, as well. Don't underestimate the effect of having uniform containers. While not necessarily essential to your filing system, it provides a visual sense of order and makes it easier to quickly locate what you're looking for. The kraft boxes I used were made expressly for photo storage so the size is perfect and there are still plenty of options readily available for purchase. Buy more than you need.  People still print digital photos and it's nice to have extras to accommodate a growing collection.
A special tip: almost all of the boxes have one envelope labeled 'assorted photos' from that year. This envelope is essential for keeping those one-off photos that someone gave you or you took out of an old frame or you simply can't locate where the original folder is. In some cases you may be guessing at the year, but at least you will be close when looking for the photo and the one-offs still have a home. These are often some of your favorites if they were pulled out for some use.
I like to keep the boxes in an accessible location, as this is also important for encouraging upkeep.  Ours are in a bookcase in our finished basement, with a table and chairs right nearby.  There have been countless times I've referred to these boxes in search of a photo that I have appreciated finding in minutes.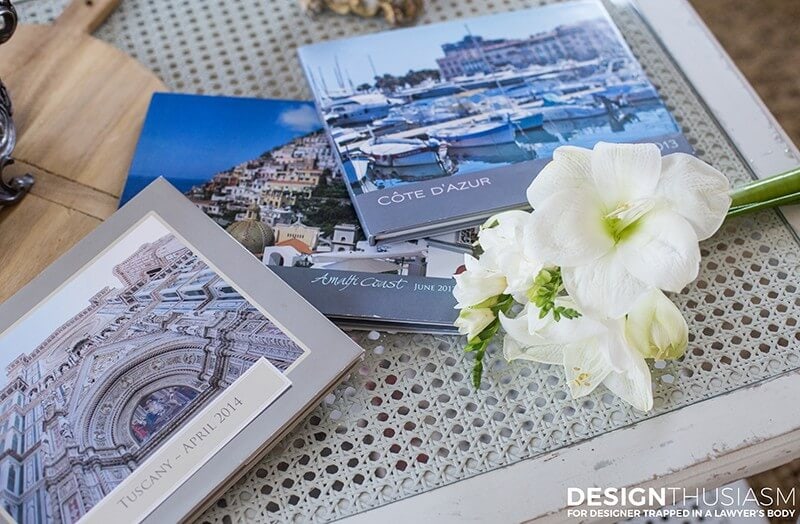 I'll get to my system for digital photo organization shortly, but first let's talk about displaying photos. After all, what's the point of taking pictures if you can only appreciate them on a tiny phone screen?
I've never been a fan of big bulky photo albums, as they take up more space than the small photos warrant.  But picture books created on digital websites? Now that's a system I can really get behind. I've created many in iPhoto, but there are various services that will do the same thing.
I love to create these around a particular theme, a vacation or a special party, and they make great gifts. You upload your photos into the online program and can design the book as creatively as you like. Most of the services have pre-made templates to choose from, but if you're really savvy you can generally personalize them quite a bit.
The result is a hard cover book sent to you by mail and they look wonderful displayed on a coffee table or shelf.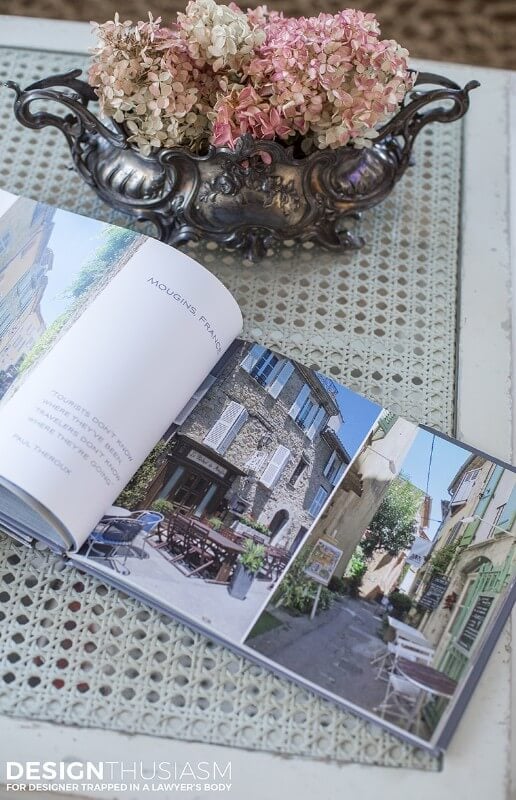 You can edit your photos and enlarge or crop them.  I love to add text that not only identifies the subject, but I enjoy adding quotes that add meaning and context, too.
I typically do a book from each of my favorite travel destinations, but I've also created gift books for grandparents of their grandkids, memory books for our kids given at school graduations, and I even did a cookbook for a friend whose mom had passed, featuring her mom's recipes, with images of food and family throughout.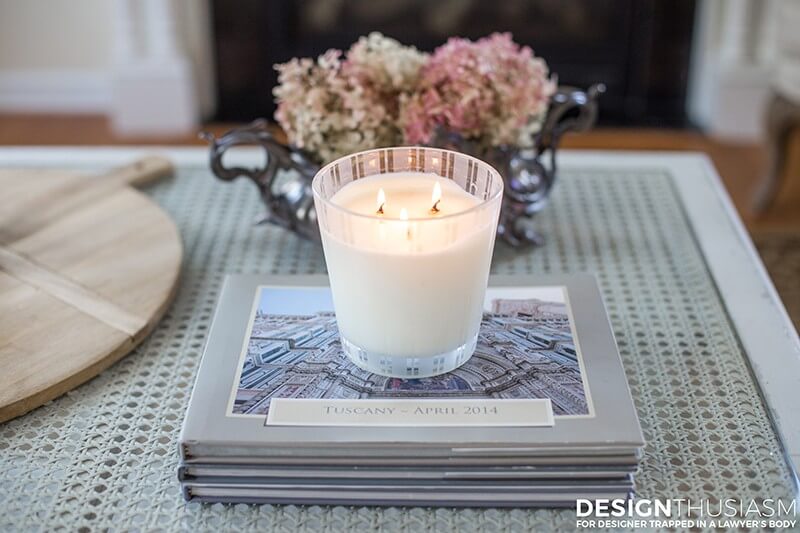 We keep the books on a table in our family room.  They are compact and pretty and are often thumbed through by guests.
Of course, I still love to display photos in beautiful frames around our home, and I like them best when grouped together to make a greater impact.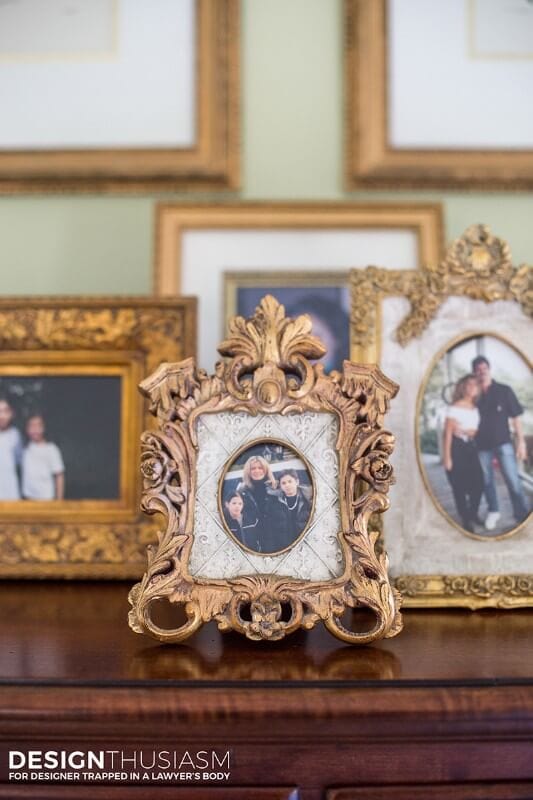 Digital Photo Organization Tips
But since most of us now store our photos digitally, I'd like to share my system for photo file storage.  As with tangible photos, the key goal is to be able to find what you're looking for as quickly as possible. Remember, the secret to organization is for everything to have a place that it belongs and a container to hold it. When it comes to digital photo organization, that translates into folders and so I use them liberally!
I actually set up this system long before I was on a Mac, and for those on PC, I'll show you at the end of the post how I file things without iPhoto. But because I'm visual I do love using iPhoto (now 'Photos'), although I forced the program to fit into the system I had developed in the past.
The two main aspects of my file storage system are the creation and naming of folders, and the cross referencing of photos through albums.
Let's first look at my naming system because this is key to maintaining my organization throughout tech upgrades and app changes. Most importantly, I want my photos filed in the order I determine and that's not always by the date they were uploaded. For instance, I like to scan the best of my old photos and I want them filed by their actual date, not the date they were scanned. So I always name my folders in a way that forces them into chronological order, by choosing the option to 'sort by title' and naming them the actual date of the event.  I always use the year first and then the month, because this ensures they will present in order. For single digit months I add a 0 in front so that December doesn't wind up before May (because the 1 from 12 comes before 5 in file management).
This naming system is the way I ensure all of my dated event photos wind up in the order I want them.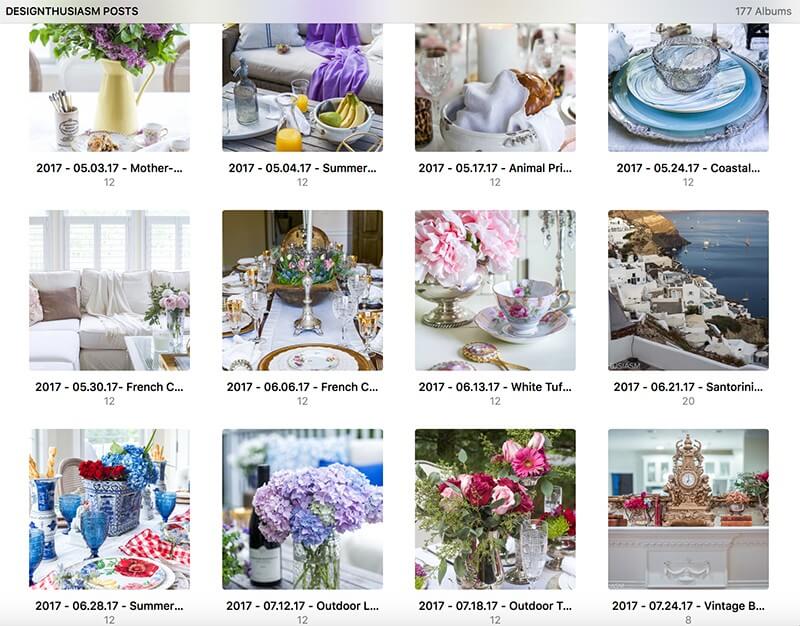 But what about photos that you do not want filed by date?
That's simple.  I just name the folder what I'd use to logically look for it and those folders are filed alphabetically.  So, for instance, for each of my kids I have folders by year, and I keep them together by using their name first in the title.  So if I'm looking for a photo of my daughter, the folders are all grouped together so I don't have to fish through all of my photos to try to find them by date.  (See my cross referencing system below.)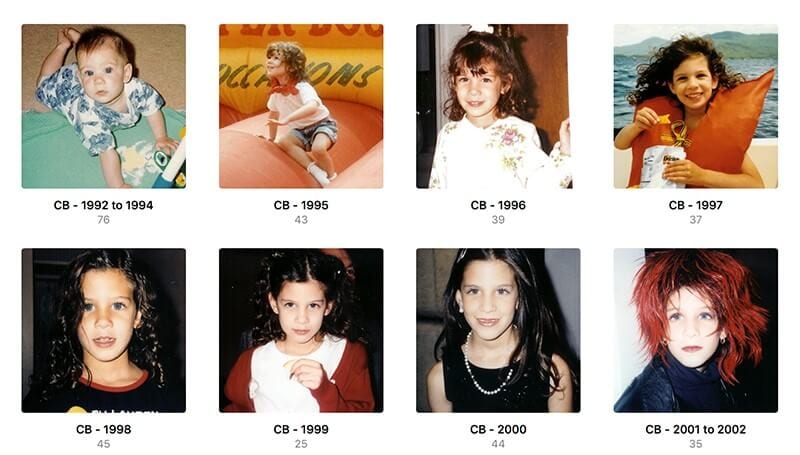 Th second key aspect of my digital photo organization system is an extensive cross-referencing network. When I initially upload my photos they go into a folder that I name and file as described above. In iPhoto these are called Events (and in the Photos app they are now called Moments) but you can create albums, as well. The albums are where I do my cross referencing, so that I can always find photos using parameters other than simply the date of event. For me that's generally by who is in the photo but you can design it any way that you look for photos.
So, for example, let's say I have family over for a holiday dinner and I upload my photos into a folder named by date and event. I might also go through the photos and select the ones of my family members and drag a copy into an album for each person. This way, I always have a place to go when I'm looking for a photo of a particular family member or any combination that I frequently search for.
You can see how specific I get with those combinations in the sidebar in the photo below. Perhaps you don't need every option, but if you've ever spent an entire evening looking for a photo of you with your kids, you'll know why I take a few seconds to update these albums every time I add a new event to my library. How awesome is it to open an album and see 10 years of photos of just you and your husband together? Or the 4 of you all together? Or just mother and daughter or father and son? Or…?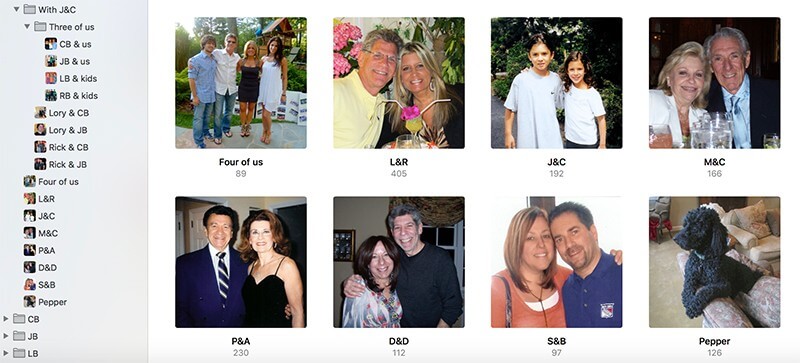 For those of you on PC without access to iPhoto or Photos, the screenshot below illustrates how I set up the same photo organization system in my regular document folders.

I do a similar but much simplified version of this system for the photos I keep on my phone.  How many times have you been with someone who scrolled through years and years of photos on their phone trying to find a picture of their dog to show you? As they scroll away, I always think, "why don't you just put your photos in albums?"
I have way fewer albums on my phone but they're set up with the exact same logic. This way I can transfer my favorite photos to my phone and carry them around in order.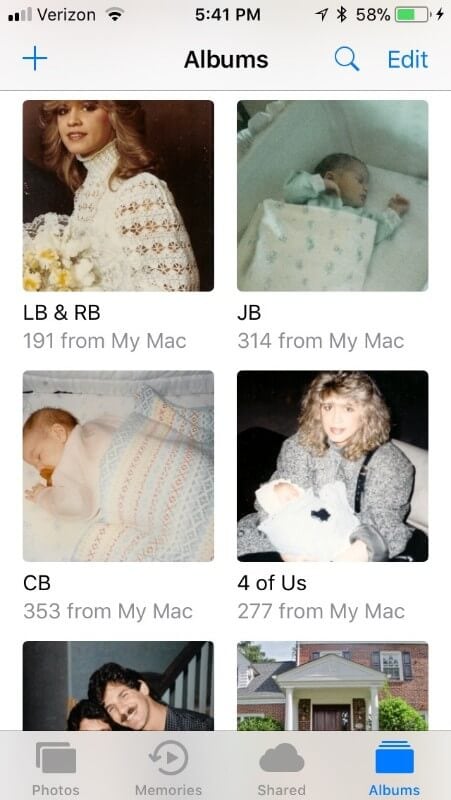 So if someone wants to see a photo of my son, they can see years of highlights all in one place!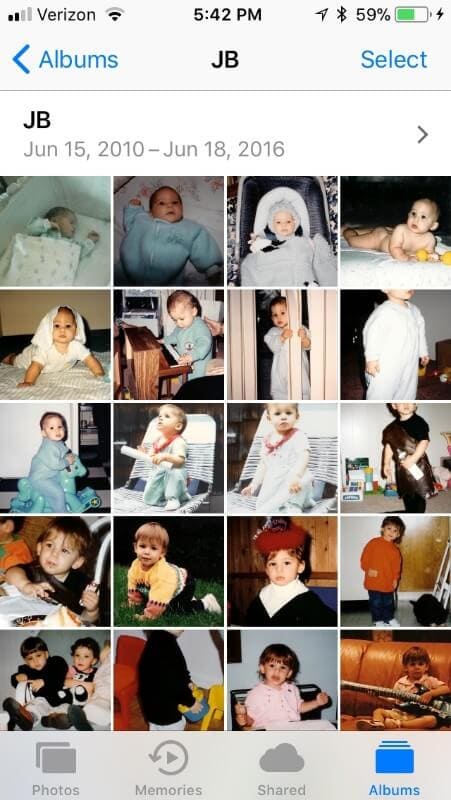 In the end, photo organization is all about logic and efficiency. If you expend a tiny bit of effort up front, you can gain loads of time later. Then you can spend more time making those memories to take pictures of!
So what about those color coded sweaters I keep in neat little stacks? If you want to read about those and more, head over to my blog Designthusiasm and take a look at my posts below on organizing and decor.