Pottery Barn Inspired Halloween Entry + 2 Simple Knock-Offs
Last Updated on March 3, 2022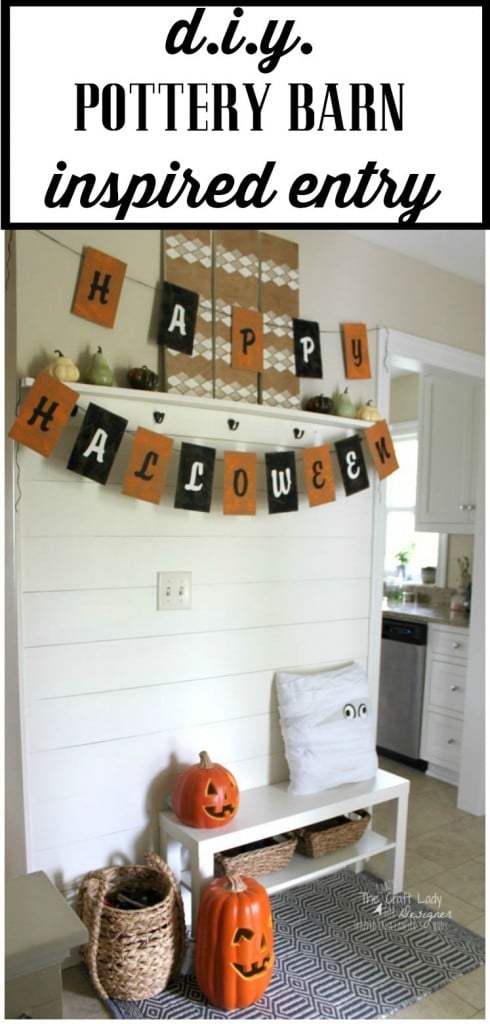 Hello friends! It's Aimee from The Crazy Craft Lady. You may remember me from back in July when I shared my DIY Hexagon Shoe Shelf with you all.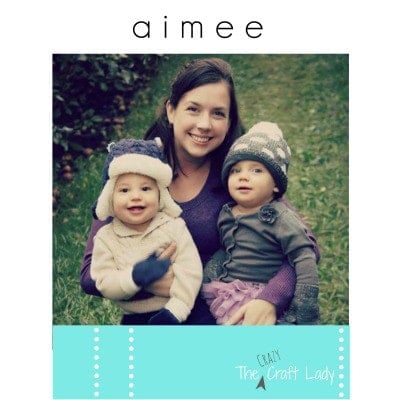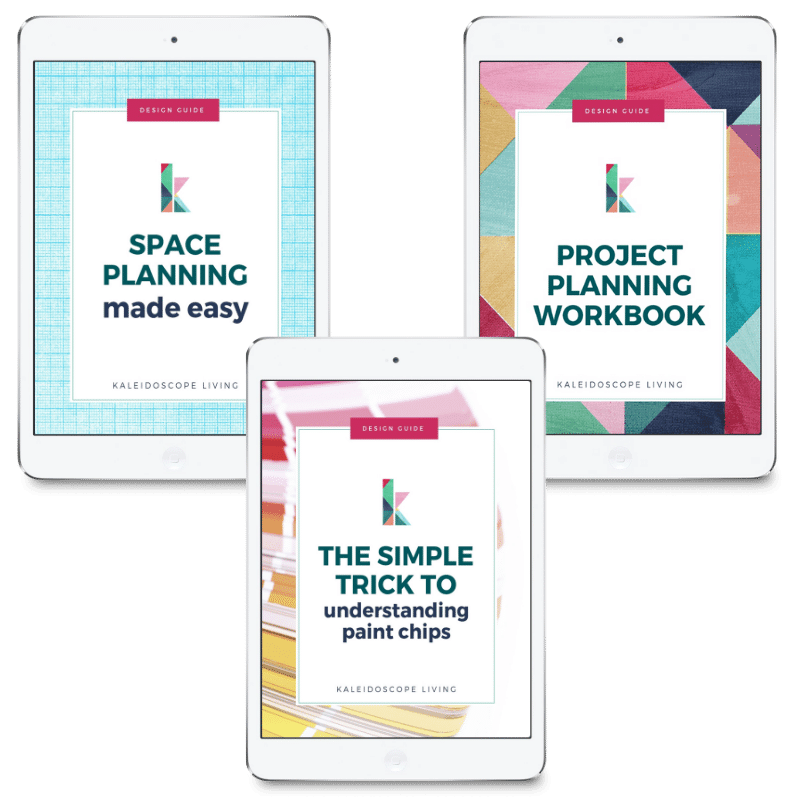 Get my FREE design guides when you subscribe!
I'm back again guest-posting, and we're still hanging out in my entry! Today, I'm sharing with you two super simple Pottery Barn knock-offs to get you ready for Halloween decorating. The first is a Happy Halloween Banner that retails at Pottery Barn for $23.50 (on sale)! This post contains some affiliate links for your convenience. Click here to read my full disclosure policy.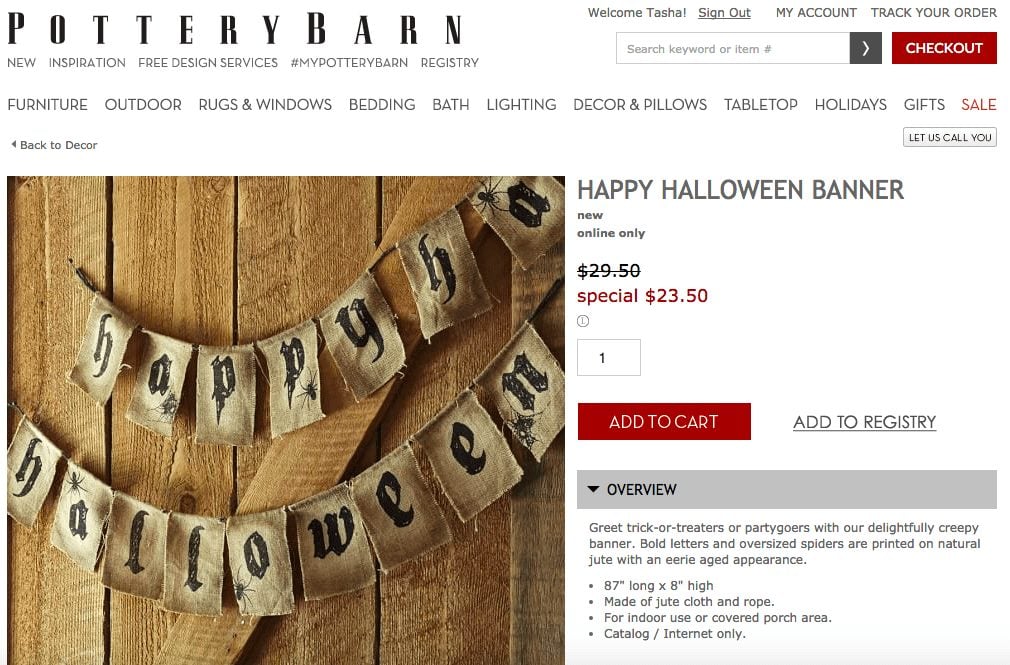 The second is a Mummy Decorative Pillow that retails on Pottery Barn for $32.50.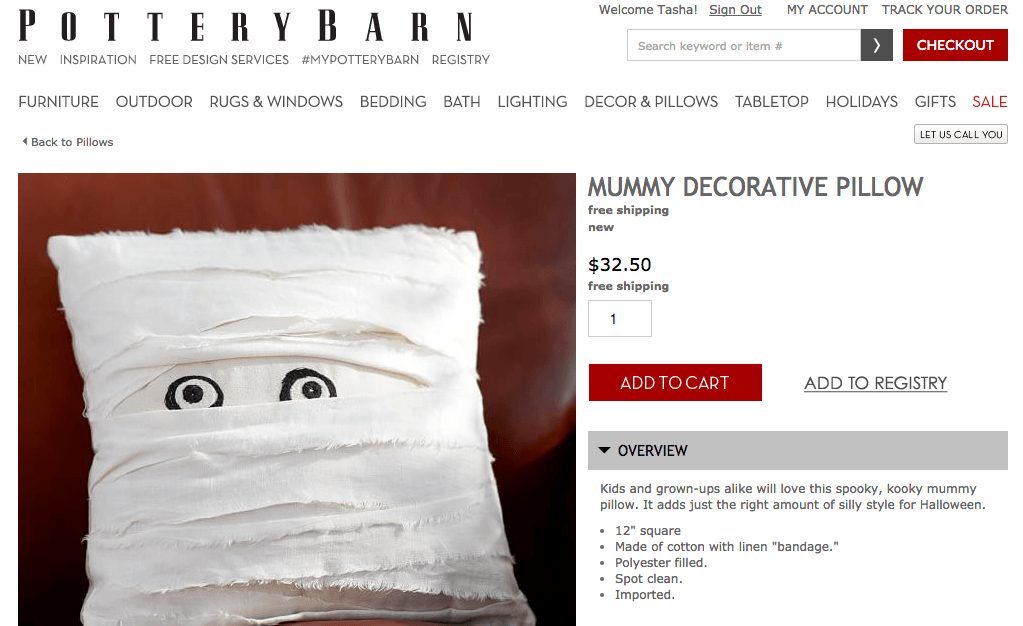 We're going to make both of these decor items for a fraction of the cost. Who's ready for some easy knock-offs?!?
Happy Halloween Banner – Supplies
craft burlap – I prefer the kind from the scrapbooking section. It has paper on the back, making it easier to cut and also reducing fraying.
paint – black and orange
paintbrushes
black twine – I snagged mine in the Target dollar section!
black and white card stock paper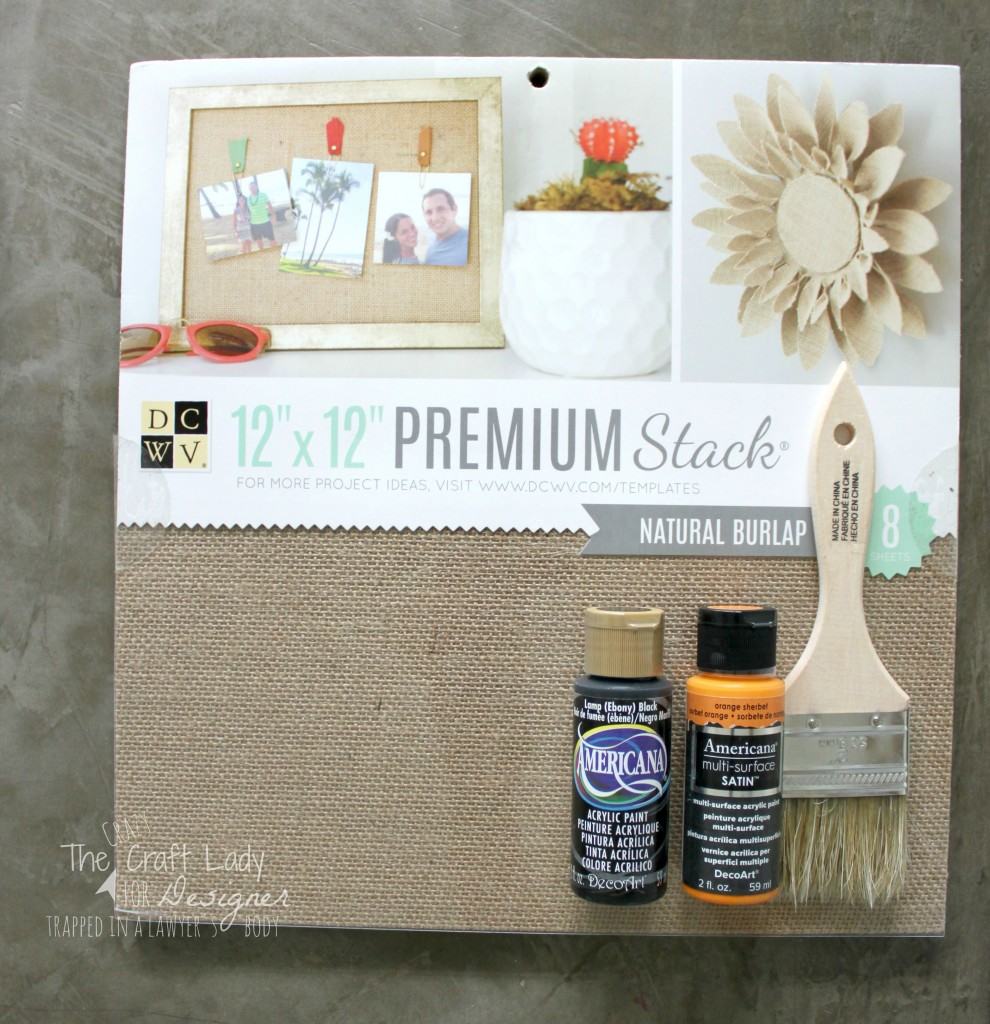 Happy Halloween Banner – Tutorial
1) Cut 14 rectangles out of your craft burlap paper. If you are using 12×12 sheets of burlap, you can pretty easily cut 3 rectangles out of each sheet. In order to have a banner that reads "Happy Halloween," you will need to cut 14 rectangles.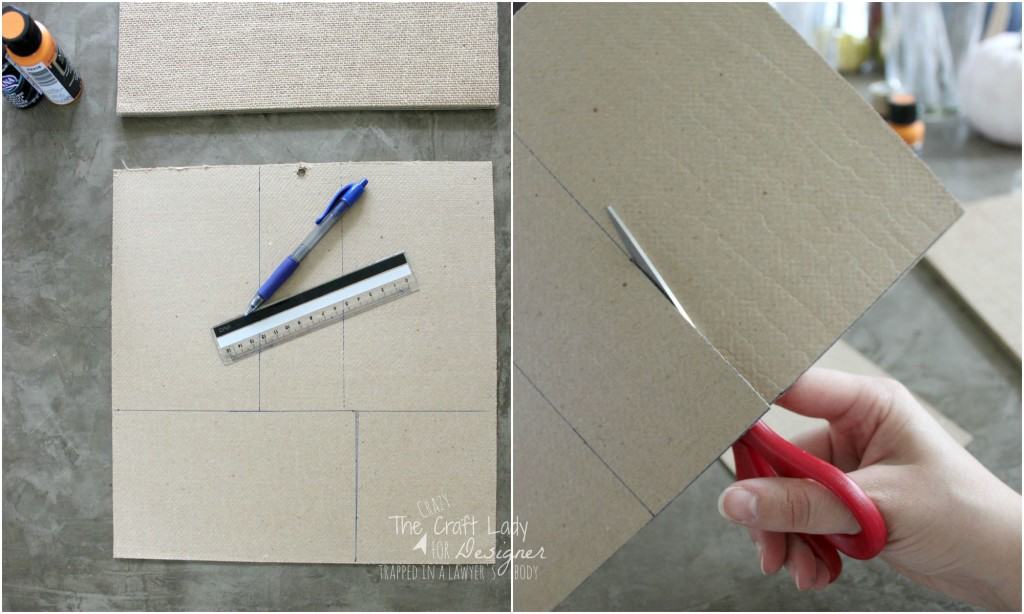 2) Paint your rectangles. Using a dry-brush stencil technique, paint the burlap rectangles orange and black. Paint 8 rectangles orange, and paint 7 rectangles black. Let your rectangles dry.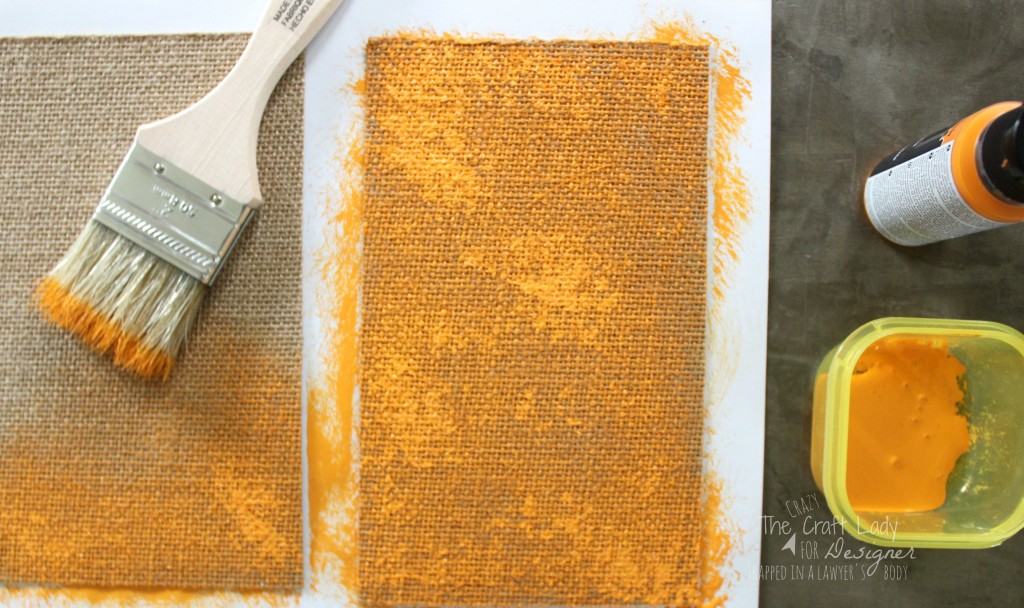 3) Add your letters. I used my "Slice" machine to make my letters. It's basically a really simplified and cheaper version of a Cricut or Silhouette machine. You can use whatever device you have, or even freehand cutting the letters out of card stock paper. After your letters are cut, glue them to the burlap squares. Liquid glue is not a good option for this task. I would recommend using glue dots or a strong double-sided scrapbooking tape.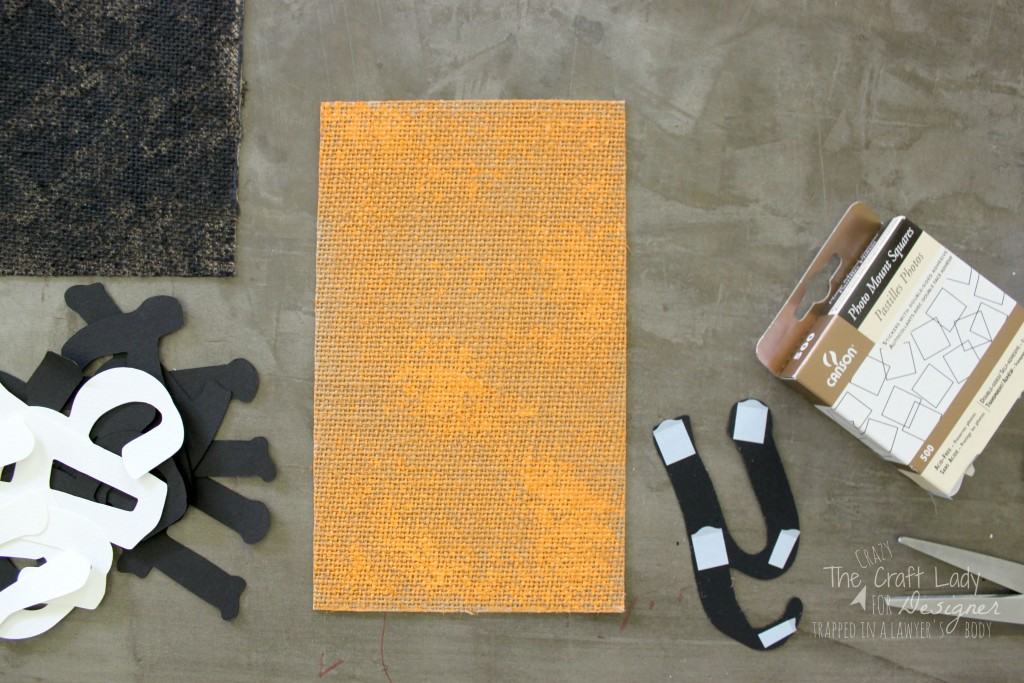 4) String it up! I just used tape to attach the burlap rectangles to the black twine. Just make sure everything is evenly spaced. Super simple.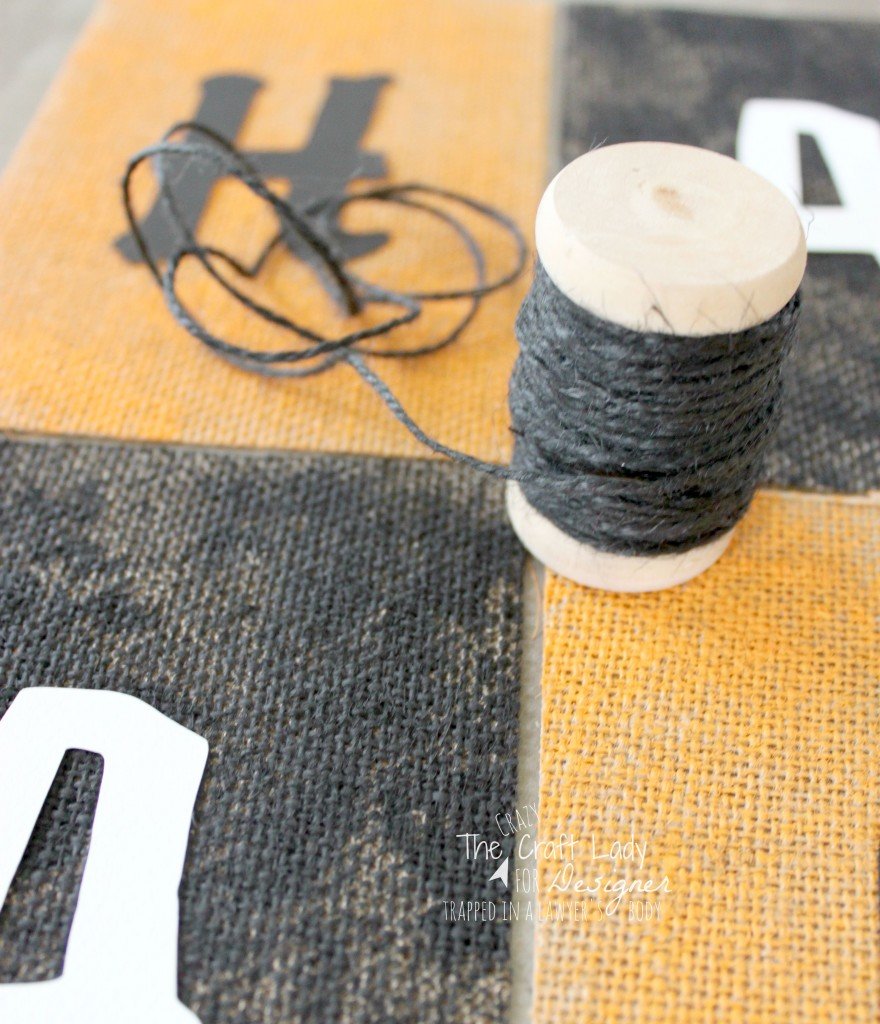 Now that your banner is made, it's time for some decorative pillow making!
Mummy Decorative Pillow – Supplies
1 yard of the cheapest white fabric you can find – mine was $1.99 from JoAnn Fabrics
safety pins
black and white card stock paper, cut into circles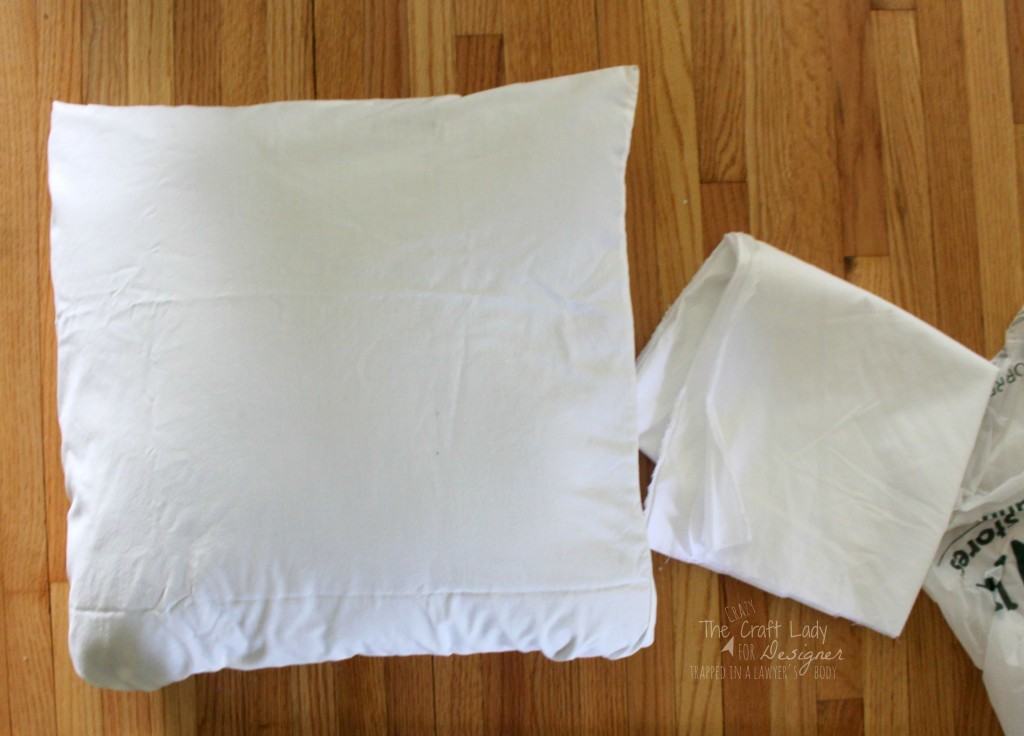 Mummy Decorative Pillow – Tutorial
1) Rip up your fabric. Lay out your yard of fabric. Cut small notches in one side of the fabric, spaced about 1 to 1 1/2 inches apart.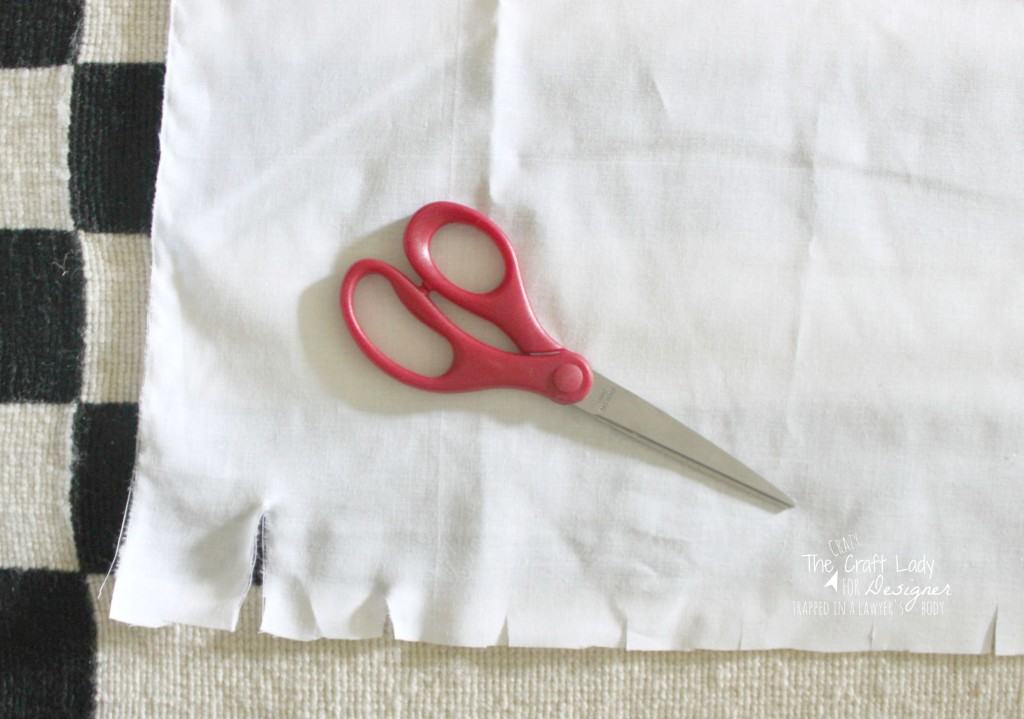 Then rip the fabric into strips. You should have a pile of fabric strips that looks a bit like this: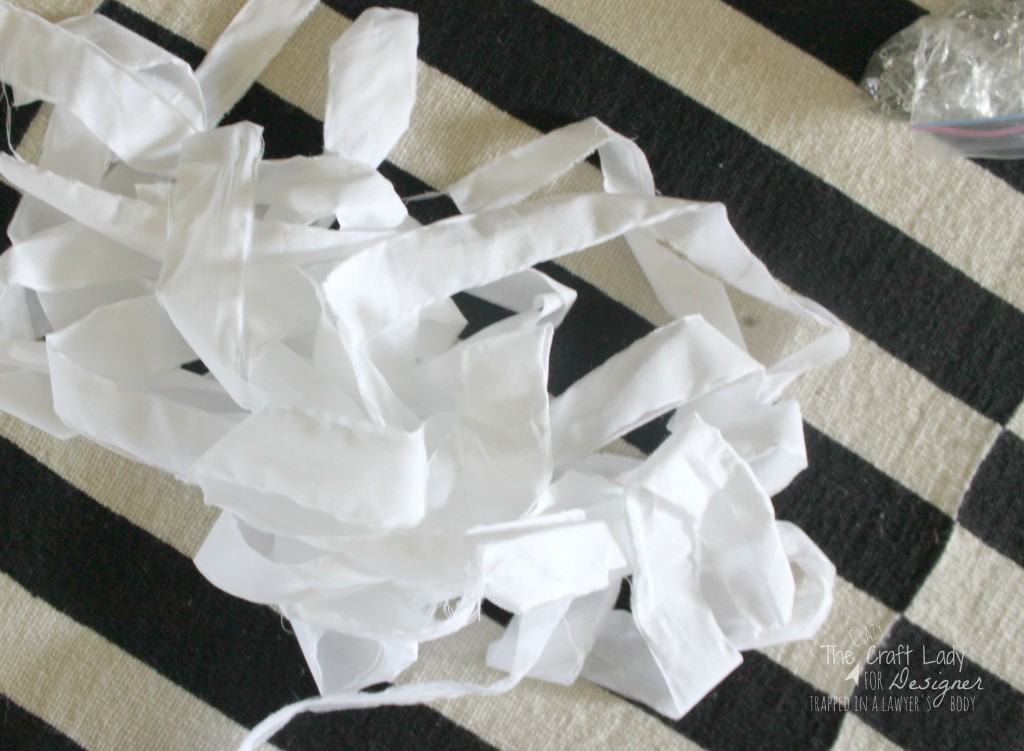 2) Carefully wrap up your pillow. Drape the fabric strips across your white pillow. Hint: you don't have to buy a white pillow. Mine is a Christmas pillow (obviously not using it right now!) in a white pillow case. No need to have tons of seasonal pillows sitting in storage! Make sure the fabric strips cover almost all of the pillow, with the exception of a slit in the middle for the mummy eyes.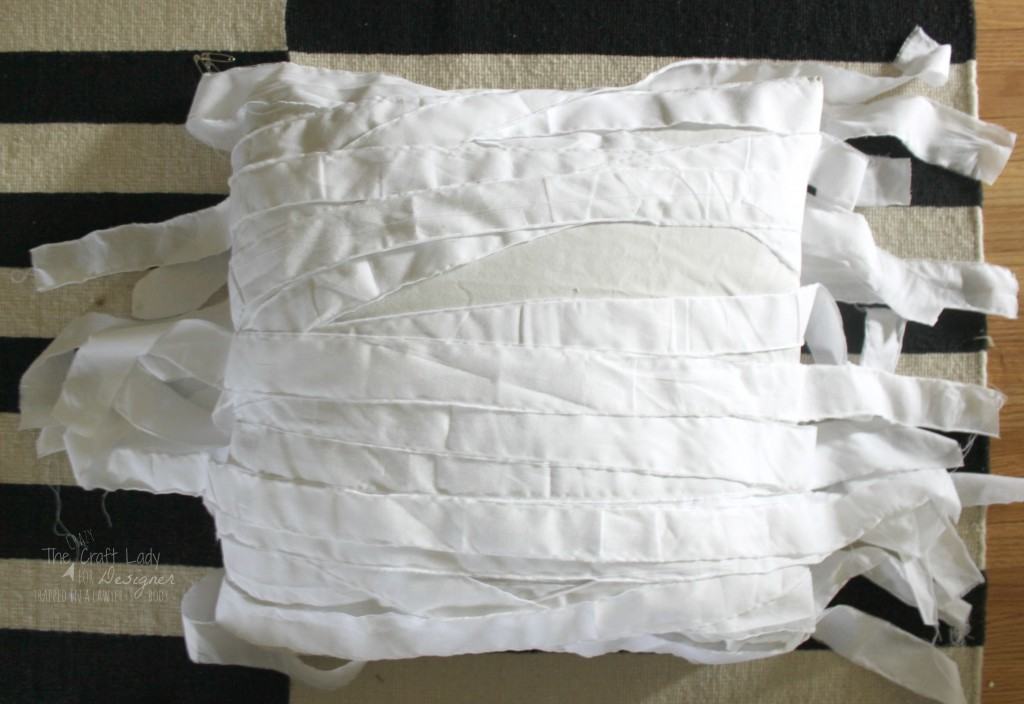 Then, carefully flip over your pillow with the fabric strips in place. Secure the fabric strips in the back with safety pins. If you want this to be a more permanent project, you could easily secure everything nicely with a few stitches with white thread. I opted for safety pins, since I want to use my Christmas pillow soon.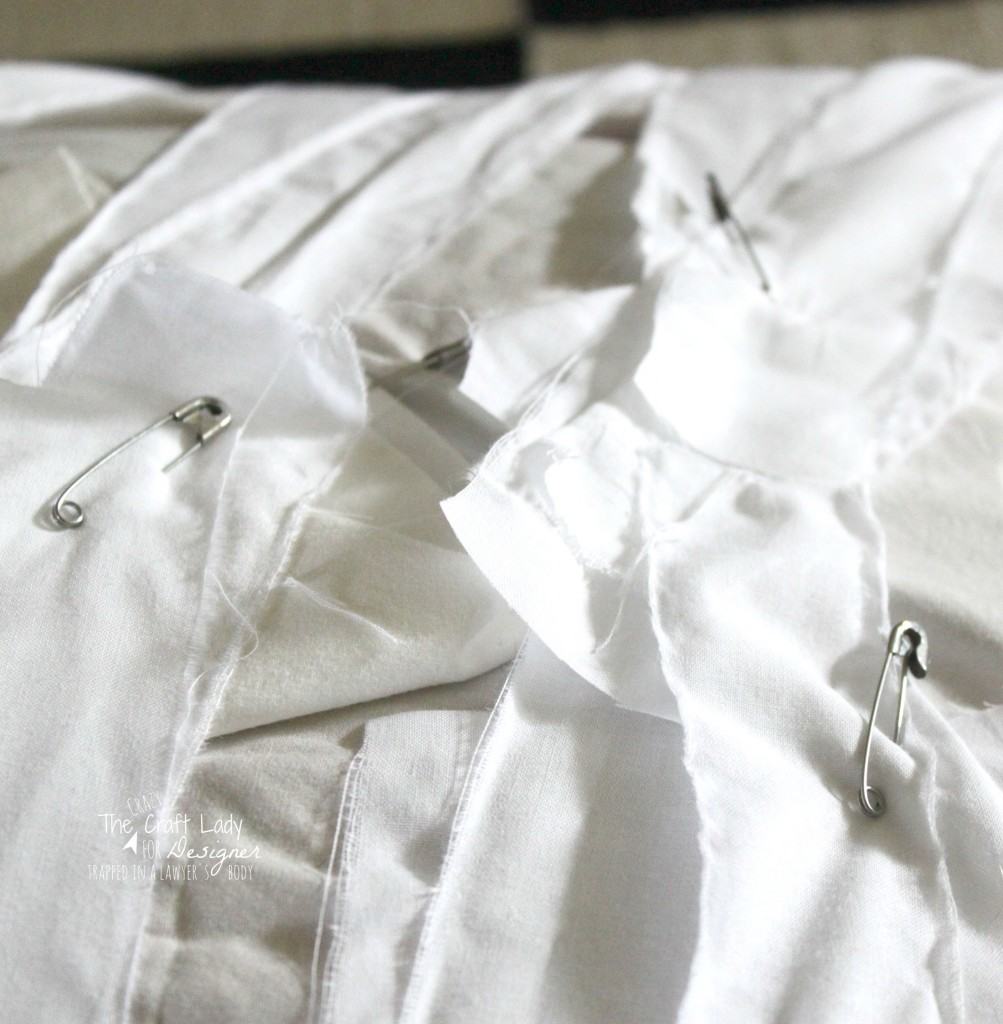 3) Add eyes. Cut circles out of black and white card stock paper. Secure the circles together using double-sided tape. Then gently tuck the paper eyes partly behind the fabric on the pillow, so that they are "peeking out." Secure with tape.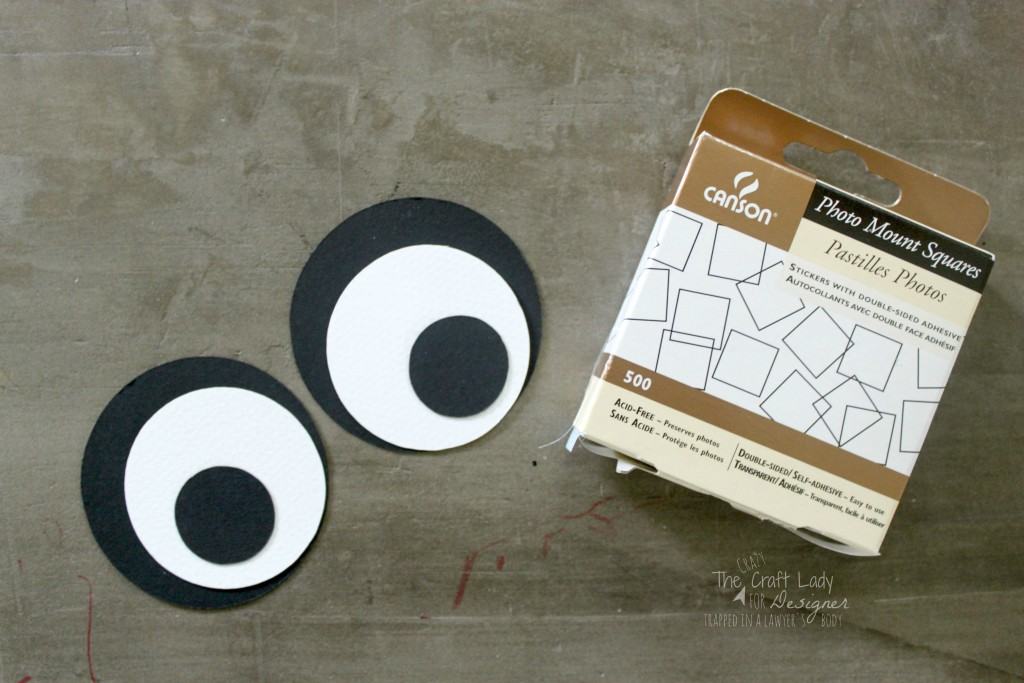 My Pottery Barn Entry – The Final Product
These two DIY projects came together in a snap, and saved me a TON of money decorating my entry for Halloween. I also added two pre-carved jack-o-lanterns to round out the space. Now I just need a bowl of candy, and I'll be ready for trick-or-treaters!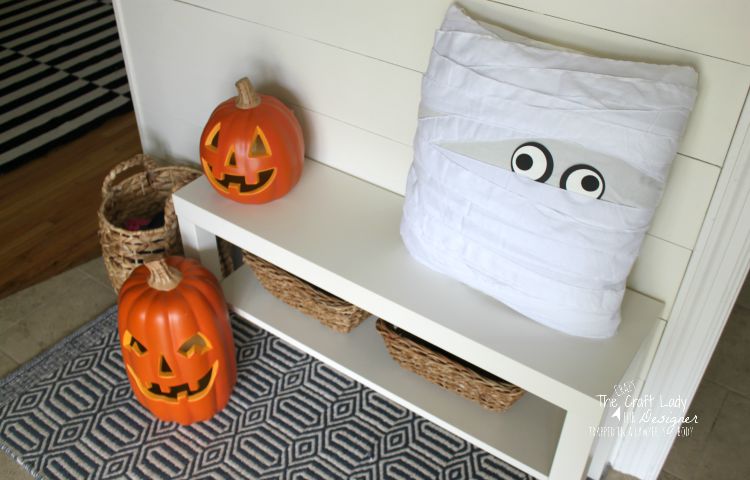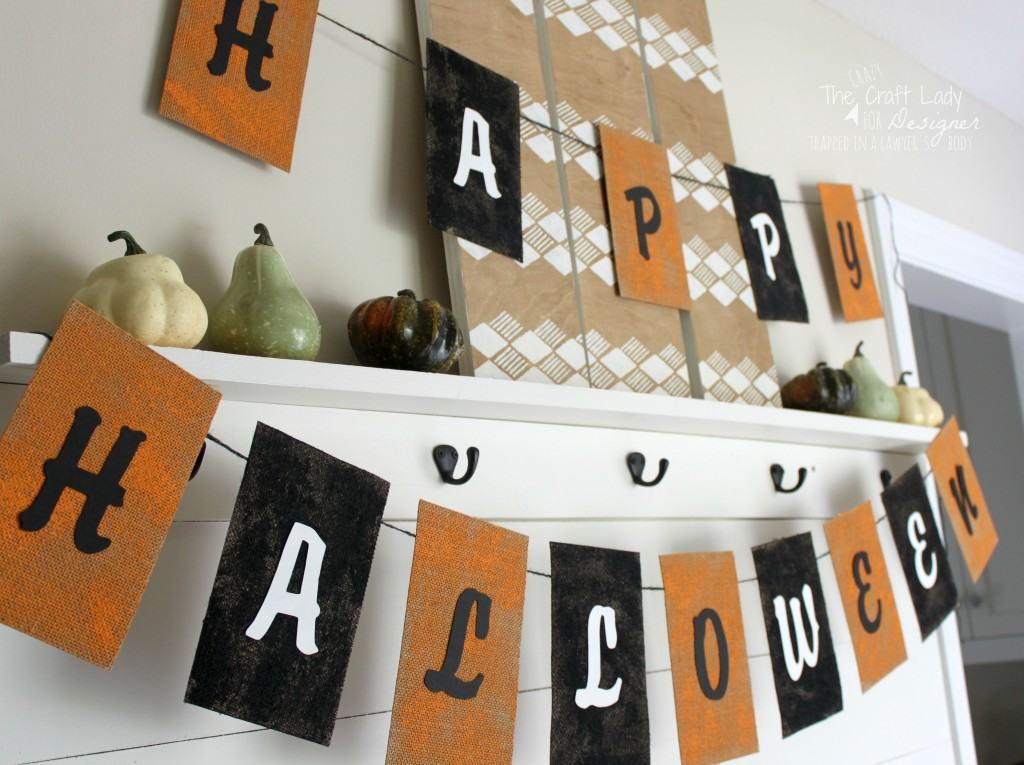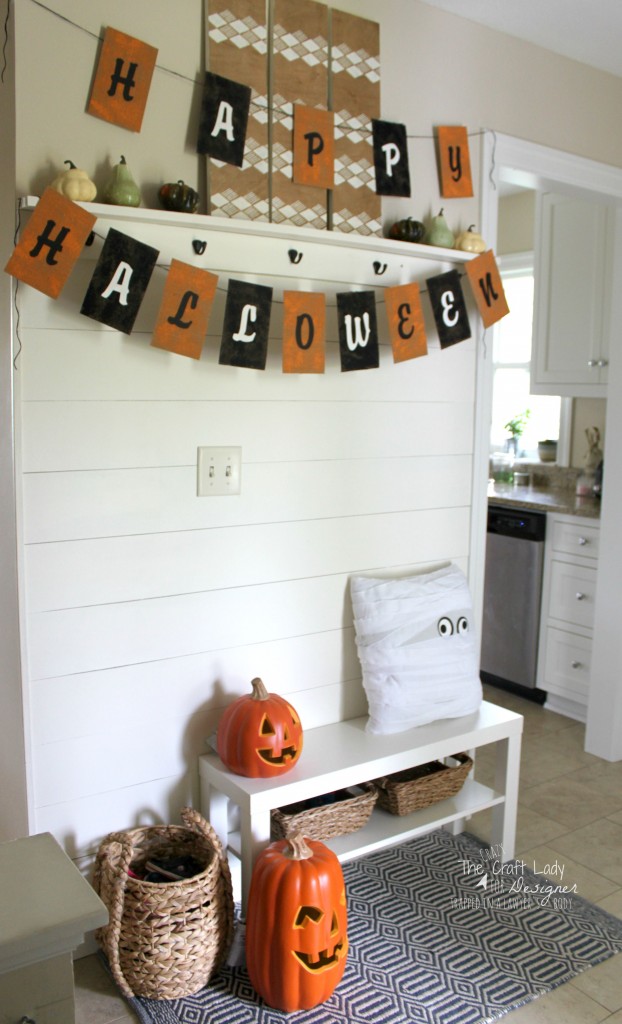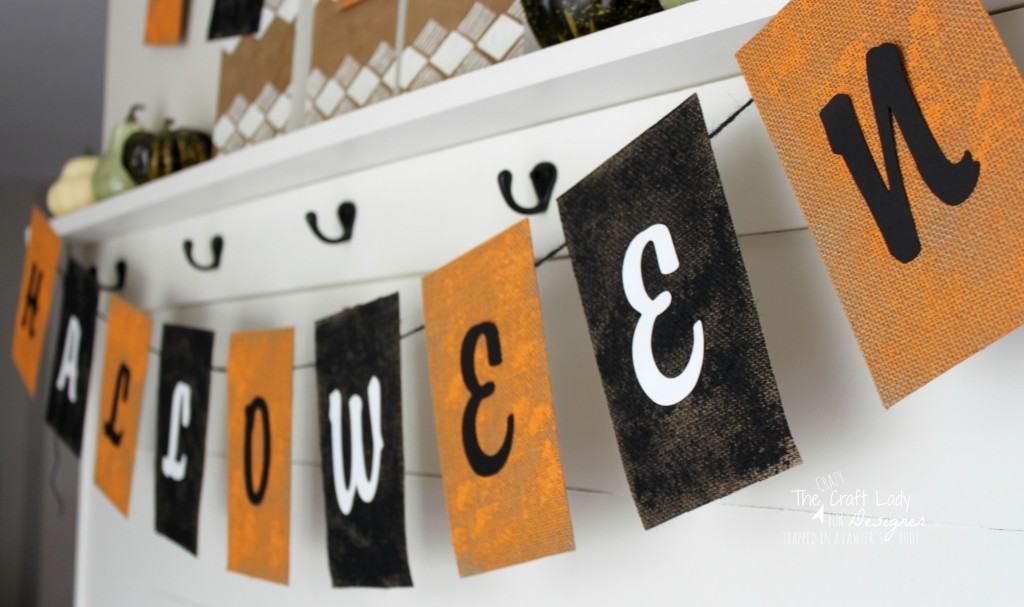 (Confession: If you look at the far left-hand side of the next picture, you may notice that Scandal is one of my guilty pleasure TV shows to watch when working on crafts. Oh Fitz!)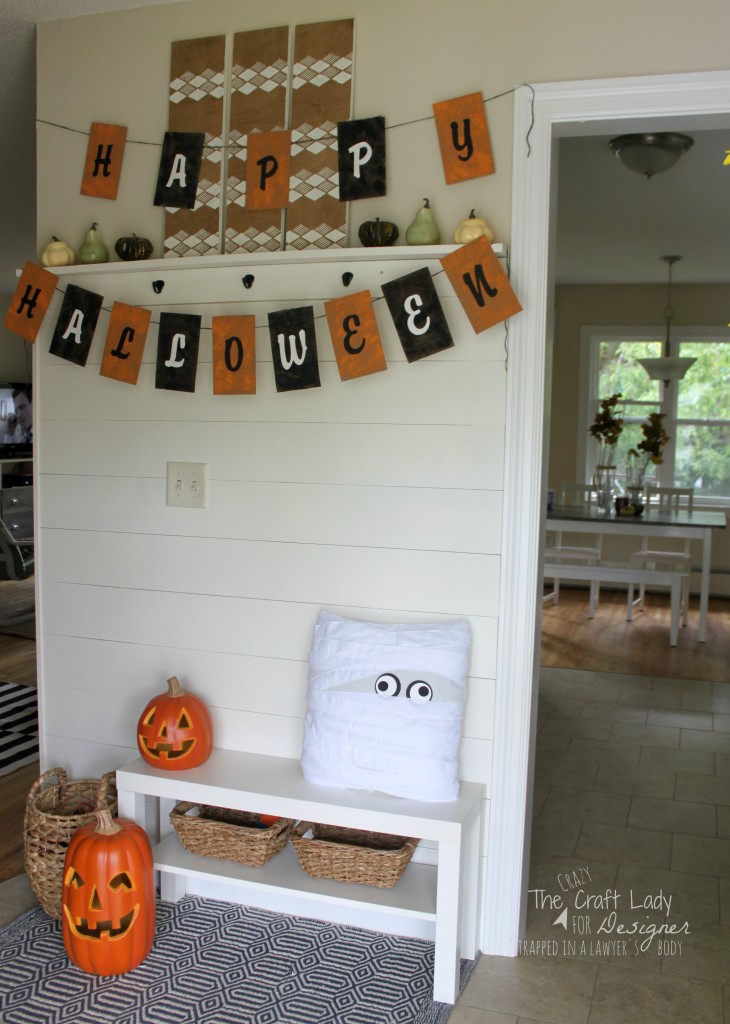 So there you have it! Two simple knock-off Halloween projects that came together in less than an episode of Scandal :)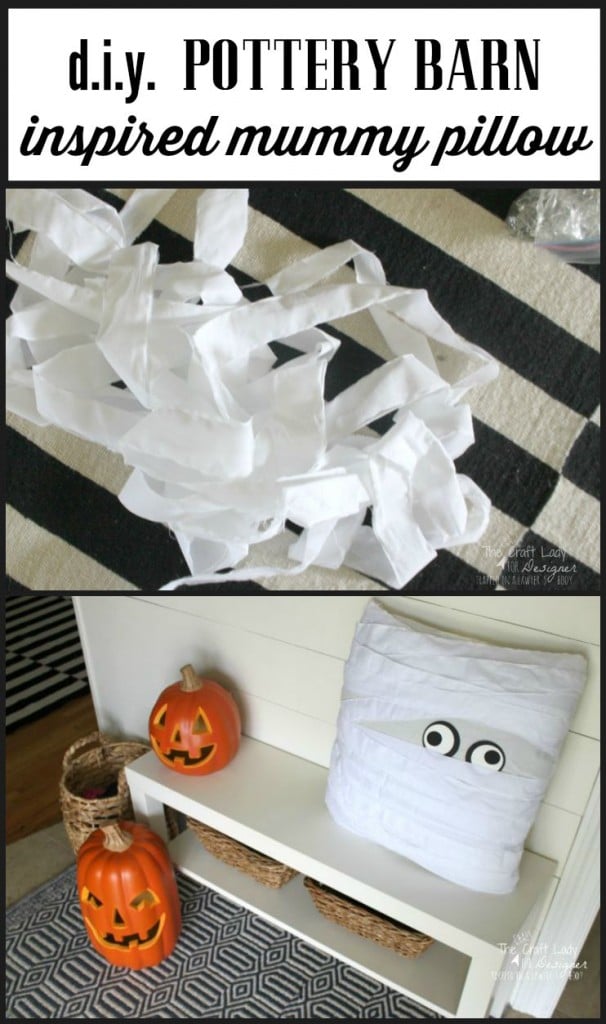 If you enjoyed this tutorial and are looking for more crazy craft and DIY inspiration, you may enjoy these seasonal projects of mine:
Make Thanksgiving decorating a breeze with these two chalkboard printables.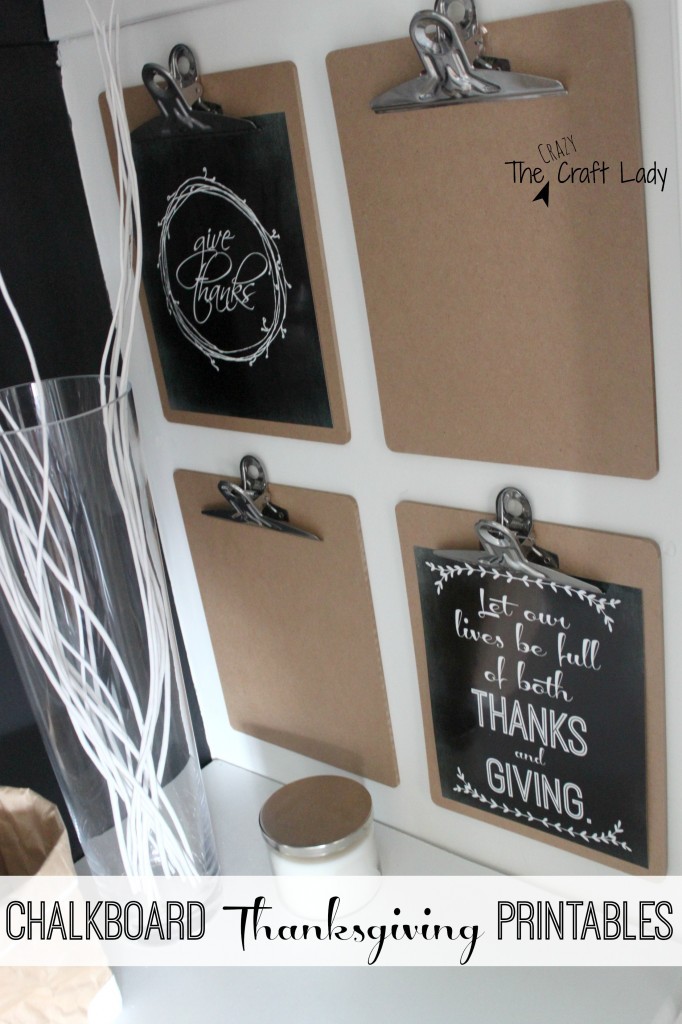 Here's another Pottery Barn knock-off: a painted Joy to the World Globe.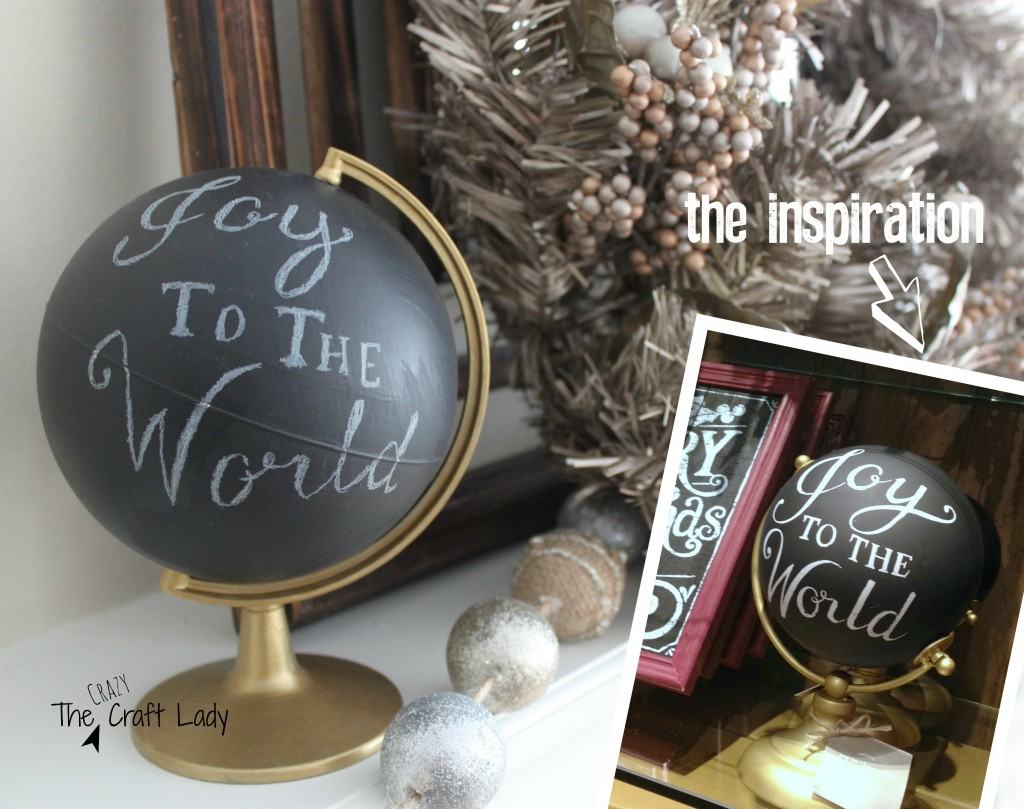 A big shout out and thanks to Tasha for letting me share my project and hang out with you all today. I will be back in a few months for another guest post. In the meantime, feel free to follow along with me on my blog at The Crazy Craft Lady.
​
​
[mv_create 1 11 200 2016 key="1″ type="list" title="Most Popular Projects" thumbnail="</span><a href=" https designertrapped com wp content uploads diy home decor projects blog jpg target="_blank" a span]​