4 Practical Kid's Room Organization Tips
Last Updated on May 20, 2022
Getting control of your children's rooms doesn't have to be hard! These three simple steps for kid's room organization will tidy up their space and make it easy for them to keep it that way.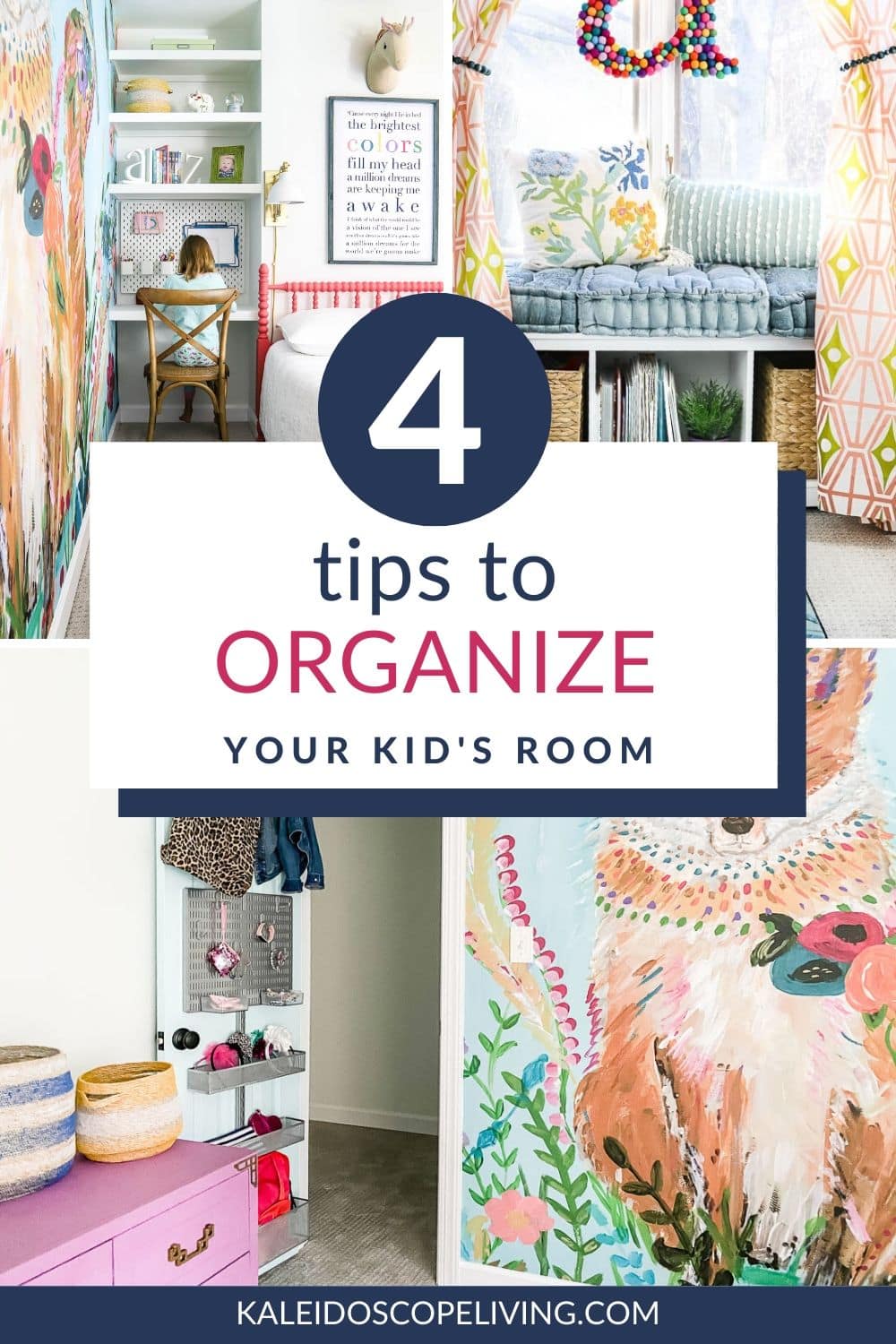 Kid's room organization–for many parents this statement can seem super contradictory! My girls LOVE a tidy space, but I fully recognize that they are the minority. (And I recognize how insanely lucky I am!) I hear so many parents complain about how messy their kids are, and how much they struggle with kid's room organization. I am going to help you make the most out of this space by getting it organized and creating ways to make it easier to stay that way.
Practical Kid's Room Organization Tips
I feel strongly that a kid's bedroom should be a place to rest and relax. That said, I recognize that most kid's rooms aren't just used for sleep–many are also used as their playrooms and homework station. If that is the case, visually dividing the space into separate areas for each activity can help.
If your kids are old enough, let them take an active role in cleaning and organizing their own bedrooms. Let them identify what's most important to them and what they feel like getting rid of. Encourage them to donate rarely used items to other children who would love to have them. You may be surprised by how generous they can be with their own belongings.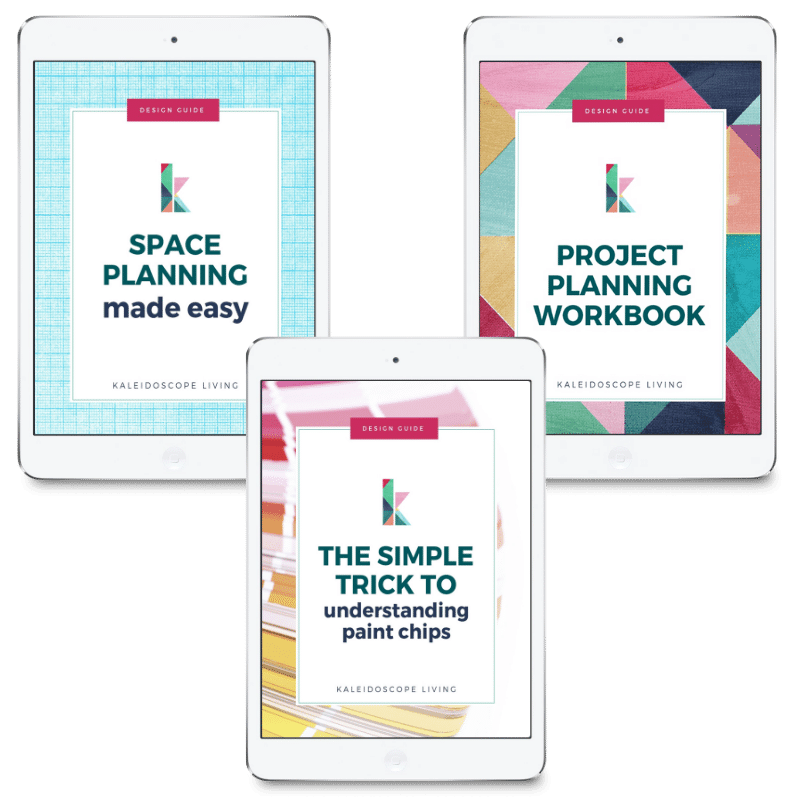 Get my FREE design guides when you subscribe!
Kid's Bedroom To-Do List:
1. Remove and put away any items that belong in other rooms: Use a basket to collect the items and return them to their homes.
2. Sort all items in your kids' bedrooms: Focus on keeping what your kid truly loves and enjoys regularly, and get rid of anything that your child has outgrown developmentally or emotionally. Throw away anything that is broken, dirty and uncleanable, and/or has missing pieces.
Now, this is the hard part…get rid of anything that is sentimental, but rarely played with. It's okay to keep a few items for sentimental reasons, such as a baby blanket or a rattle, but it doesn't need to stay in your kid's room. Move it to an appropriate box in the attic or basement. Just don't use this as an excuse to keep too much. Remember, if you hang on to everything, then nothing is truly special. You can read more about overcoming the emotions of decluttering in this post.
We recently sorted through all of our books and donated those that our girls had completely outgrown. I was surprised by how willing they were to say goodbye to so many books, but it was AWESOME. They made the decisions themselves. Joe and I were just the grunt labor to carry all the donations downstairs, lol.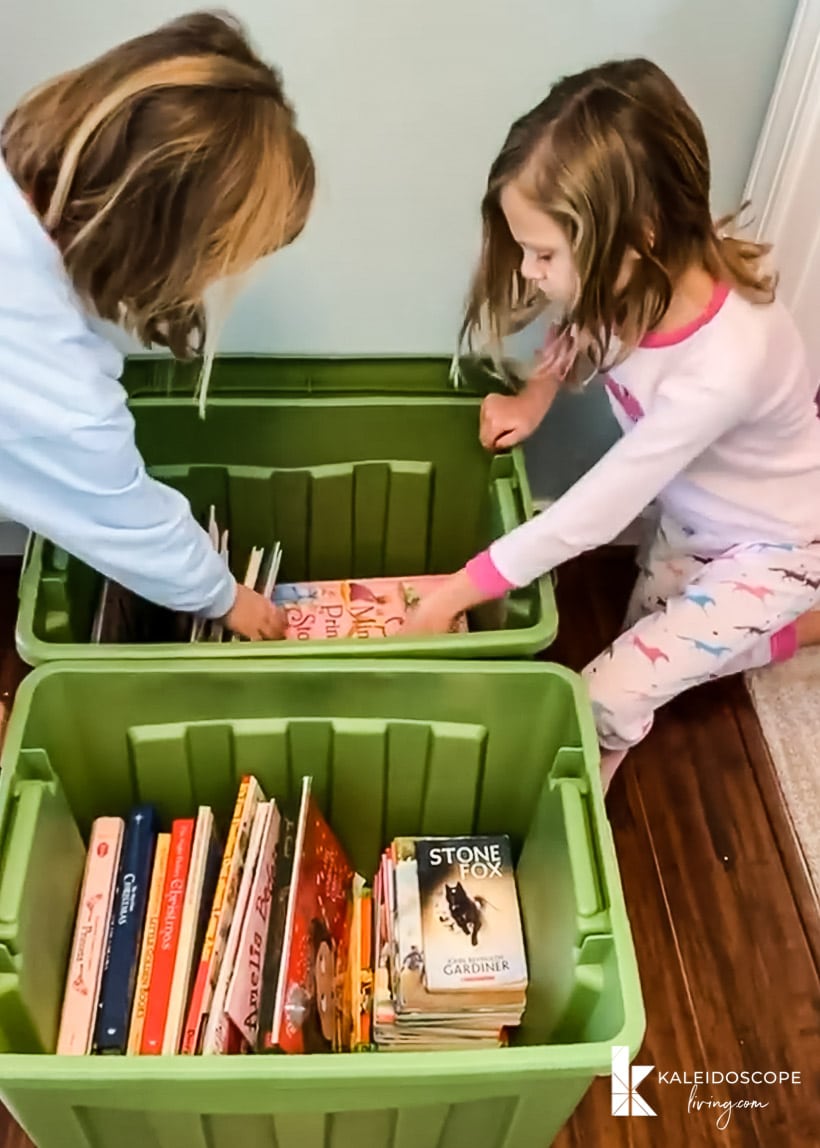 3. Make sure that you have appropriate storage– I feel strongly that in order for children to truly sleep well, their room needs to be designed for sleeping. Ideally, that means having a separate playroom. But, if your kids' rooms pull double duty (which is the norm), then make sure you have adequate storage to put all toys and books away neatly before bedtime. You don't have to spend a fortune! Some simple and inexpensive bookcases and bins for toys may do the trick.
If your kid's room is small, use vertical space to your advantage! When our twin girls' shared a bedroom, we stacked inexpensive Ikea bookshelves on top of Ikea dressers (securing them to the wall, of course). You can learn all about how I painted the dressers and more about that project here. Our girls stored their dolls and doll clothes in the bottom drawers of these dressers and clothes in the top drawers. It worked GREAT!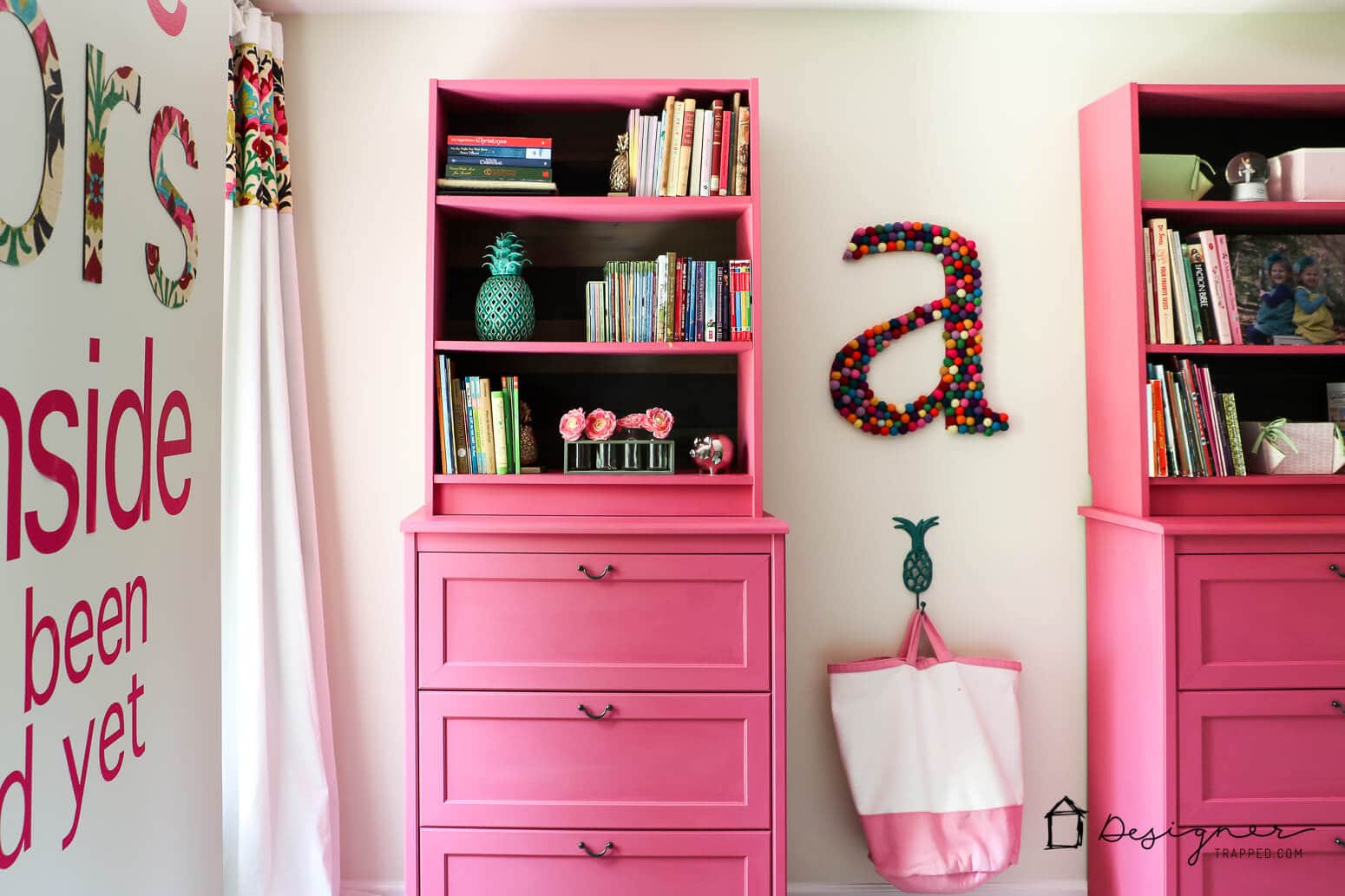 In Attley's room, we added floating shelves to an awkward nook in their room. We gained some awesome storage by adding these vertical elements. In the most recent update for here room, we turned it into a small desk area! You can see that full tutorial for adding the shelves here.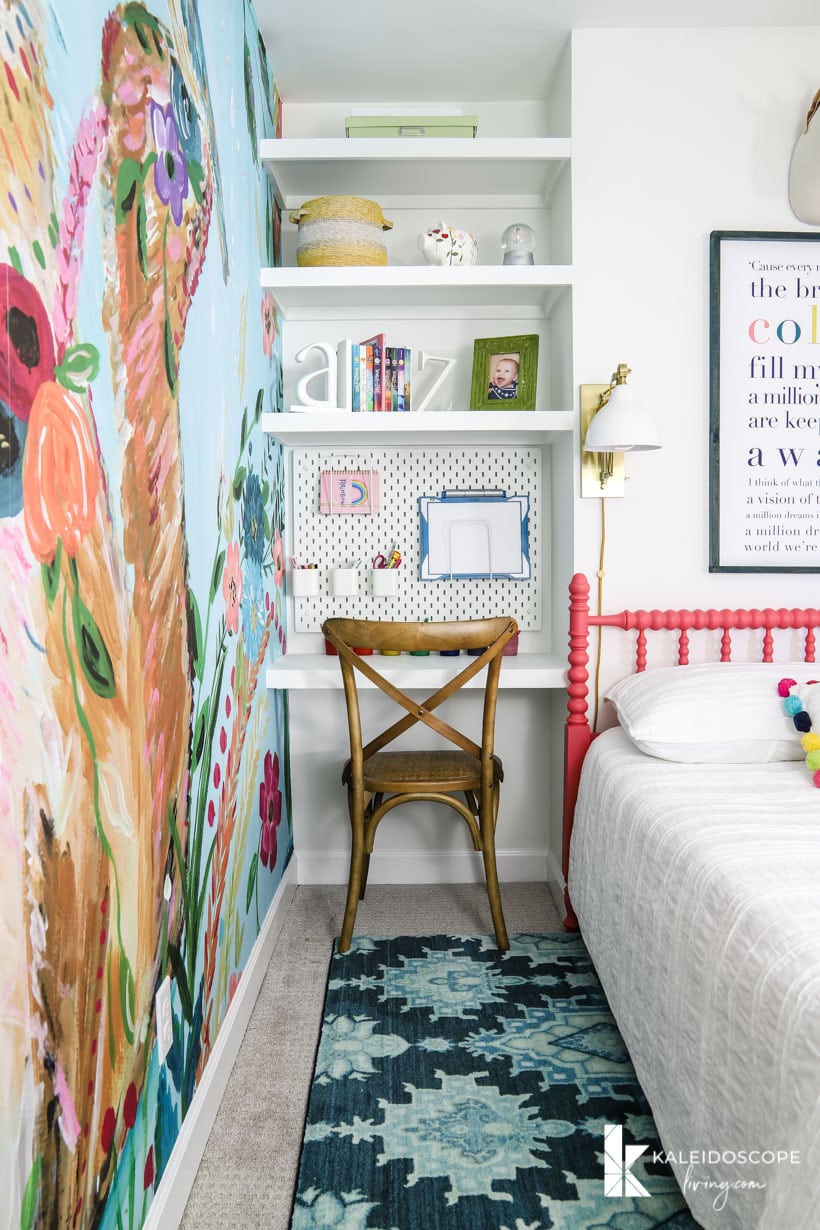 And then there is the best opportunity of all–the back of your doors! Most kid's rooms have a door into the bedroom AND a closet door. Those are two amazing opportunities for storage! We have used this Elfa Door and Wall Rack from The Container Store on several of our doors because they are amazing. You can install them in 5 minutes flat (no tools needed) and there are so many different configurations so you can customize it to your needs. The larger baskets can store stuffed animals. Smaller baskets would be great for little cars and figurines! You can read more about how we use back of the door storage in this post.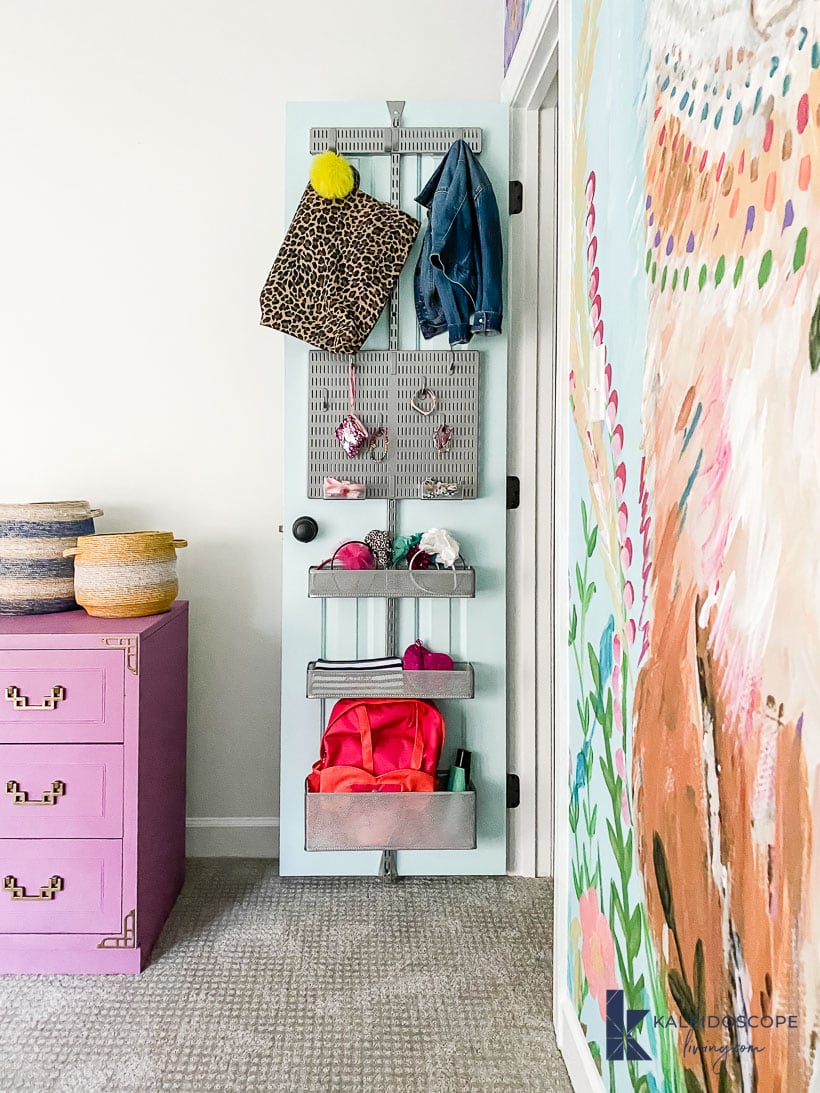 4. Turn your attention to the closets and drawers: After you have sorted and organized your kid's bedroom area, then it's time to turn your attention to their closet and drawers. You can read all of my tips for organizing kids' clothes in this post.
Bottom line… Kid's room organization doesn't have to be complicated! The easier it is to use and access, the better chance you will have that your kids put things up after they are done with them. Maximize the room you have and remember, adding inexpensive storage options like baskets and shelves will make all the difference!
Now that you are pumped up to get your kid's room organization going, don't stop there!
Here are some other posts you may enjoy:
Wondering how I approach transforming rooms and spaces in our home? Check out Designer in a Binder®.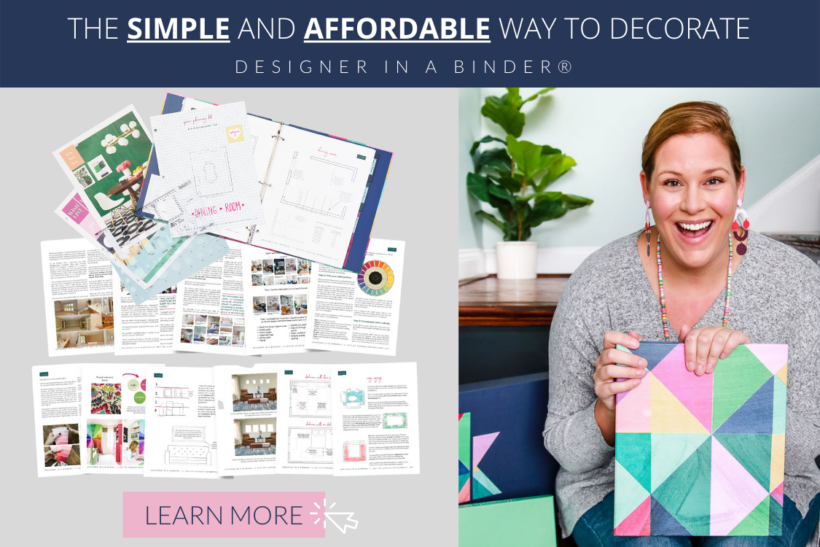 And if you want exclusive content and behind-the-scenes sneak peeks, be sure to subscribe before you head out!