Y'all, lest you think that every space in and outside our home is always neat and perfectly decorated, I've decided to share with you one of the SADDEST areas in the Agruso household… our back deck sitting area. This is what it looks like (and has looked like for the past 3 years). Yes, yes that is a pile of rocks on our chaise lounge and side table. And yes, those are melted candles in our lanterns. Sigh.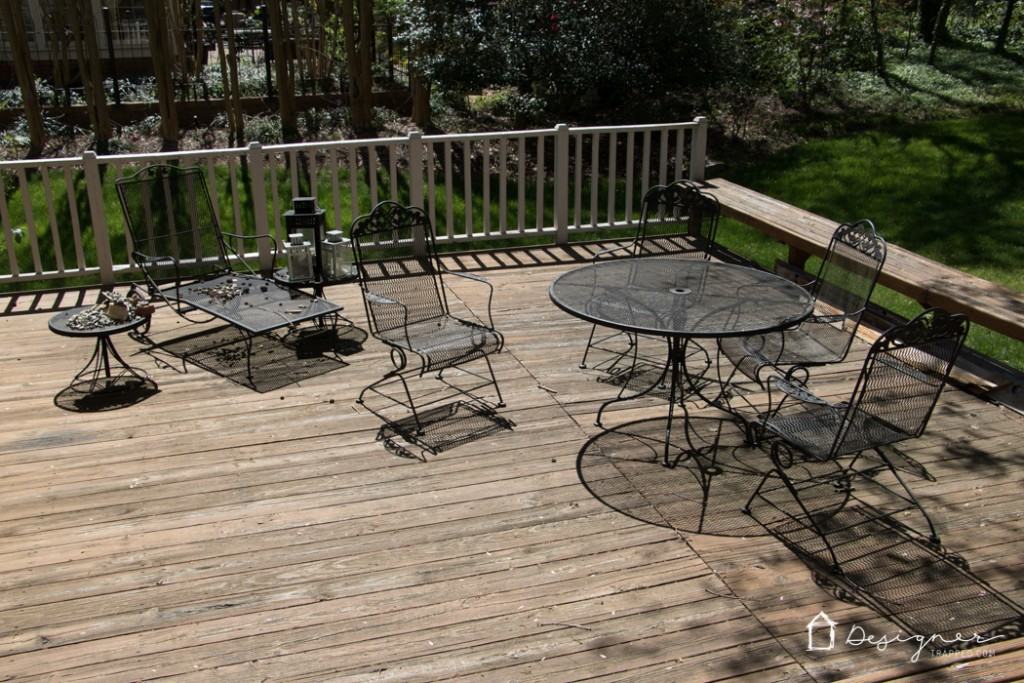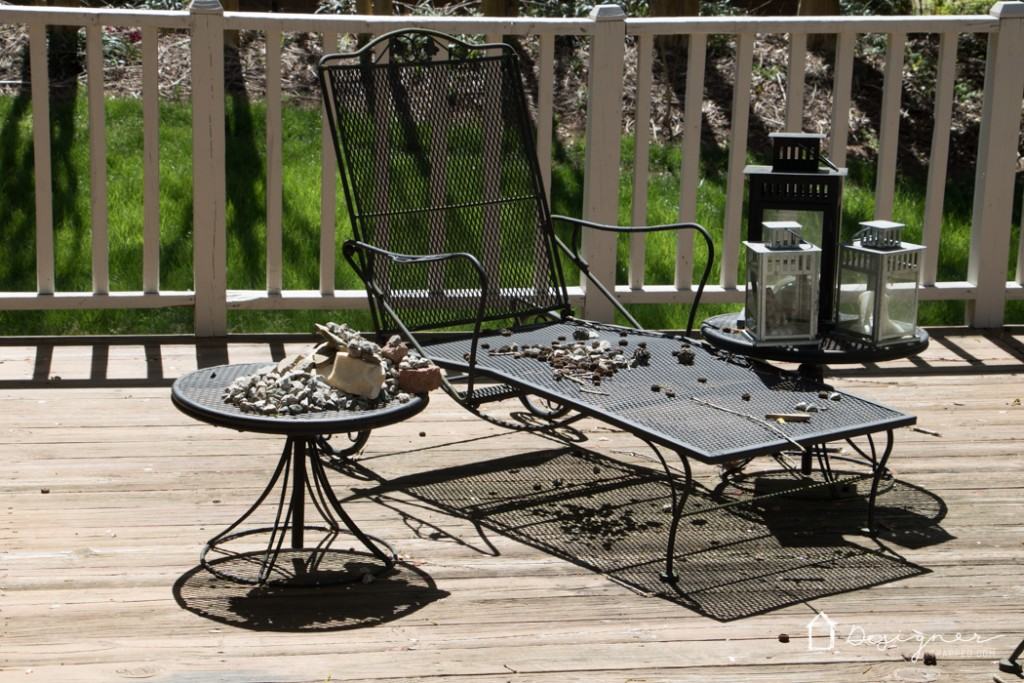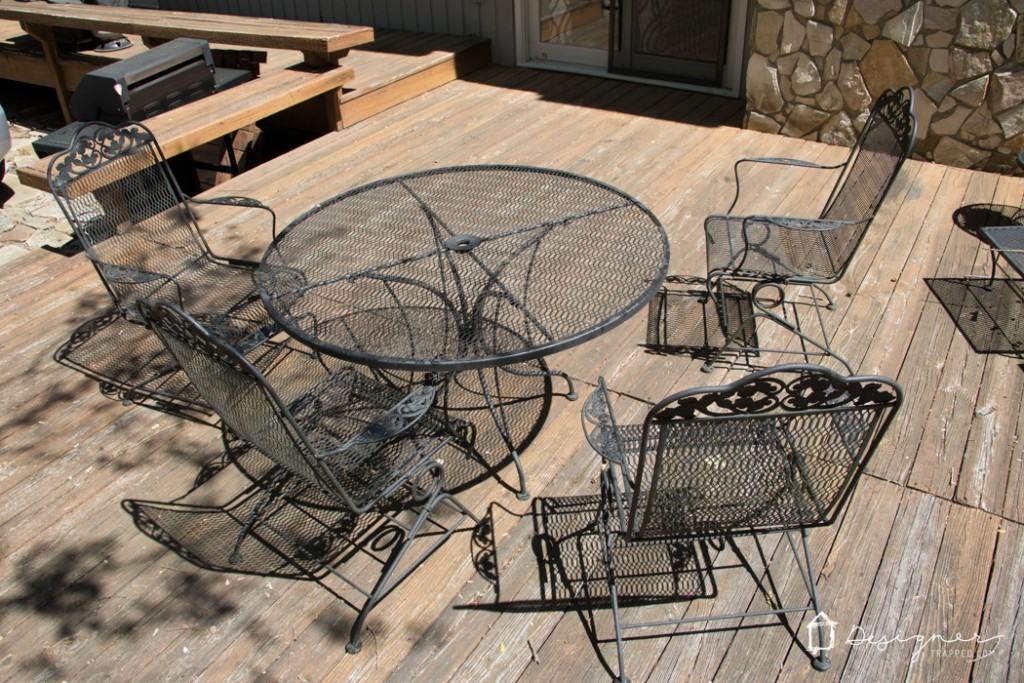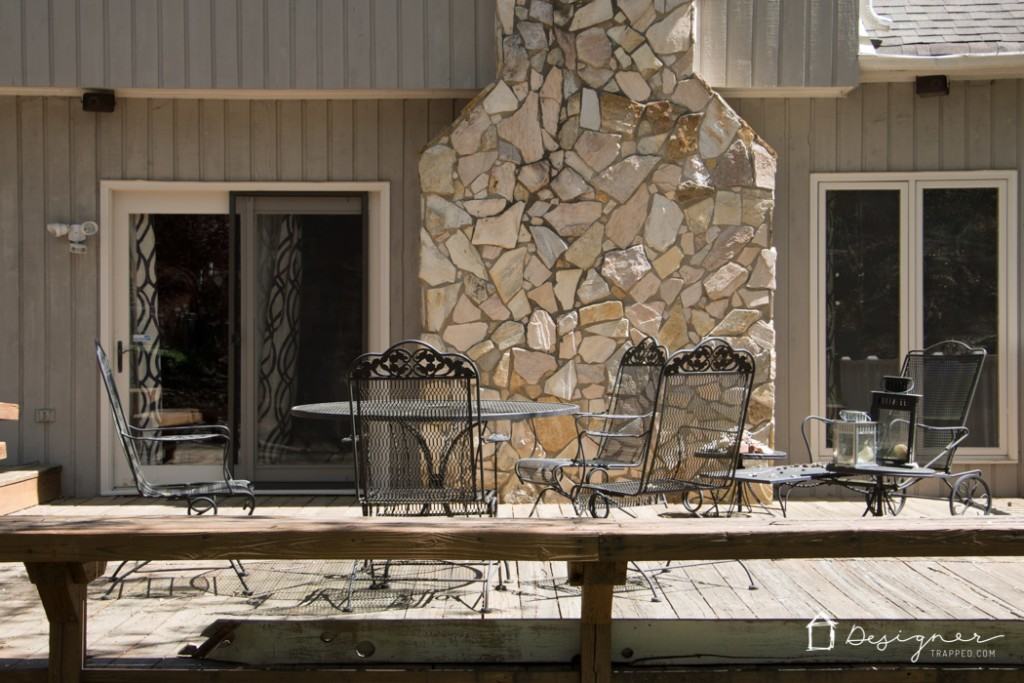 After drooling over the friggin' amazing HGTV Spring House, I decided it's time for us to take some action to improve our outdoor gathering space. Have y'all SEEN the HGTV house decked out for Spring? It totally makes me swoon. I'm a color girl and texture lover and let me tell you… they nailed both in this outdoor space. Here's a tiny taste of it, but you should definitely check out all the photos of the space. You can see the rest of the photos here.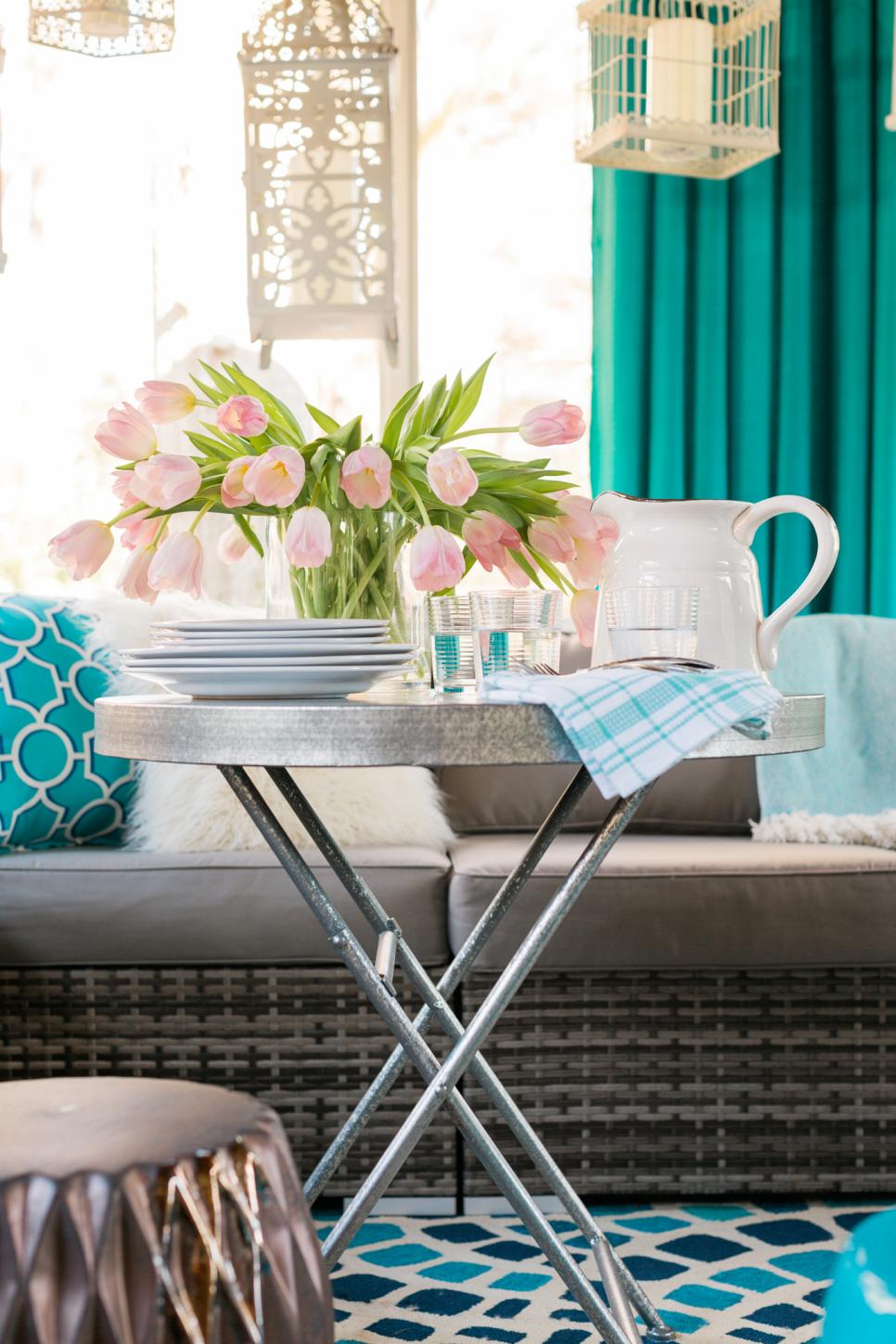 Our deck needs to be completely rebuilt eventually, but for now I think we could do a MUCH better job of making the space more inviting and relaxing in the meantime, don't you? I mean, we haven't made ANY effort so far, which is crazy. So, I've decided to dedicate a budget of $500 toward improving the space. That amount of money has to stretch a long way for what I have in mind, so I plan to do all of my shopping at At Home. I always find great deals there, especially when I am shopping for seasonal items. Plus, they have the most giant selection ever and since I can be picky, I need a giant selection :)
I DEFINITELY want to add an outdoor rug under the table and chairs. Adding a rug is such a quick and easy way to inject color and texture into an outdoor space. Plus, it makes it feel like an outdoor room, which is a plus. This is the one I have my eyes on from At Home.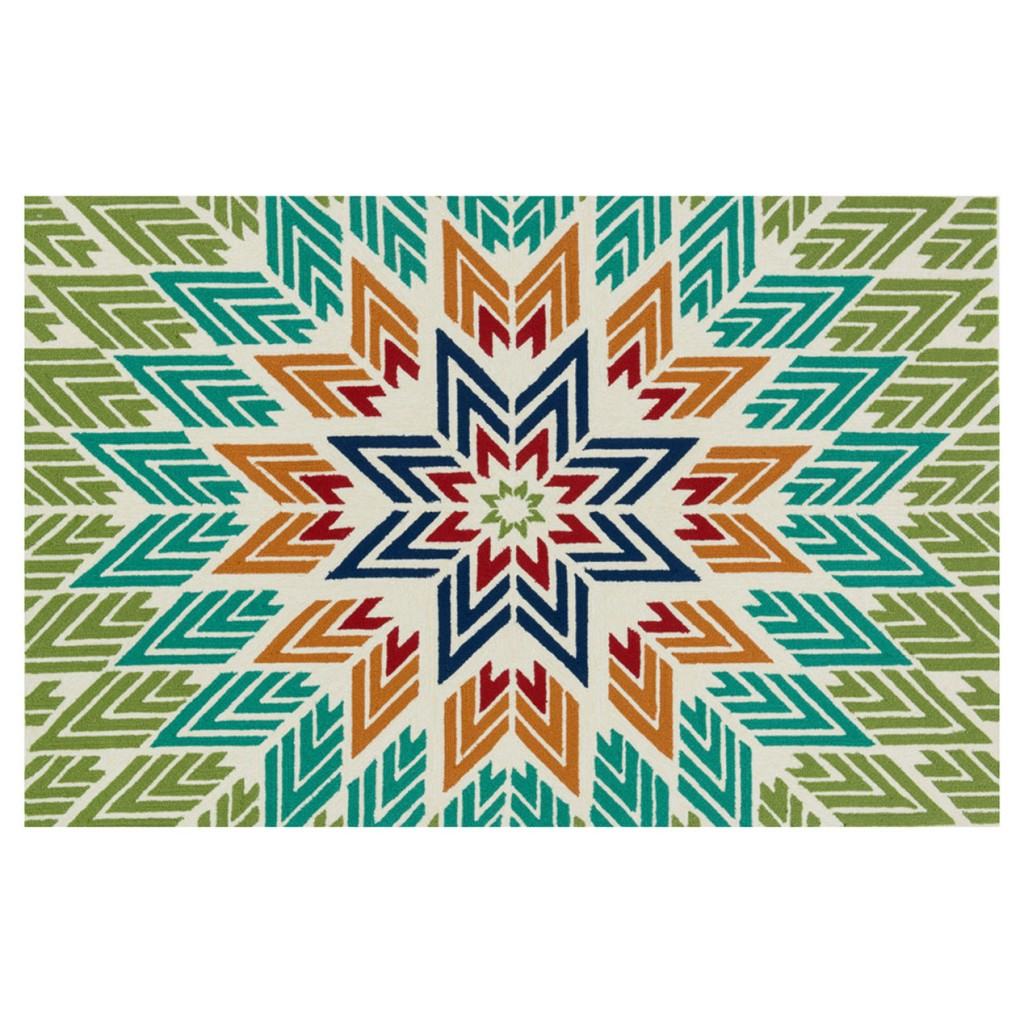 I'm also going to add some chair cushions and throw pillows and an umbrella. Then I'm going to add some pretty pots, plants and if I have enough money leftover in the budget, some fun outdoor lighting. I am digging these throw pillows. You know I'm not afraid to mix patterns :)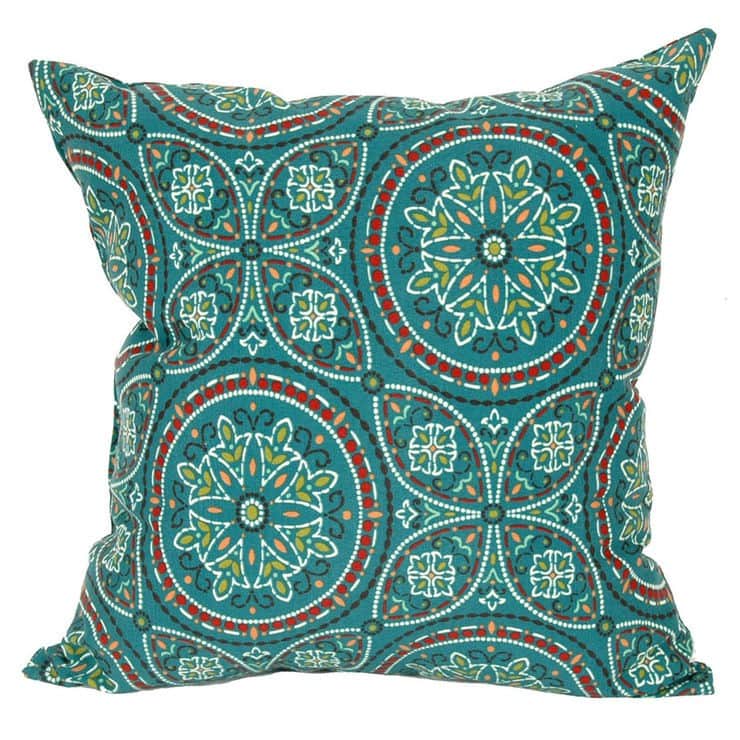 And I am CRAZY for these cement planters from At Home. OMG, love them!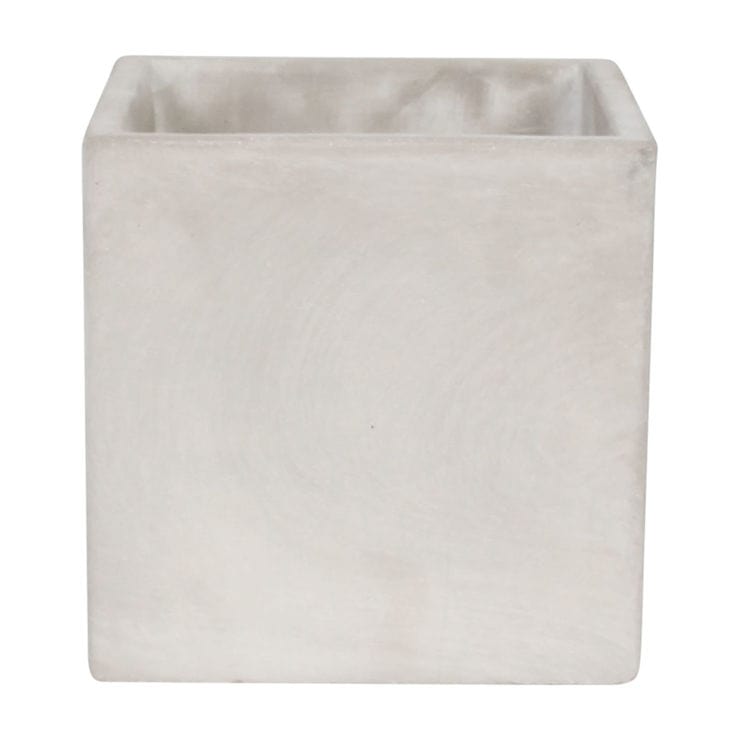 I'm excited to get started so we can enjoy our deck throughout the rest of Spring and Summer. Heck, here in North Carolina even the Fall is one of my favorite times to be outside. Stay tuned. I am going to share the transformation with you every step of the way. I should have my first update for you next week :)
This is a sponsored conversation written by me on behalf of At Home. The opinions and text are all mine.
​
​