Check out this week's sale alerts from my favorite places to shop AND my latest colorful finds!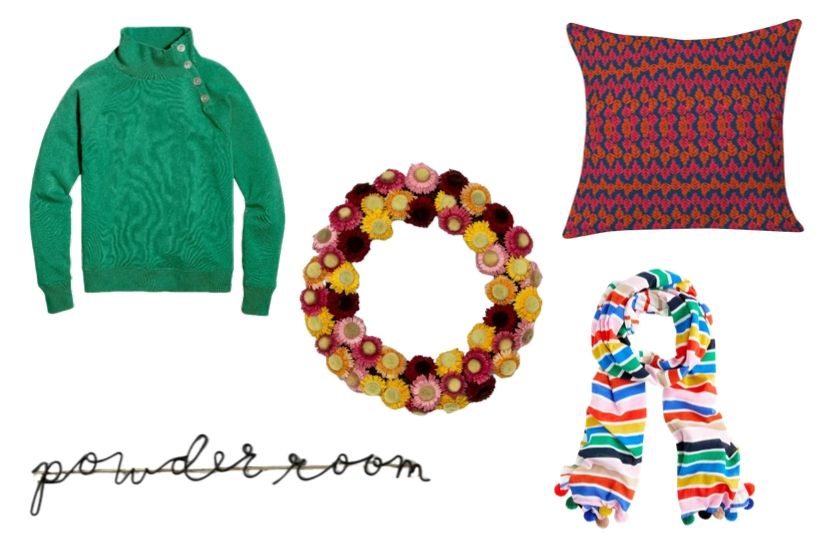 This post contains some affiliate links for your convenience. Click here to read my full disclosure policy.
Click on any of the links or photos below for full product details!
Green Pullover Sweatshirt | Fall Throw Pillow | Fall Wreath | Powder Room Sign | Rainbow Striped Scarf

These posts are short and sweet and are just meant to share with you colorful and fun things that have recently caught my eye. I also include information about any awesome sales I've learned about also.
A few notes about this week's Colorful Catches.
I'm not a big fan of traditional Fall colors, but I think that pillow is the perfect way to add a touch of Fall to your home in a modern way!
Ditto for the fun wreath!
That scarf. I feel like I dreamed it up in my head one day and now it actually exists. That will be in my closet soon!
That powder room sign is the one we recently hung on our powder room door during our big renovation (you can see the BIG REVEAL here). I painted the black part a soft pink color so that it would show up against the navy blue door :) I loooooove it!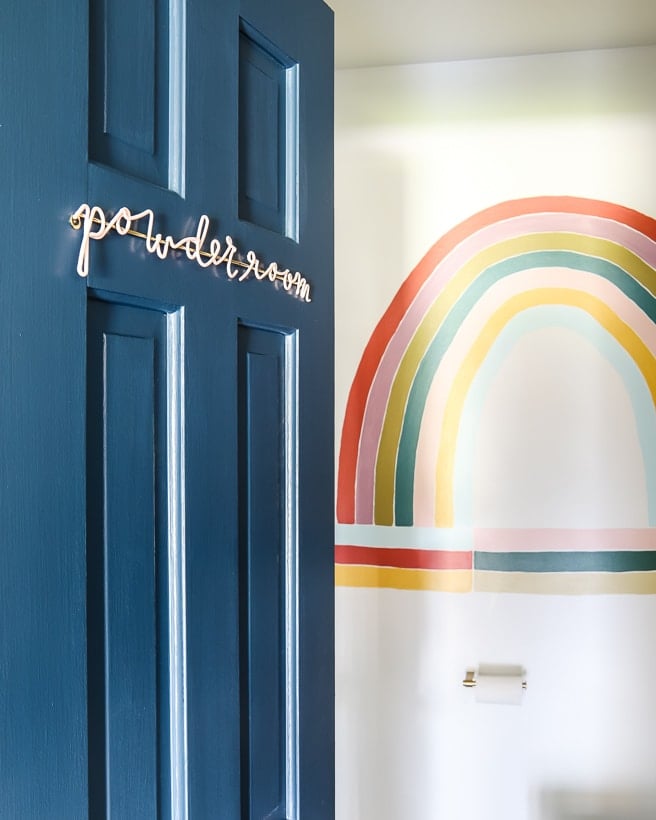 SALE ALERTS