Check out this week's sale alerts from my favorite places to shop AND my latest colorful finds!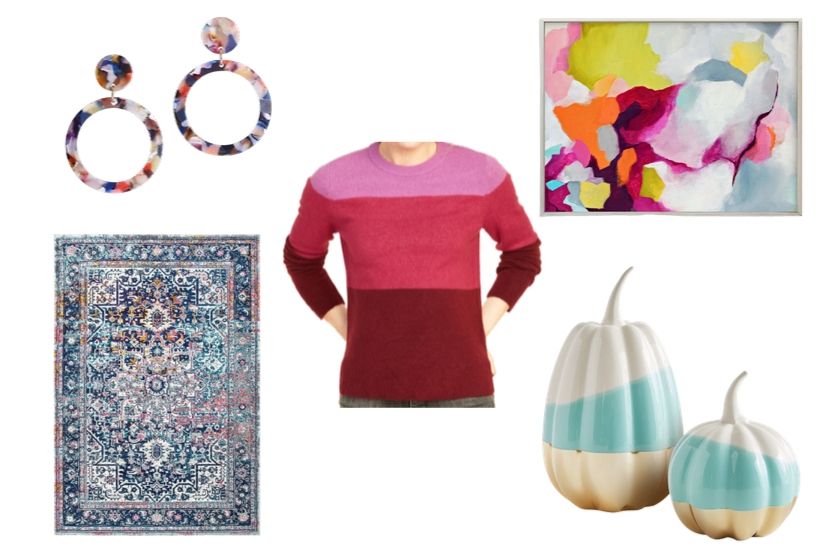 This post contains some affiliate links for your convenience. Click here to read my full disclosure policy.
Click on any of the links or photos below for full product details!
Tortoise Shell Hoop Drop Dangle | Colorblock Sweater | Colorful Art Print "Infusion"| Persian Vintage Raylene Area Rug | Ceramic Pumpkins

These posts are short and sweet and are just meant to share with you colorful and fun things that have recently caught my eye. I also include information about any awesome sales I've learned about also.
A few notes about this week's Colorful Catches.
Those ADORABLE tortoiseshell earrings are so inexpensive and will be in my ears SOON!
Ditto for the colorblock sweater (except it will be on my body soon, not in my ears).
I wish I had somewhere to put that rug.
I really want those ceramic pumpkins, but after going through my two bins of Fall decor today, I think I need to sell some stuff I no longer use before I get anything new (Joe, if you are reading this, you're welcome).
SALE ALERTS