Go keyless so you have one less thing to worry about! Learn all about Schlage electronic locks in this real-life post :)
Today I want to talk to you busy mommas out there. Whether you work outside the home or inside the home, I imagine your life is as hectic as mine (yes it's wonderful, but it's undeniably hectic). Between working, shuttling my girls to swim practice, gymnastics and school, my brain is always on overload. And that's just to handle the day-to-day responsibilities of life! So when we take some time to relax and do fun stuff, I want to keep things as simple and smooth as possible. Can I get an Amen?!
Two of our most common "relaxing" activities are walking our dog, Titan, and going on bike rides with our young girls. But I have to tell you, they haven't exactly been "relaxing." You can watch the video below for a little peak into what I am talking about :)
Bottom line… having to remember our keys, on top of everything else, kind of sucked. I can't tell you how many times we were almost out of the garage only to realize that we hadn't locked the door, which meant we had to go back inside, turn off the alarm, reset it, exit AGAIN… It was one of those small inconveniences that somehow almost pushed me over the edge. Can you relate to that feeling?
So when Schlage wanted to partner with us to try out a Schlage electronic lock, we were all over it! YES, YES, YES! One less thing to worry about whenever we walk our dog or take our girls for a bike ride. Y'all, I was so excited. What can I say? Sometimes it's the little things that make life simpler that get me excited.
All Schlage electronic locks are pretty, so you can enhance the style of your home while keeping it safe AND making it smart (if that's your thing). And they all come with a 3-year Limited Electronics Warranty, which is the best in the industry.
The Schlage Connect™ Touchscreen Deadbolt includes voice activation accessibility to via Amazon Alexa. This added level of functionality enables consumers to utilize Alexa-enabled devices, such as Amazon Echo, to lock or check the status of their door via a Wink or Samsung SmartThings hub from the convenience of a living room, bedroom or kitchen.
The Schlage Sense™ Smart Deadbolt is another "smart" option. It is easy to set up and use thanks to the free Schlage Sense™ app. With no connection to an existing home automation system or monthly subscription charge, users can use the app to create, delete, and schedule up to 30 unique access codes, check on lock status, and view past lock activity. Homeowners can even use Siri® to unlock their door with their iPhone®, iPad® or iPod touch®. The Schlage Sense™ lock also works with Apple's Home app, allowing users to control their door lock as part of their smart home. Not an iPhone user? No problem–the Schlage Sense™ Smart Deadbolt also has Android™ smartphone compatibility.
The most simple of the Schlage electronic locks is the Schlage Touch™ Keyless Touchscreen Deadbolt, which is what we chose. To match the style of our recently updated front door, we chose the Century trim with the Latitude Levers in matte black. We installed it on the door that leads from our kitchen to our garage because it's the door we use 95% of the time. Now, if you are wondering why we bother locking that door (a lot of people don't worry about a door that is separated from the outside world by a garage door), it's because about 15 years ago someone tried to break into our house when I was home alone and it's made me VERY VIGILANT.
Here's what our old door hardware looked like.
The installation was super easy. I removed our old deadbolt and knob (which were also Schlage–we are fans) and installed the new Schlage electronic lock in about 20 minutes.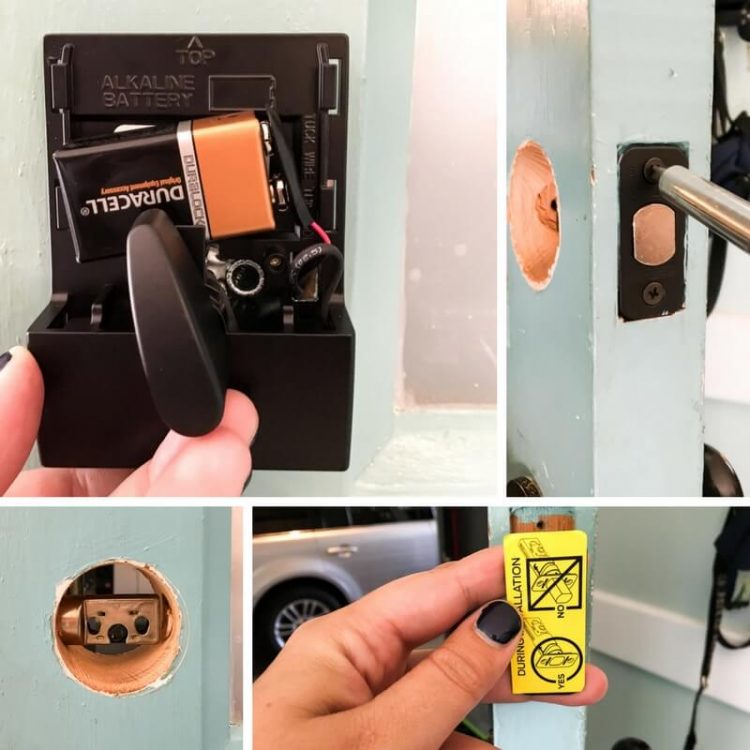 It's so pretty! Check out our new sanity saver Schlage Touch™ Keyless Touchscreen Deadbolt!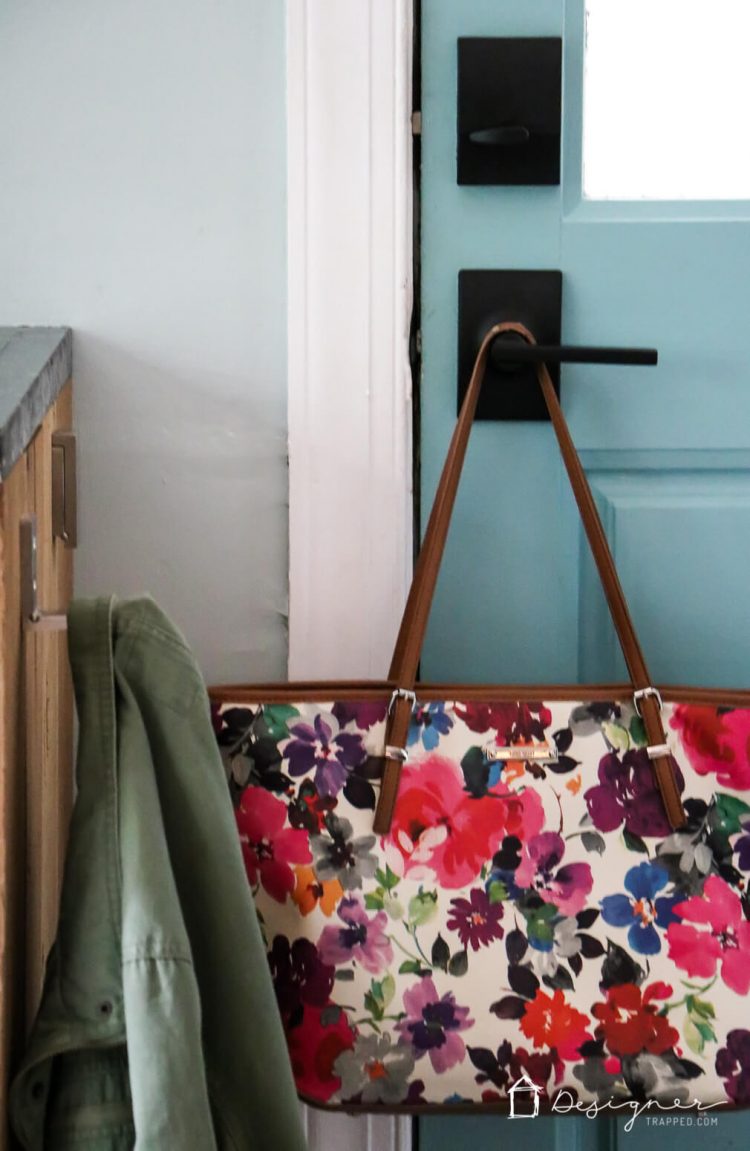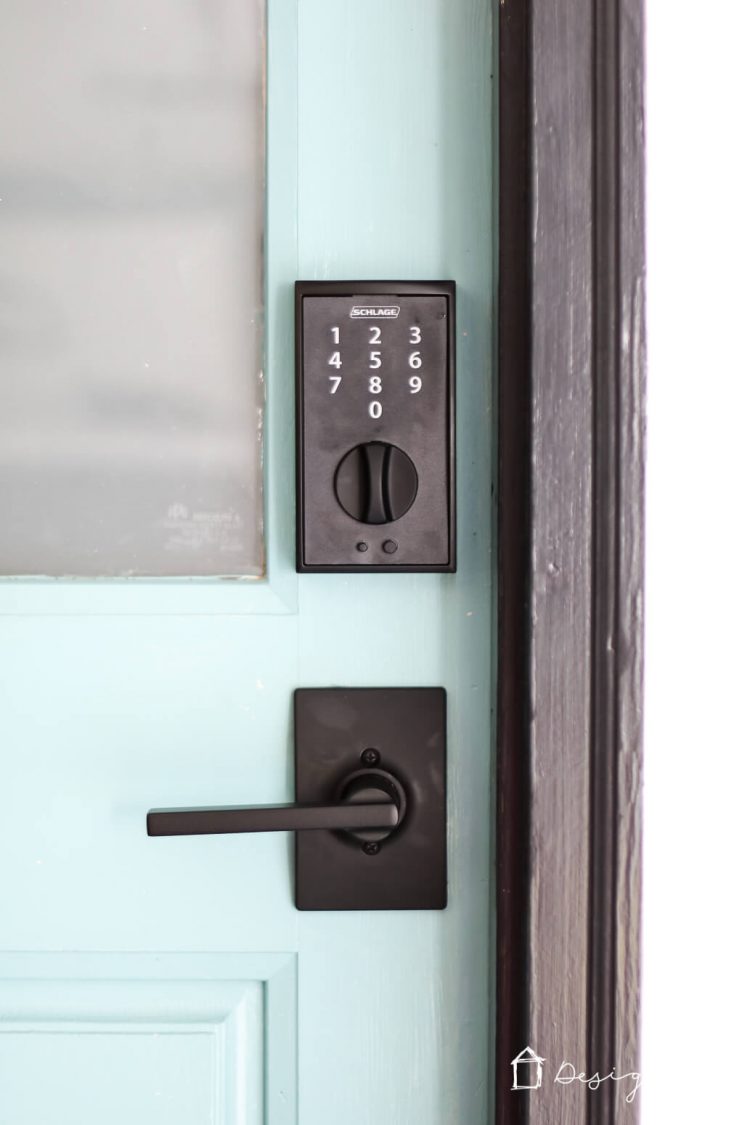 Our new keyless lock makes getting in and out of the house that much easier. And a big bonus is that it's easy enough for our twin girls to use, so now THEY can open the door for us. It's magical :)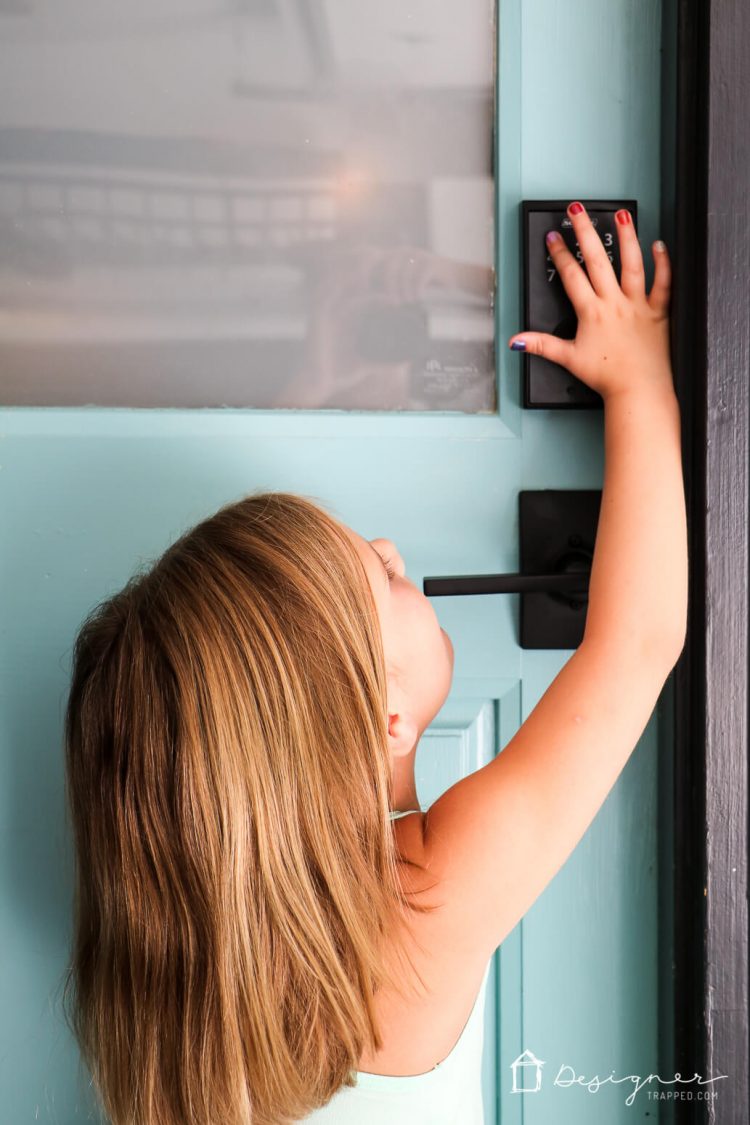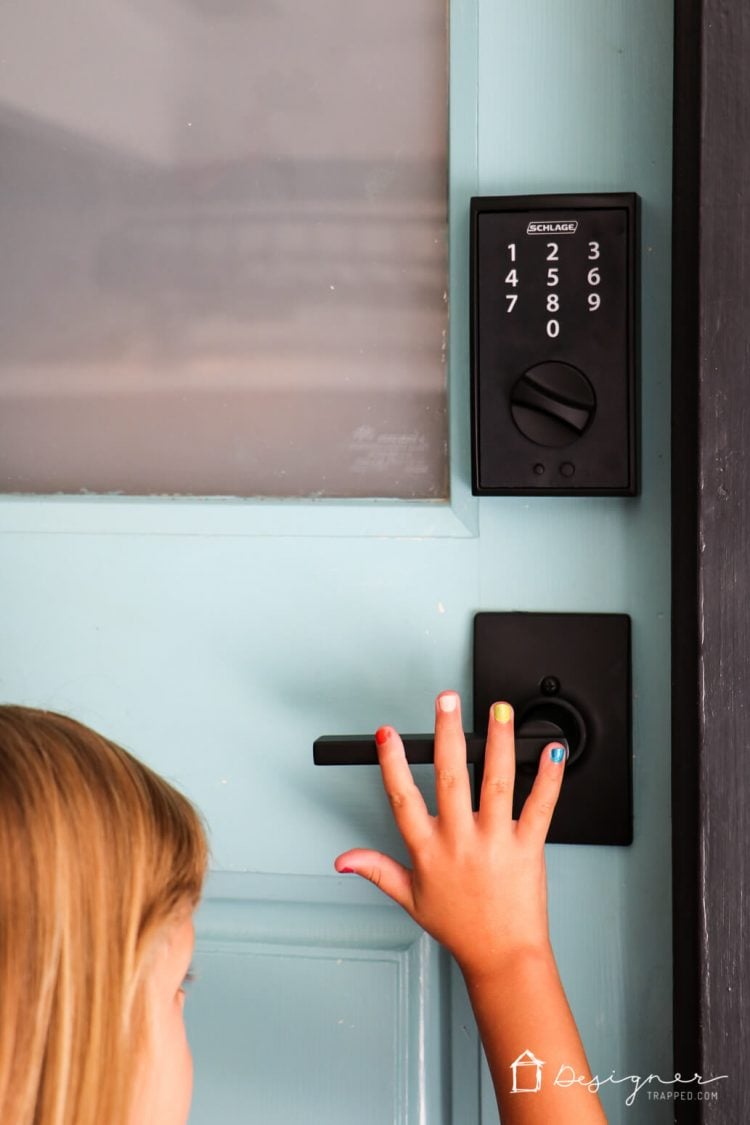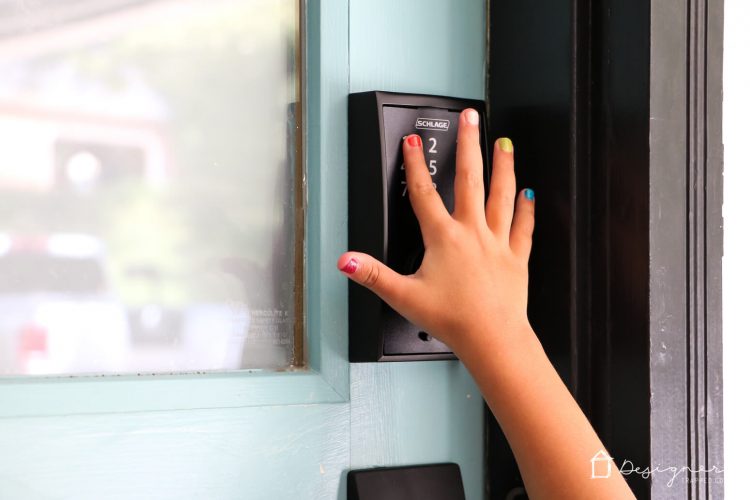 What simple solution have you found that makes your life simpler? Anyone else out there have a Schlage electronic lock that they love?

This is a sponsored conversation written by me on behalf of Schlage. The opinions and text are all mine.